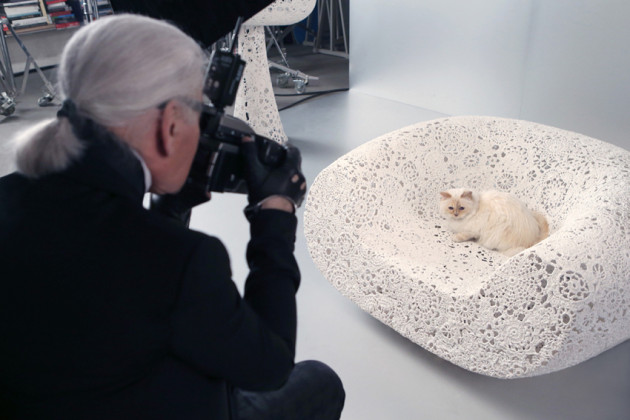 Karl Lagerfeld photographing Chupette for the upcoming Shupette collection
The details are out — or, at least, some of them are. Makeup and cats (two of my favourite things) will be coming together this autumn in shu uemura's 2014 holiday collection, designed by Karl Lagerfeld on behalf of, uh, his cat.
As you might remember, shu's 2012 holiday collection was also designed by Lagerfeld, and featured a little concept doll that he designed. This time around, however, it will focus on something a little closer to his heart — his cat Choupette, whom he apparently babysat for model Baptiste Giabiconi over the holidays in 2011 and simply refused to give back.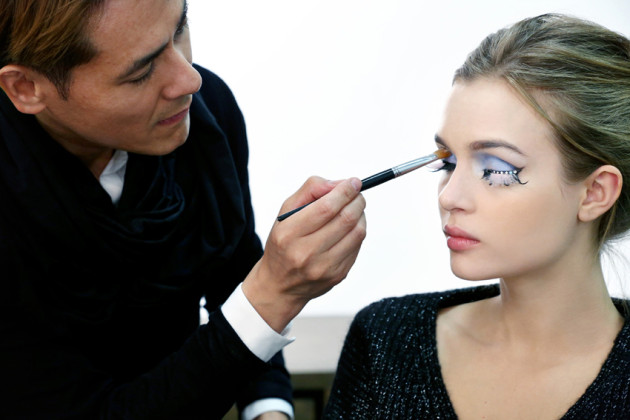 That's how I want to come into cat acquisition, you guys. I want to find the most perfect cat on the entire planet and then steal it from its trusting owner.
Expect fluffy lashes and feline liner from this collection, which will be available this October. Until then, follow @shuuemura and @ChupettesDiary to keep up with the launch. And the cat.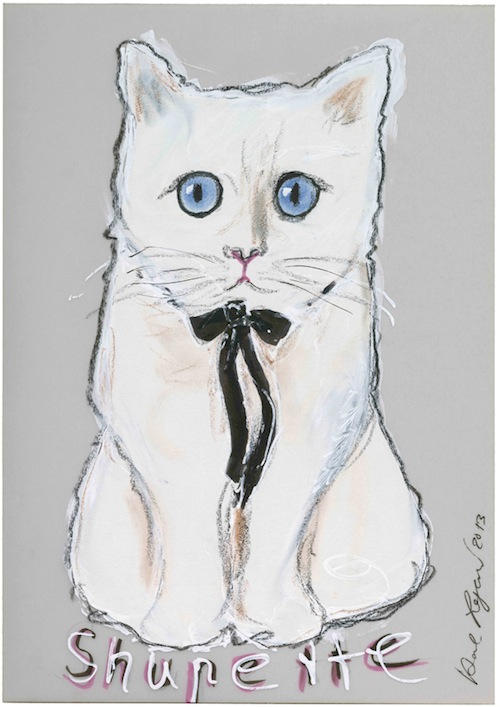 A Choupette doodle by Karl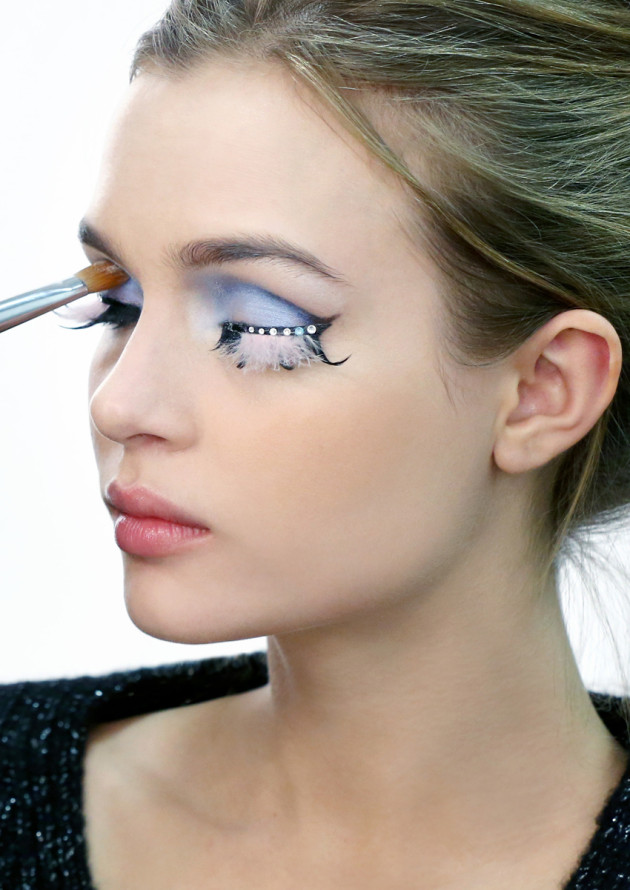 A close-up of the makeup look