Friday, November 14, 2014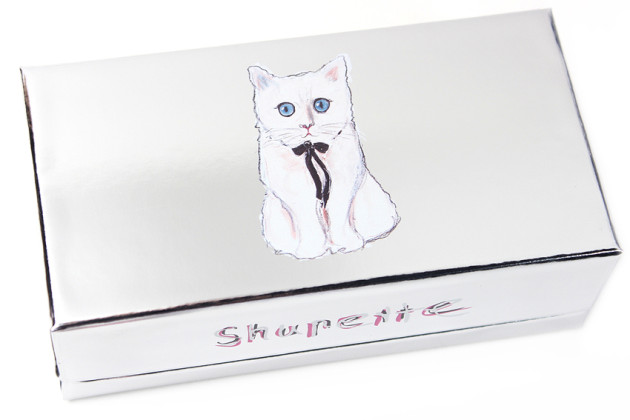 Shupette Furry Fantasy Premium False Eyelash case
The products: Shupette by Karl Lagerfeld for shu uemura (holiday 2014)
↳ pampearl-me face powder in pearl; furry fantasy premium false eyelash
This post is a continuation of the Shupette reviews you saw on Wednesday. If you missed that post, make sure to check it out!
Availability: Online at shuuemura.ca and in-stores at Holt Renfrew (as well as select Sephora and Hudson's Bay locations) this November.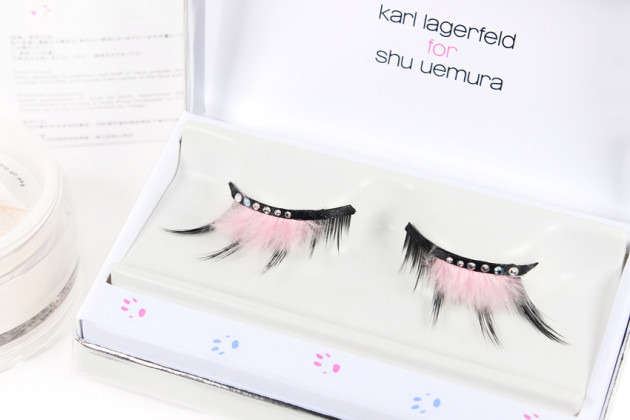 Furry Fantasy Premium False Eyelashes ($100 CAD)
I'm not a big fan of outlandish false eyelashes (or outlandish anything, really), so I'll leave you just with a photo of these ones! The Furry Fantasy Premium False Eyelashes are one of two false eyelashes included in this collection, and are featured in the promo images if you're interested in seeing what they look like on.
The second, non-premium set ($35 CAD) are shown here.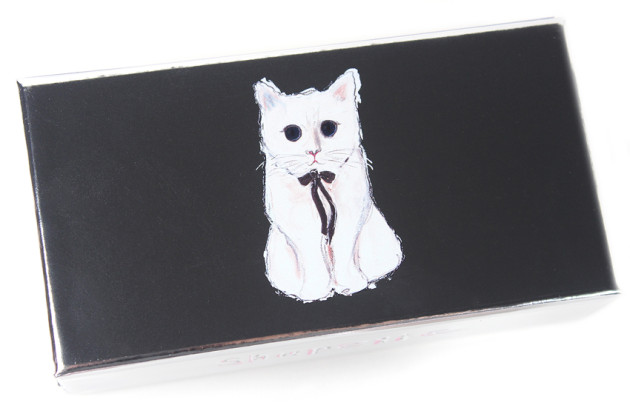 Choupette from the HORROR MOVIE EYES angle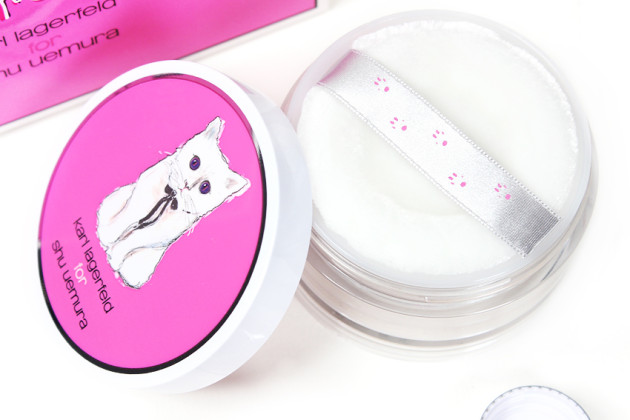 Pampearl-Me Face Powder ($50 CAD)
The Pampearl-Me Face Powder was the second product in this collection that really wowed me — and as such, I think it, too, would be another great "what one product should I get from this collection" pick. It's well-priced at $50 and features both Karl's drawing of Choupette (on the lid) and those adorable little kitty-prints (on the powder puff), and the powder itself is a very fine, delicate shimmer mixed with face powder for a subtle glow.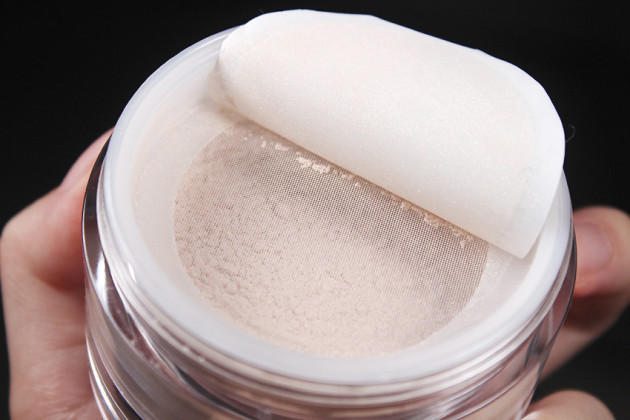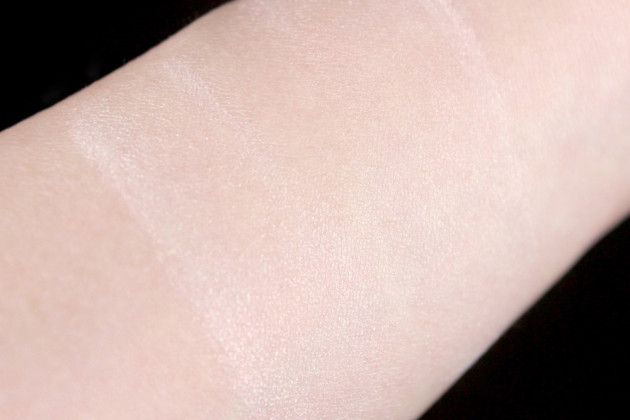 Shu Uemura Pampearl-Me Face Powder, swatched heavily twice.