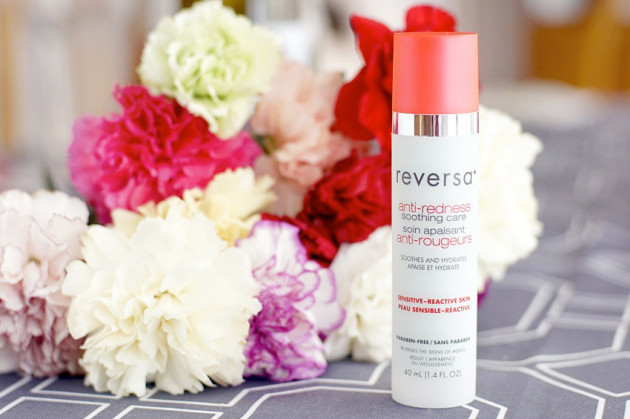 The product: Reversa Anti-Redness Soothing Care moisturizer
So, right now, I'm super into Reversa's Anti-Redness Soothing Care moisturizer. Made for sensitive/reactive skin (that's me!), it's formulated to hit redness on two fronts: one, to reduce flushing and overall redness, and two, to tone down redness with its sheer green tint.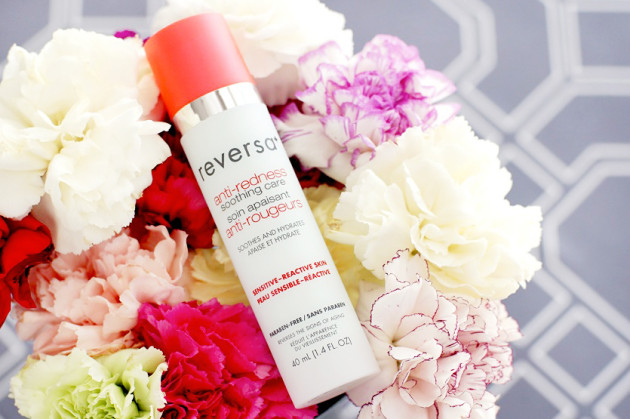 The formula: Reversa's Anti-Redness Soothing Care is formulated with Quassia amara extract and vitamin B3 to reduce the appearance of facial redness while replenishing the skin's moisture barrier. And I… I mean, I really like it.
It's thin, unscented, and hydrating, and it feels very "neutral" going on — there's nothing heavy or irritating about it, and no matter how dry my face is, it never makes it sting. I do add a drop or two of oil to this when I use it, but for those with normal to oily skin, this texture will be perfect for you. (My oily-skinned partner really likes the texture of this one!)
Plus, as a few extra cherries on top, it's silicone- and paraben-free, and it's made in Canada.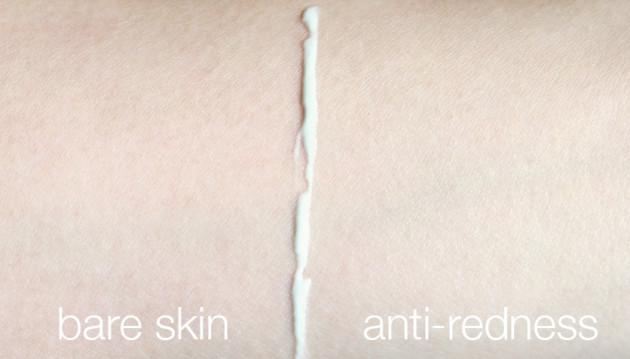 The tint: Okay, okay, okay. So: what makes this moisturizer really special is the green tint that it has to it. And I know; a lot of brands do this, but Reversa has done it well.
The green tinge to this fluid knocks out some of redness in my skin (not all, but a good amount of it), and as an extra-super-bonus, it evens out all of my other imperfections, too. Plus, it never looks chalky, and it doesn't change the overall hue of my skin — which can be tricky, as I'm already pretty olive to begin with.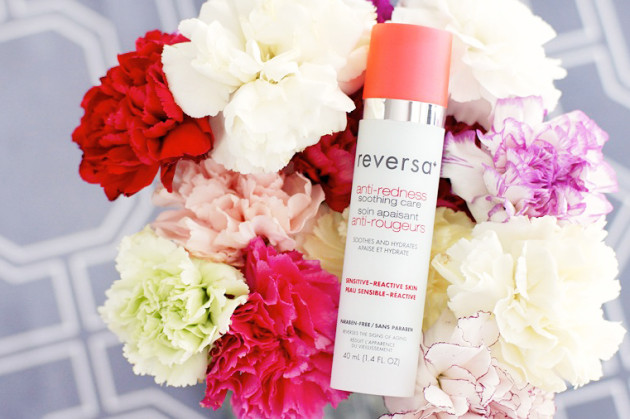 The verdict?
I can't remember the last time I said this about a treatment product, but Reversa's Anti-Redness Soothing Care gets a nice, big, resounding YES! from me! It's a lovely, lightweight moisturizer that will work well for all skin types and gently treats both the signs and symptoms of redness.
Plus, it very subtly evens out skintone, which I think all of us (redness problems or or not) can use. No, it's not going to magically erase redness like a high-coverage foundation, but it does a great job of what it's made for!
Availability: $34 CAD online at Reversa.ca and in Shopper's Drug Mart locations across Canada. (Frequently on sale at Shopper's — the last time I was in, it was on for $25.49 CAD all week!)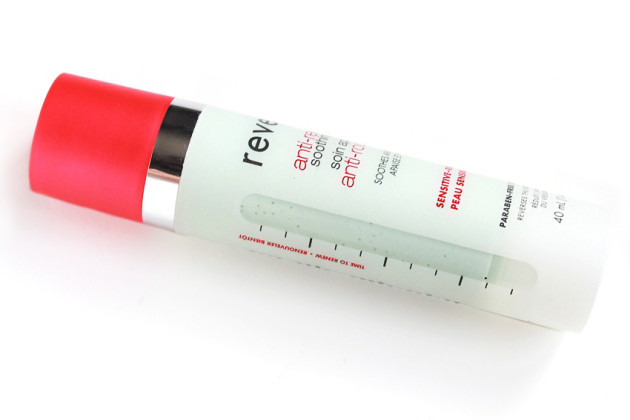 Plus, it has a little usage meter that's totally unnecessary but so darn cute. (I've used about two ticks in 2 weeks!)
The Reversa Anti-Redness Soothing Care ingredients:
Water, Caprylic/Capric Triglyceride, Glycerin, Quassia Amara Wood Extract, Coco-Caprylate/Caprate, Cetearyl Isononanoate, Dicaprylyl Carbonate, Glyceryl Stearate, Niacinamide, Cetearyl Alcohol, Cetearyl Glucoside, Squalane, Titanium Dioxide, Xanthan Gum, Carrageenan, Dehydroacetic Acid, Benzyl Alcohol, Disodium EDTA, Ethylhexylglycerin, Chromium Oxide Green (CI 77288).