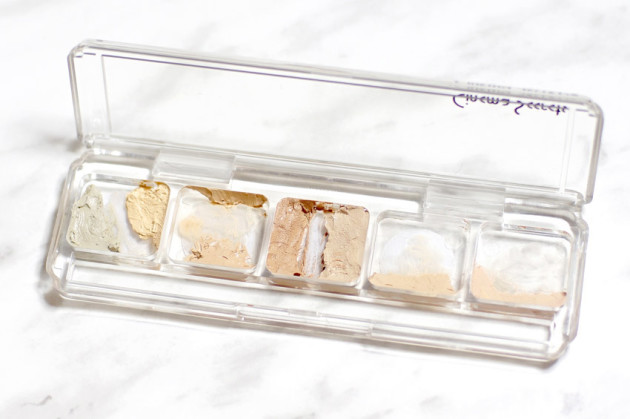 It's always interesting to see which trends are going to rear their heads each season, but I can't remember the last time something hit quite as hard as colour-correcting. It's a technique that has been around for decades, of course, but it used to be tough to get your hands on really good colour-correcting products.
Now, though? Now colour correctors seem like they're a dime a dozen. You can pick up tinted primers (Make Up For Ever and Clinique do some really popular ones, and I hear the NYX dupes aren't all that shabby); redness neutralizers (everyone still always says green, but I swear yellow is what you really want); even brightening powders (in violet or the classic banana yellow) to even out whatever tones your foundation isn't quite covering. 
Despite the current trend, however, it is still next to impossible to find a good colour corrector that's silicone-free. So, I thought I'd share with you guys what I've been doing for colour-correcting!
I really love using theatre foundations on skin that's picky about silicones, because the older formulas (always make sure to check first) tend to be creamy, 'cone-free, and cheap. The colour palette that I put together for myself features samples of products from Camera Ready Cosmetics to keep the costs even lower; the half-empty pans look a little dingy, but because I rarely actually finish products, it was a good choice for me.
(I've had this palette for about a year and I haven't needed to replenish any of the correctors yet, so I guess I wasn't wrong!)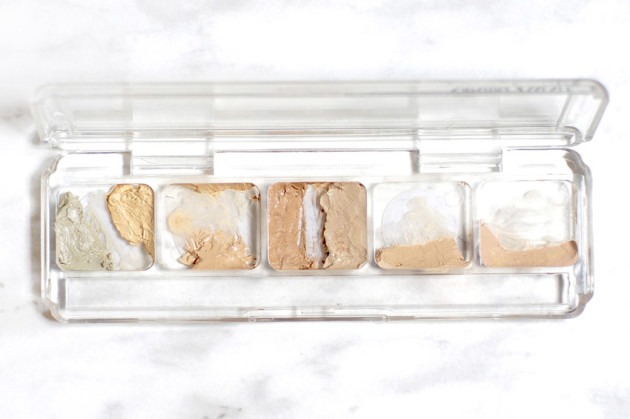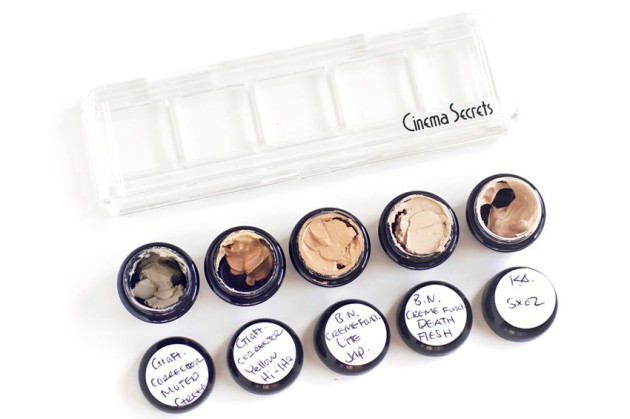 For anyone making their own colour correcting palette or bruise kit, this entire palette cost me about $20 USD, and works well for my NC15-ish skin. It includes:
Pan 1: Graftobian Correctors in Muted Green & Yellow Hi-Lite
Pan 2: Mixing pan, for whatever else I'm feeling I'd like to have pre-blended for the season
Pan 3: Ben Nye Creme Foundation in Lite Japanese & Death Flesh
Pan 4: Cover FX Total Cover Creme Foundation in G20 
Pan 5: theBalm timeBalm Concealer in Lighter Than Light