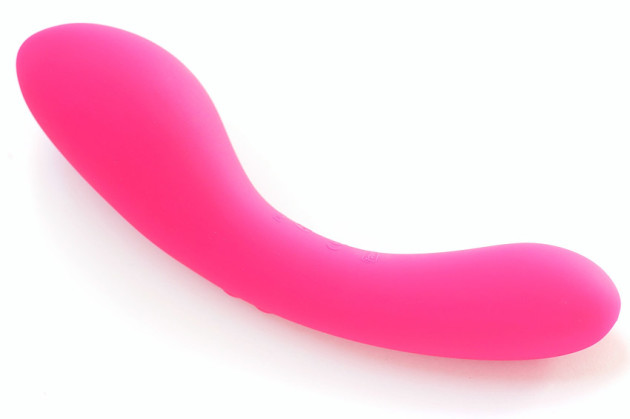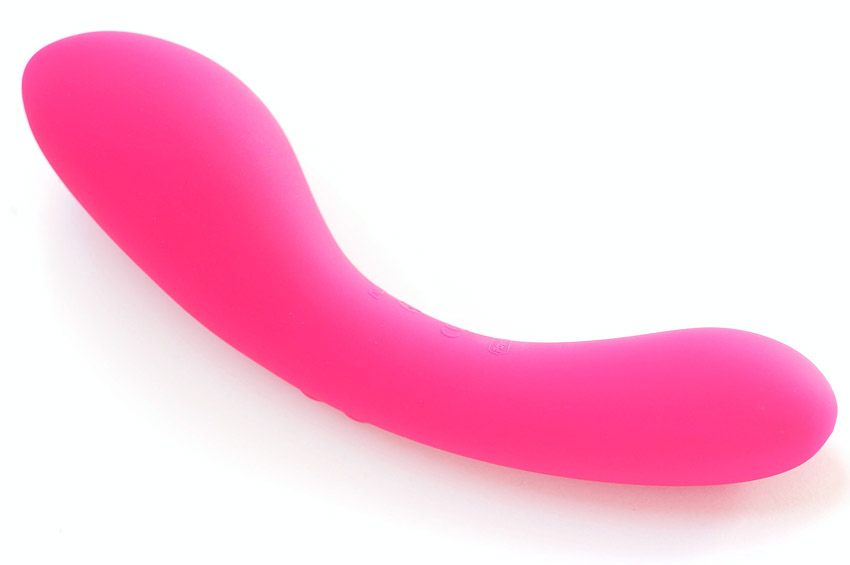 The product: Swan The Swan Wand Rechargeable Waterproof Silicone Vibrator
The Swan Wand features: The Swan Wand is Swan/BMS Factory's most powerful toy, and it's not hard to see why. This thing is like a walking, talking gold standard, except it neither walks nor talks.
It's fully waterproof with a 100% silicone finish, features two independently controlled motors, and cycles through 7 functions independent of speed. The Swan Wand has a travel lock mode, charges via USB, and runs for up to 8.5 hours on a 4 hour charge — like, for real. I usually need to charge toys after every use, if not more (cough We-Vibe cough), but holy magical snickerdoodles, I'm on like my tenth orgasm with this thing and it's still holding strong.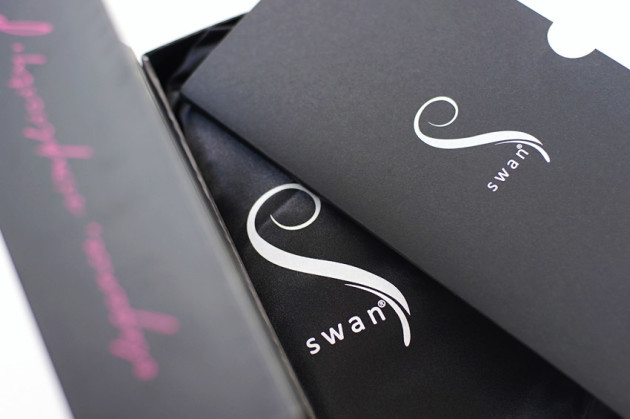 How it performs: This dual-ended toy is, without a doubt, stronger than anything else I own. It's relatively quiet for its intensity, but turned up, yeah, it's gonna make some noise. It does send vibrations up the "handle" (aka the end that's not in use), but it's plenty strong enough to actually massage sore muscles. Think of it like a rechargeable Hitachi, but designed for internal use and less buzzy. (And cheaper!)
Like the Leaf Life I reviewed recently, the Swan Wand contains a PowerBullet motor, so it feels similar. However, this PowerBullet motor is stronger and rumblier on low than the Leaf Life is at its highest, and it's a little more "thuddy" overall. Worth noting, though, is that the larger end of the Swan Wand is pretty big – it's about 2 inches wide with zero give, and I am nowhere near brave or flexible enough to attempt to use it internally. It makes a great handle, though, and it's definitely one for the size queens!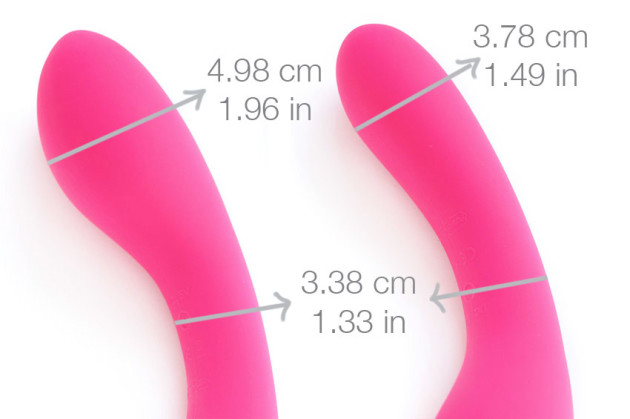 The Swan Wand dimensions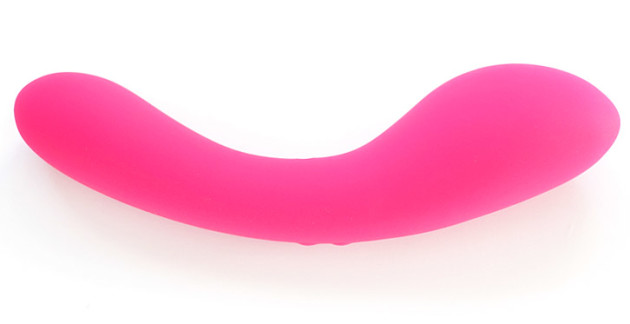 The Swan Wand Rechargeable Vibrator review
How it feels: The Swan Wand is extremely powerful and moderately rumbly. It has nearly invisible seams and a velvety silicone finish, so you'll need to use it with a good water-based lubricant. (Sliquid Oceanics is my current favourite!)
As an external vibe, it's not my favourite toy. It's good, but I prefer spot vibrations to broad ones. That being said, this is one of the few internal vibrators that doesn't bore me to death if used externally (the other is the Rosa Rouge), but it's almost too powerful — like, I can get off, but it kinda hurts.
As an internal vibe, it is excellent. Its powerful motor gets put to good use and really resonates through your body, and the gentle curve to the Swan Wand's smaller end hits the spot just right for me. It's actually far stronger than I would ever need; I like it best at levels 1-3, and only crank it up to max to massage my muscles during non-sexy-times or get off super quickly.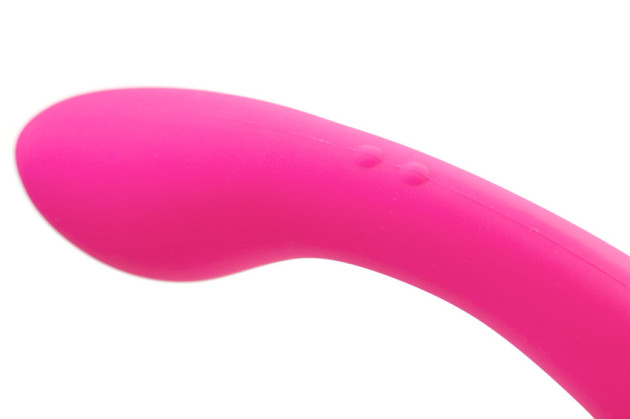 The Swan Wand controls. How sleek are those? (They're super satisfying to click, too — like the tops of fountain drink lids.)
What sets it apart from the crowd: Achieving orgasm with a partner has always been really difficult for me, and it's always been a big source of anxiety and self-consciousness in the bedroom. On a bad day, it can easily take me 45 minutes to achieve orgasm with a partner present, but if I pair a clit vibe with the Swan Wand, I can get that down to 15 minutes. (With a clit vibe and a great dildo on said bad day, I'm probably looking at 20-30 minutes.)
For me, 15 minutes is a pretty big deal — it makes me feel like less of a "burden" in a relationship, and as a result, it makes it easier for me to get off the rest of the time, too.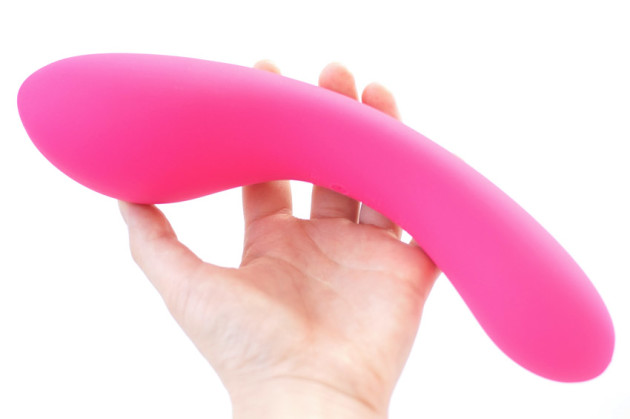 The verdict?
If you don't yet own an internal vibe that you love, BUY THIS. BUY IT RIGHT NOW.
I don't like saying that toys "will work for everyone," because that's a load of crap, but this one works for me. It's insanely strong, has a battery life that puts even my MacBook to shame, and gets me off faster than anything else that I own, as long as I pair it with a clit vibe. (And I mean, why wouldn't I? If you're gonna go for the good feels, you may as well go all the way.)
I know that my list of must-have sex toys is ever-changing, but this one gets classed right up in there in the legends with my VixSkin and MiMi Soft. 10/10 would recommend to a friend; 10/10 would also buy for a friend if I loved them enough.
Availability: $119.99 USD at SheVibe, who provided this item for review! (SRP is $149.99 USD through Swan, and it's $154.99 at Lovehoney.) In Canada, you can find the Swan Wand at The Travelling Tickle Trunk for $152 CAD, which matches the current exchange rate with SheVibe's price.)