Wednesday, December 3, 2014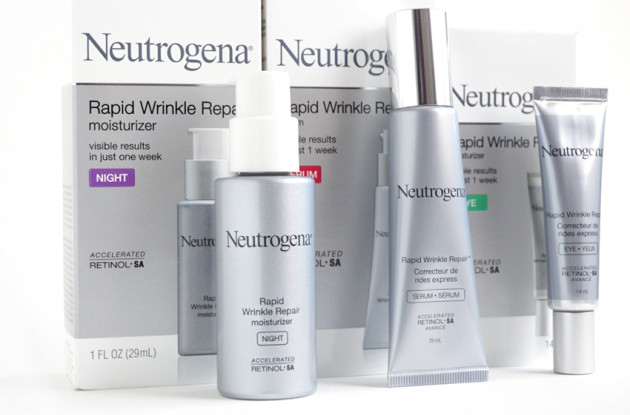 Happy December, readers! This month, I have a very special surprise for you: a solid month of giveaways, starting with the very dermatological-looking Neutrogena Rapid Repair line. Today, we're giving away TWO prizes: a Rapid Tone Repair duo and a Rapid Wrinkle Repair trio.
I've been pretty much stockpiling Neutrogena Rapid Repair all year, but I haven't been able to try any of it since I'm allergic to silicones. So, instead, I'm giving two lucky readers the chance to do it for me! The method of entries for this giveaway are the same as usual, but I'm also offering a big bonus entry (10 pts) for anyone who's up for sharing their Neutrogena before/after results. It's definitely not mandatory, but we'd love to see those selfies!
(Am I the only one who hates the world "selfie" with a passion?)
The Rapid Wrinkle Repair trio ($90 CAD value)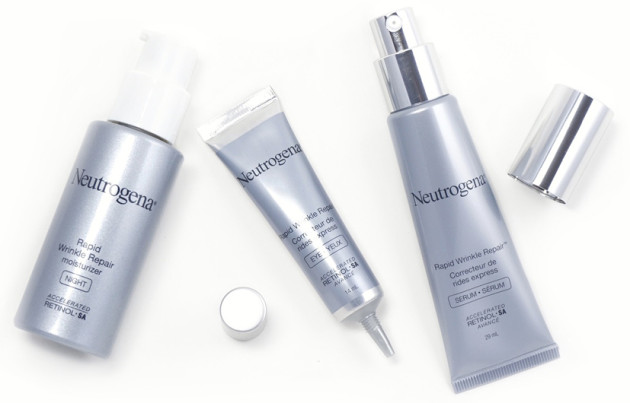 Neutrogena's Rapid Wrinkle Repair range is formulated with "Accelerated Retinol SA" (the fastest-working retinol the brand offers), and promises results in just one week. Each product is designed to help minimize the irritation that often comes with using products containing retinol, and also contains hyaluronic acid and a glucose complex to help moisturize the skin while making the retinol even more effective.
PS: Make sure to pair these products with a daytime moisturizer that contains sunscreen, like the Neutrogena Rapid Wrinkle Repair Day SPF 30.
a Rafflecopter giveaway
The Rapid Tone Repair duo ($60 CAD value)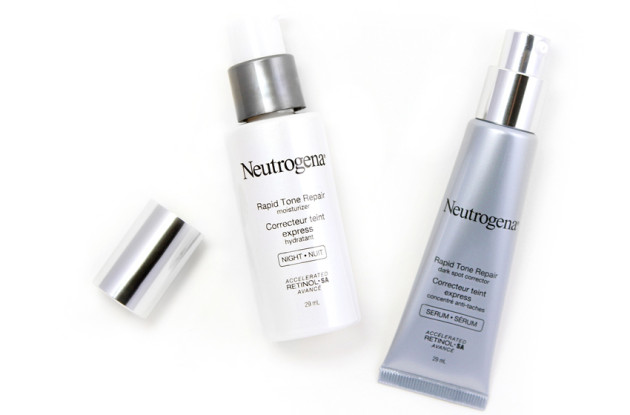 For those of you who struggle more with tone than wrinkles (like I do), the Neutrogena Rapid Tone Repair line contains both Accelerated Retinol SA and Vitamin C. With a very high concentration of active ingredients, this duo promises results in just one week, too — and again, it should be paired with an SPF 30 moisturizer during the day (even in the winter)!
The Rapid Tone Repair products fight wrinkles just as well as their Rapid Wrinkle counterparts, but also help diminish the look of dark spots. Go for the Rapid Tone Repair Dark Spot Corrector Serum if you spent too much unprotected time in the sun as a kid.
a Rafflecopter giveaway