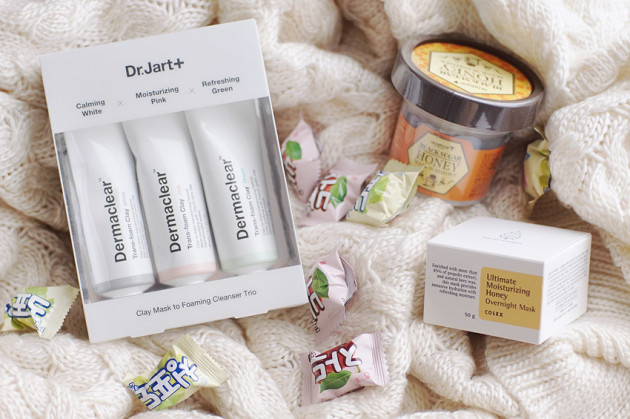 The products: Skinfood Black Sugar Honey Mask Wash Off, Dr. Jart+ Dermaclear Trans-Foam Clay Trio, and CosRx Ultimate Moisturizing Honey Overnight Mask
Last month, I was introduced to a new Canadian shop specializing in Korean skincare. Based out of Toronto and run by a total sweetheart named Shana Kim and her husband, Take Good Care features handpicked items brought straight from Korea for the North American consumer.
Opening up a Take Good Care parcel feels like opening up a gift from a friend. Not only do they contain some top-notch skincare products, but they also come packed full of Asian candies — and that's pretty much a reason in and of itself to order.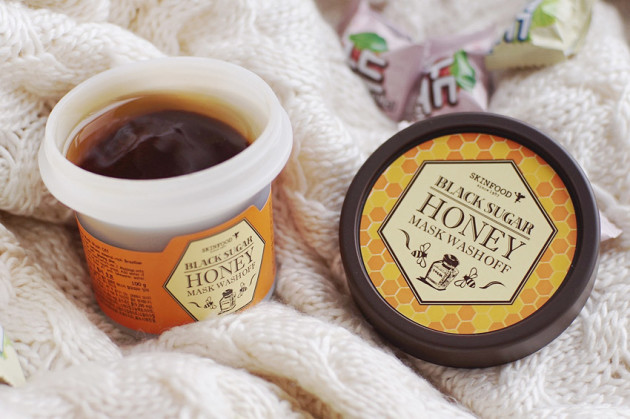 Skinfood Black Sugar Honey Mask Wash Off ($16 CAD)
When I posted my Holiday Survival Guide in December, I mentioned this mask and promised a follow-up. It was scheduled for later this month, but after using the mask for a third, fourth, and fifth time, I knew I had to fast-track my post.
My skin has been really dry and flakey this winter, so I've been turning to the Skinfood Black Sugar Honey Mask on a weekly basis to keep it in check. Full of Brazilian black sugar, macadamia oil, lanolin, and honey, this Korean skincare mask is both hydrating and exfoliating — which is exactly what my skin needs right now.
A 15-minute session with this wash-off mask leaves my skin feeling so soft that I literally end up petting my face. It makes that big of a difference.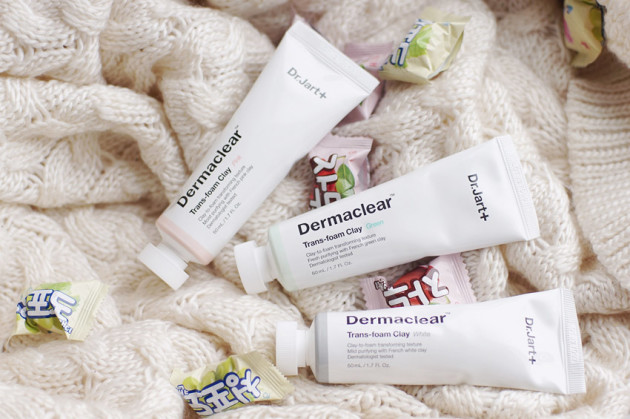 Dr. Jart+ Dermaclear Trans-Foam Clay Trio ($39 CAD for all 3)
I'm endlessly fascinated by foam-textured products, so I popped on a thin layer of moisturizing pink Trans-Foam Clay (moisturizing pink for me; balancing green for him) last night and settled in for the recommended 3-5 minutes to mask. I took the time to think about downloading Stardew Valley, which I just found out is available for Macs — the wait for Animal Crossing on iOS is killing me.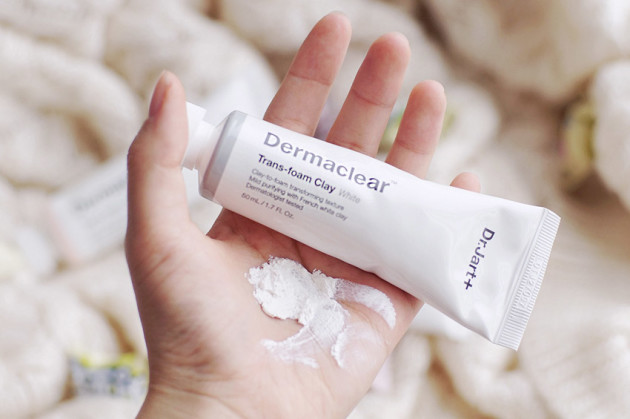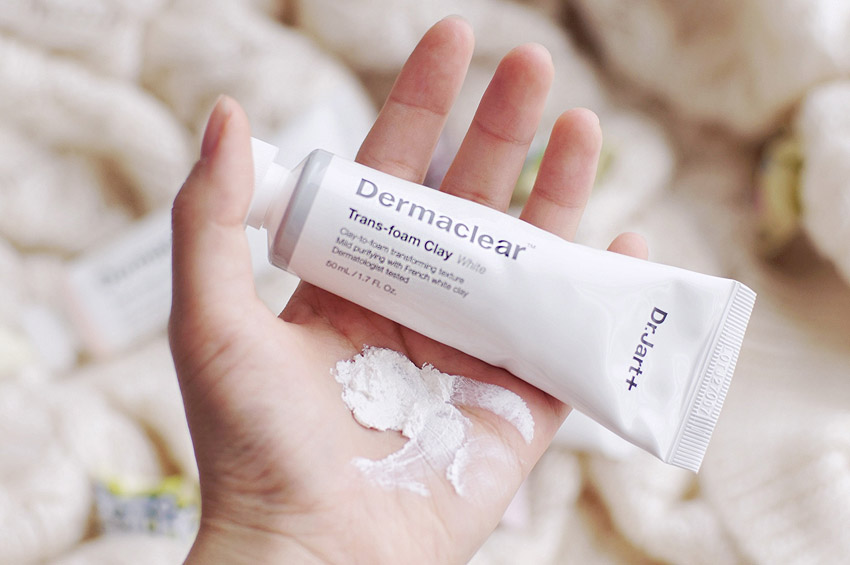 The Dermaclear Trans-Foam masks a multipurpose products made for multi-masking, so Dr. Jart+ makes three, which can be purchased as a set. There's a moisturizing pink mask, a refreshing green mask, and a calming white mask, and all three turn into foaming cleansers when rinsed off.
They're a gentler mask than the sugar scrub, and while I like them, I don't find the results to be as drastic. In place of a cleanser, they'd be good daily or every-other-day products.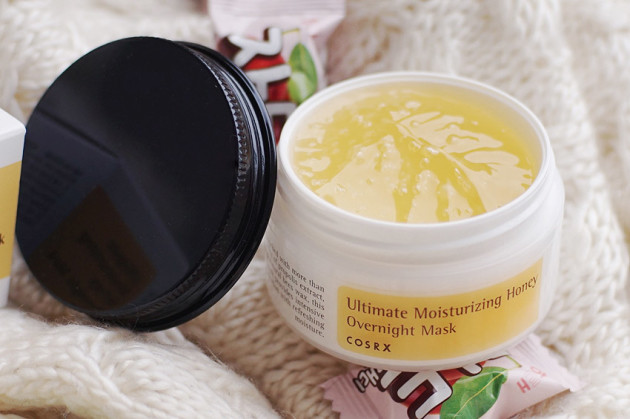 CosRx Ultimate Moisturizing Honey Overnight Mask ($20 CAD)
My parcel also included the CosRx Ultimate Moisturizing Honey Overnight Mask, which I wasn't able to test as it contains silicones. However, it's definitely cool enough to deserve a mention — this mask/moisturizer is made with 85% propolis extract, and has a thin, gel texture.
Bee propolis is supposed to be excellent for sensitive or irritated skin, so check it out if that sounds like you!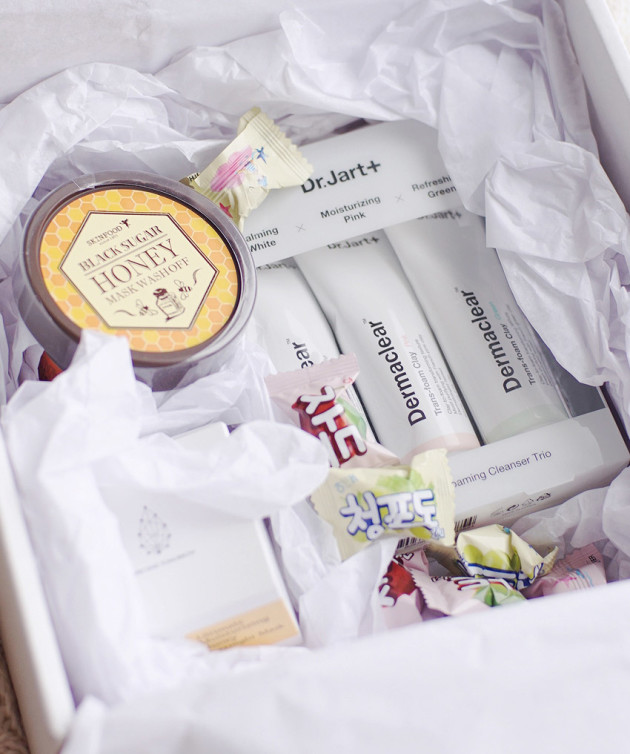 The verdict?
Overall, I'm happy with the pricing and customer service at Take Good Care, and I really liked the selection they offer. Yes, you can get some of their items for cheaper on Amazon, but pricing is on par or less than what you'd see at proper storefronts like Sephora or Birchbox.
The Take Good Care site lists full ingredients (YESSS!!) and directions for each product, so it really is Korean skincare made easy — easier, even, than most mass-market stuff.
Availability: All three of these masks are available at TakeGoodCare.ca. Use code NOTICE15 for 15% off (no expiry!)