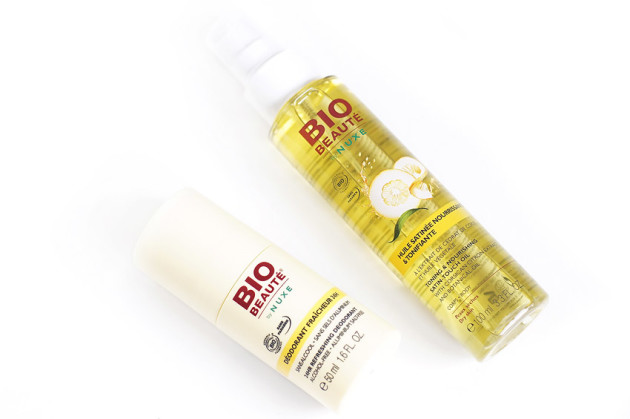 My love for Bio Beauté is far from a secret, so when I found out that they were launching two new lemon-scented products this summer, I was pretty excited.
I soon realized that they were, in fact, not launching two lemon-scented products this summer, and were actually launching two new body products featuring naturally "toning" citron (an ingredient you may recognize from my old L'Occitane review), plus their repackaged deodorant.
But! Confusion aside, I was still very, very happy to try out the new oil, and it didn't disappoint.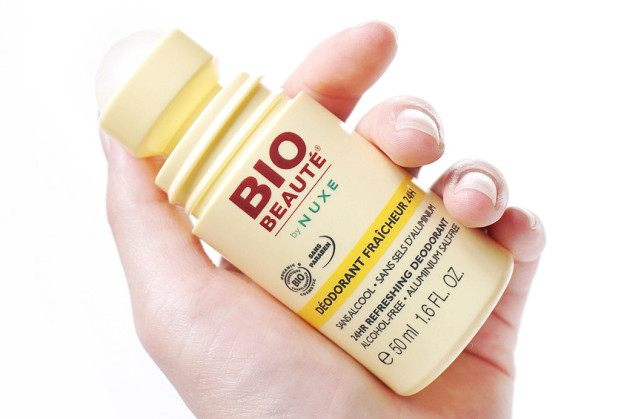 The deodorant: Okay, first things first. This is NOT a lemon version of the Bio Beauté deodorant that I reviewed last year, a fact which I am super sad about. This the exact same deodorant, now in yellow packaging. It contains 10 essential oils and 5 floral waters to gently inhibit bacteria growth, starch powder to reduce moisture, and aloe vera for a little additional soothing – and yes, it still smells like candy. 
While I'm not crazy about smelling like I just got wrecked in a Wonka factory, this alcohol- and aluminum-free deodorant is actually very well-formulated (and 98% organic!) It works well on my man-smelly boyfriend, and leaves no stains on clothing.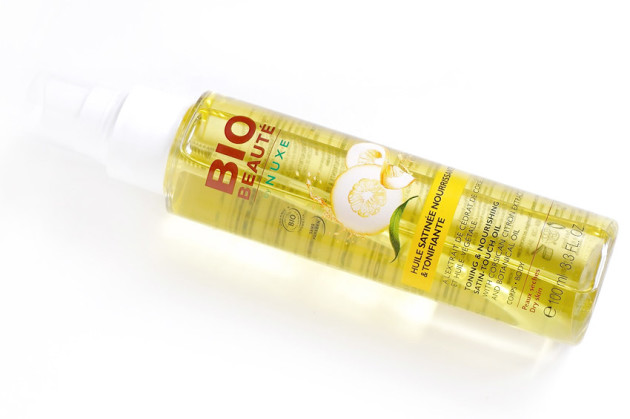 The oil: On the other hand, I loooove the Bio Beauté citron/toning body oil. It smells like lemon squares, sugared to perfection and waiting patiently for you on the kitchen counter (a scent that comes from a combination of citrus oils and vanilla), and the packaging is great: sleek but made of lightweight plastic, with a mister on top.
A spray-mister, unfortunately. Not a mister-mister. (Ugh, that bone structure. Those sad-sexy eyes. That really good hair.)
Bio Beauté notes that this oil is quick-absorbing (true!) but perfect for a massage, which… Boyfriend had better get on that; that's all I'm saying. It's not really much of a toning product, but as a body oil, it's lovely.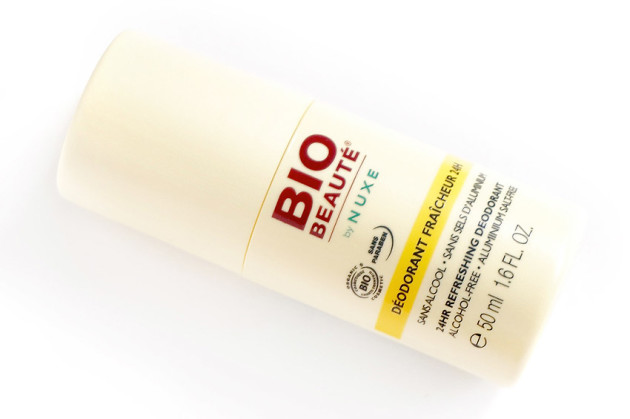 The verdict?
It's a bit confusing that Bio Beauté has quietly relaunched their 24HR Refreshing Deodorant in yellow (but otherwise identical) packaging, presumably to differentiate it from the "Bio Beauté Body" anti-perspirant, but that's honestly my only complaint about these launches. Stop gaslighting me, Bio Beauté! I've only ever shown you love!
The new Toning & Nourishing Satin-Touch Oil is a lemon-scented dream, and I love that it features lots of organic ingredients & fair trade oils. It smells delicious, too, and as we all know… the way to any twenty-something's heart is through their stomach.
Availability: $13 CAD (deodorant) to $26 CAD (body oil). New as of June 2016 & available exclusively at Shoppers Drug Mart.