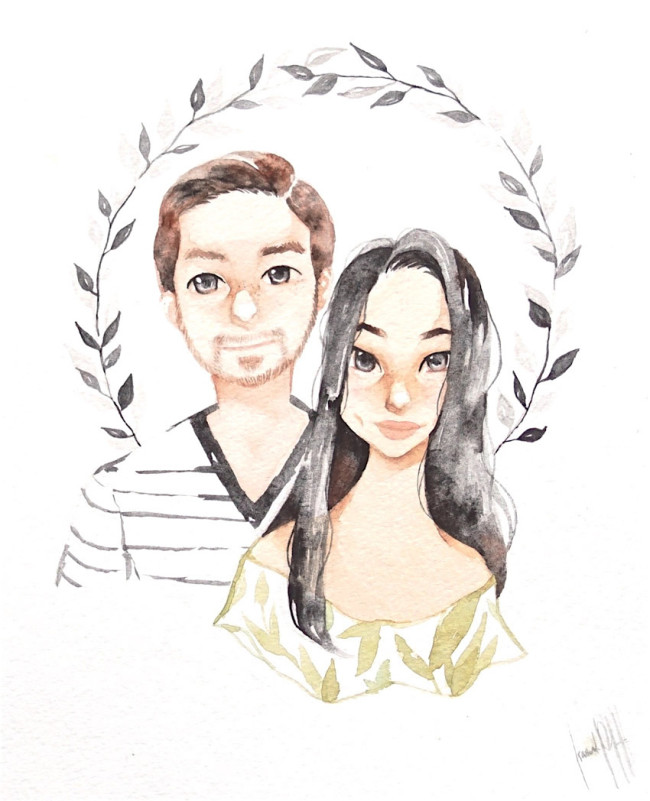 It's June and I'm home! And I'm in love with this commissioned watercolour by indie artist Isabel Hernandez (@panzerwaffle).
It's a small portrait of Boyfriend and I that I surprised him with on our 2nd anniversary, plus a little portrait of me (below) that Isabel slipped in as a surprise. I can't wait to finish my gallery wall and get them both hung up.
I would love to fill my home with more art, but it can be tough. I'm still living on a disabled student budget, and art is $$$$. The main piece in our living room is a housewarming gift from a friend of mine. I'm not sure how I ended up with such generous, talented indie artist friends, but hey: I'm not complaining!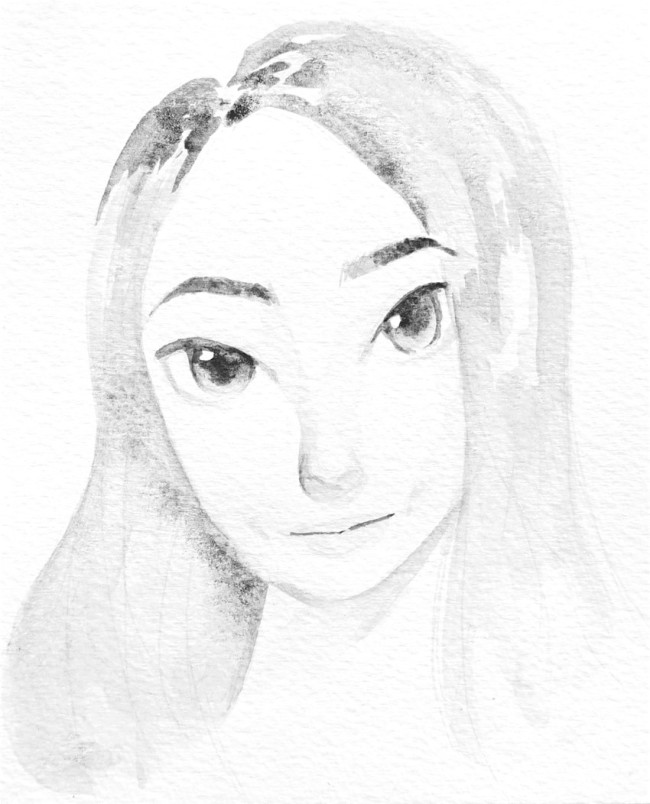 It's weird seeing myself without freckles. Like, I feel like they make up 40% of my face? (The other 60% is all dimple.)
Right now, I'm obsessed with Giselle Denis, an Edmonton indie artist that does just the cheeriest florals. I'm not sure I'm ever going to own one of her pieces, because most of them run upwards of $2000, but a girl can dream, right? There's so much spirit in every one of her poppies and each of her rivers, and every piece just radiates joy.
That's the toughest hurdle that I run into when looking for art, honestly. Commissioned watercolours are one thing, but I want my living space to be full of good feelings. Most of our local indie artists are… let's say "edgy," which makes it hard to fill a home with happy art. And I'd rather spend a little more and have all of my money go directly to the artist rather than forking out for shipping costs or buying something mass-market.
(Although I've been pretty darn tempted with some of the Garance Doré prints at Indigo. I just love her so much!)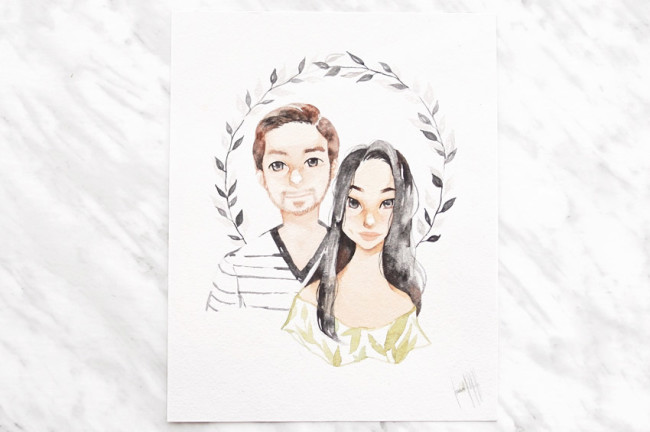 What indie artist is strewn across your walls?
What are your walls filled with? Or, even better, how many of you run your own Etsy shops? I know a few of my super-talented blogger friends have started selling their art and printables recently, so please feel free to share your shop in the comments below! 
And, of course, I'd love if you could share photos of your own art collections, or links to your favourite affordable artists. Let's get this ball rolling.