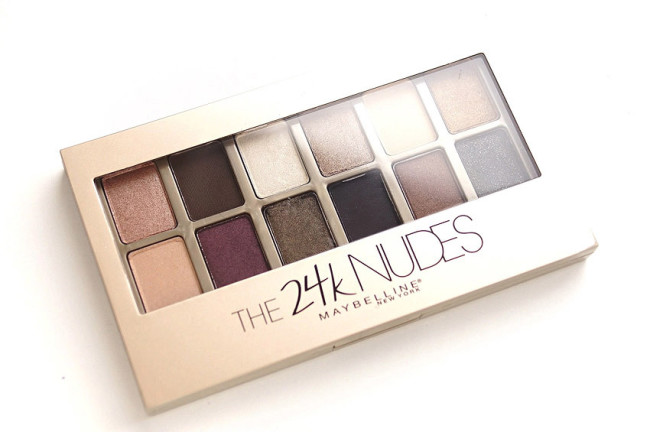 The product: Maybelline 24K Nudes Eyeshadow Palette in Gold
I've been covering a little bit too much skincare recently for my tastes. So, when Maybelline sent over a few of their latest launches, I couldn't wait to get them on my face. I used a bit of Maybelline and a touch of Burberry for some high-low makeup in this post.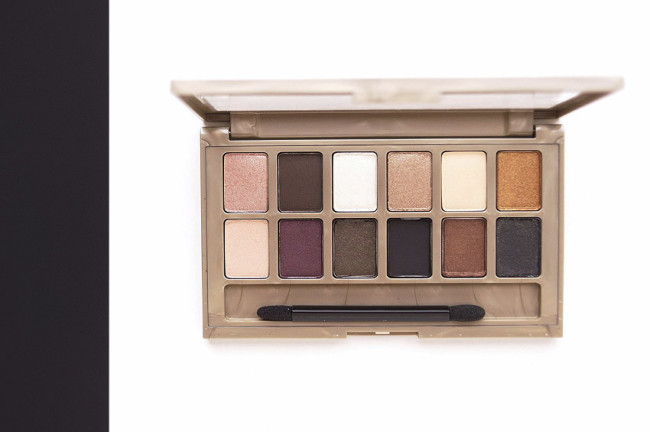 Maybelline 24K Nudes formula
You know how sometimes, you try out an eyeshadow formula and you're just like, "yeah, that's drugstore"? This palette feels a little bit like that. Maybelline's lip products are stellar, but their eyeshadow formula tends to be quite dry. The 24K Nudes formula meets those expectations, and none of the shades are particularly buttery or pigmented.
It's definitely a workable palette, and at a drugstore price, I enjoyed using it. It's important to have products that bridge the whole spectrum! None of the shades were too sheer, and I appreciate that Maybelline never heaps in chunky glitter.
For wear, these eyeshadows definitely need a primer. As long as I used one, they lasted all day on my lids with no creasing or fading.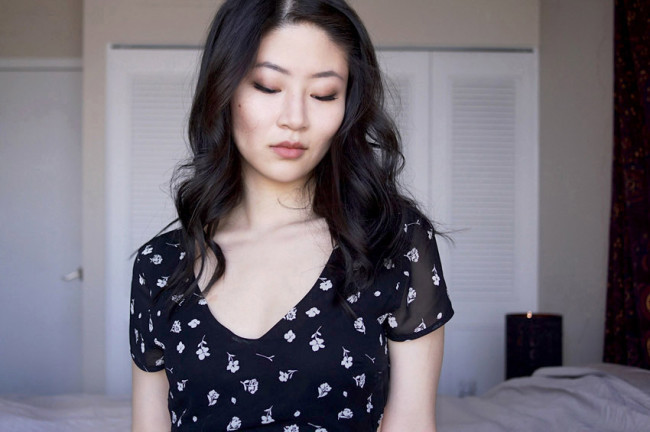 Eyes: Maybelline 24K Nudes Eyeshadow Palette, The Colossal Big Shot Mascara
Maybelline 24K Nudes eyeshadow swatches (indirect sunlight over primer)
Maybelline 24K Nudes swatches and shades
The 24K Nudes features an edgier colour palette than some of Maybelline's other palette offerings, but on the whole, the shades deliver. The purple on the second row is soft and desaturated, and the warm brown on the upper row is lovely.
Weirdly enough, what I didn't love about this palette was the eponymous 24K shade! It's very pigmented and quite metallic for the drugstore, but the yellow-gold hue just does NOT work for my skin tone. For my colouring, this is more of a fall palette, but I can really see it rockin' on someone like Joan Smalls or Karen from MABB.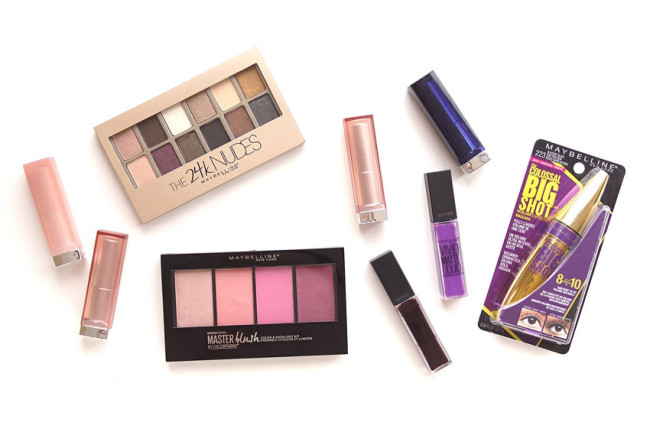 The Maybelline 24K Nudes Eyeshadow Palette verdict?
It's strange – I didn't dislike the Maybelline 24K Nudes Eyeshadow Palette, but I liked the Maybelline Blushed Nudes Eyeshadow Palette way more. The 24K Nudes are a little drier; a little less pigmented. At $11 (in the US), they're a good deal, but at $17 (in Canada), I think the price is a little steep.
But real talk, though: how awesome are the models behind this palette? I'm digging your level of diversity, Maybelline.
Availability: $11.99 USD/$17.99 CAD at Maybelline, Ulta, and most drugstores and mass market retailers.
The Maybelline 24K Nudes Eyeshadow Palette ingredients:
Synthetic Fluorphlogopite, Caprylic/Capric Triglyceride, Magnesium Stearate, PTFE, Ethylene/Acrylic Acid Copolymer, Calcium Aluminum Borosilicate, Silica, Calcium Sodium Borosilicate, Alumina, Caprylyl Glycol, Tin Oxide, Polybutylene Terephthalate, Magnesium Silicate, Ethylene/VA Copolymer, Acrylates Copolymer. +/- colourants.