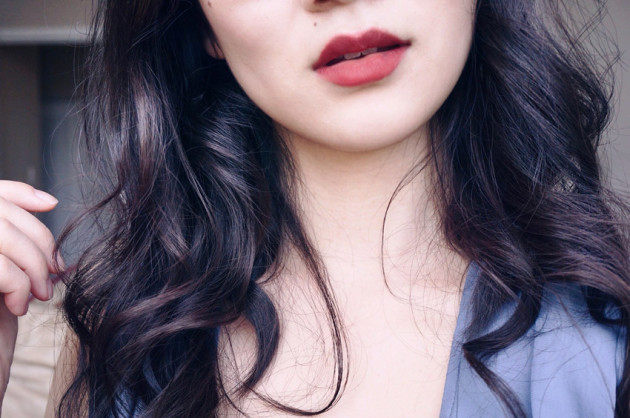 Lise Watier Baiser Velours in Swan Kiss swatch & review (after 3 hours' wear!)
The products: Lise Watier Arabesque collection (Holiday 2016)
Inspired by the ballet, the Lise Watier Arabesque collection is full of see-through foils and sultry burgundies. This review covers the collection's highs and lows–and you might be surprised which is which.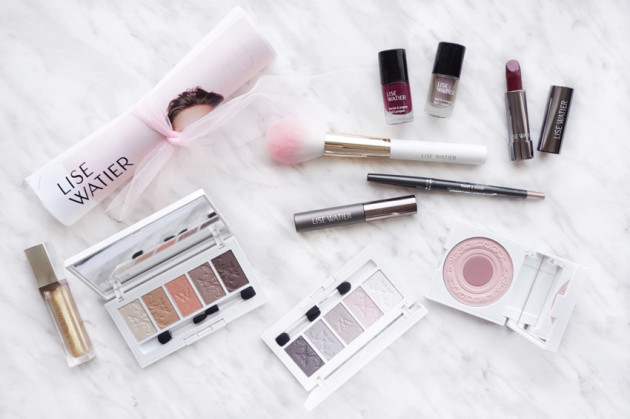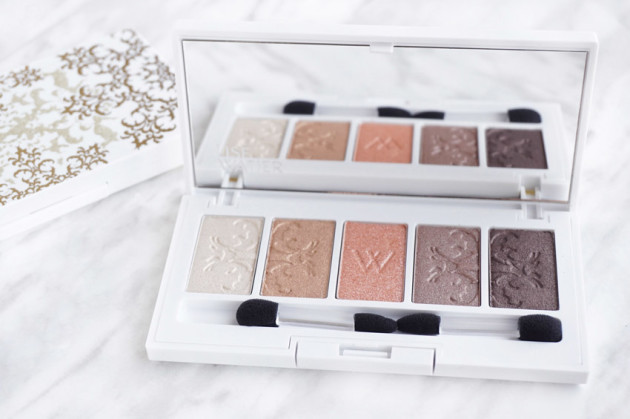 Lise Watier Arabesque review – Coppélia
What to save your pennies on 
Lise Watier's holiday eye palettes are usually the strongest point of their holiday showing, but I found this year's Lise Watier Arabesque 5-Colour Eyeshadows (limited edition, $42 CAD) to be lacking. I haven't swatched them for this review, but for good reason: though they look pretty when swatched, their formula totally pulls one over on you.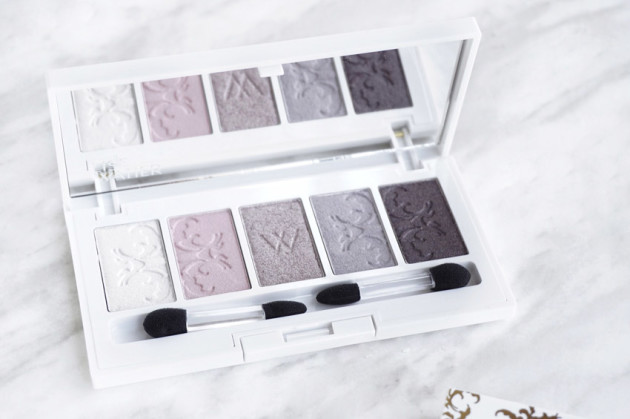 Lise Watier Arabesque review – Isadora
I'm used to seeing really vivid, buttery shades from Lise Watier's holiday collection, and these palettes just didn't have it. Even when applied over primer, they blended away quickly to nothingness, leaving not even a hint of colour behind.
I adore flakey shimmers, so I was psyched when I swatched the middle shades of each palette, but I felt like I had been tricked when I tried to use them. I literally could not make these shadows show up on my lids. Zilch, nada, nothing. I'd apply, and then the second I would go to blend, they would just disappear into nothingness, like last season's booty call.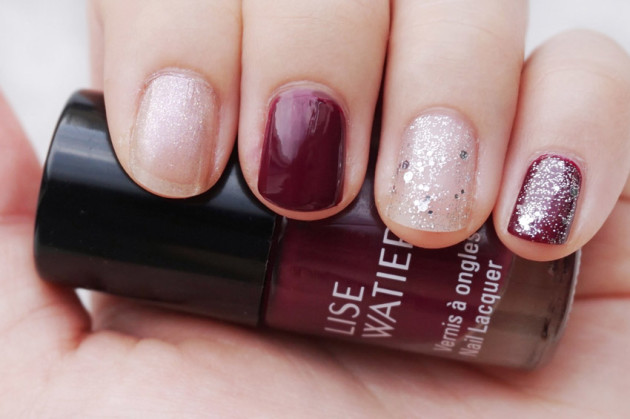 Index finger: Lise Watier Arabesque Nail Varnish swatch (2 coats) / Middle finger: Lise Watier Cerise Noir swatch (2 coats) / See this post for that gorgeous glitter!
Similarly, I was really let down by the Arabesque Nail Varnish (both limited edition, $9 CAD). Unlike Cerise Noir, which applied with breathtaking ease and opacity (it almost reminded me of a YSL nail varnish – not quite, but almost), Arabesque is too sheer for its own good.
As a topcoat, it's passable, but on its own, it straight up just makes my nails look dirty around the edges. I did my toes in Arabesque last week, and I spent an entire morning this past weekend trying to confusedly scrub the dirt off of my feet. Eventually, I realized that my feet weren't inexplicably dirty – that's just what the polish looks like.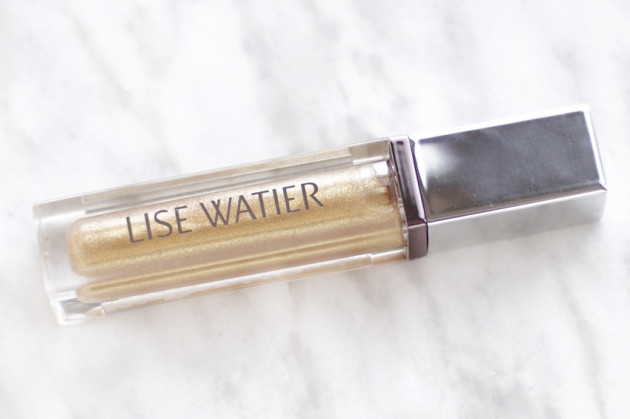 I could go either way on the Lise Watier Twist and Sharp Eyeliner in Platine (new permanent, $23 CAD) and the Lise Watier Haute Lumiere Lipgloss in Gold Glory (limited edition, $24 CAD). Platine is a platinum eyeliner with metallic flakes of colour (it would be beautiful on darker skintones), but Gold Glory just boring. C'mon, guys; we've seen gold shimmer in clear gloss a million times!
I think that Lise Watier can do better, and they did–within this very collection, as a matter of fact.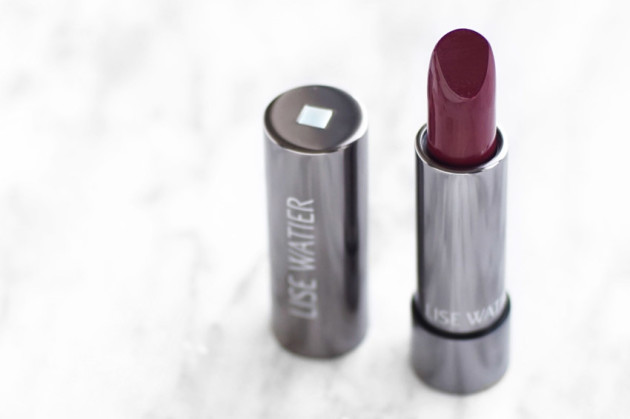 Lise Watier Rouge Gourmand Lipstick in Cerise Noir review (left), Cerise Noir with Gold Glory Haute Lumiere Lipgloss on top (swatched at right)
What to buy immediately (in duplicate, even)
Where this collection really shines is in its matte and creme shades. I first swatched the Lise Watier Rouge Gourmand Lipstick in Cerise Noir (new permanent, $25 CAD), which is a beautiful, glossy black cherry shade. Dark lipsticks tend to be a bit too high-maintenance for me, though, so I moved on from this fruity-scented lipstick pretty quickly.
The next product I tried–and the one that I fell completely in love with–was the Lise Watier Baiser Velours Liquid Lipstick in Swan Kiss (limited edition, $28 CAD). I reviewed the Baiser Velours formula originally in February, and I wasn't impressed. But this time around, with a different shade, I could not have been more floored.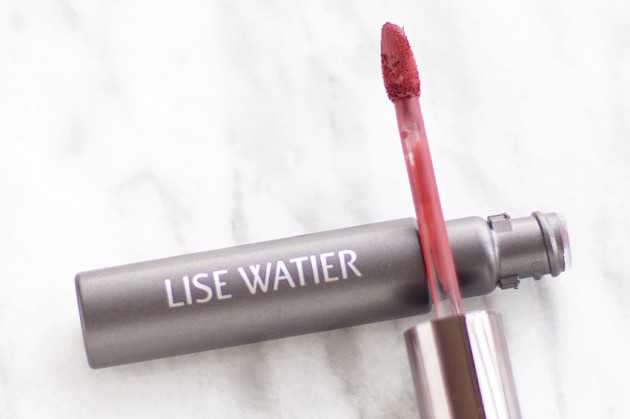 Lise Watier Baiser Velours in Swan Kiss review, swatches
Swan Kiss is a flattering, sexy, brown-based lip shade. It makes my lips look enormous, and its matte formula was very comfortable to wear. I tested it out for four hours and ate an entire ice cream bar while wearing it, and it barely showed a single sign of wear.
There's a major Kylie Jenner vibe to Swan Kiss, and it holds up better to kissing than you'd expect. I'm not usually a fan of the Kardashian/Jenner crowd, but if the trends they created are going to make my lips look this good, I'll take it!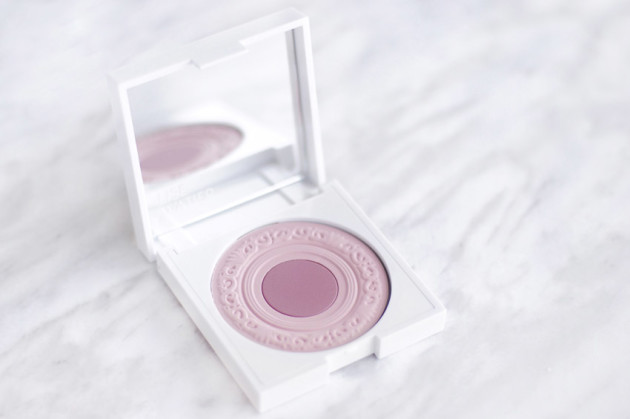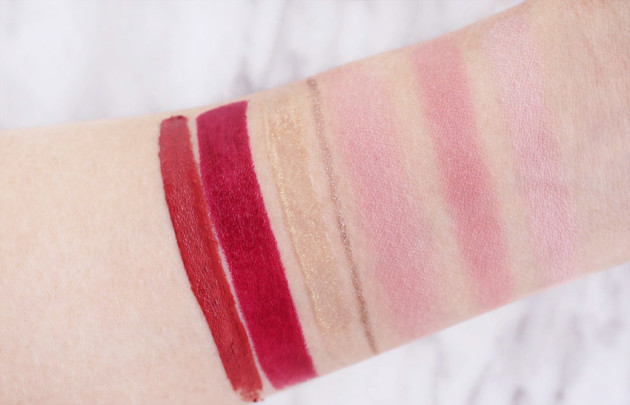 Lise Watier Swan Kiss Baiser Velours, Cerise Noir Rouge Gourmand Lipstick, Gold Glory Lipgloss, Platine Stay Sharp Eyeliner, Arabesque Powder Blush (mixed, dark, light) swatches
I also really liked the Lise Watier Arabesque Powder Blush ($38 CAD), which features two matte rings of colour – a dusty pink and a wearable mauve. Its packaging is a little clumsy, but it gives a "look ma, I exercise!" flush to the cheeks, and it's oh-so-beautiful for lighter skin tones.
So thanks, Lise Watier. I'm not a ballerina and I'm never going to be as fit as one, but I'm certainly happy to feel as pretty as one for the time being.