Thursday, November 5, 2015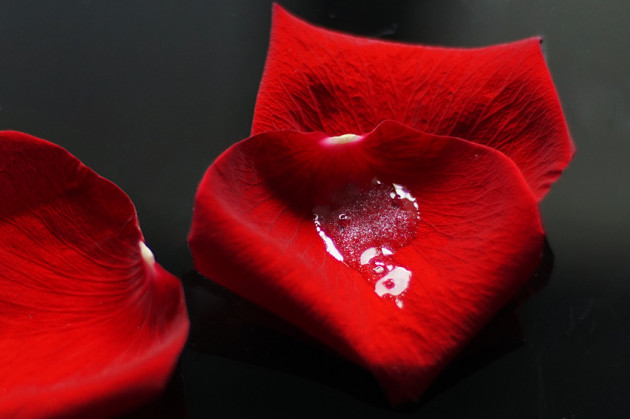 The product: Reversa 3-in-1 Mild Gel Cleanser
That's right. I just said unicorn pee, because this cleanser is not only a rare find and a powerhouse worker, but it's also full of secret glitter (two of the best words you can put next to each other when you're talking to a beauty blogger.)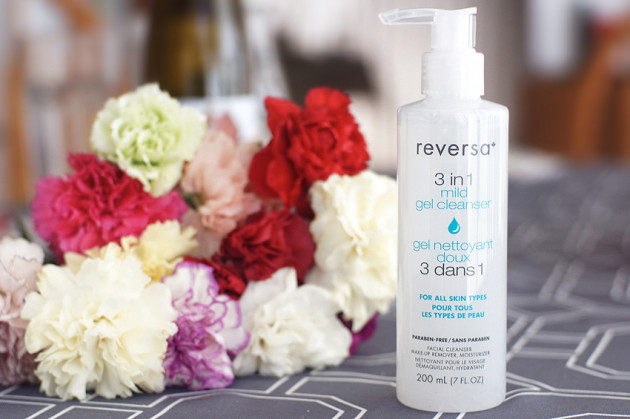 What it does: The Reversa Gel Cleanser is a bit of a diamond in the rough. It's a boring-looking product with a boring-looking name, made by what could be conceptualized of as a boring company… if you haven't been paying enough attention recently.
Unlike most 3-in-1 cleansers, however, Reversa's doesn't do the whole cleanse/remove/tone schtick. Oh, no. Instead, it's a facial cleanser, makeup remover, and moisturizer!!
Yup, that's right: it's a moisturizer. It's a normal gel cleanser, made to be used on wet or dry skin, but if you massage into the skin and leave it for 30 seconds… it's also a flash moisturizing mask.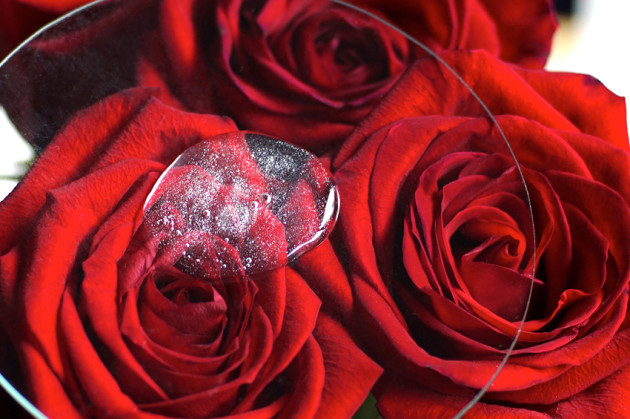 How well it does it: Dude, so well. The Reversa 3-in-1 Gel Cleanser is a great cleanser, a good makeup remover, and a freaking awesome moisturizing mask. It's a silky, thick, scent-free gel, and it's equal parts gentle and moisturizing. This baby moisturizes just as well as some 10-minute masks that I've tried, but it takes next-to-no time to do and it doesn't add an extra step to your skincare routine.
My favourite thing about this mask, though–aside from the glitter–is how gentle it is. Somehow, Reversa has managed to formulate this one without oil and without that lotion-y texture of most hydrating cleansers, so it's great for texture-oriented folks who want to cleanse their skin without feeling slippery or greasy (after or during.)
And no, for those who are wondering, it doesn't leave you sparkling like a deranged disco ball.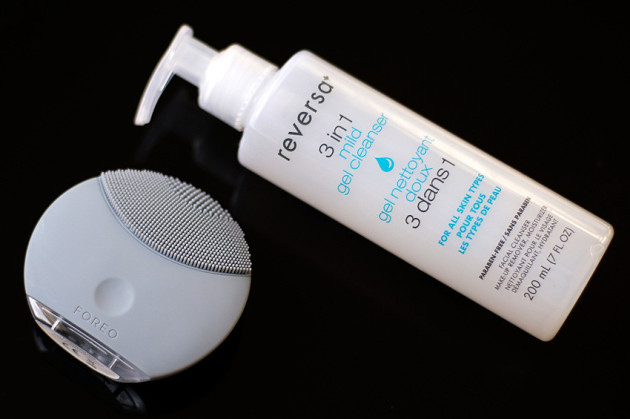 My current cleansing dream duo (I use my Foreo while the Reversa cleanser/mask works its magic!)
The verdict?
Um… this thing is basically magic, and it's a great way to start off the holiday season. This adds just a little bit of extra glitz and glam to your morning (or night) routine, and it counteracts the dry winter air like a champ.
At $23 CAD, it's not the cheapest cleanser at the drugstore, but I think it's a great buy. If you're looking for something magical, makeup-removing, and really nourishing, you need to check it out!! You're not going to find another moisturizing mask that works this quickly, and I can guarantee you that if you do, it's not going to be this glittery. ;)
Availability: $23 CAD online at Reversa.ca and at Shopper's Drug Mart, where I frequently see it on sale for around $17.