Wednesday, December 23, 2015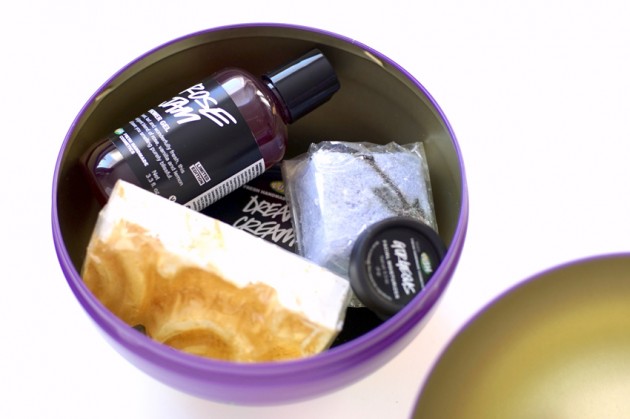 The product: LUSH Winter Garden Wrapped Gift
↳ Snowcake bar soap, Rose Jam shower gel, Gorgeous moisturizer, Dream Cream hand and body lotion, and the brand new Rub Rub Rub body scrub bar
For all of you out there who are still still, three days before Christmas, struggling to finish your Christmas shopping… here's a set from Lush that you might find handy! The Winter Garden Wrapped Gift comes in a ready-to-go little ball and includes five popular Lush products for a really affordable $37.95 CAD (including one of my all-time faves!)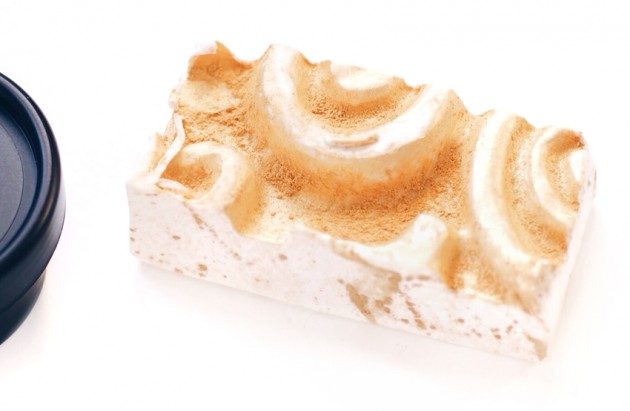 Snowcake is one of my yearly holiday favourites, so I figured we'd start off here! It's a lovely, almond-y confection covered (this year) with a plentiful heaping of golden dust.
This year's Snowcake smells a touch less spicy than my last bar (2013), but it's definitely still something that I'd buy again! I know a lot of people are fans of L'Occitane's almond line, but I like Snowcake more. It's sweeter and Christmasy-er, and doesn't have that hard, headache-inducing edge that Amande does!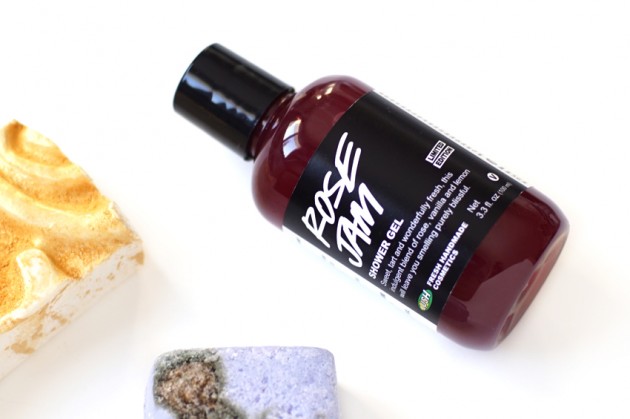 Rose Jam Shower Gel ($9.95 CAD)
I was really pleased to find Rose Jam in this set, too. It's another cult-followed limited edition Lush product, and one that I had never tried before now!
Unfortunately, I think Rose Jam is too sweet for me (it's quite jammy), but I can definitely see why this delicious fragrance has such a following. It smells distinctly like rose and vanilla, and the sweetness lingers on the skin long after you rinse off.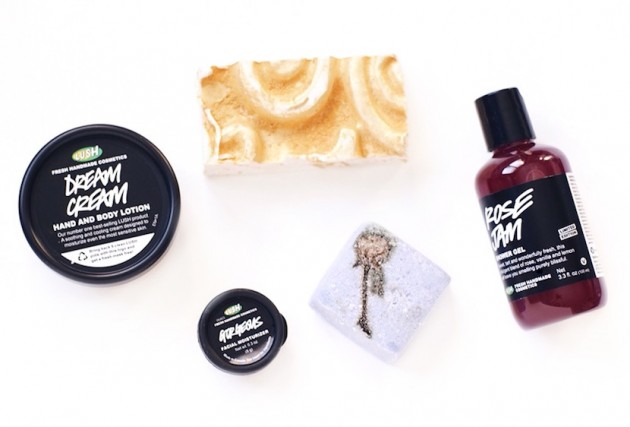 Gorgeous Facial Moisturizer ($87.95 CAD)
The Winter Garden set also includes a tiny sample of Lush's Gorgeous moisturizer, which… I mean, am I the only one who thinks Lush charges insane prices for Gorgeous? As a brand that mostly subsists on $8 bath bombs and $25 facial moisturizers, it's weird that consumers have to pay THAT MUCH more for organic and cold pressed ingredients.
To be fair, though, Gorgeous is pretty gorgeous. It's light-textured and creamy, and absorbs into the skin with almost startling speed. My skin loves the formulation and velvety finish, but it just doesn't feel like a $90 moisturizer.
I have to apply two layers of Gorgeous to compensate for Alberta's dry air, and though the formula really is excellent, Gorgeous still contains parabens and synthetic fragrance ingredients. Neither of those are things that bug my skin, but for almost $90, I feel like consumers deserve a moisturizer that really is all-natural if it's marketed as such. 
All in all, I really do like Gorgeous. It's a great moisturizer. But it's not the only great moisturizer, and to say that it outclasses all of my $30 and $40 moisturizers would be a lie!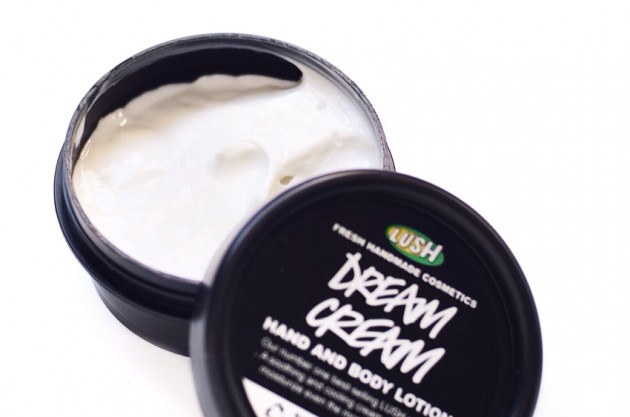 Dream Cream Hand and Body Lotion ($27.95 CAD)
On the other hand, there's Dream Cream — my unexpected love hit of the Winter Garden set.
Dream Cream is sort of the body version (texture-wise) of Gorgeous, and its formula is equally great. It lists oat milk, rose water, organic extra virgin olive oil, and organic cocoa butter as its first four ingredients, and is also enriched with soothing and hydrating ingredients like benzoin (which I just ordered a vial of out of curiosity; it's a very sticky, sweet-smelling essential oil!), rose absolute, and lavender.
$27 is a little pricey for a body lotion compared to the drugstore stuff, but the ingredients in this one are great. In this case, I think $27 for a 240g jar is worth the price!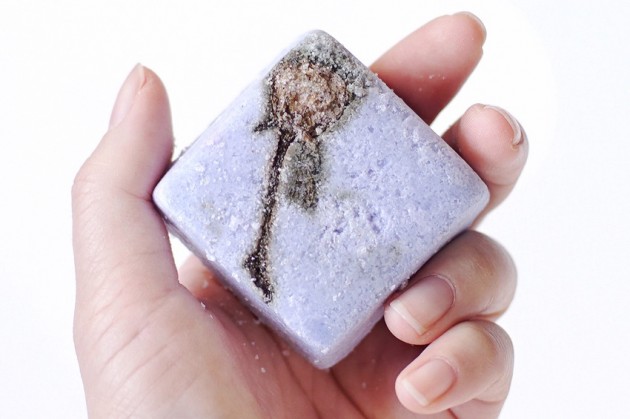 Rub Rub Rub Body Scrub ($9.95 CAD)
The last treat in this gift set is Lush's Rub Rub Rub body scrub, the solid version of Lush's Rub Rub Rub Shower Scrub. I was really excited to give it a try (this season is the first time that Lush has done salt cubes like this one), but it was a big miss for me–the only one in the set.
To put it simply, the Rub Rub Rub Body Scrub is way too freaking scratchy. No matter how lightly I drag this along my skin, or whether I do it before my shower or during, it hurts to use. The salt chunks are big and sharp, and this Body Scrub leaves me with big red friction welts on my arms instead of soft, exfoliated skin. (I wasn't brave enough to use this on my legs, which are currently dealing with a little bout of eczema.)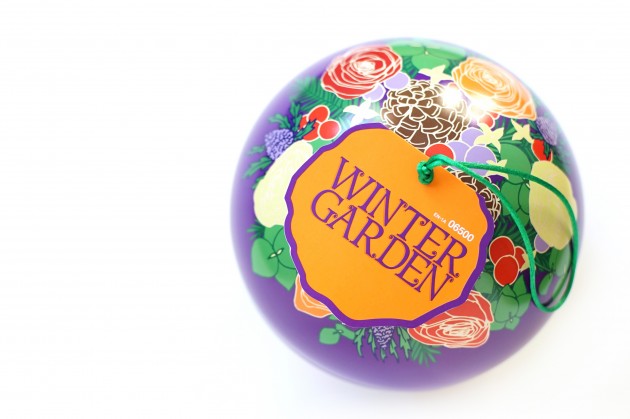 The verdict?
If you need a quick Christmas gift fix (or you need to decompress after all of your holiday planning), the Lush Winter Garden wrapped gift is a great place to start looking.
Lush's Home for Christmas gift set ($27.95 CAD) is an even better choice, though, if you ask me — it's a pared-down version of this one, and by skipping out on a tiny sample of Gorgeous and that awful Rub Rub Rub Body Scrub, you save yourself $10 to use elsewhere!
Availability: $37.95 CAD at LUSH stores; sold out online.