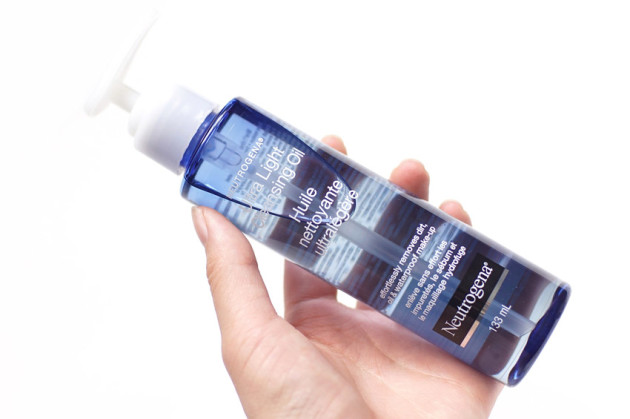 The product: Neutrogena Ultra Light Cleansing Oil
I'm a pretty lazy beauty blogger, so it's not surprising that I review a fair number of cleansing oils. What can I say; they're fast, they're easy, and they usually smell great.
My latest find is the brand new Neutrogena Ultra Light Cleansing Oil, and ugh, it's so good. I received it in early May, and it's been sitting on my countertop next to my Bella Aura and Fresh ever since.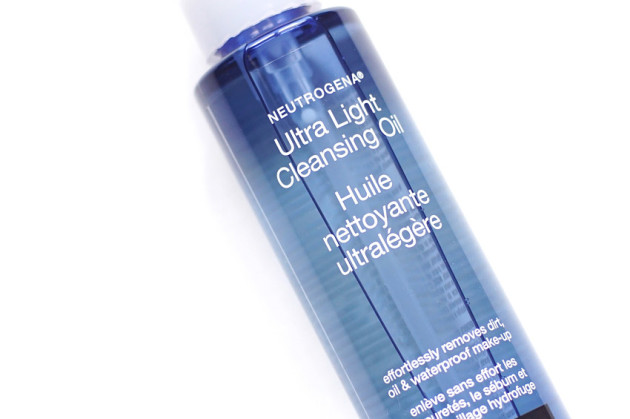 The formula: From the sleek packaging to the subtle "fresh" scent, I honestly have nothing bad to say about Neutrogena's new cleansing oil. It removes all of my makeup without any tugging or pulling, doesn't require a separate eye makeup remover, and rinses off easily to a skin-neutral finish (both in hydration and in pH).
As this formula is water-soluble, I don't find that it clogs my pores at all, even though it sweeps the makeup off my face in one fell swoop. (That sounded way less violent in my head.)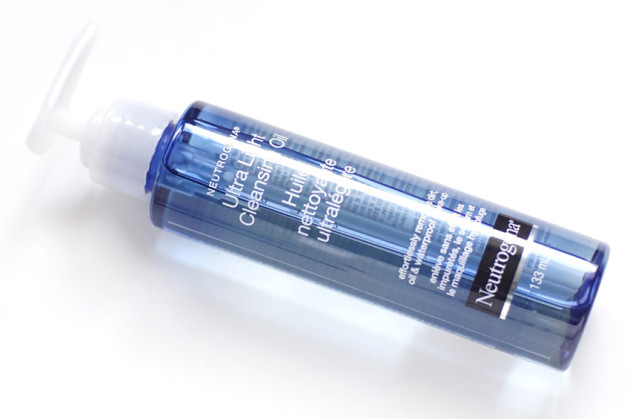 The elephant in the room: While I really like this cleansing oil, I should mention that it's made primarily from mineral oil. Like other petroleum byproducts, mineral oil gets a bad rap; personally, I think that's largely due to the "anti-chemical" stance of natural beauty brands.
I totally support not wanting to use a certain ingredient for ANY reason, but the "mineral oil will break you out" thing is a total myth. All oils have the potential to break you out; it just depends what your skin likes! If yours hates mineral oil, skip this one, but if it likes it, why not use it.
Mineral oil is scent-free, won't go bad as quickly as plant oils (meaning chemists can add smaller amounts of preservatives), and it seals in moisture really well. But that brings me to my last point…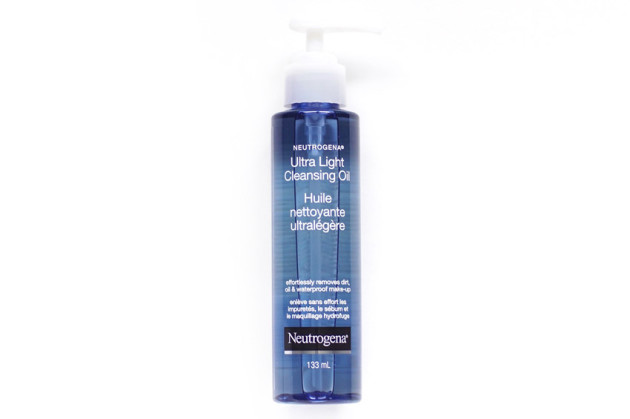 The verdict?
The Neutrogena Ultra Light Cleansing Oil has quickly become my new favourite cleansing oil with price, scent, and formula all taken into consideration.
That being said, Tatcha's cleansing oil is a great option without synthetic fragrances, and DHC's cleansing oil is definitely more lush. (L'Occitane and Shu's offerings aren't nearly as good.) But the Tatcha is expensive and the DHC smells like olive oil, so if I was to run out, this is definitely the cleansing oil that I would spend my money on – and I'd do it happily.
This stuff is effective, gentle, and smells great, and let's be honest: the packaging is pretty sexy for a drugstore product!
Availability: From $8.99 USD/$9.97 CAD at drugstores and mass market retailers & online at Ulta and Drugstore.com. Available in most major markets (it's a bestseller in Asia!)