I can't tell if this is a joke or not (it has to be a joke, right??), but this is definitely the weirdest infographic that has ever landed in my inbox.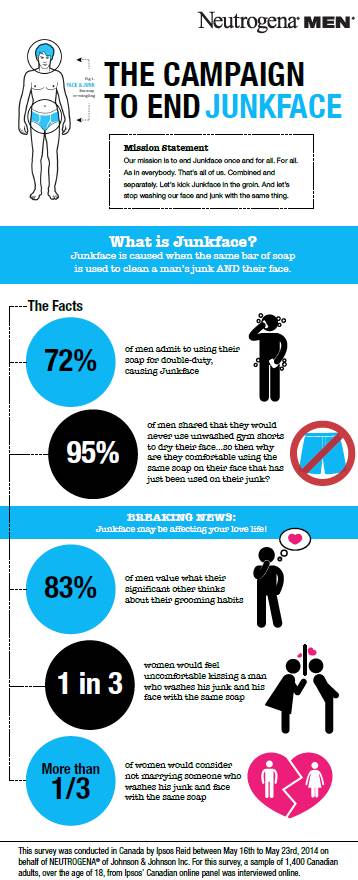 Neutrogena is officially losing it, you guys. This is an ad campaign so far from Dove's Men + Care that it's hard to wrap my head around the fact that they're even part of the same market; one that's so unlike an Axe commercial that I can't see how on earth they could appeal to the same customer.
But I cannot tell you enough how happy I am to see an ad campaign that focuses on being ridiculous rather than relying on sex appeal. And this is really, really ridiculous — but, well, it certainly got my attention.
Video under the cut.