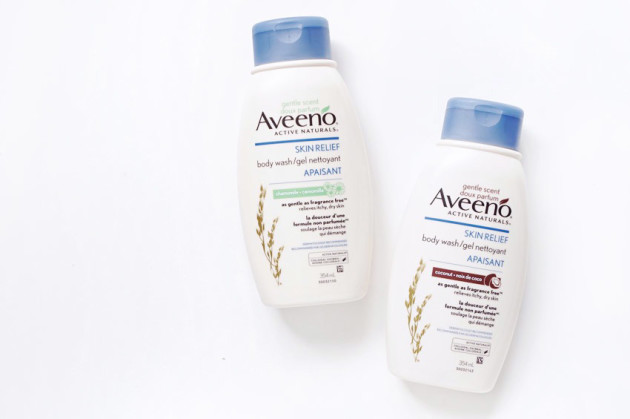 The products: Aveeno Skin Relief Gentle Scent Body Wash and Lotion in Chamomile and Coconut
This spring marked a pretty monumental step in Aveeno history, which is to say: Aveeno launched their very first line of scented lotions and washes for sensitive skin this March.
Designed specifically for sensitive skin, these two scents have been formulated to be just as gentle on sensitive skin as fragrance-free products. Having used them myself, I'd have to agree.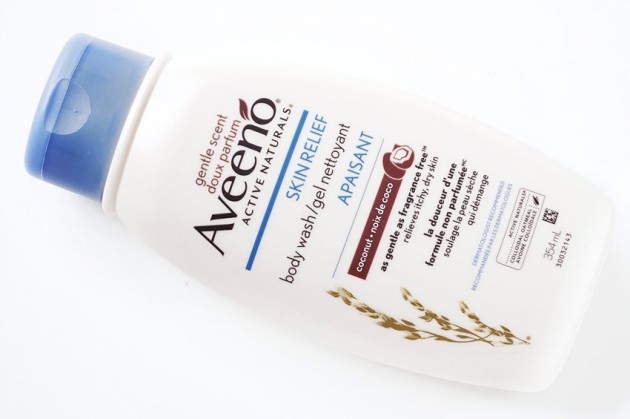 The scents: I'm a big fan of the whole "luxurious shower experience" thing, so scents are a must for my body products whenever possible.
Coconut smells like a subtle, standard coconut scent; maybe a little more earthy than some. It's not really my thing, but I think it'll be a hit. On the other hand, Chamomile smells like crack cocaine and nostalgia, and I CANNOT GET ENOUGH OF IT. It smells exactly like something I used to use when I was a kid, and it's so good that I want to eat it.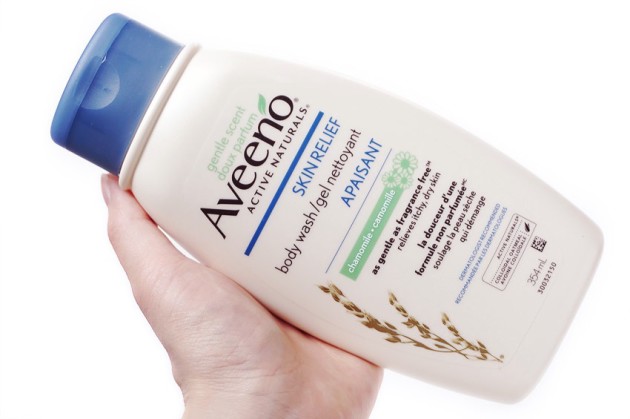 The products: Even though I'm allergic to the silicones in them now, my family was always an Aveeno lotion family growing up. We've always had a lot of allergies and sensitivities, and from ages 6-16, they were the only brand that all of us could enjoy.
But, while I'm sad that I can't use these new lotions, I've been using nothing but the new Gentle Scent Body Washes. They're soap-free, dye-free, and allergy-tested, and I can confirm that they are just as gentle as even my Aveeno Eczema Care body wash.
I really notice a difference when I switch to a "bad" body wash (Lush in particular makes me itch my legs like a stray with fleas), but these are as hydrating as foaming washes get. They actually leave my skin feeling more moisturized than using no soap at all – sort of like a light in-shower moisturizer.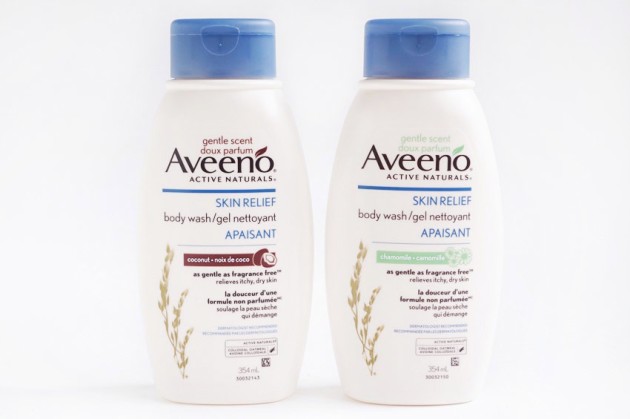 The verdict?
I kinda thought Aveeno was already making fragranced body products in all of their departments (I've been a dummy and thought the soft, oatmeal-y scent of the line was added), so I'm pretty thrilled that Aveeno is actually making scented products for sensitive skin now.
Whether or not you have dry skin, you need a bottle of Chamomile lotion or body wash like, yesterday. The scent is totally my jam, and the body wash leaves my skin feeling softer and more hydrated than any other shower gel out there!
Availability: $7.99 USD/$9.99 CAD for the body washes (354 mL); $8.99 USD/$13.99 CAD for the lotions at drugstores and mass market retailers!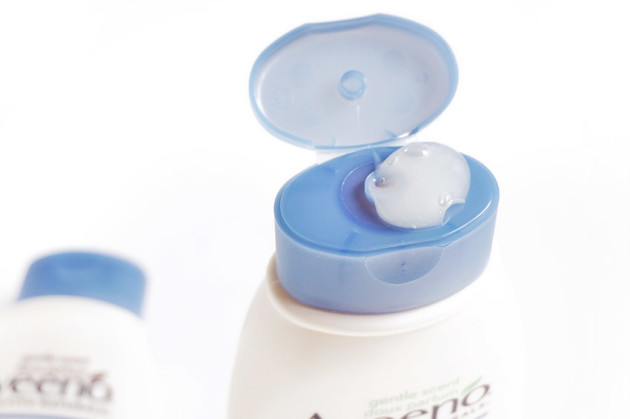 Aveeno Skin Relief Body Wash review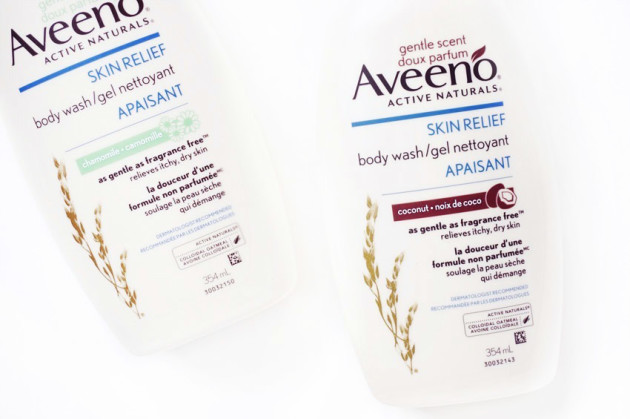 Aveeno Skin Relief Body Wash review – Chamomile, Coconut