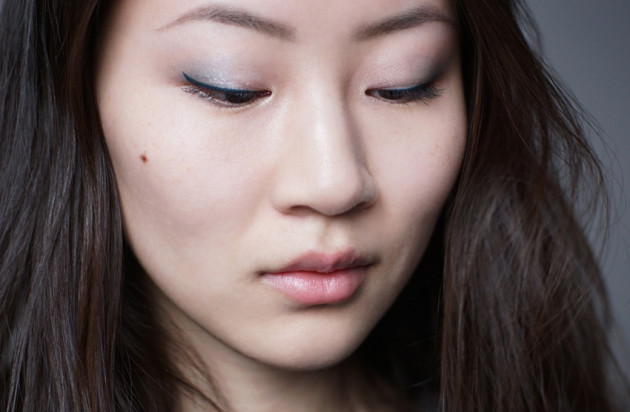 I've been testing a lot of (rather excellent) all-natural skincare products for the blog recently, but this month, I had my first serious reaction to a product: a red, itchy, bumpy rash on my cheeks and jawline. I'm not sure what caused it (though I do have my suspicions), but while I wait for the reaction to go down, I'll be focusing on testing new makeup products instead.
I don't want to say that the rash was a good thing–because ouch–but maybe there's a silver lining to it after all. I have so many pretty things I want to share with all of you this month!
(That rash, though. Take it back, universe. I don't like it and I'm not having fun.)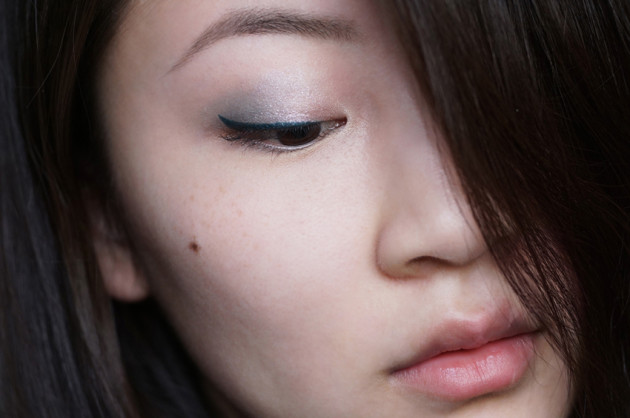 I haven't used any Lise Watier in a while, so this look was a great opportunity to try out a bunch of new things — and I pretty much adored them all. I used an old Lise Watier Crayon Jumbo pencil in Moonlight (the prettiest silvery-white-purple) as my base so that the violet sheen would peek through the shadows, and then paired a few of the shades from the Lise Watier Palette Expression with their Ombre Soufflé Suprême in Fairy Pink, also from the Expression collection.
The two are a match made in heaven, I kid you not. The cool khaki and the peachy pink pair together to create just the prettiest, dreamiest "daybreak" lids, and over the white-violet base, they both pull perfectly grey/blue.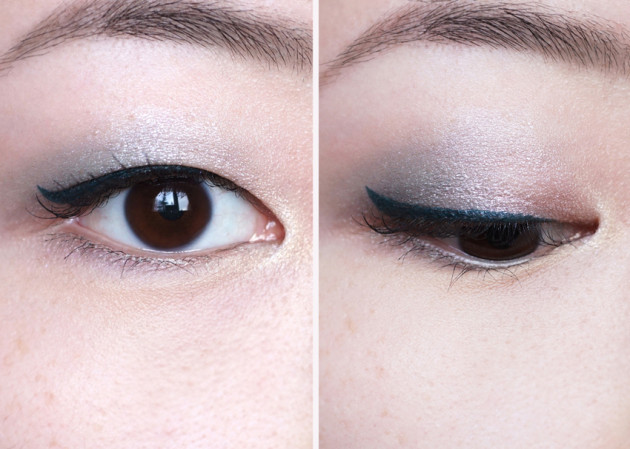 Wearing/EOTD: Lise Watier Palette Expression, Féline Liner in Vert
I'm trying not to put anything on my cheeks until my skin calms down, so I finished the look with some heavy liner (Marcelle Double Precision through the lashes & Lise Watier Féline Eyeliner HD in Vert, which I swear usually looks greener than this; swatches below) and a nude lip. For the lip, I grabbed my Lise Watier Haute Couleur gloss in Rose Vintage, which was a big disappointment for me — I bought it a few months ago and only had the chance to try it today, but I didn't like it at all.