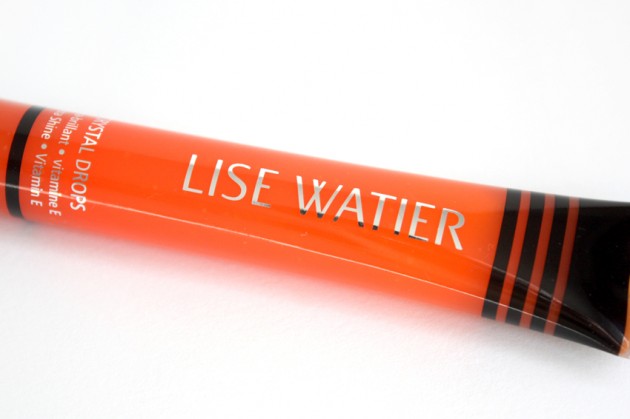 The product: Lise Watier Crystal Drops Ultra-Shine Lip Gloss in Tangerine 
[ Psst: I haven't worn this one around a ton because I'm not crazy about orange, so this is going to be more of a "flash review" than a full-blown production. If you have any questions about the product that aren't answered in this post, please feel free to ask them in the comments! ]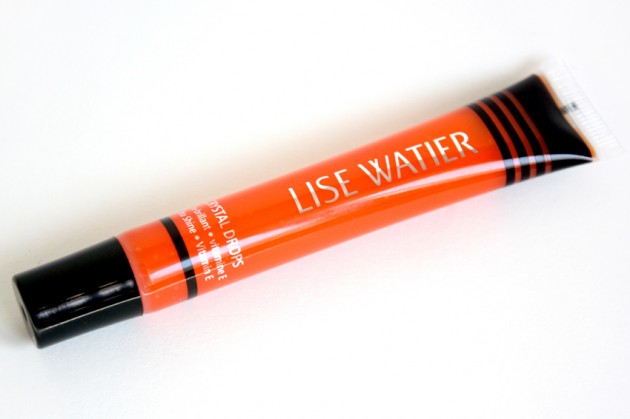 Lise Watier call their Crystal Drops formula a "wet look" lip gloss, made to "[bathe] lips in a translucent, glistening, ultra-shine." They note that the glosses are non-sticky and won't run, and the Drops come in three shades this summer: Tangerine (photographed here), Smoothie (a shimmering nude pink, and Dragon Fruit (a bright, punchy pink).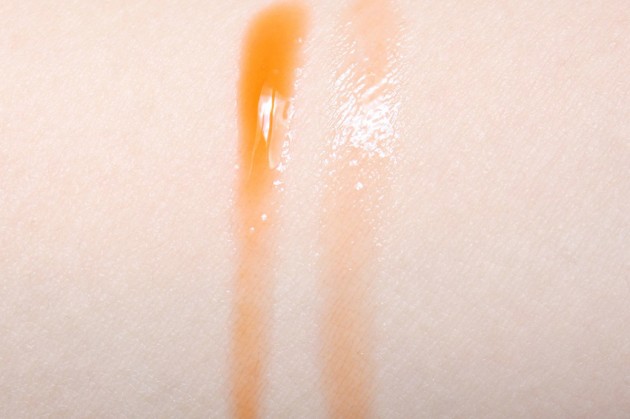 Lise Watier  Crystal Drops Lip Gloss in Tangerine – swatch

Lise Watier Tangerine lip swatch
This Crystal Drops lipgloss has a light floral fragrance that lingers; a negative in my books, but a plus in many others, I'm sure. The shade and shine, though, didn't blow me away: Tangerine is super-sheer, almost more clear than translucent. And, while, I can definitely get it to deliver on the "wet-look" claims, I find I have to apply quite a bit to go from "shiny" to "ultra-shiny."
It's more of a… regular shine. An okay-shiny lipgloss.