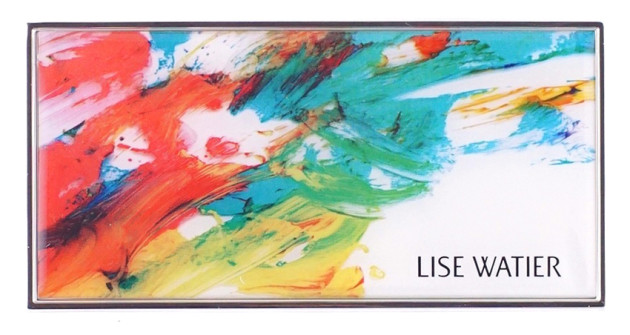 The products: Lise Watier Expression collection (Spring 2015)
This year, Lise Watier's spring collection has been crafted around the idea of "creativity, spontaneity, and individuality" — and so, for today's review, I'm going to try something ever so slightly different and just kind of… chat about these products. (Let me know if you prefer this format drastically more or something!)
The must-have product
I liked a lot of the pieces from this collection, but I loved the Lise Watier Féline Eyeliner HD in Vert ($20 CAD; new shade). I am obsessed with this product — if you buy nothing else from Lise Watier all year, make sure you get this eyeliner.
The Féline Eyeliner HD formula wears really well (which surprised me, based on how easily the black version smudges on your hand), and the long, stiff felt tip makes it easy to get a steady, insanely saturated line. Plus, that green!!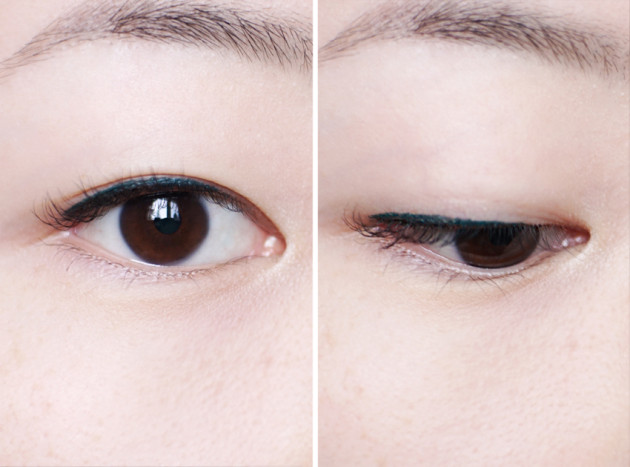 Lise Watier Féline Eyeliner HD in Vert (swatch/wearing)
The nice-to-haves
As always, I was a big fan of the Lise Watier Ombre Soufflé Suprême eyeshadow; this time in Fairy Pink ($24 CAD; new shade). The Ombre Soufflé Suprême formula is very bouncy and wet, with a very high-shine finish — this one glows cotton-candy pink in the light, but wears as a sheer, peachy gold straight-on.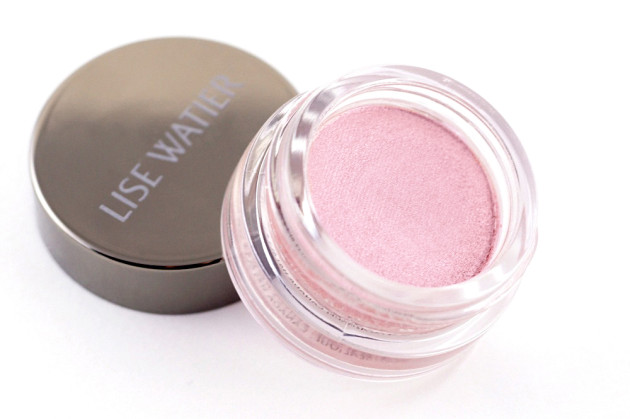 Lise Watier Ombre Soufflé Suprême in Fairy Pink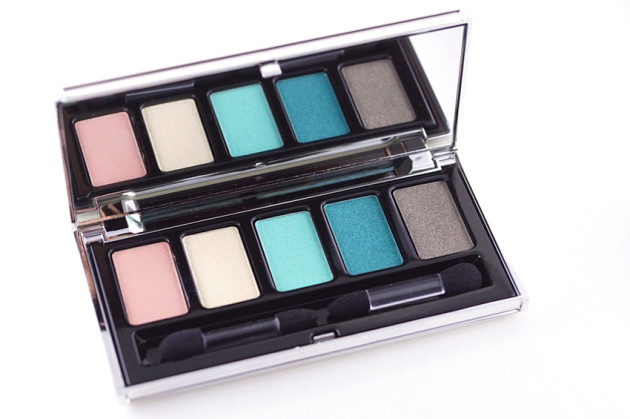 Lise Watier Palette Expression Eyeshadows
I also really liked the Lise Watier Palette Expression Eyeshadows ($42 CAD), a palette that you can see worn here with Fairy Pink, Vert, and the grey Expression pencil. It's not of breathtaking quality (the matte, pastel peach and mint need to be layered quite a bit), but it's still very pretty — and the shades work together beautifully.
If you really like mint green, I'd say pick up the Palette Expression. Matte mint greens are a dime a dozen, but they're usually terrible — and this one isn't. Like, yeah, you have to layer it some, but unlike most, it actually shows up (and sticks around)!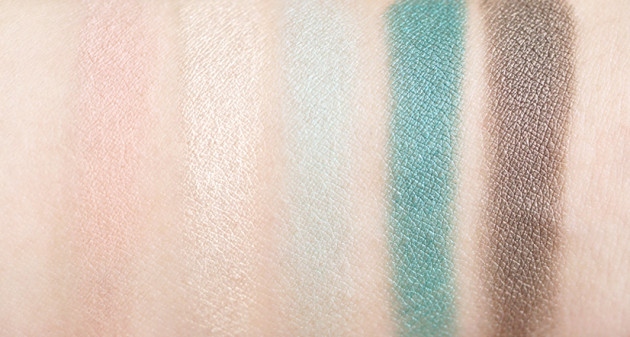 Lise Watier Palette Expression Eyeshadows swatched on lightly primed skin
And everything else
There weren't actually any bad pieces in this collection, but here are the ones that didn't work as well for me. The Lise Watier Eye Shine pencil in Expression ($20 CAD; new shade) is insanely smooth, shiny, and glowy, but it just wasn't exciting; the Expression Blush Trio ($38 CAD) looked super cool in the pan, but was a little too summery for my personal blush preferences.
The pigmentation of the blush trio is great, however, and it is HUGE! On me, it reads like a light pink with apricot undertones; it has shimmer, but it's very finely milled and translates into a nice sheen. (And actually, the more times I swatch that liner, the more I like it — I think it's more just that I don't wear pencil liners, because this one's actually quite nice.)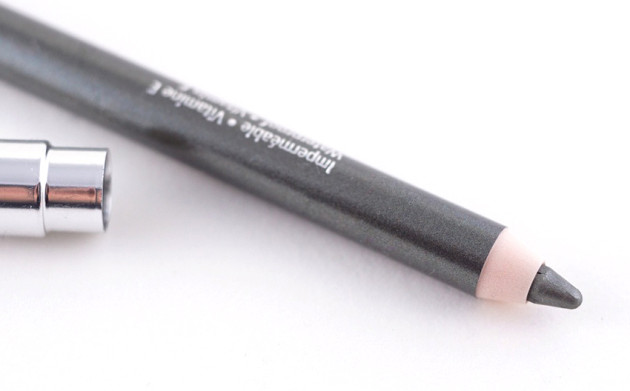 Lise Watier Eye Shine in Expression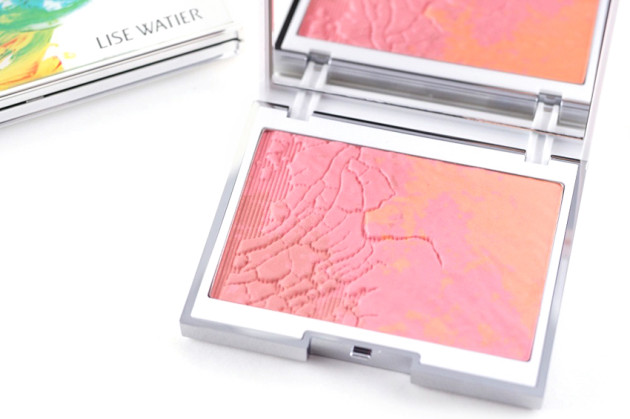 Lise Watier Blush Trio in Expression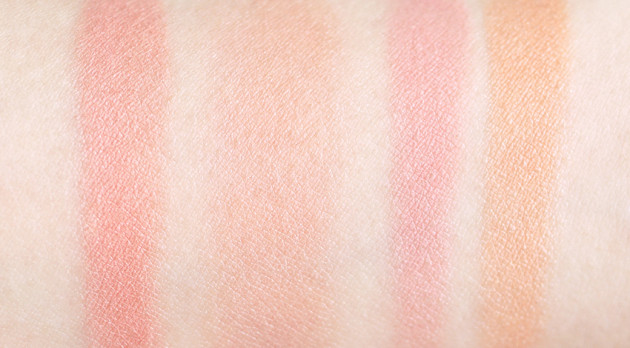 Lise Watier Expression Blush Trio swatched heavily/lightly; then pink only, then orange only
I didn't really care for the pastel orange Light Cap Nail Lacquer in Expression ($13.50 CAD; limited edition), but that's because oranges aren't my thing; if you do like the shade, keep in mind that I've always had great experiences with the Lise Watier nail polishes.
Finally, my only "skip" recommendation from this collection is the Rouge Gourmand Velours in Expression ($22 CAD; new shade). It's a sparkly, metallic-matte red that's killer even on cool/yellow skintones, but I just didn't like the formula — like most mattes, it's slippery-smooth and kind of drying. I say give it a go if you're obsessed with trying new lip finishes, but there are better products out there if you're just looking for a red!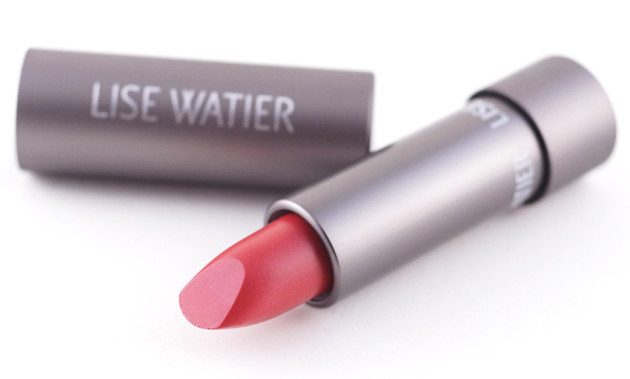 Lise Watier Gourmand Velours Lipstick in Expression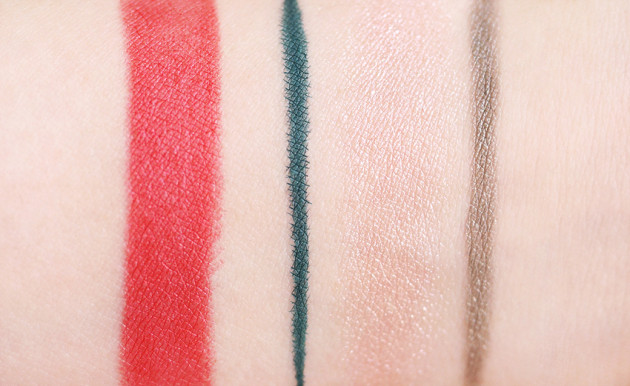 Swatched L-R: Lise Watier Gourmand Velours in Expression, Eyeliner HD in Vert, Ombre Soufflé Suprême in Fairy Pink, and Eye Shine in Expression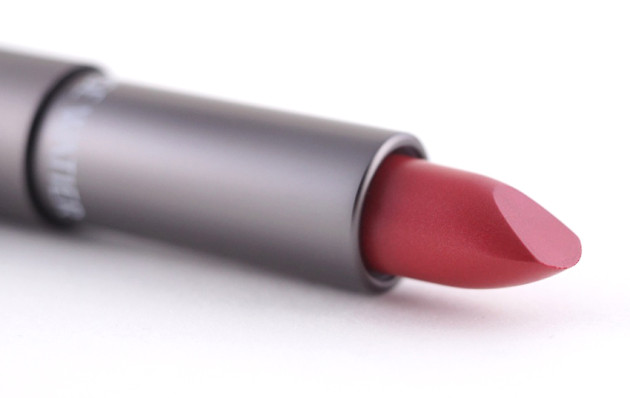 Lise Watier Gourmand Velours Lipstick in Expression