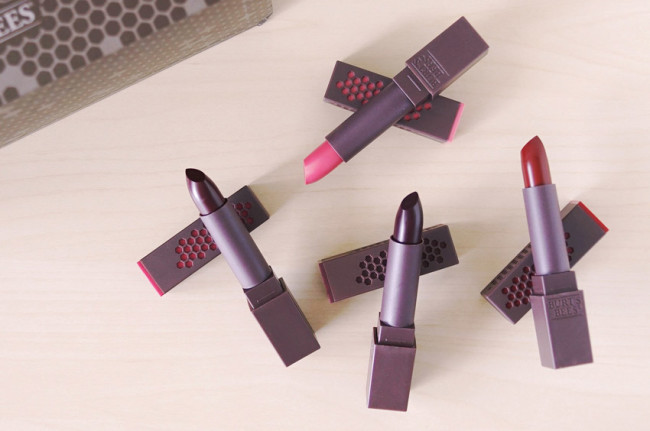 The product: Burt's Bees Lipstick in 513 Doused Rose, 524 Wine Wave, 522 Crimson Coast, and 533 Orchid Ocean 
The new Burt's Bees Lipsticks are available in 18 shades, and the shade range is surprisingly good for a drugstore range. There aren't any wild colours, but the range contains a good mix of non-zombie nudes, punchy pinks/oranges/reds, and a few really satisfying berries.
(Non-zombie nudes: the only kind of nudes you ever want to see, for either interpretation of the word "nude." Unless that's your thing.) (IT IS NOT MY THING. I AM WEAK OF SPIRIT AND EASILY FRIGHTENED.)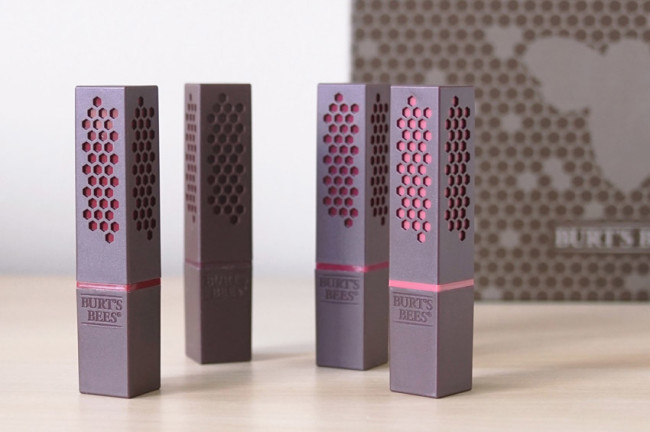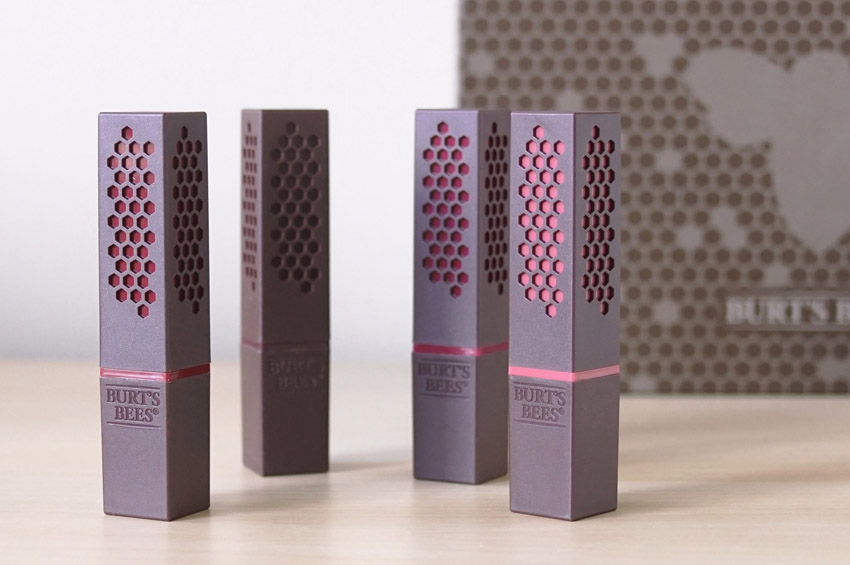 The Burt's Bees Lipstick formula & packaging review
I've heard some complaints about this packaging (it's awkwardly long, and has a tendency to crush the lipstick tips), but I really like it. It's easy to pick these lipsticks out of the bunch, and they're made from 100% recyclable #5 plastic (60% post-consumer).
Plus, look at those 'lil honeycombs! They're so cute!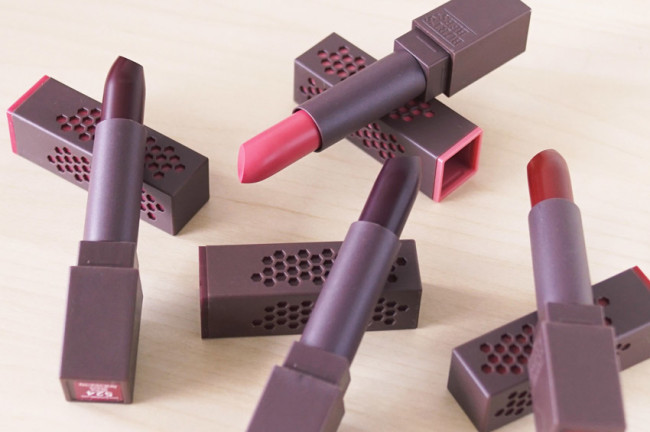 I find the new Burt's lipstick formula to be very hydrating for a lipstick, but too slippery overall. The colour slides everywhere on me, and fades fast. I end up with a noticeable ring of colour and gunky outer corners within the hour.
I had high hopes for this formula, because it's 100% natural and really affordable, but no matter what I did, I just couldn't seem to make them work for me.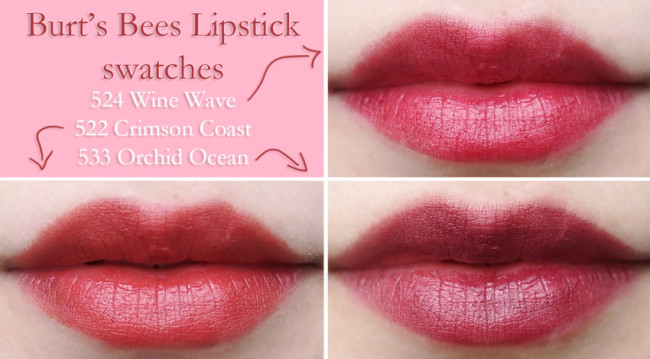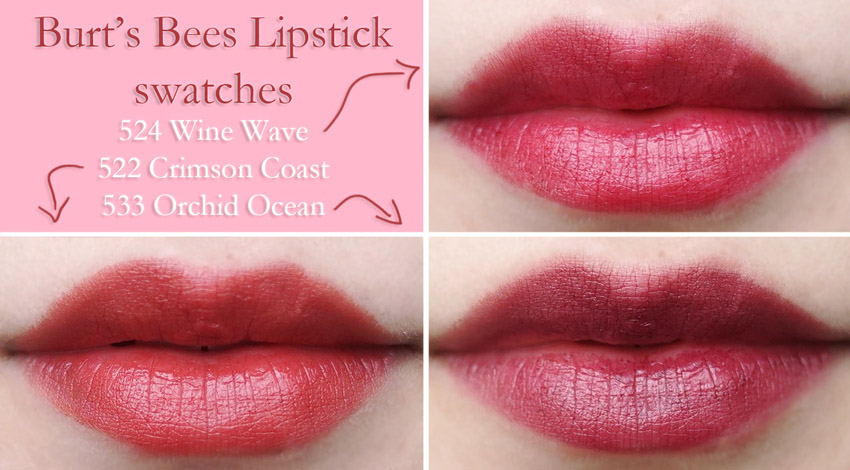 Burt's Bees Lipstick swatches (one coat, indirect sunlight)
Burt's Bees Lipstick "513 Doused Rose" swatches
513 Doused Rose is the lightest of the Burt's Bees Lipsticks that I was sent to try, and it's the least glossy of the bunch. It's a medium-pink with cool yellow undertones and (like the rest of the range) no shimmer. ??????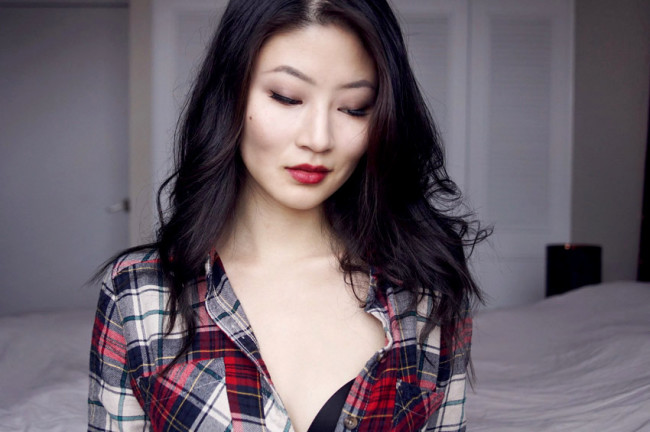 Burt's Bees Lipstick in 524 Wine Wave – swatch, review
Burt's Bees Lipstick "524 Wine Wave" swatches
If you want a punchy berry, then 524 Wine Wave is the shade for you. It's glossy and really well-pigmented, and looks like what would happen if you crossed a berry lipstick with a fuchsia one.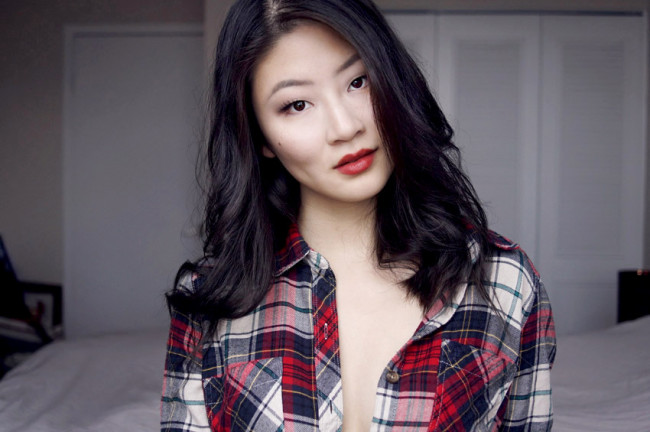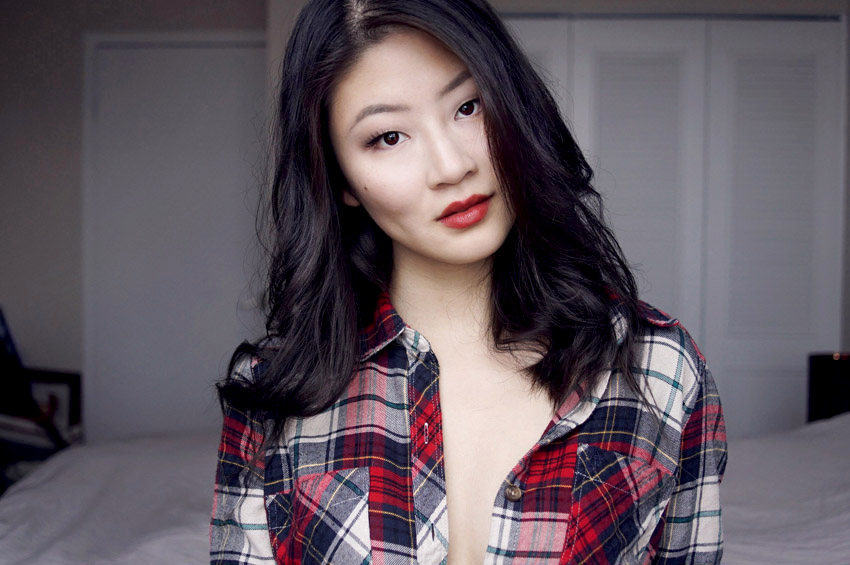 Burt's Bees Lipstick in 522 Crimson Coast swatches, review
Burt's Bees Lipstick "522 Crimson Coast" swatches
The '90s revival has brought back a lot of brick reds and orange-browns, and 522 Crimson Coast is one of them. It's a subdued orange-red, so it's not too orange, but it's definitely retro. If you're just dipping your toe into the orange pool (which is hopefully entirely metaphorical), this kind of orange is a great starting point.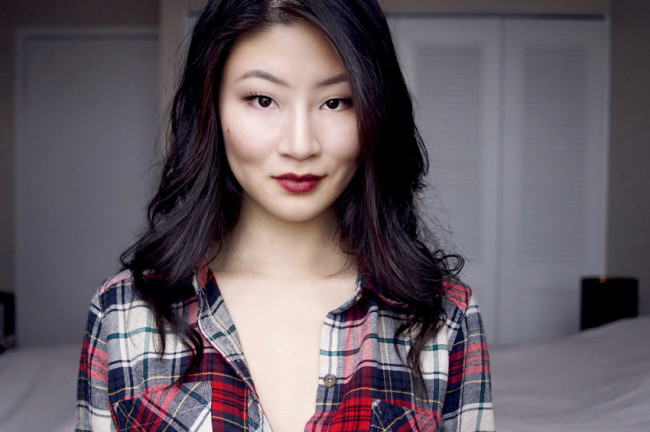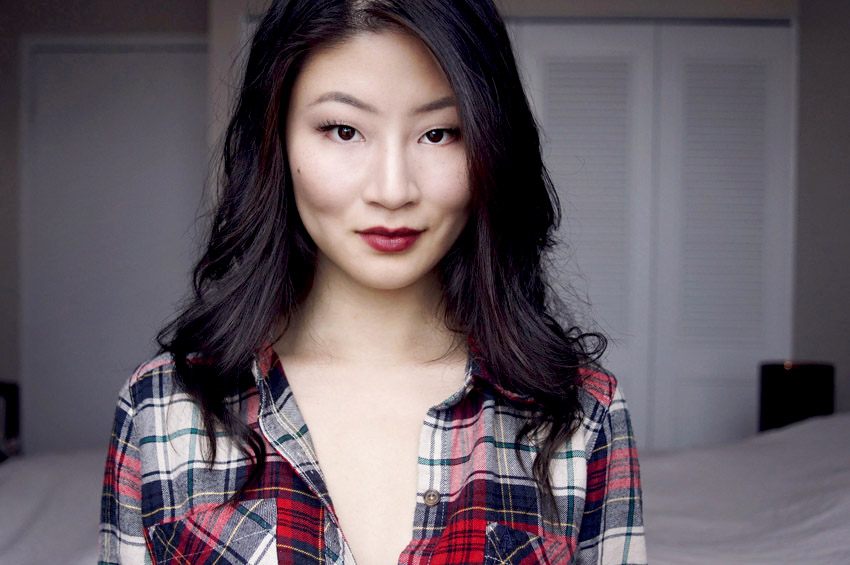 Burt's Bees Lipstick in 533 Orchid Ocean – swatch, review
Burt's Bees Lipstick "533 Orchid Ocean" swatches
???????? Despite the unreliability of these lipsticks, I've worn 522 Orchid Ocean out and about a number of times.
I know I "shouldn't" wear a lipstick that I know is going to fade awkwardly almost immediately, but I can't help myself. The dark berry of this shade is just so wearable! Thanks perhaps to its medium opacity, Orchid Ocean manages to be dark and moody while still looking totally low-maintenance.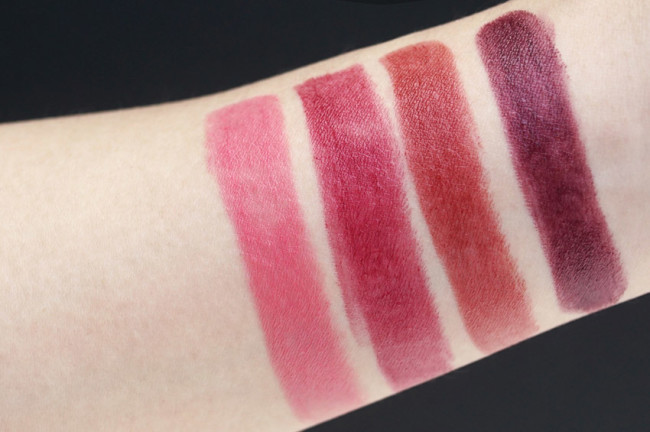 Burt's Bees Lipstick swatches – 513 Doused Rose, 524 Wine Wave, 522 Crimson Coast, and 533 Orchid Ocean 
The verdict on Burt's Bees Lipsticks?
I love Burt's Bees, and I feel really badly reviewing this product negatively when I just gave the Burt's Bees Tinted Lip Oil a "skip." But while these are nicely hydrating… I just don't like them.
These lipsticks are very well-reviewed on the Burt's Bees site, so my feelings on them may well be out of the norm. No matter the shade, they apply really patchily on me, and need to be touched up hourly. My aunt has one of these as well (one of the darker shades), and it wears similarly on her.
I can see these lipsticks working better in a shade that's close to your natural lip colour, but otherwise, I say skip them.
Availability: $8.99 USD/$9.99 CAD at Burt's Bees, Ulta, and most drugstores and mass market retailers across Canada and the US.