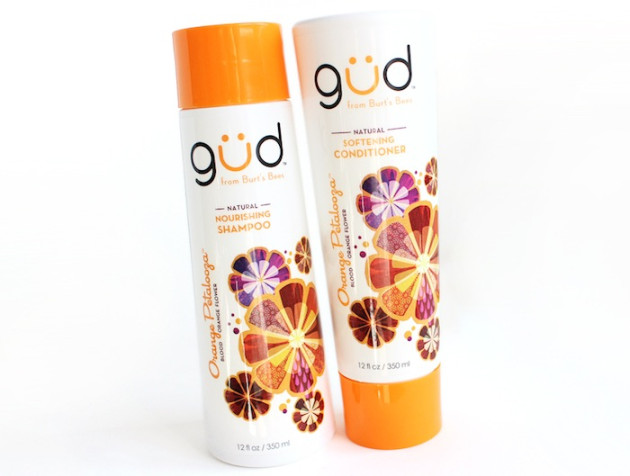 It's not often that I review things as soon as I try them, but this shampoo/conditioner duo from güd (a natural haircare/skincare range by Burt's Bees) is an exception to the rule. My hair is still shower-fresh as I write this, and I'm altogether smitten with my güd experience so far.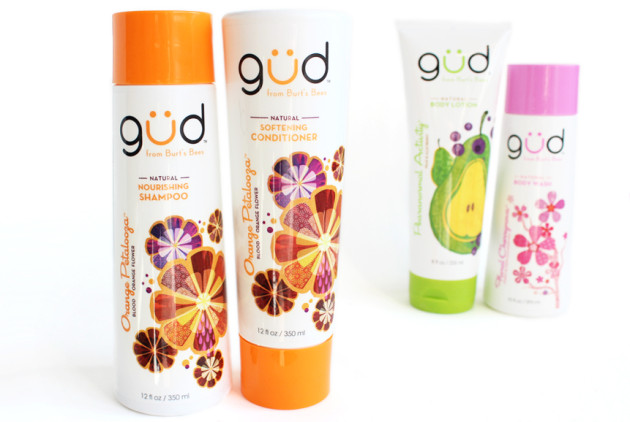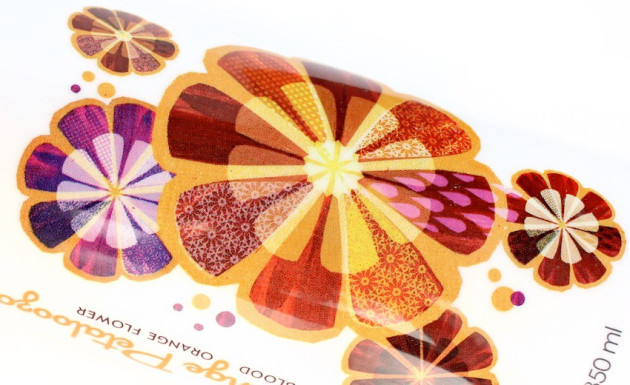 The Orange Petalooza Natural Nourishing Shampoo
I gave these products a bit of a "blind" test, running them through their paces before reading what they were (and what they were supposed to do). The clear, thin Orange Petalooza shampoo lathers really, really nicely–much more easily than my usual all-natural shampoo–and leaves my scalp feeling clean, but not tight. 
The scent is another really lovely surprise: as it lathers, it smells less and less like what you'd expect from a mass-market product. It's described as blood orange and hyacinth, and completely nails it in the execution. It's no Serge Lutens Fleurs d'Oranger, but I like to think of this güd scent as Serge's $7 rendition.
The ingredients: (SLS, petroleum, phtalate, paraben, and silicone-free. Not tested on animals.)
Ingredients: Water, Sodium Coco-Sulfate, Sodium Bis-Hydroxyethylglycinate Coco-Glucosides Crosspolymer, Rice Extract, Fragrance, Sodium Cocoyl Hydrolyzed Soy Protein, Glycerin, Betaine, Hibiscus Sabdariffa Flower, Peppermint Leaf Extract, Salvia Sage Leaf Extract, Thyme Leaf Extract, Nettle Leaf Extract, Origanum Vulgare Leaf Oil, Thyme Oil, Sodium Lauroyl Lactylate, Guar Hydroxypropyltrimonium Chloride, Lauryl Lactyl Lactate, Polyglyceryl-4 Caprate, Sodium Chloride, Disodium Cocoyl Glutamate, Potassium Sorbate, Lactic Acid, Xanthan Gum, Sodium Polyaspartate, Sodium Cocoyl Glutamate, Hydrolyzed Jojoba Protein, Arginine, Leuconostoc Ferment Filtrate, Ascorbic Acid, Citric Acid, Alcohol Denat.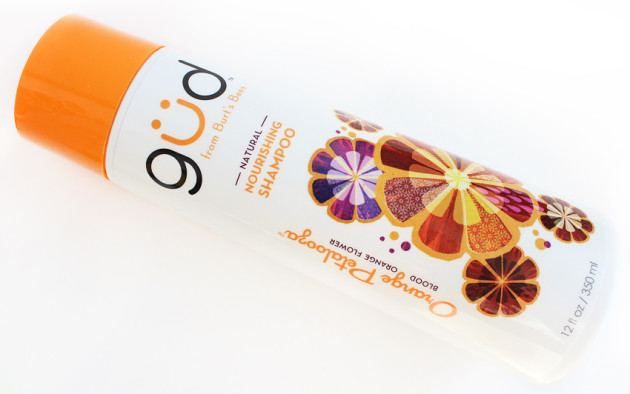 The Orange Petalooza Natural Softening Conditioner
güd's Orange Petalooza Natural Softening Conditioner is, like its shampoo counterpart, a little on the thin side — but this is by no means a bad thing. Despite not feeling as thick or slippery as I'm used to, this conditioner left my hair feeling soft, hydrated, and full. 
The Natural Nourishing Conditioner smells a bit different than the shampoo, with more of a "true" bitter orange scent. It's lighter on the florals, but there's something in its base notes that I can't quite put my finger on — it smells a little darker, a little deeper. I don't think I'd be as fond of this scent in a body lotion or even shower gel, but for my hair, it's really lovely.
Again, like its other half, this conditioner is silicone-free.
Ingredients: Water, Cetearyl Alcohol, Fragrance, Ceteareth-20, Glycerin, Phenoxyethanol, Sunflower Seed Oil, Hibiscus Sabdariffa Flower, Peppermint Leaf Extract, Sage Leaf Extract, Thyme Leaf Extract, Nettle Leaf Extract, Glycerin, Behentrimonium Methosulfate, Stearalkonium Chloride, Potassium Sorbate, Citric Acid, Alcohol Denat.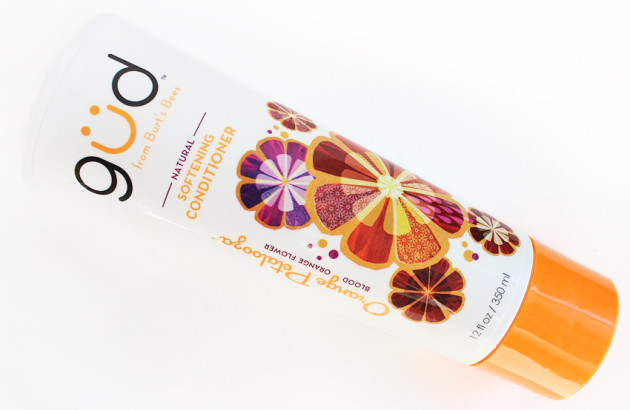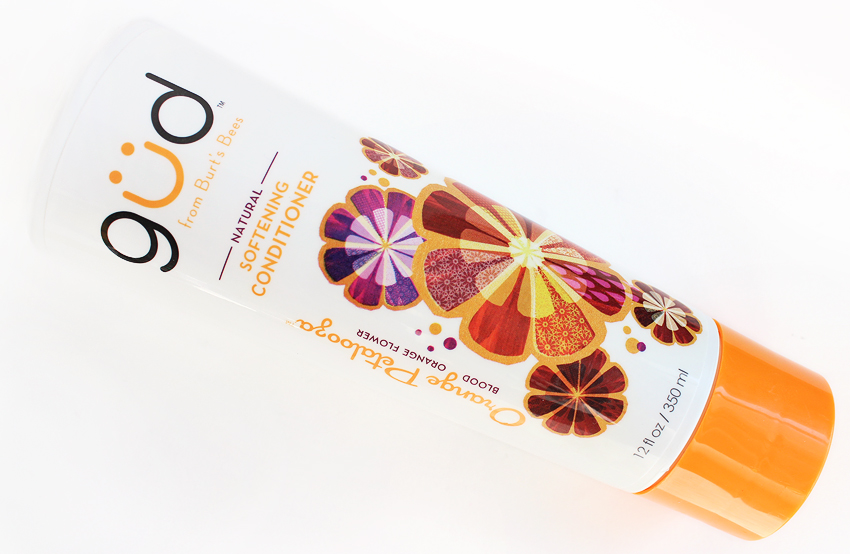 The verdict?
The güd from Burt's Bees Orange Petalooza shampoo and conditioner duo is a clear winner in my books. It's hydrating and softening, without a hint of SLS or silicone — an impressive feat, as I'm sure my fellow 'cone-free lads and ladies will recognize!
The Orange Petalooza scent is a unique blend of bitter orange and florals, and while it's far from high-end perfumery, it's a really lovely drugstore find.
Availability: $6.99 USD/$8.29 CAD at Walgreens, Target, Drugstore.com, and Well.ca.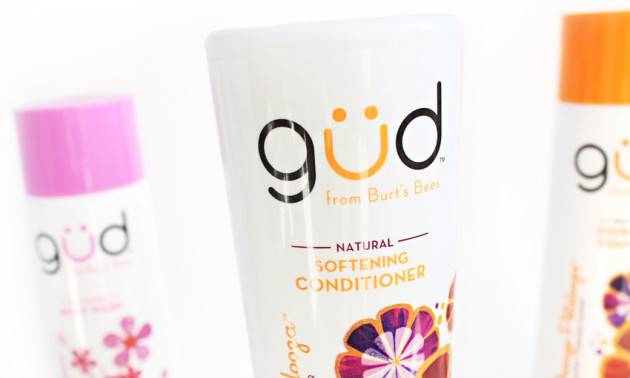 :)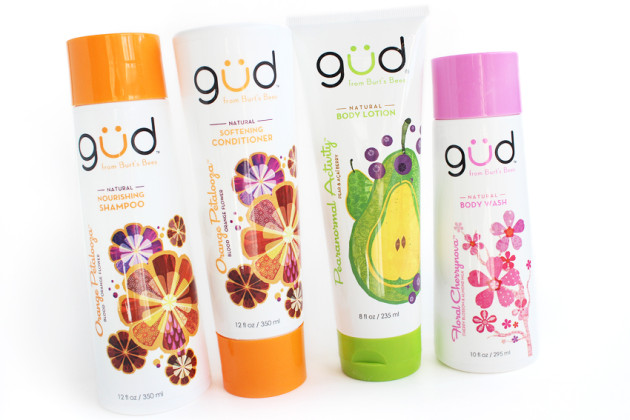 güd from Burt's Bees: Orange Petalooza shampoo and conditioner, Pearanormal Activity Body Lotion, and Floral Cherrynova Body Wash