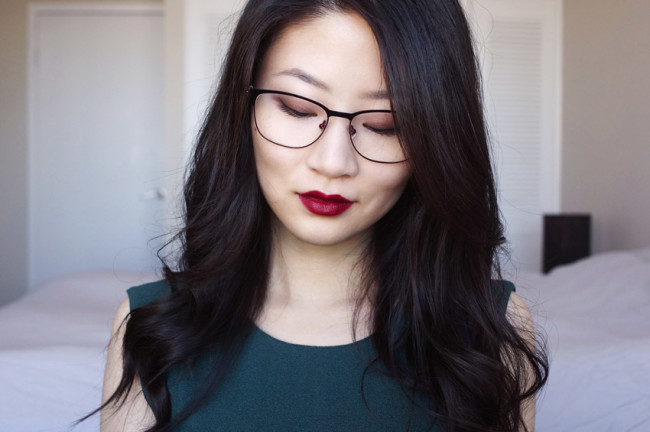 Valentine's Day is over. That doesn't mean that red lips are, too.
In fact, now is a better time than any to wear a bold red lip out on the town–they always make such a mess when you're kissing somebody, and once Valentine's Day has passed, that's not really a worry anymore. Like, sure, there'll be kissing, but is it going to happen in such exorbitant amounts?
I really hope not. I need time to wear bold lip colours.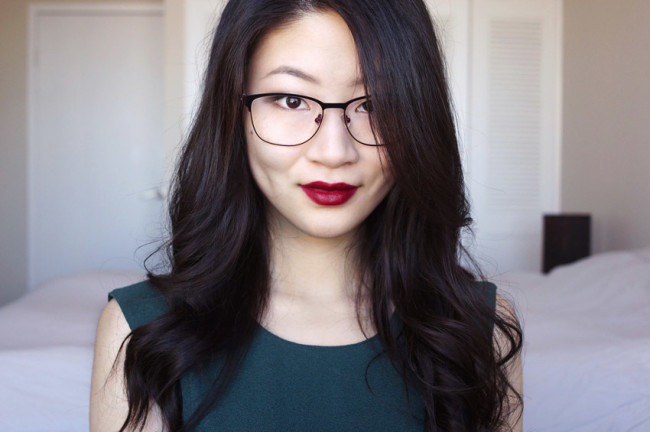 This look is a really simple one, but I loved wearing it around. It gave me a great excuse to test the new Make Up For Ever Artist Acrylip Lipsticks ($24 USD/$29 CAD) (review upcoming; this one is 501 Eggplant), as well as some of the Annabelle spring 2017 eyeshadow launches.
I feel like Eggplant steals the show for this look, but I actually enjoyed working with the Annabelle Eye & Brow Palette and Chrome Eyeshadow the most. The eye palette was well-pigmented and easy to blend, and the Rose Gold Chrome Eyeshadow provided the perfect pop of metallic shimmer.
With an eye primer, the two lasted for more than 12 hours with no creasing or fading at all.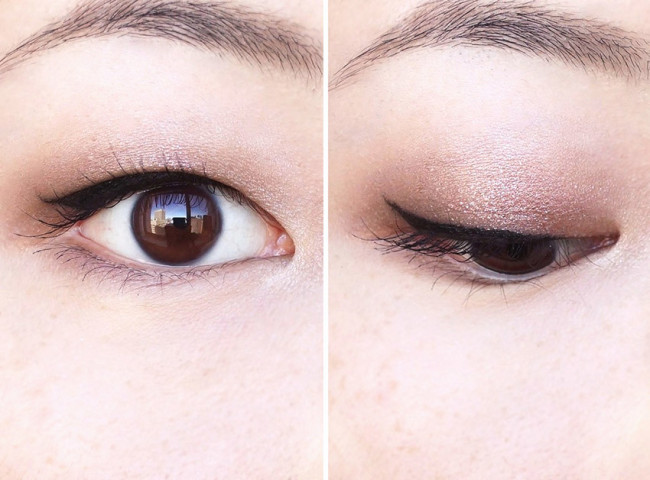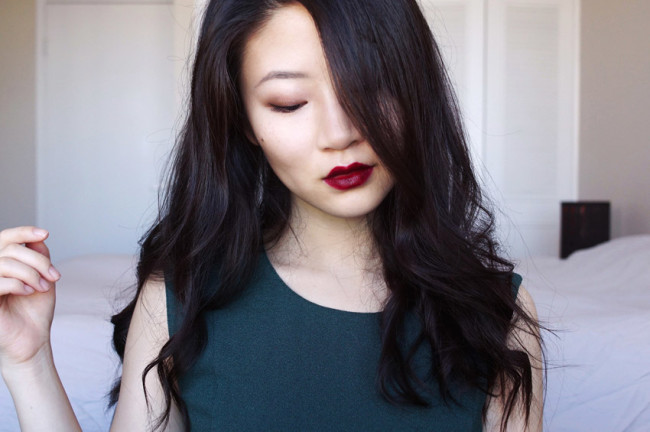 As much as I loved wearing this look around, though, I'm starting to miss wearing coloured eyeshadow. It's been ages since I've done anything but a neutral lid and a red lip, and I wanna mix things up again!
What are you guys loving on the eyes? I see a lot of lip & highlighter love on the internet, but I feel like eyeshadow love has gone slightly off-trend. It's all warm hues and peachy shimmers; crisp liner and big lashes. Where'd the colourful eyeshadow quads go?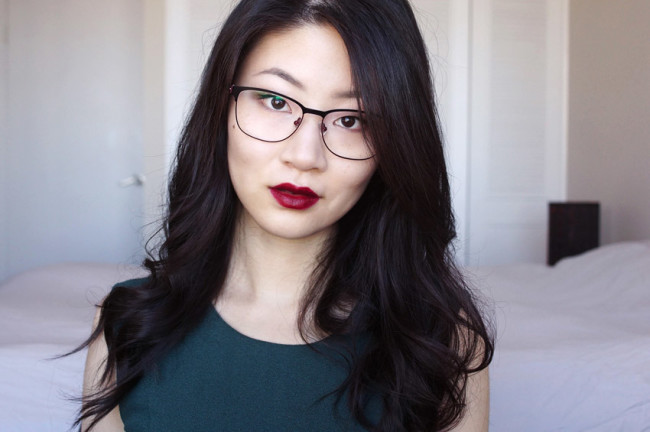 Shop the look
BASE
Kevin Aucoin Sensual Skin Enhancer in SX02 ($48 USD/$58 CAD)
Neutrogena Deep Moisture Night Cream ($19.99 USD) *silicone free!
Fitglow Beauty Bliss Oil ($74 CAD)
Rodial Instaglam Compact Deluxe Illuminating Powder ($75 CAD)
EYES
Wet n Wild Fergie Take on the Day Eyeshadow Primer (same formula)
Annabelle Eye & Brow Palette ($12.95 CAD)
Annabelle Chrome Eyeshadow in Rose Gold ($8.95 CAD)
Annabelle Smudgepaint Gel Eyeliner (discontinued; similar drugstore/department store)
Clinique Lash Power Full-to-Flutter Mascara ($21 USD/$28 CAD)
LIPS
Make Up For Ever Artist Acrylip Lipstick in 501 Eggplant ($24 USD/$29 CAD)
GLASSES
Firmoo #VG9915 ($25 USD)