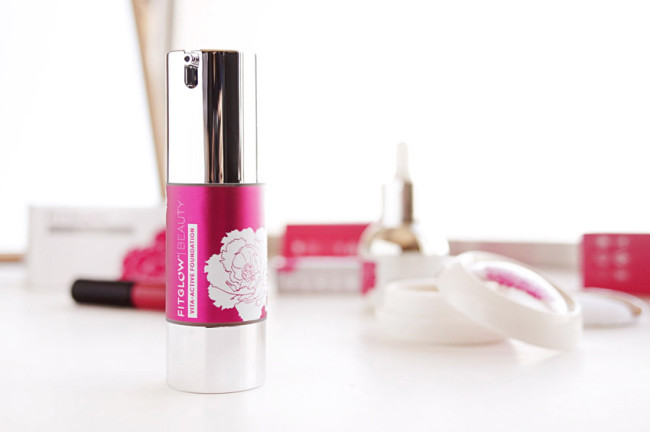 The products: Fitglow Beauty Vita-Active Foundation in VF1, Vita-Set Powder, Good Gloss in Cherry, and Bliss Oil
What happens when a Canadian fitness fanatic with rosacea decides to design an entire range of organic, cruelty-free products? Well… Fitglow Beauty happens, that's what.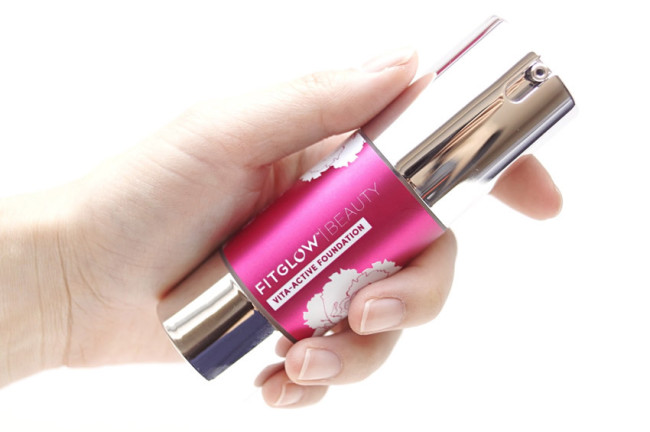 How pretty is the Fitglow Vita-Active foundation packaging?
Fitglow Beauty Vita-Active Foundation ($59 USD) and Vita-Set Powder ($69 USD)
To start us off, here's one product that I had high hopes for that totally delivered. The Fitglow Beauty Vita-Active Foundation ($59 USD) is, in a word, excellent. It reminds me a lot of my Make Up For Ever Water Blend foundation (VF1 is very close in shade to Make Up For Ever's Y225), with its light coverage and comfortable finish. The results aren't quite as seamless–Vita-Blend is more of a thin fluid and less of a wet gel–but I'd still be very comfortable recommending Vita-Active as a cruelty-free alternative to Water Blend. 
VF1 is just slightly too dark and yellow for me, but it blends into the skin so seamlessly that it still looks natural. I've been wearing it almost daily since it arrived, and for a 95% organic formula, it's extremely impressive. Heck, it's so good that even if it was full of chemicals, I'd still be a fan.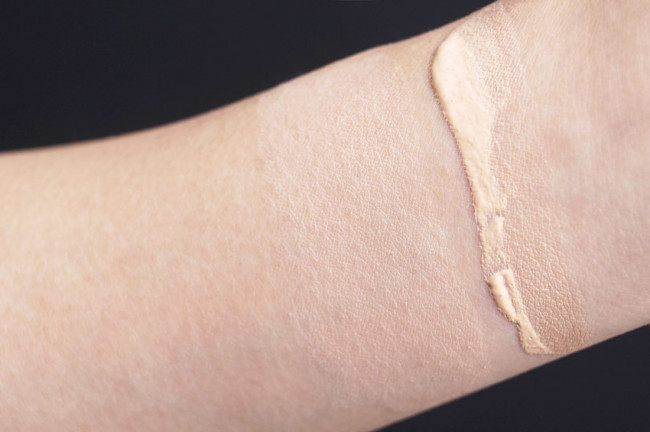 Fitglow Beauty Vita-Active Foundation in VF1 swatch: blended, unblended (indirect sunlight)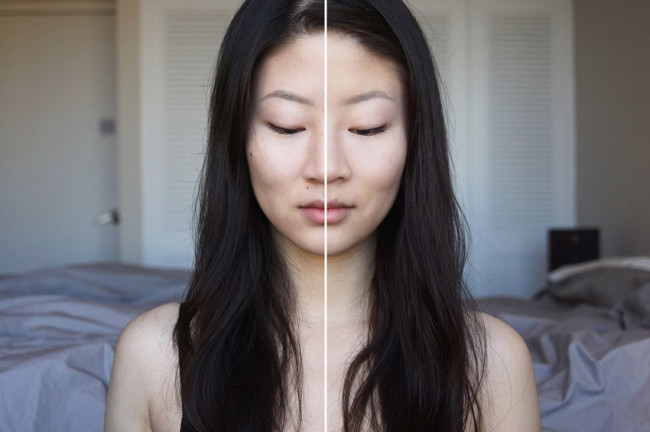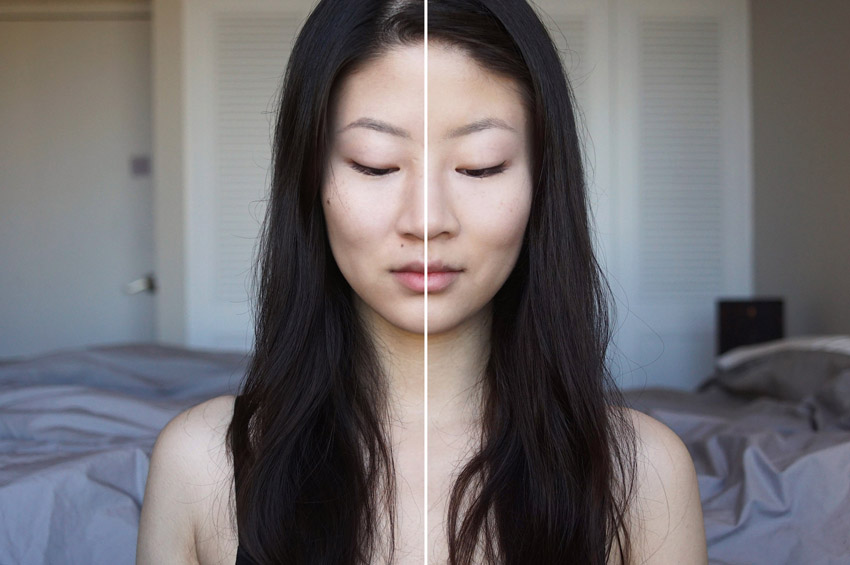 Fitglow Beauty Vita-Active Foundation review / Vita-Set Powder added on right
I do, however, take a bit of an issue with the brand's matching Vita-Set Powder ($69 USD). It's the only Fitglow Beauty product that I haven't liked so far, and honestly, it makes me far more agitated than it should.
It's a good product, but it's not a great one. I found the Vita-Set Powder to be very yellow and pigmented, and it visibly muddies up my fair complexion. You can see it in the before and after photos here; it makes my skin look darker and more yellow than the foundation alone.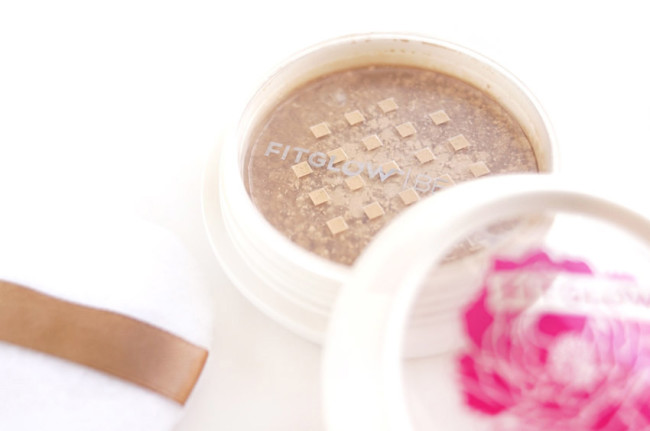 But while we're at it (I'm so sorry, Fitglow!), can we talk about that price tag??? I mean, it's awesome that the Vita-Set formula touts glacial marine clay and niacinamide (my fave cosmetic ingredient), but that pricing is way out of line. This powder is TINY, and it's not as finely-milled as it could be. This powder is gritty to the touch, and you can really feel the difference when you're applying it.
With a few tweaks (less pigment, more finely-milled ingredients, and an adjusted price tag), I think the Vita-Set Powder could be pretty great.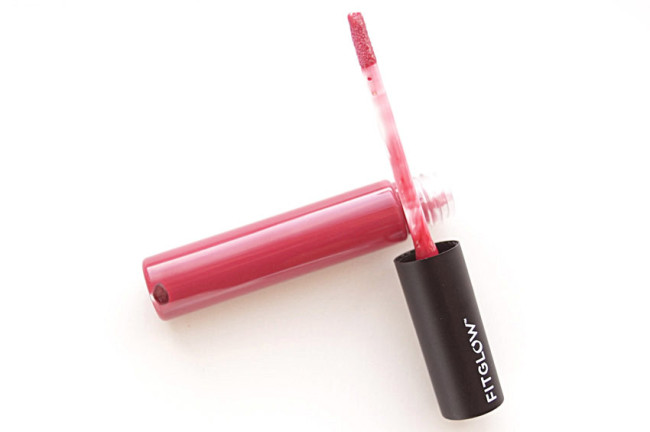 Fitglow Beauty Good Gloss in Cherry ($26 USD)
The Fitglow Beauty Good Gloss in Cherry ($26 USD) feels like a bit of a throwback to natural gloss formulas of days gone by. It's extremely sheer, smooth, and shimmer-free, with a hydrating formula and zero tackiness.
My lips have been really dry this winter, so I've been enjoying my Good Gloss. Its ingredient list is really refreshing (considering how much lipstick I undoubtedly eat in the course of the week), and I love that it adds moisture to the lips with jojoba oil, coconut oil, and shea butter. When I put this on, my lips actually feel more moisturized than they were, which is awesome.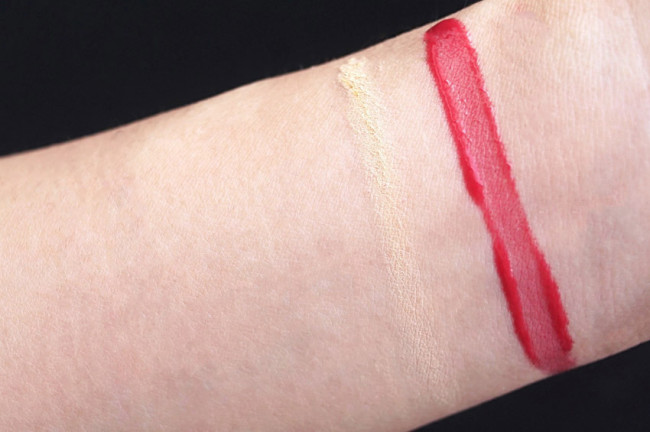 Fitglow Beauty Vita-Set Powder swatch (blended, then heavily), Fitglow Beauty Good Gloss in Cherry
Fitglow Beauty Bliss Oil ($74 USD)
I've saved the best for last, and folks… this is the best. The Fitglow Beauty Bliss Oil ($74 USD) is a beautiful, luxurious oil that's scented with locally-harvested lavender. I can't stand synthetic or highly-processed lavender fragrances, but this stuff is gorgeous.
Fitglow Beauty Bliss Oil review. Oh, and me – hiiii!
"Bliss" is the perfect name for this product, because my skin was a mess before I found it. Formulated with macadamia and avocado oils, Bliss Oil is the most nourishing oil I currently own. It leaves my skin feeling hydrated without feeling heavy, and it smells simply divine.
(Did you want me to say "simply blissful?" Because I can, but you'll have to ask very nicely for it.)
Fitglow's Bliss Oil pretty heavy-duty stuff, though, so I would recommend it primarily for those with ageing or dry skin. Check it out if you have skin struggles that are similar to my own – it's very glowy and perfect for someone with eczema.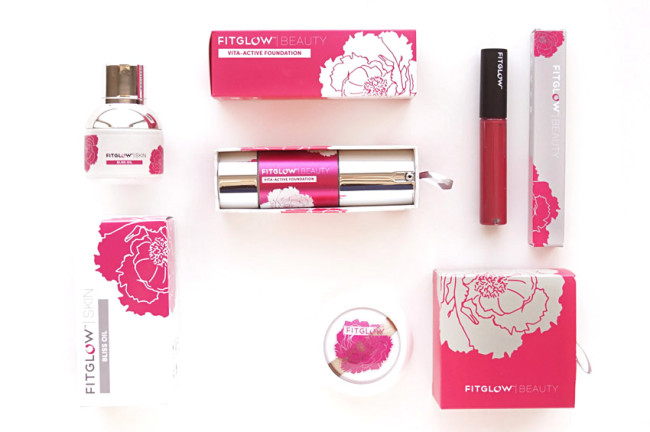 The verdict?
I love getting to check out small(er) Canadian beauty brands, and Fitglow is one that deserves all of the attention it's been getting. It's a cruelty-free brand that labels each product with easy to read symbols about each product's "free of" list, vegan status, and percent organic ingredients, and the packaging for the entire range is really lovely.
I would give the Fitglow Vita-Set Powder a pass, but I honestly loved the rest of these products. The oil and foundation are deserving of an almost cultish following, and I'm looking forward to seeing more from Fitglow in the coming year!
Availability: Fitglow Beauty products can be found online at Fitglow Beauty, Rodale's, and Ecodiva. All permanent products.