The product: MIYU Beauty Hydrate Mi Beauty Tea (Pairing No. 1)
Two years ago, I had the pleasure of reviewing MIYU's original essences and tea pairings for you guys. Today, I have the chance to re-review their recently repackaged Hydrate Mi Beauty Tea , and I could not be more excited to share my thoughts!
» MIYU Beauty is a Canadian company founded by cosmetic chemist and former blogger Connie Tai. Connie and her husband Peter just welcomed their second little one into the world in August (hi, baby Christian!)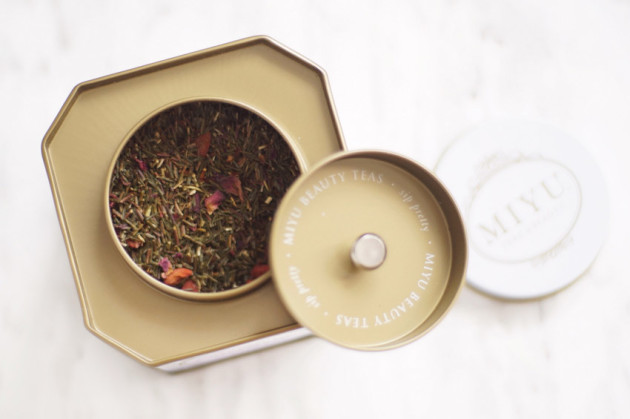 The new packaging: The new MIYU packaging features premium loose leaf tea in eco-friendly packaging, and you guys, I am in love. The tins are gorgeous and totally gift-worthy, and they seal up quite tightly to keep your tea fresh for as long as possible!
Even the new labels are more eco-friendly – they're printed on Forest Stewardship Certified paper.
The teas now come in refillable Deluxe Edition and Everyday Edition format, which feature tin canister and resealable foiled pouch packaging, respectively. MIYU is also now offering drawstring-style tea filters to pair with their loose leaf tea, which, again, somehow seem more luxe than the stuff you'd get at the grocery store. (They scrunch up nice and tightly!)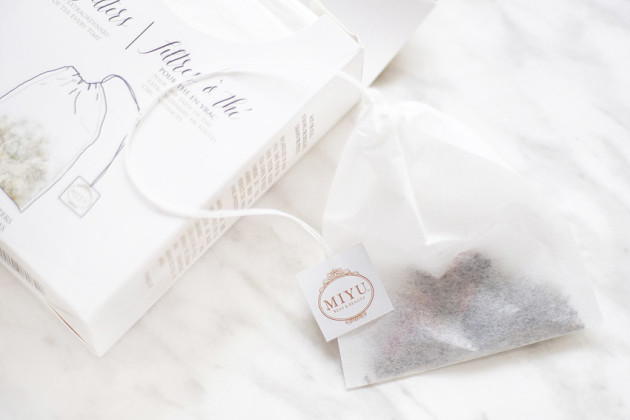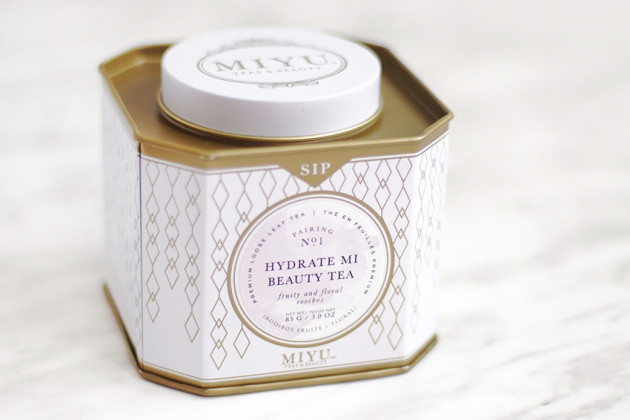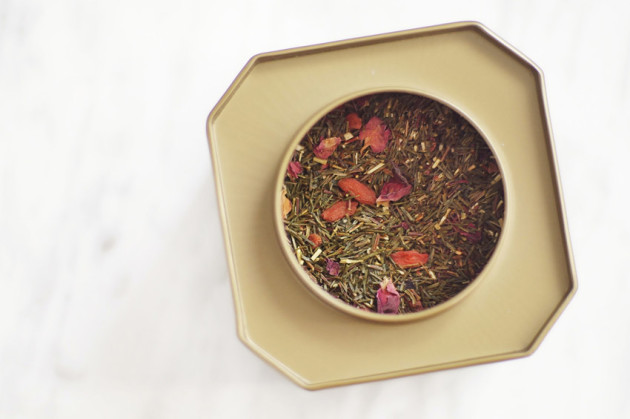 Hydrate Mi vs De-Stress Mi: MIYU's Hydrate Mi tea is now made without sugar pearls, and it features green rooibos with vitamin C-packed goji berries, rose petals, and notes of pear. I find the tea to be quite light and well-rounded, with floral and fruity notes.
The De-Stress Mi tea, now also free of sugar, blends peppermint tea, Chinese liquorice, and chamomile blossoms for an uplifting and anti-inflammatory blend.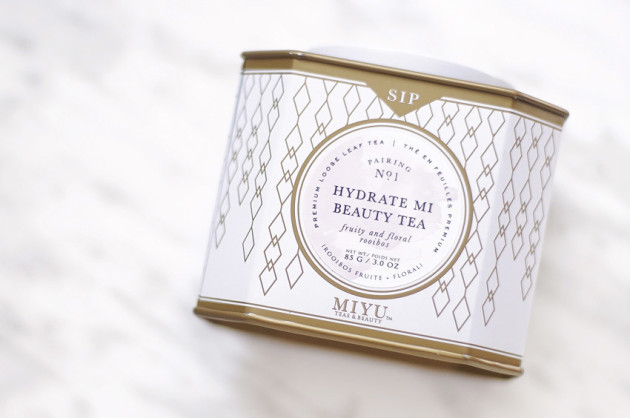 The verdict?
I've probably gone through a good four bottles of MIYU Beauty Essence since my original review, and I'm happy to start drinking the Hydrate Mi tea pairing again, too.
The MIYU teas really turn tea-drinking into an experience – you're not just sitting down with a grey David's Tea bag or an old box of Lipton's. Instead, the MIYU teas feel like they could have just fallen off of a shelf in a Parisian boutique, and they're feel-good teas all around: they're made to be good for you, your skin, and the environment.
Availability: $14 CAD-$25 USD at MIYU Beauty.