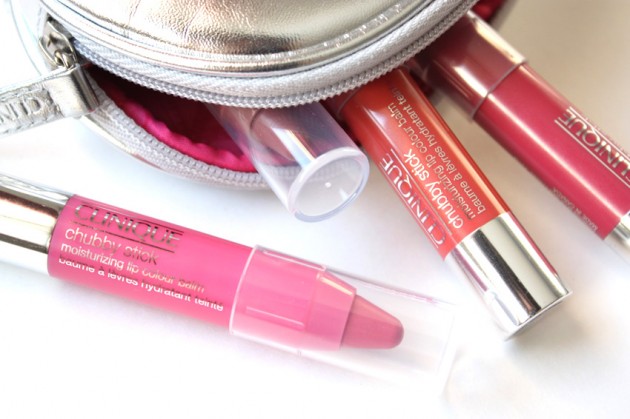 The product: Clinique Chubby Colour & Shine Set
It's no secret that I'm in love with Clinique's Chubby Stick Moisturizing Colour Lip Balm (their full name. Isn't it intimidating?) I've talked about them before – or, perhaps more accurately, I've talked about the them a lot already. We first reviewed Clinique's Chubby Sticks last December (when they were revamped and relaunched), went on to add the ingredients, and featured them in this year's Summery Summary.
It's been almost an entire year (!!!), and I think it's safe to say that I'm still in love with the Chubby Sticks. Which, for the record, is phenomenal – I fall in love with new products all the time, but it's so rare that one product will stay in the rotation for any more than a season. But I'm still crazy for these adorable, crayon-y balms, and I don't think it's a love that's going away anytime soon!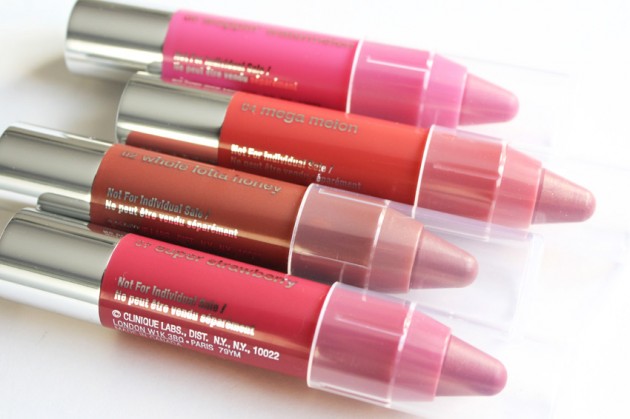 Thankfully, Clinique included my favourite shade in this set. I haven't tried them all, but I loved Super Strawberry when I first got it – enough so that I didn't feel the need to try the rest of them, I guess!
Even after swatching and wearing around the other three, Super Strawberry's still my fave. It's the perfect pop of colour; bright enough to really pick up my complexion, but sheer enough to still look really natural and low-key. It transitioned really well from winter into summer (and then back again), which is always the mark of a good MLBB shade!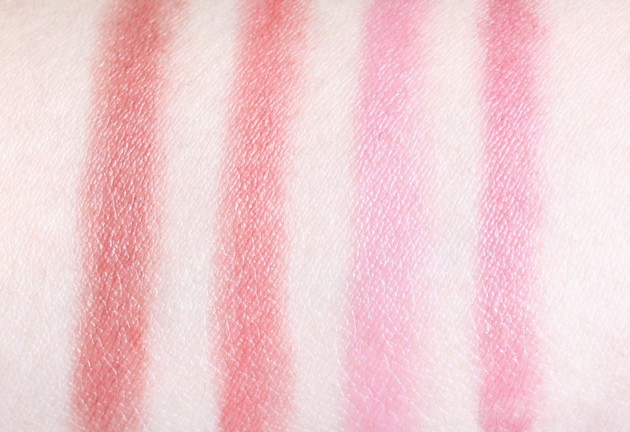 Swatched L-R: 02 Whole Lotta Honey, 04 Mega Melon, 06 Whoppin' Watermelon, 07 Super Strawberry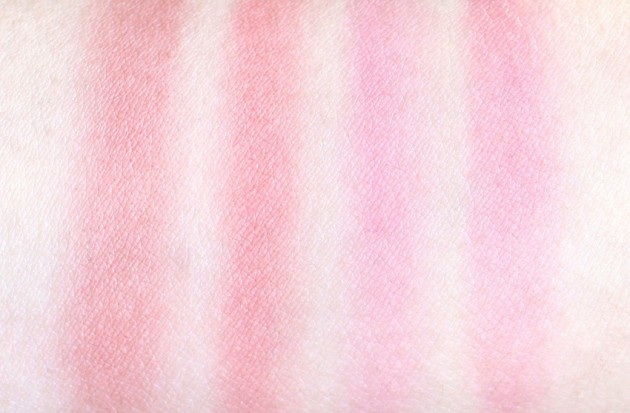 Blended out: Whole Lotta Honey, Mega Melon, Whoppin' Watermelon, Super Strawberry
The shades
Whoppin' Watermelon is a pretty, pastel pink, and surprisingly, it has enough pigment to tone down my natural lip colour a bit. Super Strawberry is my go-to natural lip shade; it's a really well-balanced medium berry-pink with just the right amounts of cool and warm. Mega Melon is a sheer melon-y shade with quite a bit more shimmer than the others. Whole Lotta Honey is a muted, medium brown with enough red undertones to keep from washing you out.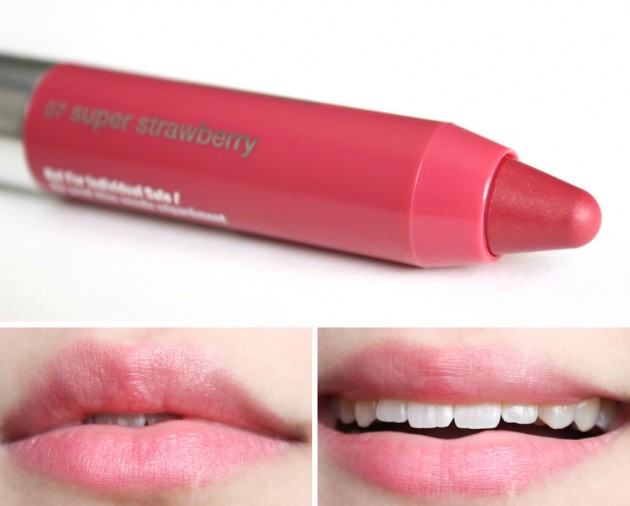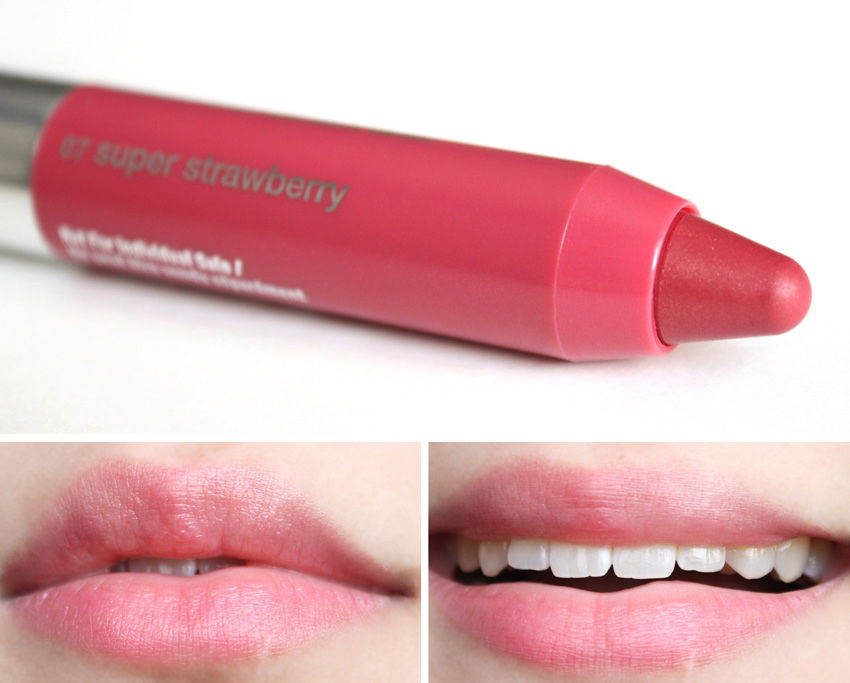 Clinique Super Strawberry Chubby Stick swatch
Swatches of the rest after the cut!
Is it giftable?
Absolutely! The Colour & Shine set retails for $38.50 CAD, and comes with four Chubby Sticks in a silver pouch. Because they're so sheer, it means that they're going to work on any (literally, any) skintone, which is always a nice thing to keep in mind when you're gift-giving. I love that they're paraben- and scent-free, too; I'm always in fear of being gifted a lovely lip product that I can't use because of a scent!
Of course, the perfect person to get this set for? That would be you. I'm convinced that every beauty junkie ought to try the Chubby line at least once, and, well, isn't this just the most perfect way to do it?
(The crayon-y pencils are even cuter in this gift set. Even cuter. They're the same width, but are about a centimeter shorter. Adorable!)
Availability: Canadians, this set is exclusive to Shopper's and Murale; Americans, I think you can get yours at Macy's; UK girls, keep an eye out at Harrod's, Selfidges, and Clinique – looks like they're all sold out online, though (sorry I didn't get to the set sooner!)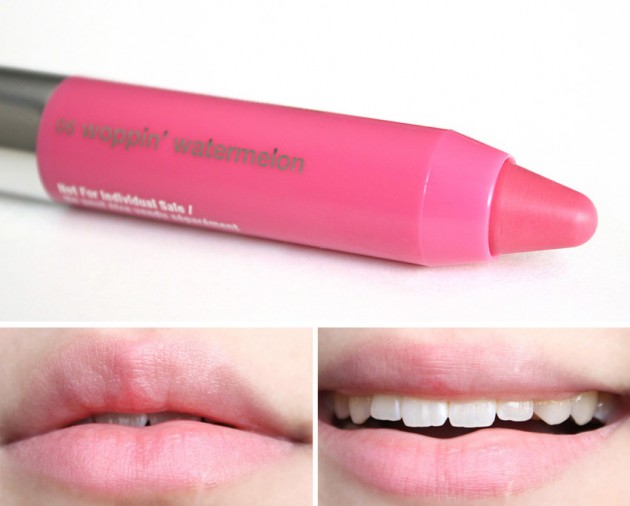 Clinique Whoppin' Watermelon Chubby Stick swatch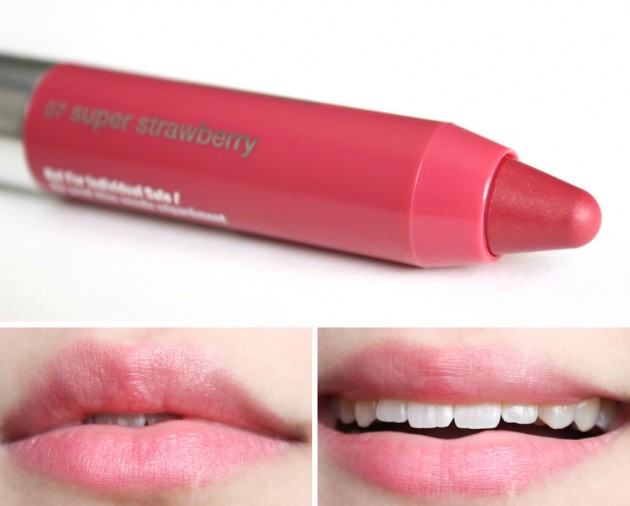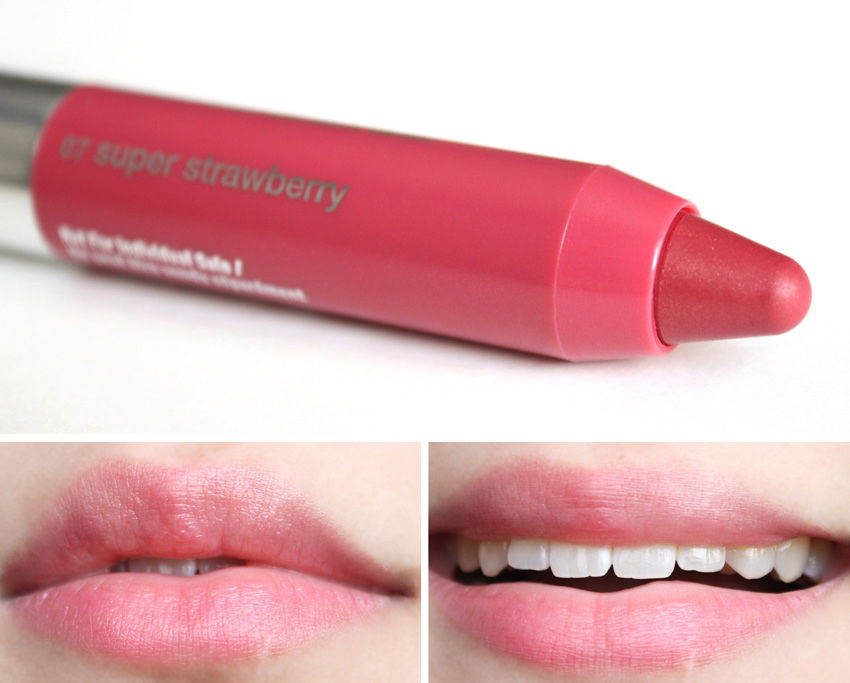 Clinique Super Strawberry Chubby Stick swatch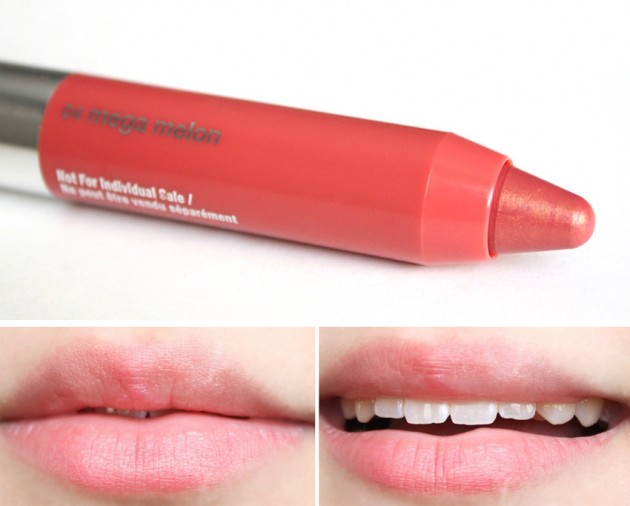 Clinique Mega Melon Chubby Stick swatch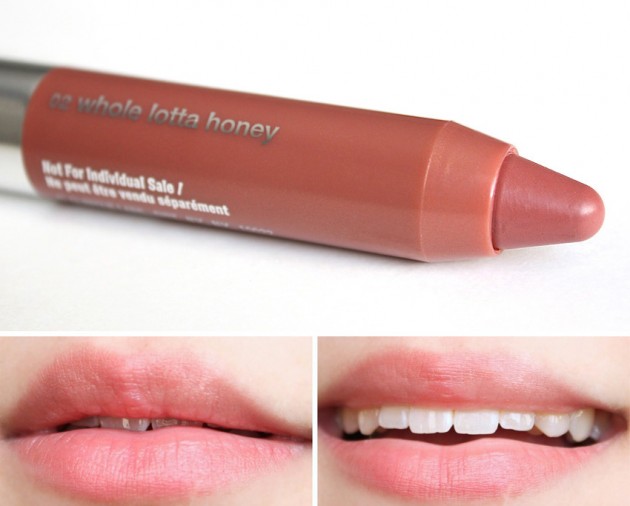 Clinique Whole Lotta Honey Chubby Stick swatch