Matte black base / Faux-glossy eye / Faux-glossy eye with gloss applied on top
Dear internet, I AM SORRY FOR BEING BORING. I'm going to start making it up to you today, though! :D
One lid look that I've always been a huge fan of is that "glossy" finish, but it's one that doesn't exactly wear well off the runways. No matter what kind of gloss you're using, the facts are the facts: oils and emollients on your lids will make your shadow crease, no matter how many primers you wear or how careful you are.
So, here's how to get my theNotice approved™ faux-glossy smokey eye. Come on – you know you want to.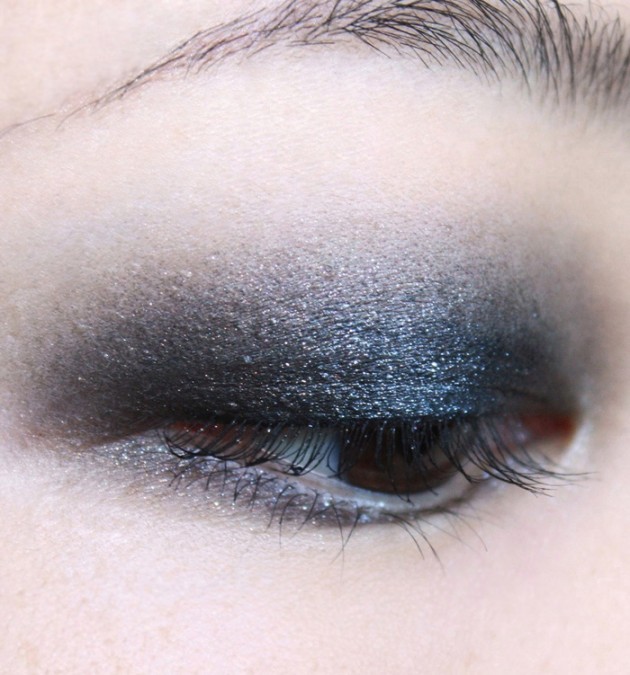 How to get the faux-gloss finish
1. To start off, create a run-of-the-mill matte smokey base. The darker the better (the darker your base is, the more the "gloss" will pop), but the important thing is to stick to matte or satin finishes!
2. Next, pat a light, super-shimmery eyeshadow right in the middle of your lid. You'll want to chose something with really noticeable shimmer – not so much large shimmer particles, but a lot of shimmer particles. (I used a Clarins quad, but Sephora's In the Light Moonshadow palette comes to mind as another great choice.)
3. To help pick up the eye look, add the same shimmery eyeshadow to the inner corner and lower lashline as well.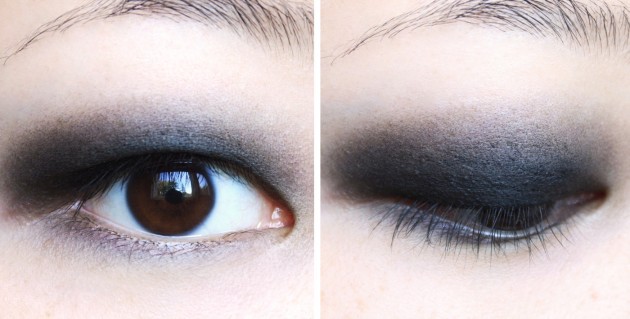 Start with a smooth, matte base…
4. Using a fluffy brush, lightly blend the edges of the middle-of-the-lid-shimmer. For a more cohesive look, you can add a minute amount of a darker shimmer (I used Mauvement) on top of the black base.
5. Clean the undereye with a cotton bud soaked in oil-free makeup remover, then pick up any glitter fallout with a piece of scotch tape. (Stick it to you hand a few times first, so you're not pulling at your skin too much!)
6. To keep the results from meandering away from "grunge" and straight into "messy," finish with concealer and powder as needed.
The finished look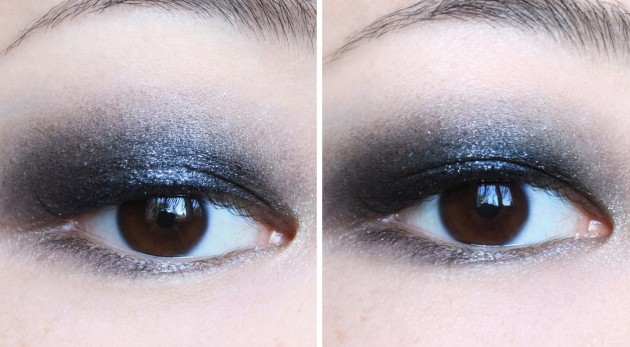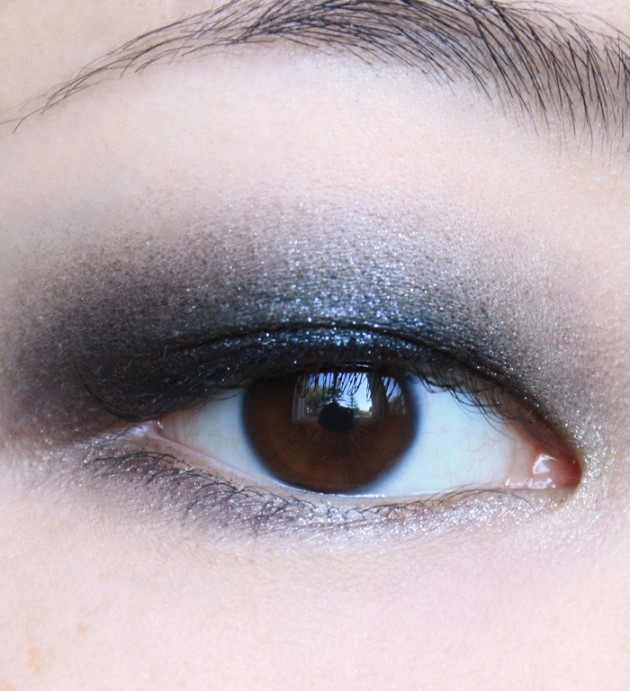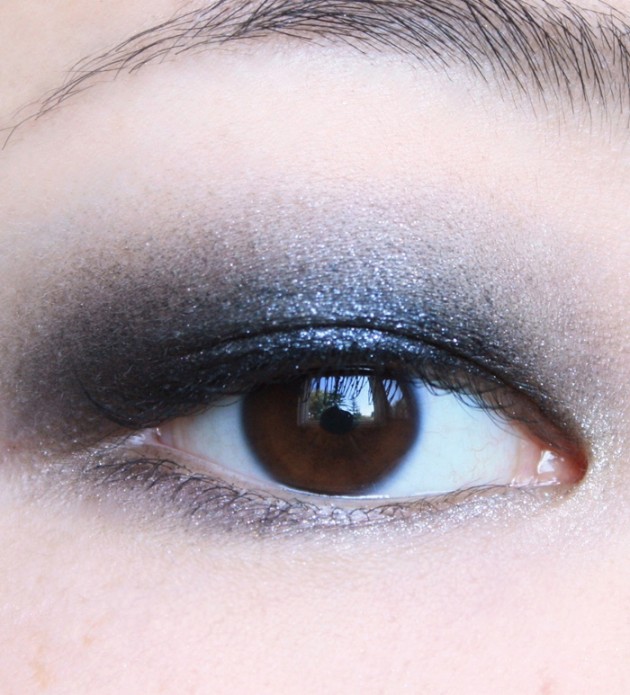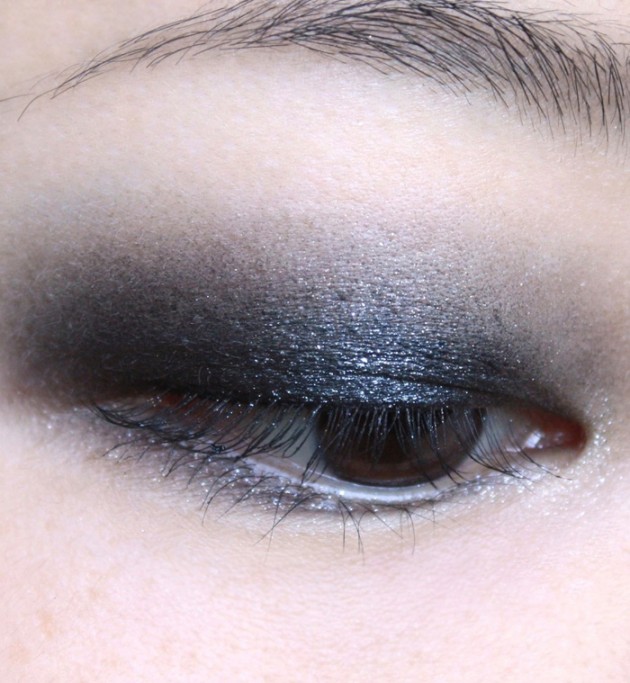 Products used