The product: Marcelle Face Powder (loose)
I've been trying to be better at reviewing my go-to products, recently, because I feel like they're a bit neglected. I mean, they're all amazing products, but they're just so simple that it's altogether too easy to forget about them!
Marcelle's gorgeous face powder comes in two shades and just one size. The lighter shade (Translucent) has a more yellow base, and the darker (Translucent Medium) has a more pink one. I typically opt for the former, of course, but both are sheer enough that either would likely suit fair to dark (N5 to N40) skintones.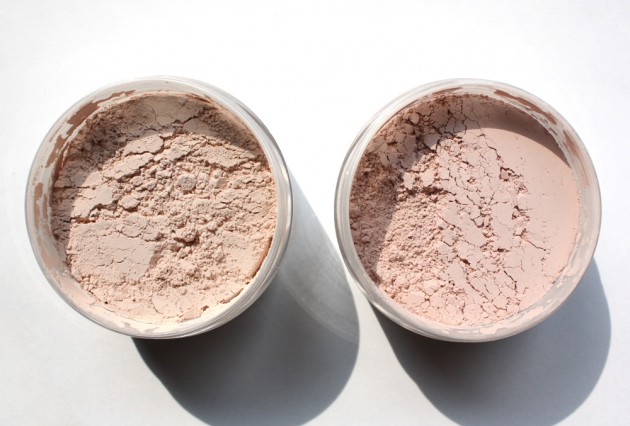 Marcelle Face Powder in Translucent, Translucent Medium; sifters removed.
What it does:
Blends in to complete translucency, disappearing (seriously, disappearing) on your face
Gives a just-matte-enough finish, keeping oil at bay well until lunchtime
Leaves a satiny smooth "skin" feel (which I love, of course)
What it doesn't do:
Add coverage
Flash white in photographs
Mattify you to the point of Chalky Death Mask (not to be confused with its cousin, Glittery Death Mask)
Catch on dry bits and dry out your skin over time (ahem, silica powder)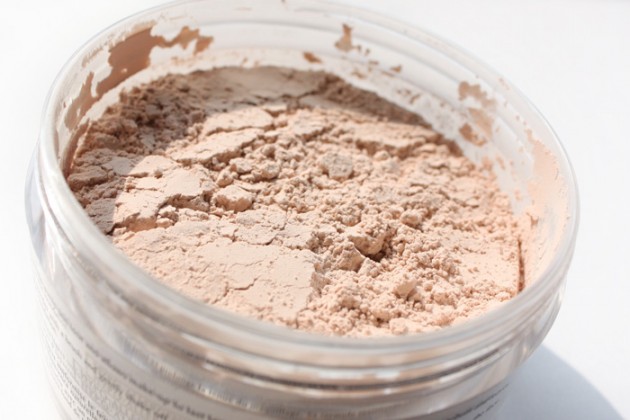 The cherry cherries on top:
Despite its tiny price tag (under $15), this contains a whopping 70g of product – easily double the amount in most loose powders, if not more
The packaging! It's very no-nonsense, but works as it should (that is, it feels well-made in my hands, and the threads of the lid always catch just right). I don't know, I just… like it.
Edited to add:

 See comparison swatches of the two shades

here

.
The verdict?
Go on, then, get out there and pick one up! Because of its overwhelming size, stellar price, and incredible quality, it's pretty much perfect for anyone looking for a translucent powder that'll do exactly what it should. (The exception: very dark skintones, and those with talc sensitivities.)
In short, I loves it, my precious. So very much so that there is a necessity for inappropriate pluralization and creepy Gollum-vibes.
Availability: $14.50 CAD online at Marcelle.com (US & Canada), and in-stores at most drugstores across Canada.
Ingredients & additional photos: