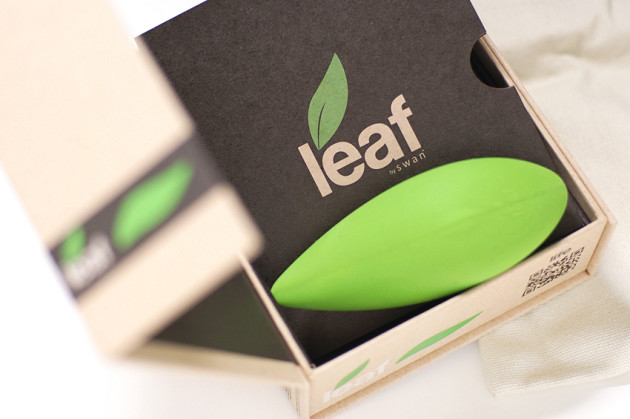 The product: Leaf Life vibrator
The concept: Leaf is a line/spin-off company of BMS Factory, who you may recognize if you already own a Swan or Jopen toy. They're touted as the brand's "green" sex toy option, and they are eco-friendly, but not any more so than any other brand that makes rechargeable, 100% silicone, phthalate-free toys.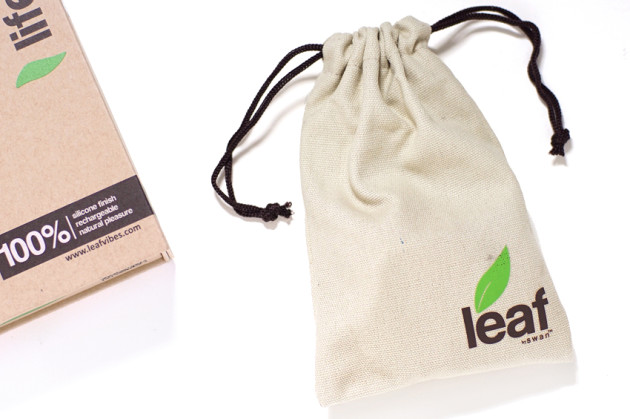 All Leaf products are designed in Canada and come with a super-cute canvas travel bag, which–and I know this is a weird thing to fixate on–really sealed the deal for me. The entire way that the Leaf line is marketed makes me so happy–it feels cheery and eco-friendly instead of illicit or sexy, and while there's nothing wrong (at all!!) with brands that ooze sex appeal 24/7, it's really nice to be able to disentangle "sex toys" with "sex appeal."
Also worth noting is that there is nothing gendered about the way that Leaf markets its products, which I think is fantastic!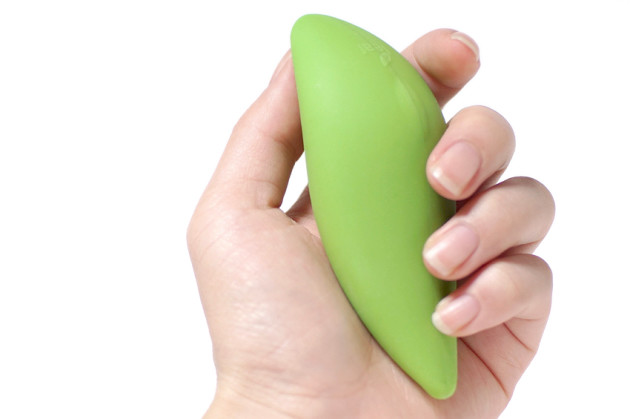 The Life: You're all going to hate me after I say this, but I can't help it: this, folks, is the life.
For real, though, it is. I have never become attached to a sex toy as quickly as I became attached to my Life, and for good reason! It's more rumbly than the Lelo Siri (albeit less rumbly than the We Vibe Tango) and is covered in silky-soft silicone.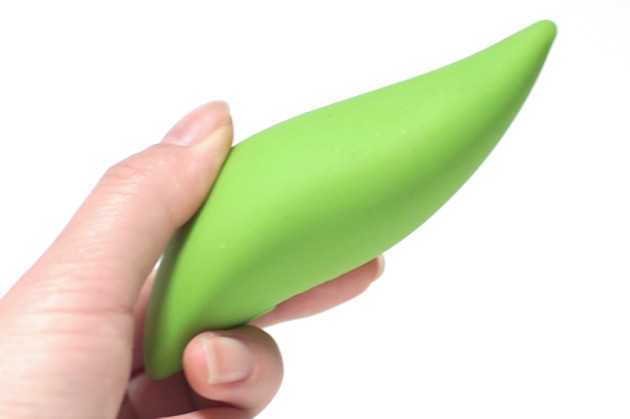 But, most importantly, it charges (as much as I love the nerd appeal of a magnetic charger) with a little headphone jack-style plug, so you never have "oh god it hasn't been charging all this time how am I supposed to get off now" moments. 
It's also waterproof and super quiet, and the motor never rattles around in its case (like the MiMi Soft and We-Vibe Tango do.)
Battery life: The best thing about the Life (aside from its amazingly quiet motor) is its battery life. This little Lithium-Polymer rechargeable battery can run for up to 2 hours and 40 minutes on low, which is long enough that even on my worst days, I can use it to get off at least twice without needing to charge it.
Unlike my ex-favourite We-Vibe Tango, which promises 2 hours of battery life but often dies on me (and others!) within 40 minutes. (That evil, scheming BUCKET OF LIES.)
The Life vs. the Life+: All Leaf products are powered with BMS Factory's delightfully rumbly PowerBullet motor (which is the same in both lines), but the purple Leaf+ line features vibration patterns as well as a press-and-hold "off" button.
I never use patterns, so I'm happy with my Life. The "on" button is weird, though: it's very sensitive, and instead of turning up when pressed, it turns on/off. So, every time I try to throw this into my purse without turning the travel lock on, my bag starts rumbling, and if I squish the Leaf a little during use, it turns itself off.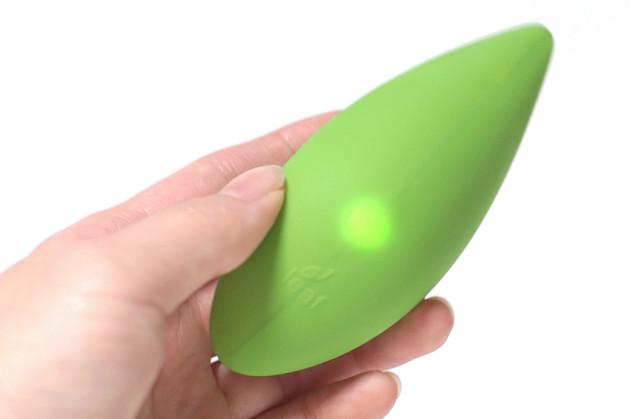 To turn the Leaf up, you actually have to press and hold, at which point the levels quickly escalate until released. So, if you want precision controls, go with the Life+, and if you want green, go with the Leaf.
(I decided I wanted green more than I wanted controls that make sense, and I regret nothing.)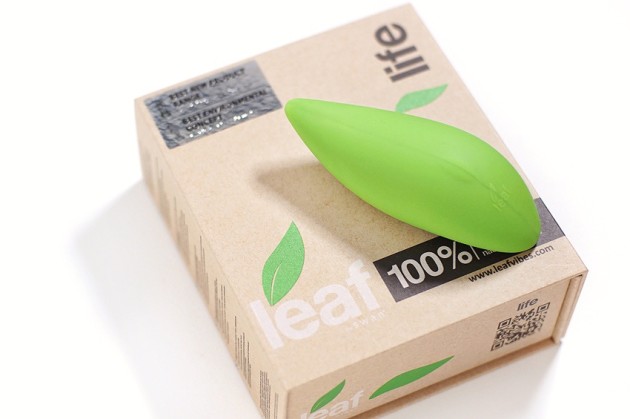 The verdict?
I love this little guy a lot. Like, enough that I honestly feel kind of bad for recommending the We-Vibe Tango to you guys once upon a time. Don't get me wrong, the Tango's motor is definitely better, but the Leaf pairs reliability, quietness, and great battery life with a pretty rumbly motor, and that makes it hard to say no to. I definitely think that there's still room for improvement, but of the toys that I own, this one is my current favourite ;)
So, of my three favourite vibes, I'll say this: if you prioritize rumbliness, go for the MiMi Soft (review); if you prioritize strength of vibration, go for the We-Vibe Tango (review); and if you want a great all 'rounder, go for the Leaf Life!
Availability: $84.99 USD at Shevibe, who kindly sent this in for review! (FYI, that is a hella good price for the Leaf Life — it's a whopping $139.96 CAD at Well.ca.)

And, for those of you who want to upgrade–or who can't find the original Life in stock–the purple Leaf Life+ is just $89.99 USD and is just as good (if not better!)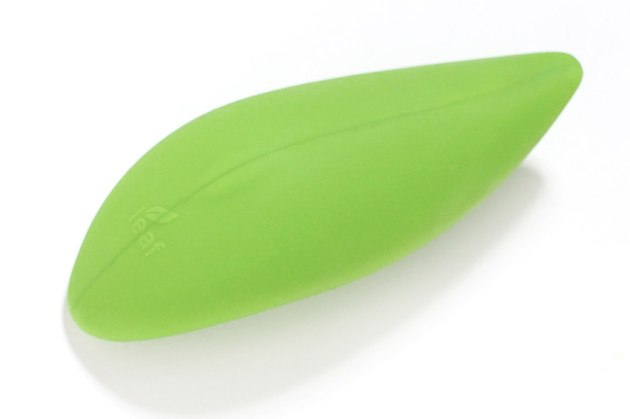 Still not sure? Check out these other bloggers' reviews:
Bex Talks Sex – Bex's blog is where I first saw the Leaf Life (photographed in a tree, no less), so this review is really thanks to them! ;)
Hey Epiphora – I didn't actually find this review until I had finished writing mine, but if Epiphora likes a product, I always give it a second glance. Her toybox is the size of my beauty closet (maybe even bigger) and her reviews are informative and hella snarky, so the fact that the Life is one of her favourite toys carries a lot of weight for me!