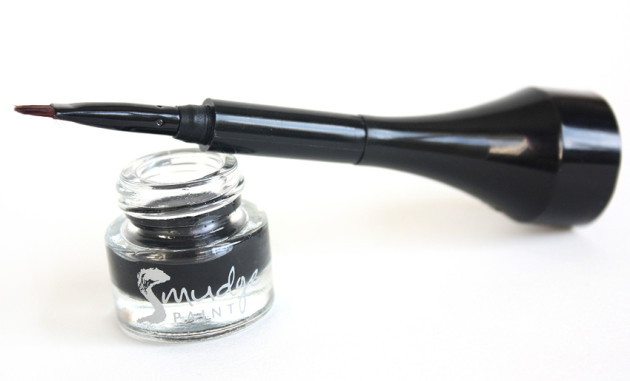 The product: Annabelle SmudgePaint Creamy Gel Shadow + Liner in Glitzy Black and Muddy
I've been falling pretty behind on theNotice these past few weeks, so let me make it up to you. Here's a gel liner that I've had for years, but has only stuck a chord with me recently — Annabelle's SmudgePaint liners.
Designed to be used both as an intense cream eyeshadow & gel liner, these guys were some of the first on the market to feature this all-in-one packaging. More importantly, though, they're still creamy and soft, even after three years of sitting in my drawer. If that doesn't sell you on a drugstore gel liner, I don't know what will.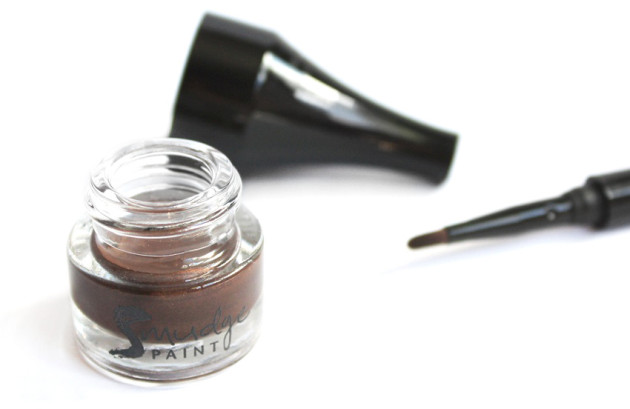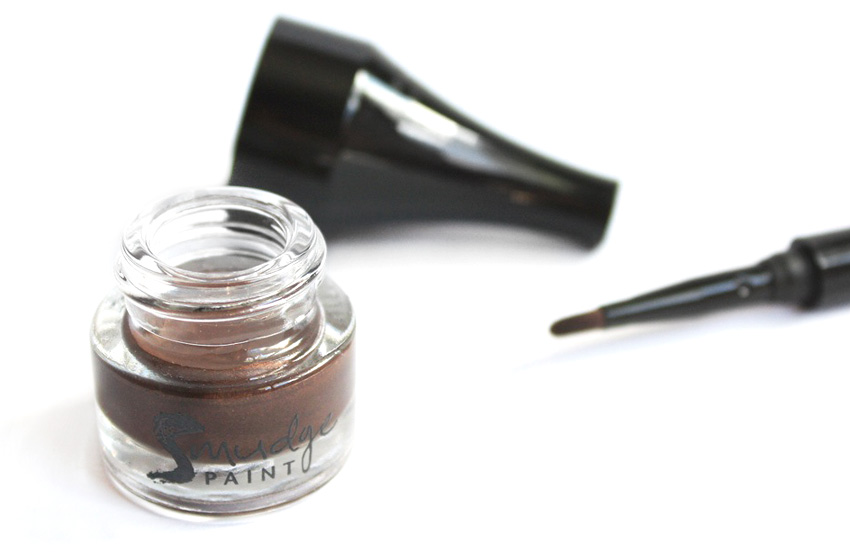 The formula: Light, soft, and easy to blend, I think the SmudgePaint formula is absolutely perfect for its intended use. It takes a while to dry down, so it's not a great pick if you're in a hurry, but that makes the formula really easy to smudge and blend — but it's moussey rather than slippery, so it does pinpoint precision just as well as a smokey haze.
What I like most about this formula, however, is that it really lasts. Aside from Annabelle Black Spark and Lancome's Artliners, there isn't a single other eyeliner in my collection that lasts as well on me as Glitzy Black does — with a bit of silica powder through the lid, I get zero smudging and very minimal creasing over 10 hours.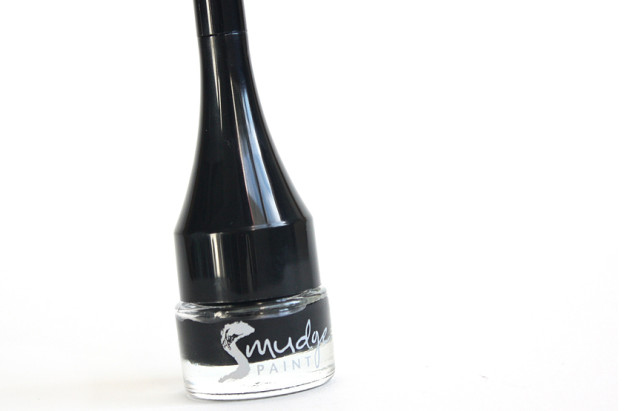 Annabelle SmudgePaint in Glitzy Black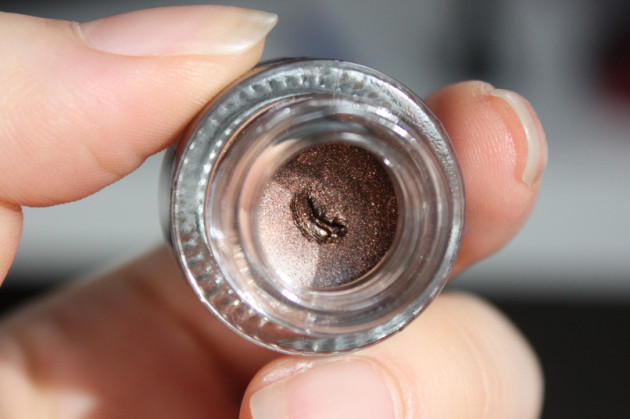 Annabelle SmudgePaint in Muddy
The shades: I'm not a brown eyeliner fan, but I think Muddy has its appeal as a soft, natural liner or a heavier all-over base. (See it in a makeup look here!) It's a pretty bronze-brown, with plenty of gold shimmer and no red undertones. (I think red-browns are far more interesting than yellow-browns, but I do admit that they're harder to pull off.)
While I think Muddy is a little boring, however, I adore the admittedly-dupeable Glitzy Black. It's quite an intense black, like most gel liners, and it has just enough silver shimmer to give my eyes a bit of a — but the stray glitter particles never irritate my sensitive eyes, and any travelling they do is done completely separate from the base shade. I think it was limited edition, but if they still do a similar shade, be sure to snap it up!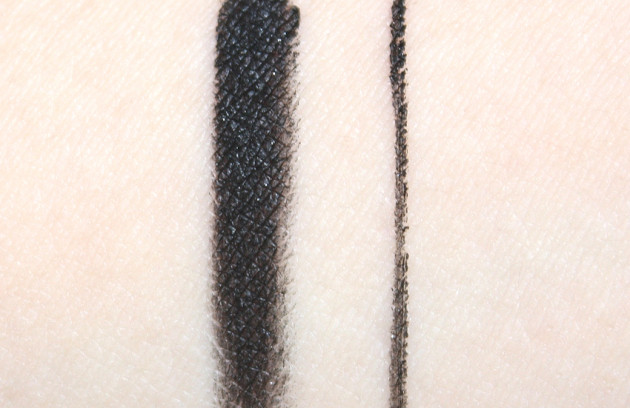 Annabelle Glitzy Black swatched in indirect sunlight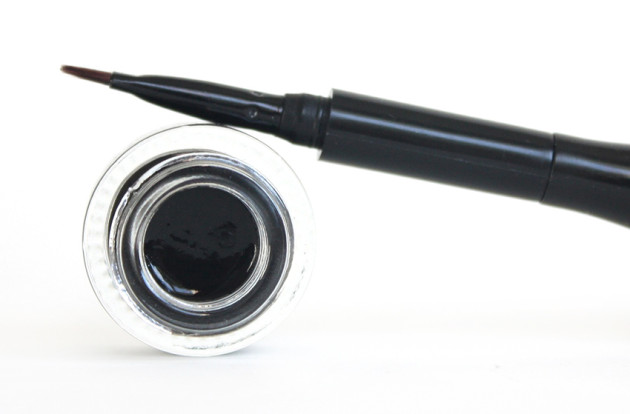 The verdict?
I wish the opening of these pots was a little wider, but honestly… that's the only complaint I have for them. With a good eye base, a smudgy wing of Glitzy Black lasts well into the evening on me, which is more than I can say of any other gel liner I've tried so far — and it's very well pigmented, to boot.
The handy packaging and great price are just the cherry on top when it comes to these liners, so if you can find them — buy them.
Availability: $10.95 CAD at drugstores across Canada. Maybe. I don't know. I could have sworn I just saw these in-store, but now I can't find them on the Annabelle site and I'm kind of panicking.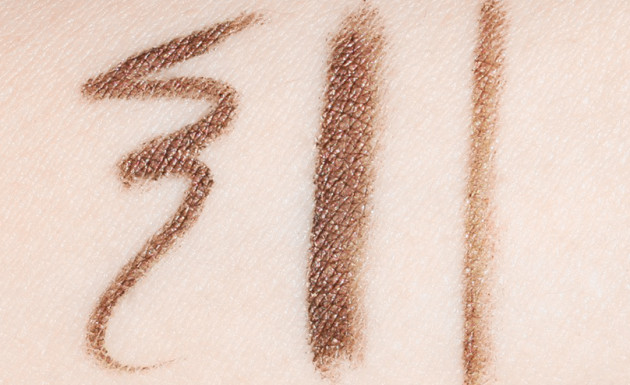 Annabelle SmudgePaint in Muddy swatched in direct sunlight (sorry!!)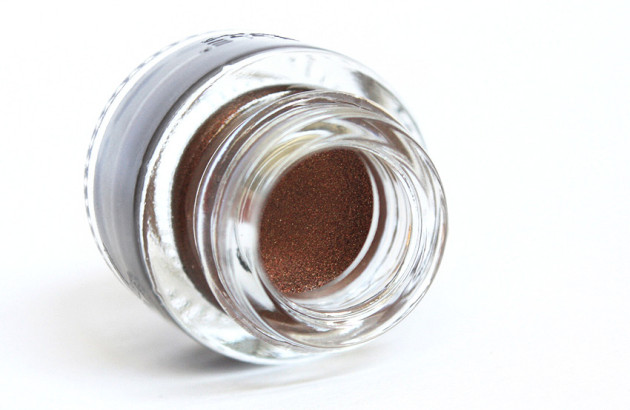 Annabelle SmudgePaint Creamy Gel Shadow + Liner in Muddy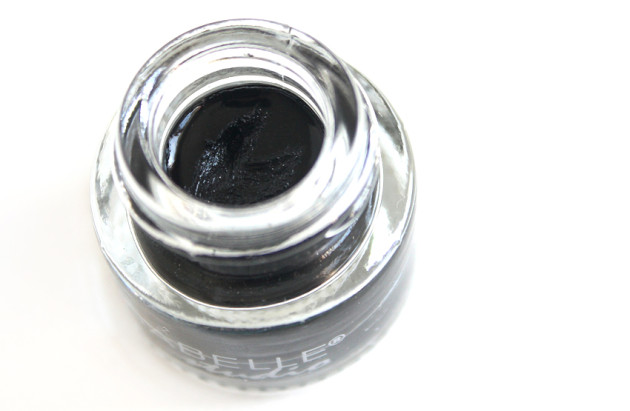 Annabelle SmudgePaint Creamy Gel Shadow + Liner in Glitzy Black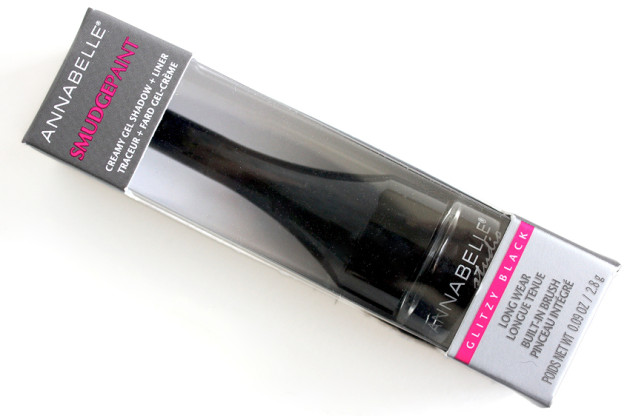 Annabelle SmudgePaint Creamy Gel Shadow + Liner review