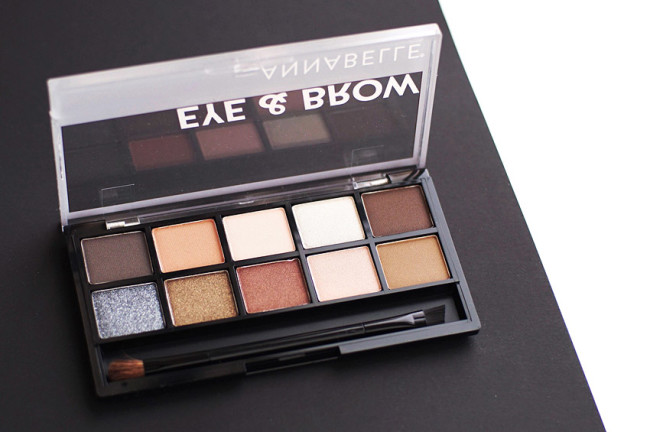 As a beauty blogger, my least favourite part of my job is finding wonderful, expensive products. I would never judge a product for its price point, but at my core, I'm a pretty frugal person. It's tough to find something amazing, recoil in horror at the price tag, and then still feel justified in recommending it.
I know that makeup is inherently a luxury category, but I love finding great products that won't cost an arm and a leg. Accessibility to the mainstream is so important to me, and access to high-quality makeup is something that I think everyone deserves. Is makeup a human need? Of course not. But it's not something that should be restricted by income or class.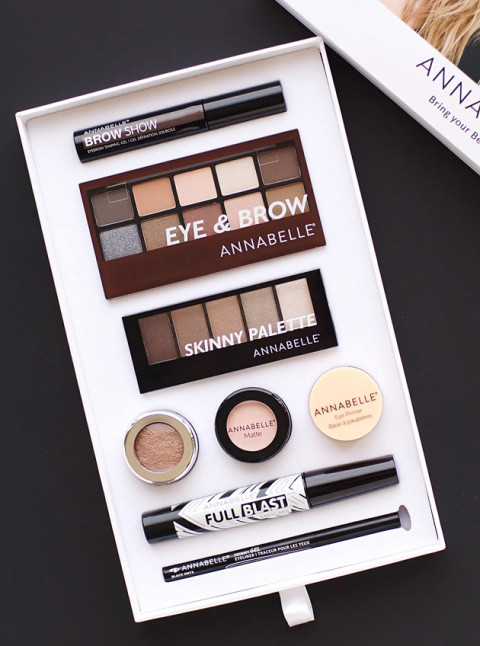 The Annabelle Eye & Brow Palette is one of those rare finds that's both well-made and accessible to all income levels. At $12.95 CAD, it's not the fanciest product–it's packaged in thin, light plastic and has a scratchy little brush. But the shadows inside are excellent.
On primed eyelids, these eyeshadows last all day on me. I put them through a solid 12 hour-test, naps included, and was able to repeat the test with no creasing and only slight fading. They blend well, and on the lids, they look great–not too chunky and not too sheer.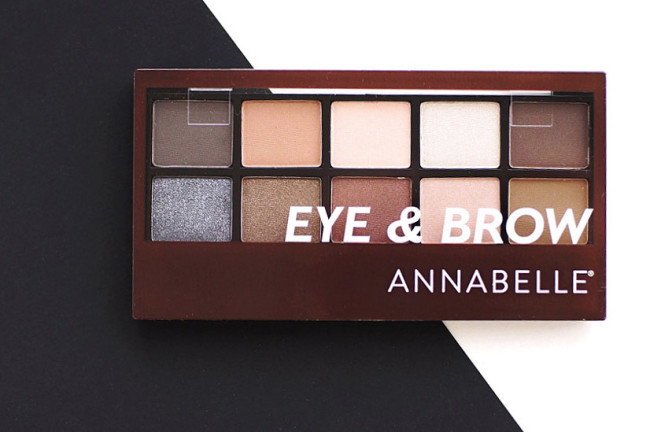 Annabelle Eye & Brow Palette packaging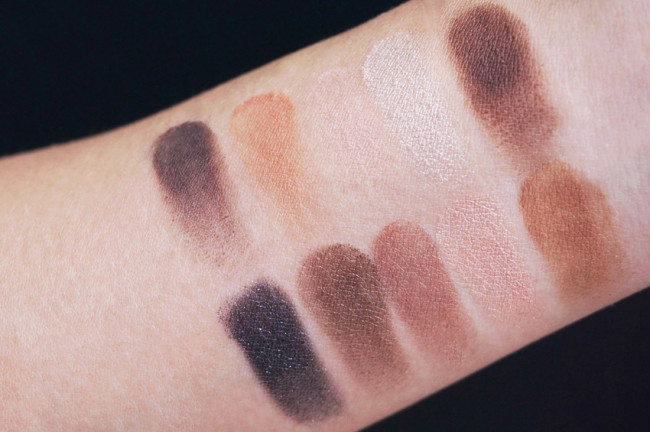 Annabelle Eye & Brow Palette swatches
This palette leans warm, and I didn't love the way it swatched… But then I tried it on. It's a beauty on the lids, and looks low-maintenance and sexy even on cool-toned skin.
If I could tweak this palette just a little, I would have added one more shimmery highlight. (I wore it with an Annabelle Chrome Eyeshadows in my post-Valentine's Day makeup look with it.) And, because I hate powder eyeliners, I'd have tweaked the formula of the mattes as well. They're designed to be used as pressed powder eyeliner or brow definer, so they're less blendable than the rest.
I get the intention behind it, and it's not a bad idea. I just rely on having one dark, cool-toned eyeshadow per palette so I can smoke up my lashline, and it was tough to do with a brow powder.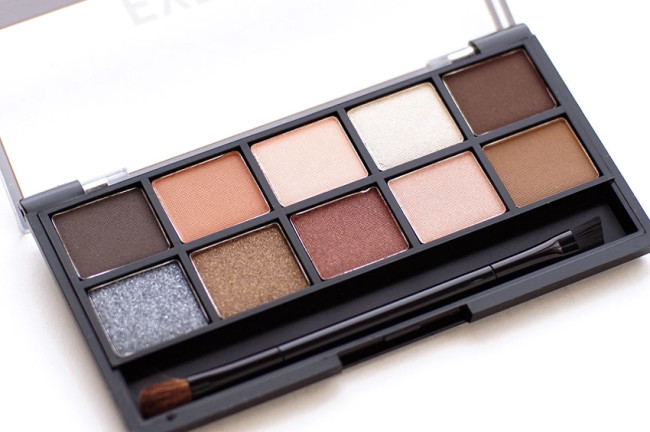 The verdict on the Annabelle Eye & Brow Palette
If you love neutral eyeshadows, this palette is definitely worth adding to your collection. It's a great example of drugstore eyeshadows done well, and while it may not be as buttery or shiny as a department store eyeshadow palette, I love how affordable it is.
The Annabelle Eye & Brow Palette Eyeshadows wear just as well as any good high-end eyeshadow, and it offers a really good mix of shades. Plus, it's affordable and lightweight, so it's ideal for high-risk makeup scenarios. You know: date night, travelling through customs, impromptu sleepovers…
Availability: $12.95 CAD at Annabelle.ca as well as drugstores and mass market retailers across Canada.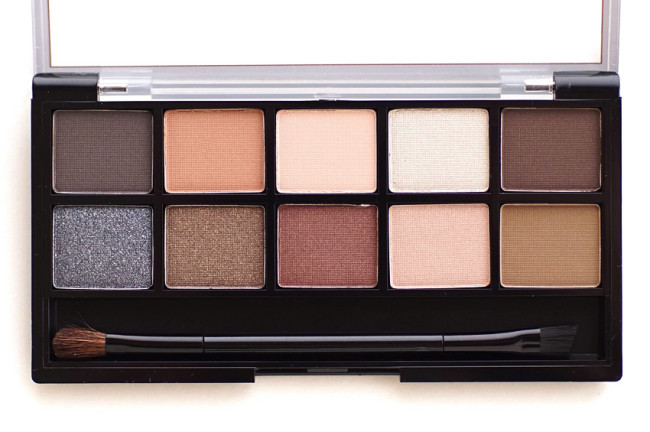 Annabelle Eye & Brow Palette review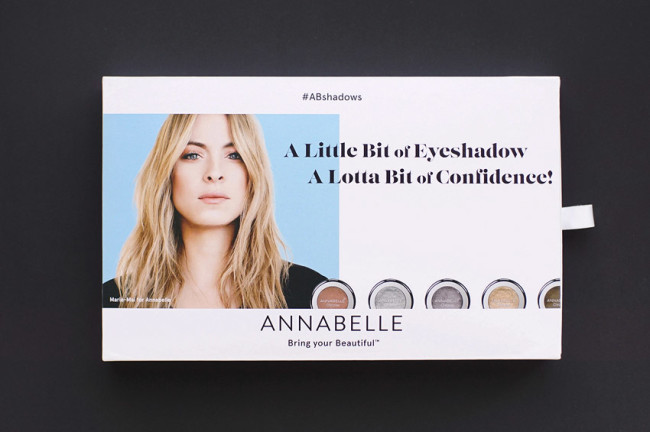 The Annabelle Eye & Brow Palette ingredients:
Eyebrow Powder: Mica, Dimethicone, Caprylic/Capric Triglyceride, Ethylhexyl Palmitate, Polybutene, Isostearyl Isostearate, Nylon-12, Magnesium Stearate, Polymethyl Methacrylate, Bis-Diglyceryl Polyacyladipate-2, Phenoxyethanol, Aloe Barbadensis Leaf Extract, Caprylyl Glycol. +/- Iron Oxides, Titanium Dioxide.

Eyeshadow: Talc, Mica, Magnesium Stearate, Dimethicone, Caprylic/Capric Triglyceride, Synthetic Fluorphlogopite, Phenoxyethanol, Caprylyl Glycol. +/- Iron Oxides, Titanium Dioxide, Carmine, Ultramarines.