The product: Make Up For Ever Pro Light Fusion in 01 Golden Pink 
When Make Up For Ever released their Pro Sculpting Duo in 01 Pink Beige ($39 USD/$46 CAD; review here) earlier this year, us makeup addicts begged them to release the highlighter on its own–and guess what? They did.
The Pro Light Fusion highlighters are single versions of the Pro Sculpting highlighters, and this review will cover both what makes them amazing and how they're (very minutely!) different from the originals.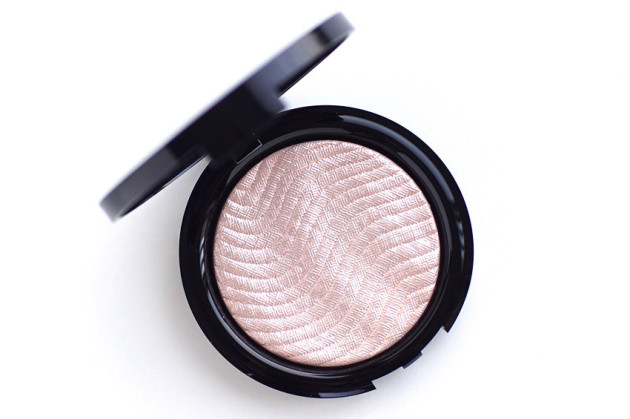 Make Up For Ever Pro Light Fusion 01 Golden Pink review, swatches, photos
What they say about it: The Make Up For Ever Pro Light Fusion ($39 USD/$48 CAD) highlighter is said to have a "soft-shimmer gel formula" in powdered form. It uses mica reflects for a really lovey glow, paired with spherical powders for staying powder and a soft-focus finish.
If you were a 01 Pink Beige in the Pro Sculpting Duo, your Pro Light Fusion shade is 01 Golden Pink. If you were an 02 Golden, your Pro Light Fusion shade is 02 Gold. As they're highlighters, though, I say screw it: wear whichever one you like more!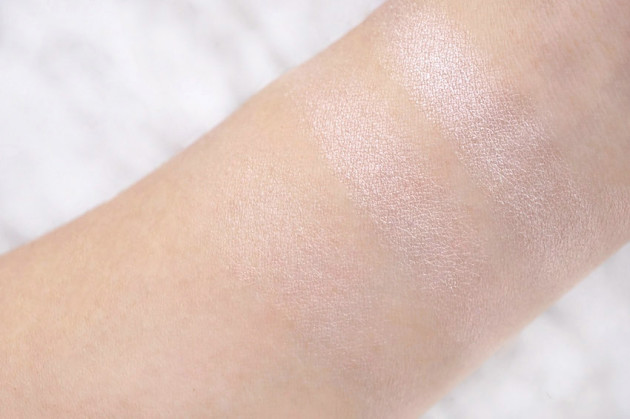 Make Up For Ever Pro Light Fusion "Golden Pink" swatched 1x/2x; Make Up For Ever Pro Sculpting Duo "Pink Beige" swatched 2x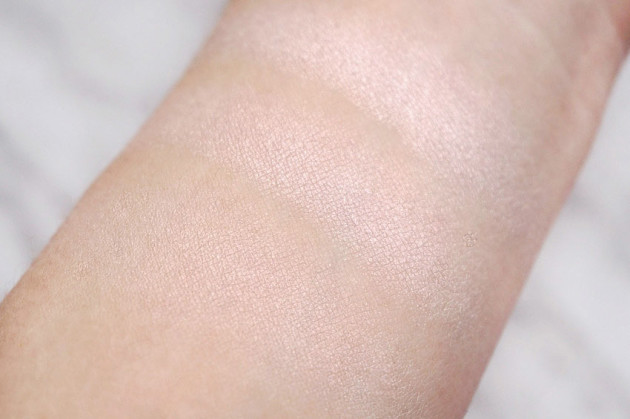 Make Up For Ever Pro Light Fusion (bottom, middle) and Pro Sculpting Duo highlighter (top)
What makes this highlighter so special: The Make Up For Ever Pro Light Fusion highlighter isn't my favourite highlighter ever, but I love it. It really delivers on its promises of a soft-focus glow, and it wears well.
It's easy to apply and hardly even needs to be blended, and like all highlighters, it really "pops" in artificial lighting. It's glowy without being glittery, and for a more full-on effect, it responds well to being used with a dense brush.
What makes it different: While this product is supposed to be identical to the Pro Sculpting Duo highlighter, I noticed a few very subtle differences. As a consumer, I think they're completely unremarkable, but as a blogger, I felt the need to point them out. (So yes, if you find your duo and single highlighter to be a tiny bit different, you're not crazy!)
The base colour in the Golden Pink is just a little bit more gold (and less platinum) than that of the highlighter in Pink Beige. It's also a little more firmly pressed, so the formula feels less buttery and applies with less density. Both products have a finely milled gold/pink shift and are quite solid.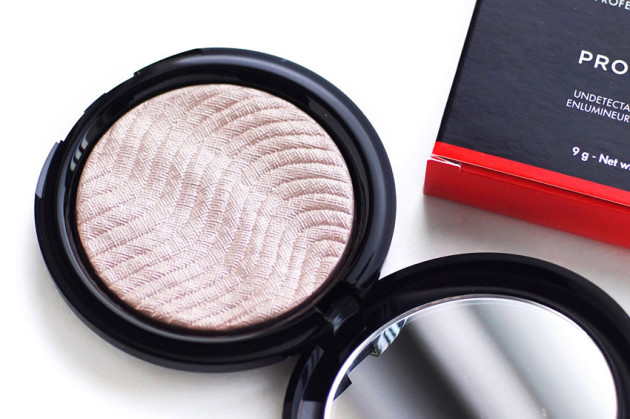 The verdict?
The Make Up For Ever Pro Light Fusion highlighter in 01 Golden Pink is an absolutely stunning product, and it delivers a soft, fairy-like glow.
It's not an exact match for the highlighter in my Pro Sculpting Duo, but the differences are so tiny that I'm not confident that Make Up For Ever changed the formula at all. They may have simply received a new batch of mica from their supplier, or used a differently calibrated make up press.
If you loved the Pro Sculpting highlighter but didn't like the contour, I would absolutely recommend buying a pan of Pro Light Fusion. Now get on – go kill it in those holiday photos.