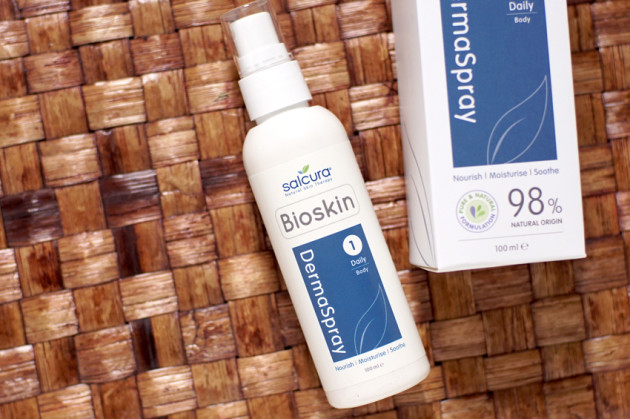 The products: Salcura Bioskin DermaSpray, Autumn Skin Awakening Hand Therapy, Winter Skin Warming Hand Therapy, and Sensitive & Dry Scalp Shampoo and Conditioner
Do you ever feel like Europe gets all of the best eczema/dry skin/pharmacy brands? I always have — I mean, just look at things like E45, Embryolisse, and Oilatum.
I have another brand for you guys to add to that list today: Salcura. They're a (mostly, like 98%) natural brand that uses no SLS, parabens, silicones, mineral oil, etc., and they focus on providing gentle, hydrating care for people with dry skin conditions.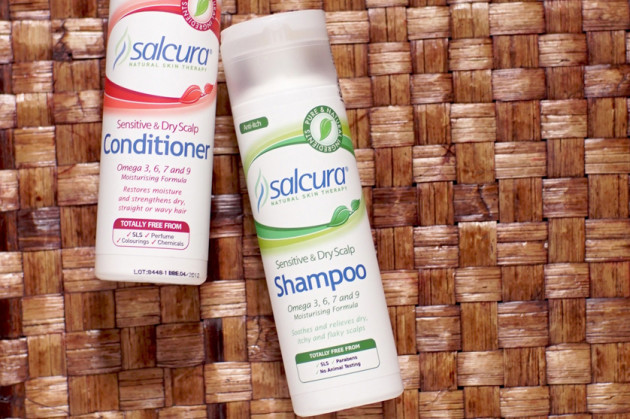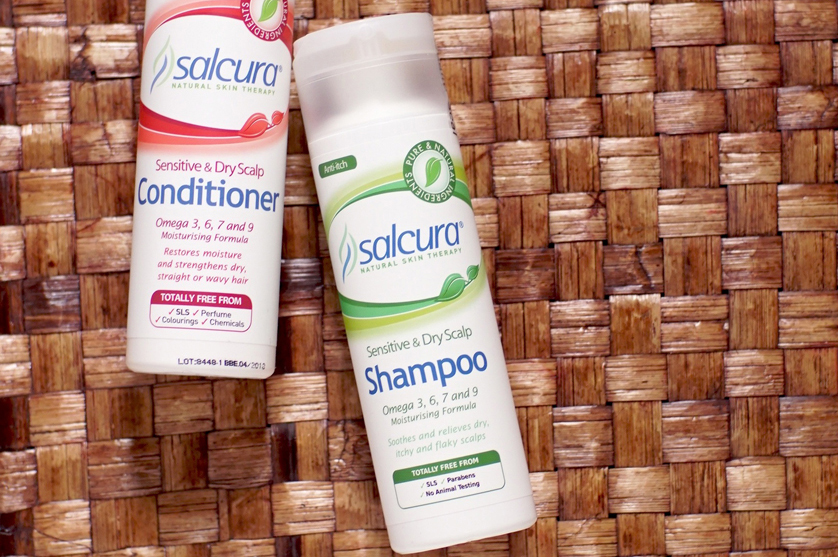 Salcura Sensitive & Dry Scalp Conditioner & Shampoo (£8.99 each)
What I thought was really cool about the Salcura line is that not only do they aim to treat dry skin on the body, but they have a couple products for people with dermatitis of the scalp, too. Their Sensitive & Dry Scalp Shampoo and Conditioner duo is rich in omega oils and super gentle on the hair, and my dry scalp has been loving them.
With regular use of this duo, I've seen a dramatic decrease in how peel-y and dry my scalp is — so much so that if I use a different shampoo (even a different one made for dry hair) for a day, I'll notice more dry flakes and flyaway hair immediately.
I find that I have to use a little more product than usual with this shampoo, but I can good a good foam going if I do. Both products smell a little oily (think grapeseed, not canola), but they leave my hair and scalp looking and feeling super hydrated.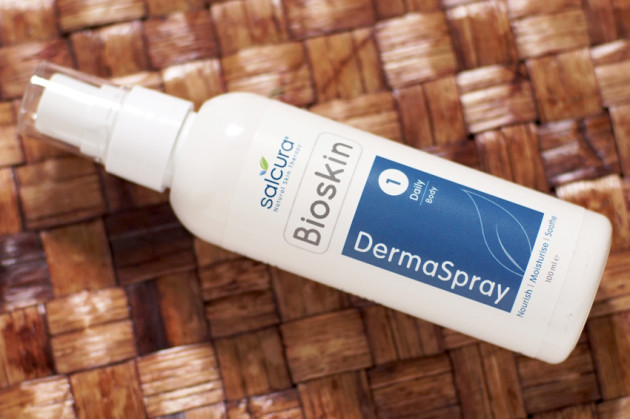 Salcura Bioskin DermaSpray (£16.99)
Another super cool product from Salcura is their DermaSpray, which is made for daily use on itchy skin. Made with labender, rosemary, and eucalyptus essential oils, this spray is milky and watery — it provides instant soothing with no oiliness (I can even spray it onto my scalp and my hair looks fine).
I didn't see strong results with this one on my problem areas, but this spray would be awesome for someone with normal skin who wants totally weightless, easy moisture OR for someone with dry skin (like me!) who is planning on layering it with another moisturizer.
Salcura Autumn & Winter Hand Therapy Creams (£12.99 each)
Even more exciting than Salcura's spray and haircare range, though, are their hand creams. I tried the Winter Skin Warming Hand Therapy, which doesn't actually warm your hands and smells very strongly of ginger oil (one of my least favourite smell so, I've since discovered), and the Autumn Skin Awakening Hand a Therapy, which on the other hand was the BEST thing that I've ever smelled. 
Salcura says that their autumn scent comes from freesia and pear, and while I can't pull any distinct notes from it, I can tell you that it smells great. It's floral, juicy, and fruity, with a scent that lingers and gives me serious heart-eyes all throughout the day.
The formula of Autumn Skin is awesome, too — it's almost airy, but it's very creamy, too. It's quite hydrating (more hydrating than L'Occitane, Neutrogena, or Lush), with a silky, non-greasy finish.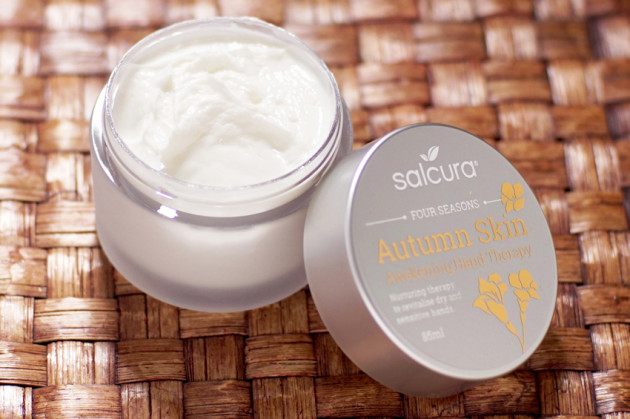 I told the kind folks at Salcura about how much I loved the Autumn Skin Awakening Hand Therapy, and they offered to send one reader not just the Autumn hand cream, but all four seasons! So: please use the giveaway widget below to enter to win FOUR awesome hand creams that are silicone, phthalate, and paraben-free. ;)
The giveaway will be open until Sunday, January 31st at 11:59 PM MST. Good luck, you guys — you're going to LOVE these!
a Rafflecopter giveaway
The verdict?
If you have eczema on your scalp, you need to give Salcura a try. I saw the best results when I used all three of their hair-appropriate products together, but if you love your current shampoo and conditioner, even just adding their DermaSpray to your morning routine will help a ton.
I also think their Autumn Skin hand cream is a must, although I'd take a pass on Winter if you're making an order!
Availability: You can find Salcura at Boots, Whole Foods, and salcuraskincare.com.