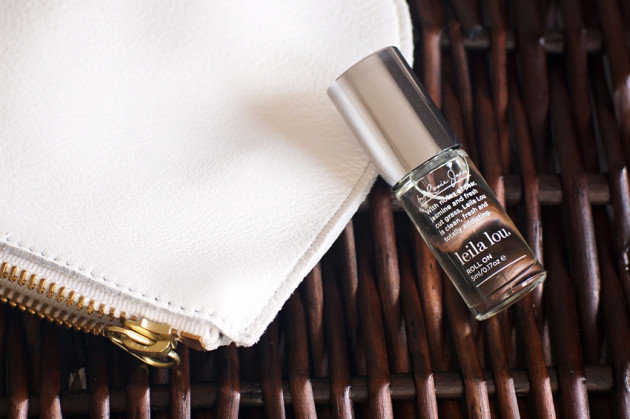 The product: by Rosie Jane Leila Lou perfume oil roll on
May has been, eight days in, a crazy month for me. It's been an emotional roller-coaster of ups and downs and crying jags, but as it settles into itself, I can't help but think about how lucky I am to have been able to experience as much as I have this year and have still come out whole and happy on the other side.
While my fixation of the day right now is actually Osmia Organics Juniper Fire (it smells literally mind-blowingly sexy on my boyfriend*), it's Leila Lou that's gotten me through the month.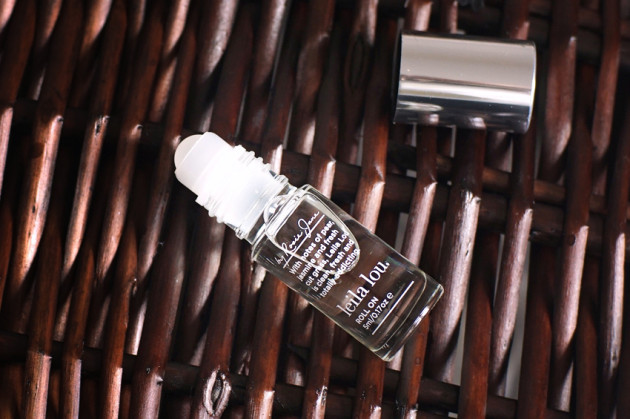 Leila Lou opens with crisp pear on a sun-drenched bed of white flowers, and it sweeps over you like a calming wave of optimism. Blended from essential oils, the roll on is the main feature of the Leila Lou line, and it's perfect for travelling with you through the day — it looks just as chic on a marble countertop as it does in a hand-cut leather purse.
That said, though, you're not necessarily going to need this one to travel with you — I applied it around 2 PM to wear-test for time and could still smell it on my skin by 12 AM, ten hours later.
Notes: pear, jasmine, fresh cut grass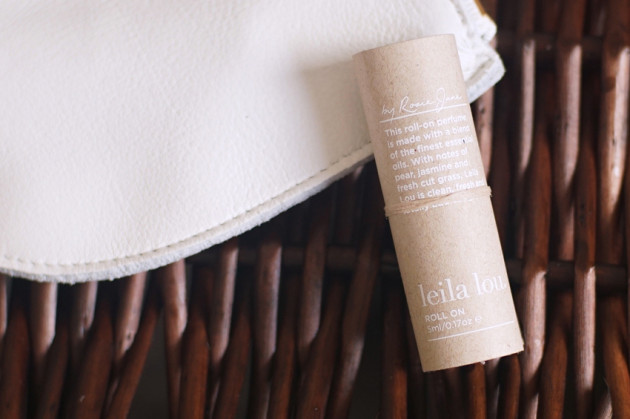 Photographed here is the roll-on perfume oil, but by Rosie Jane also do an eau de parfum, body lotion, shower gel/bubble bath, and soy candle in the Leila Lou fragrance.
And honestly? I'd recommend this one in an ancillary rather than an eau de parfum — there's just something about the way that the jasmine plays with the pear notes that would make it so divine as a candle or body lotion.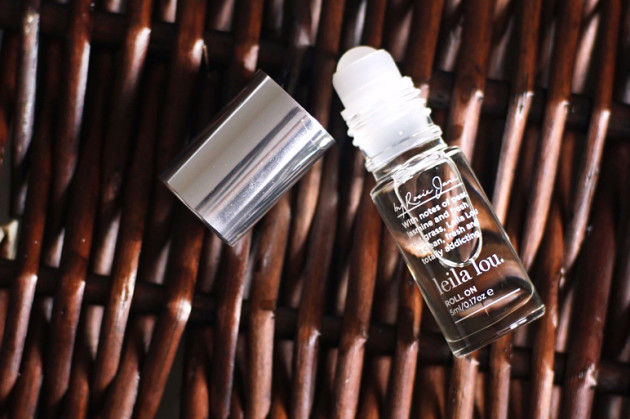 The verdict?
For an easy, beachy spring scent that'll transition nicely into the summer, consider adding Leila Lou into your perfume arsenal. It's pretty, affordable, and potent, and a total must-have for pear lovers.
(Of which I absolutely am one. When it comes to fragrances and body products, pear is probably my #1 weakness — but it's almost impossible to find unless you get into silicone-y body products.)
Availability: $29 USD+ at by Rosie Jane, B.Glowing, and Beauty.com.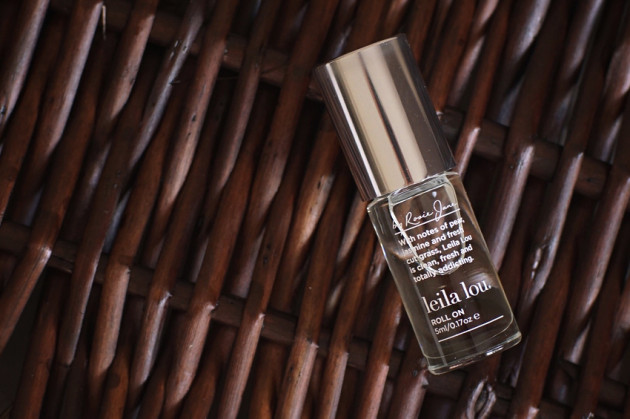 —
*he's relatively new and I like him so much and it's terrifying.