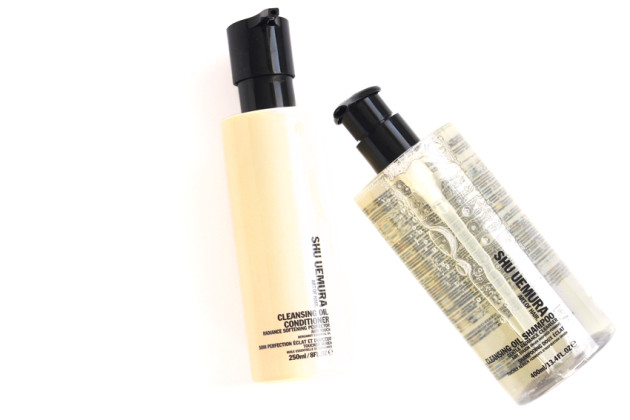 The product: shu uemura Cleansing Oil Shampoo Gentle Radiance Cleanser Airy Touch
By now, I'm sure you're all familiar with the giant, iconic Shu Uemura Cleansing Oils (oh, sorry, skin purifier cleansing oils), but did you know that Shu's The Art of Hair line has a few cleansing oils in its lineup, too?
Yup. All of you cleansing oil fans can now oil cleanse your hair, too — and it is just as hysterically awesome as you'd expect.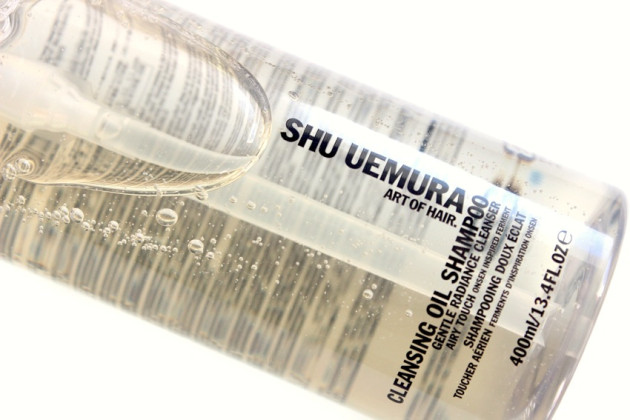 The science: The Airy Touch Cleansing Oil Shampoo and Conditioners are formulated around the idea of onsen, the classic Japanese hot mineral-spring-water bath. To achieve this, both of the products are enriched with volcanic ferments sourced 2000 metres below sea level, and are formulated to leave the hair squeaky-clean and with an "airy touch" of volume.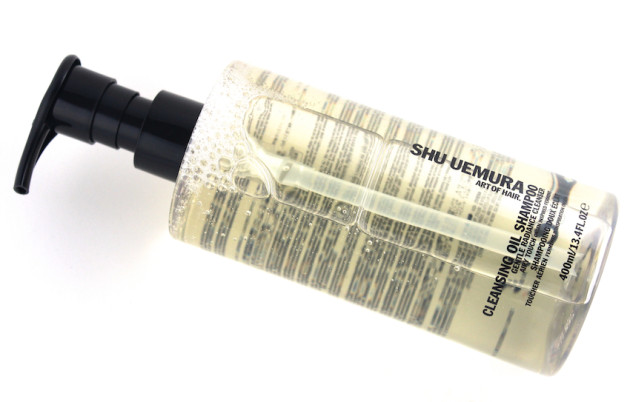 The formula: My favourite part about this Cleansing Oil Shampoo is that there is, in fact, something distinctly oily about it. It functions just like a normal shampoo (gentle, no oily residue, and a good amount of lather), but the formula is really silky. There's no other way to put it — it just feels like a really luxe, thick, smooth, silky shampoo, and its texture is entirely unique.
Functionally, I think this one performs like a normal shampoo (maybe a touch more stripping than I was expecting), and just like with the face cleansing oils, you get a lot of bang for your buck. (I can easily shampoo my entire scalp with just one small pump from this giant bottle!)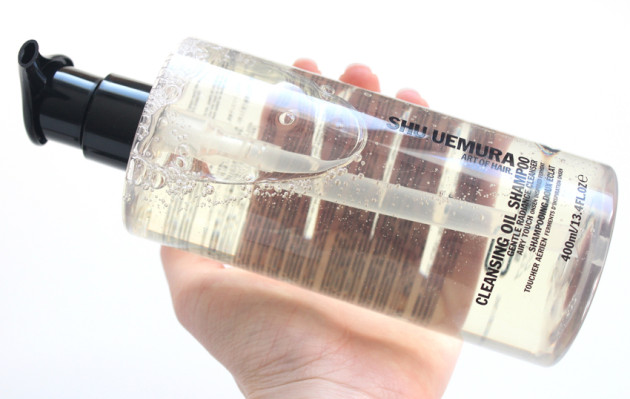 The scent: One of the weird things that I've always liked about shu uemura is that their skincare and haircare products, for some reason, often have an actual, dedicated fragrance associated with them.
This one is scented with yuzu calm, which lists citrusy top notes, watery middle notes, and base notes of cedar, sage, and musk. Honestly, I don't really think that it smells like yuzu, but I do like it! It smells like fancy shampoo; that's the best I can do.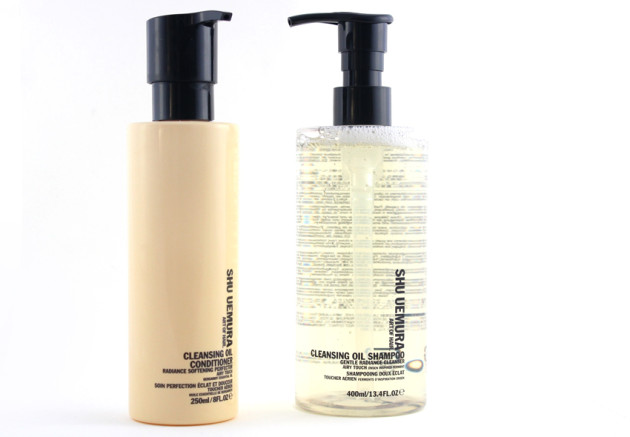 The verdict?
I could't try the yellow Shu Uemura Cleansing Oil Conditioner due to its silicone content, but I've been using the Cleansing Oil Shampoo on and off for about a month, and I quite like it. 
For my dry skin and scalp, it's a little too stripping to use every day, but it gives a good amount of volume — and its silky formula is quite a unique experience. If you're really into textures (which you really should be; textures are great), then you definitely need to give this one a try!
Availability: $56 CAD/$57 USD for 400 ml at Shu Uemura – The Art of Hair (or $19 USD for a 75 ml travel size).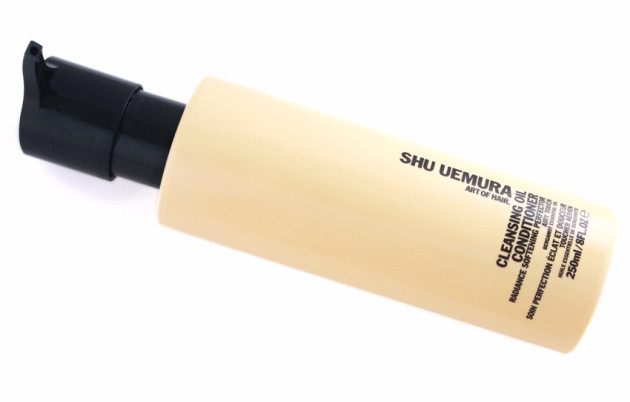 The matching Shu Uemura Cleansing Oil Conditioner (contains 'cones)
The Shu Uemura Cleansing Oil Shampoo Gentle Radiance Cleanser ingredients:
Aqua, Sodium Laureth Sulfate, MIPA-Laureth Sulfate, Sodium Chloride, Cocamidopropyl Betaine, Glycerin, PEG-18 Castor Oil Dioleate, Propylene Glycol, PEG-55 Propylene Glycol Oleate, Persea Gratissima Oil, Laureth-5 Carboxylic Acid, PPG-5-Ceteth-20, Sodium Benzoate, Laureth-2, Polyquaternium-53, Salicylic Acid, Limonene, Alcohol, Linalool, Citronellol, Safflower Glucoside, Gentiana Lutea Extract, Thermus Thermophillus Ferment, Citrus Junos Fruit Extract, Sodium Hydroxide, Citric Acid, Parfum.