To wrap up our #24Days of TwistUp series, here are arm and full-face lip swatches of all twenty-four shades, as well as some pretty wordy descriptions of each.
The lip swatches have been going up every day this month through theNotice's Twitter and Pinterest accounts, but I wanted to gather them all up & put them into a post for future reference (and for those of you who aren't into social media! I feel you, ladybro.) Enjoy the swatches!
Nudes & Browns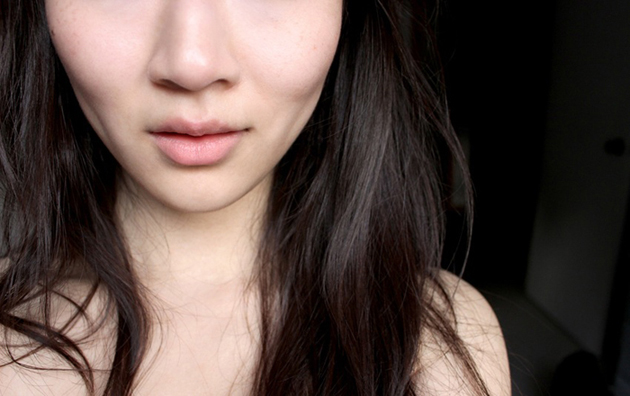 Naked is a little drier than most of the TwistUps, but goes on without settling into lines. It's surprisingly peachy, and looks incredibly natural on fair to light-medium skintones. It's lighter, peachier, less pink, and more neutral than Havana.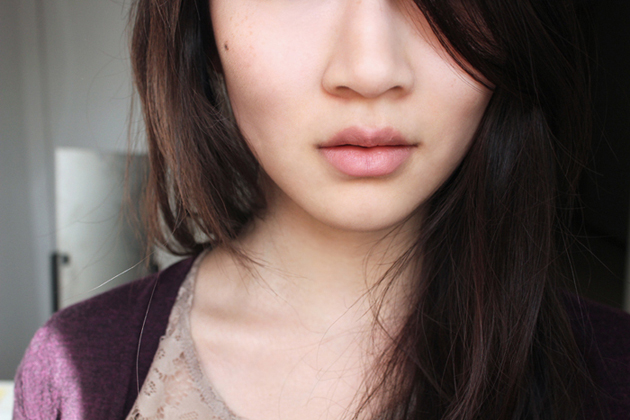 Havana is noticeably drier than many of the other TwistUps. Darker than Naked, it's fairly neutral with both brown and pink undertones. It looks a little obvious on me, but would be lovely on light to medium-dark skintones.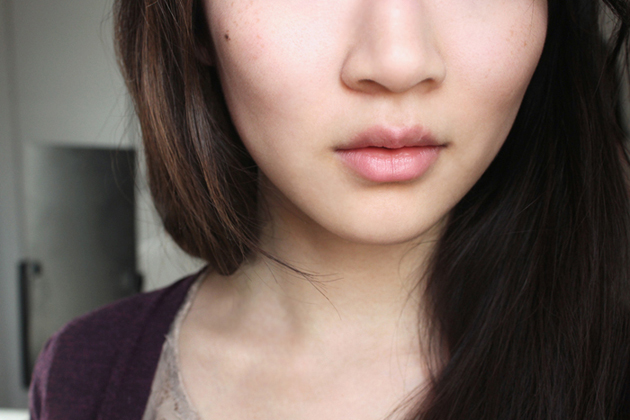 Absolute is a cream-finish warm pink with yellow undertones. It's a on the sheerer side, making it a pink-nude that's a little (okay, maybe a lot) easier to wear.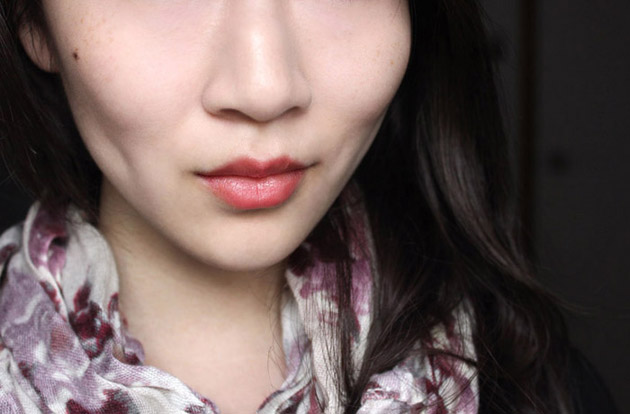 Tease is another sheer TwistUp, this time with strong orange undertones and plenty of shimmer.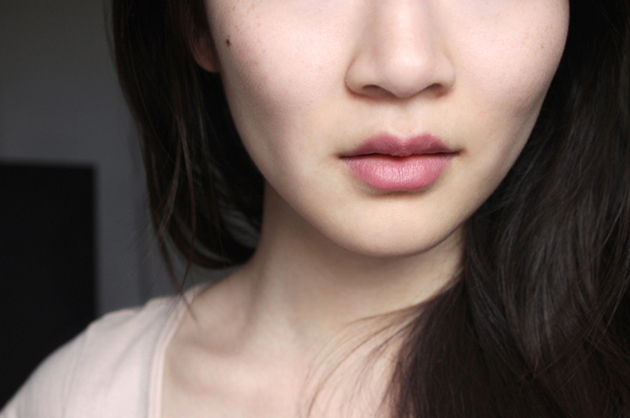 Romance is a gorgeous nude with mauvey-brown undertones. It looks incredibly natural on my fair yellow-olive skin, but might look a little chalky on darker skintones.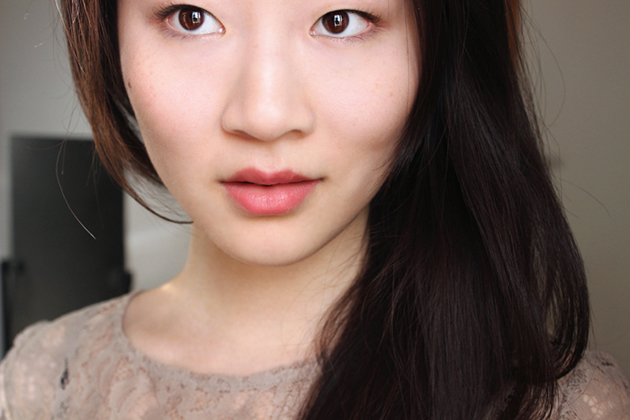 Divine is a… I want to say "tomato nude," but I don't know if that'll make sense to anyone. It made me think of a slightly redder version of Eva's Nude, which leads me to believe it would make a gorgeous nude on darker olive skintones — but on my complexion (in real life), it wasn't a hit.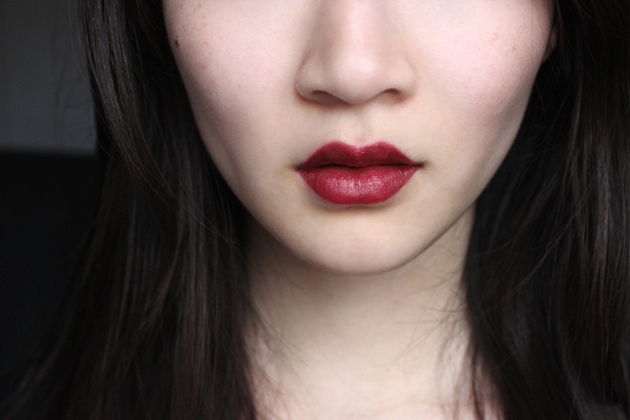 Vamp pulls surprisingly brown on me (I was expecting more of a rich purple), and doesn't read quite as red in real life as it appears on film. It's not quite opaque, shimmer-free, and very bold. Vamp is the greyed brown-purple to Cherry's red-purple, and it's definitely more of an oxblood than a berry or red.
Oranges & Corals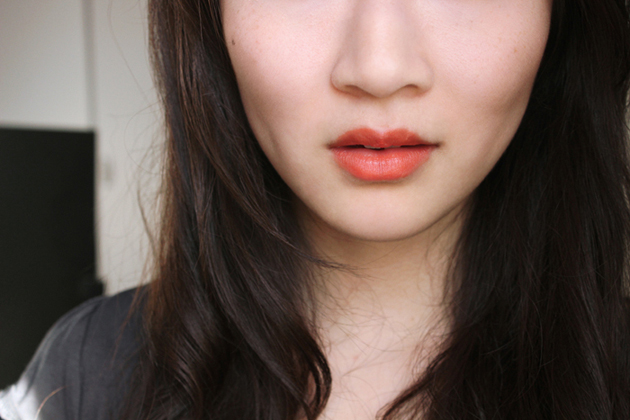 Kiss is a medium-sheer orange with very warm undertones. I hated this on me.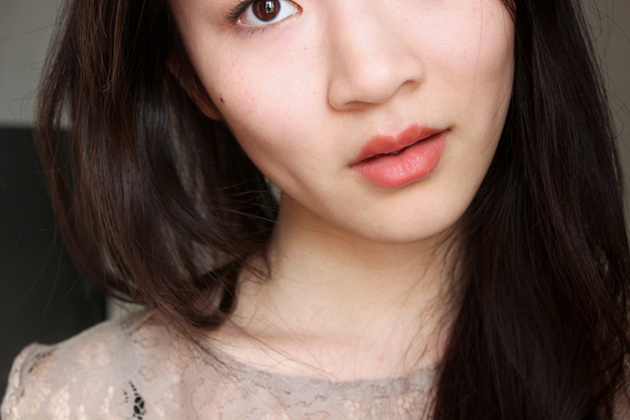 Mimosa is a sheer orange with a hint of gold shimmer. Lighter than Kiss, it's also easier to wear, especially on neutral and cool skintones. Uh… I hated this one on me, too (oranges and I don't really get along). But I did hate it less, so that's a good thing!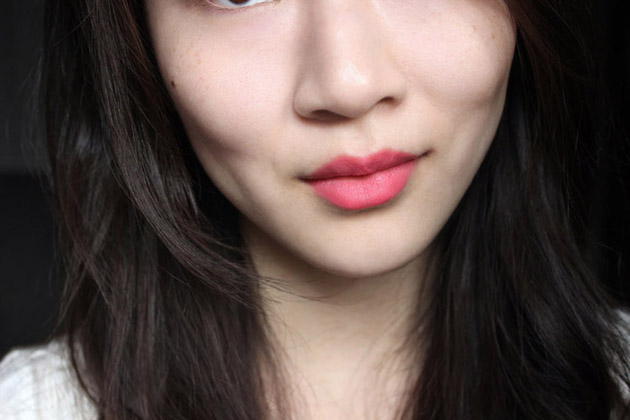 Bubble is a charming pink with yellow undertones. Just shy of full coverage, it makes me think of a fluo-pastel.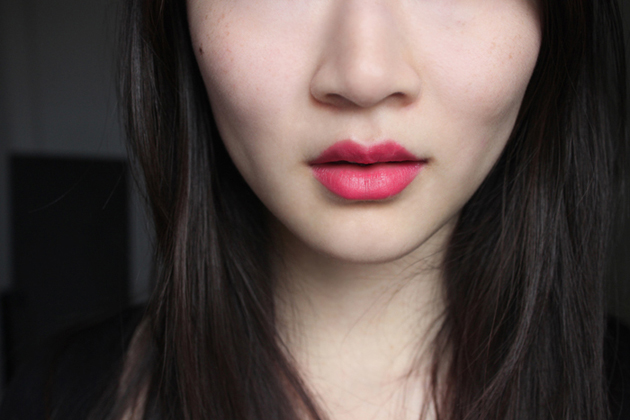 Sorbet is a medium watermelon shade that sits well between Bubble and Orange Pop. It's opaque, but falls just short of fluorescent. The bluest of this category, and quite wearable on cooler skintones once applied — the pink really comes through on the lips.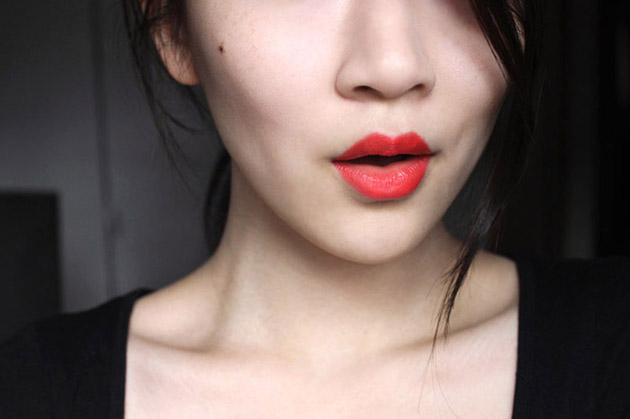 Orange Pop is a stunningly vivid orange with strawberry-red undertones. Similar to Clinique Chubby Stick Intense in Heftiest Hibiscus, but noticeably more fluorescent (yes, really!) and red.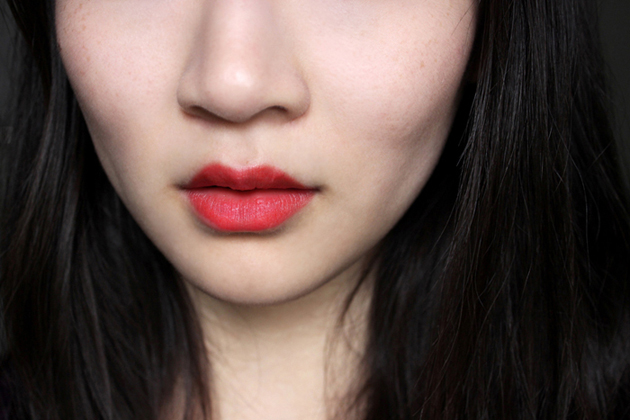 Mai Tai is a medium-sheer orange with just a hair of a pink lean. It's rather juicy-looking, but settles and blots nicely into a less glossy finish — perfect for summer.
Pinks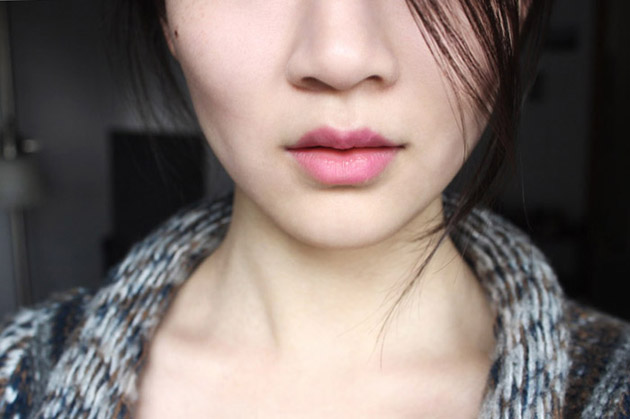 Breeze is a sheer mauvey pink with hints of violet and yellow. Between the opacity and the shade, it's one of the easiest TwistUps to wear — definitely one to reach for if you, like me, aren't big on statement lips.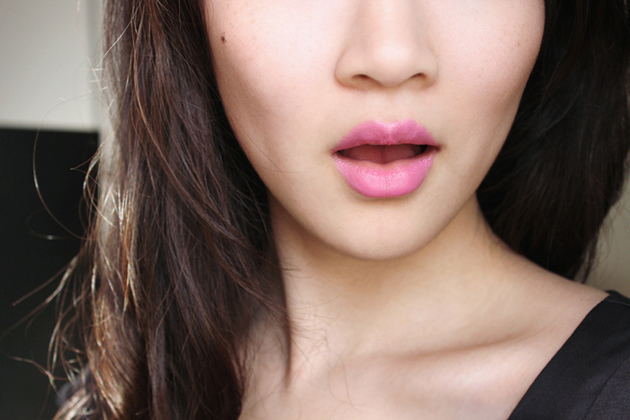 Bazooka Pink, on the other hand, is definitely a statement lip. Opaque and very bright, it's a sort of "barbie lip" colour: a blue-pink with a pinch of white (for that punchy-pastel feel).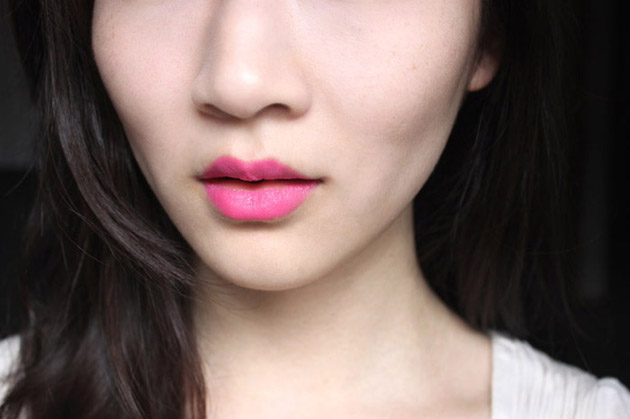 Fuchsianista is a fuchsia that leans a little closer to its pink roots than its blue ones. Though it does have some blue in it, it's also a little yellow, which makes it read a little less shocking than it could have been. Go with Fuchsianista for a vivid pink lip that's a little less partyyyy! than Kinky Pink. (A little. A very little.)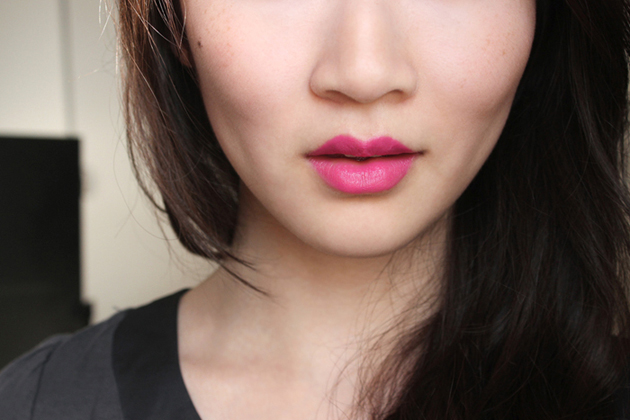 Plump It Up is a cross between Fuchsianista and Royale: opaque and creamy, it blends a pink-yellow with a grape-y blue, and delivers bold colour that's a little less girly than Fuchsianista.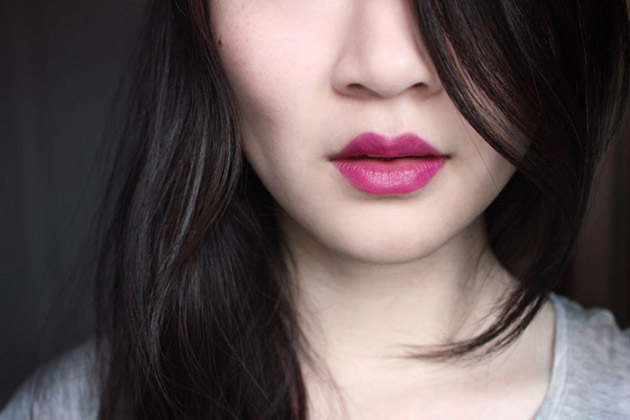 Royale is a beautifully wearable violet — bright and grapey, it's somewhere between medium-sheer and almost-opaque, and creates a surprisingly summery fall lip.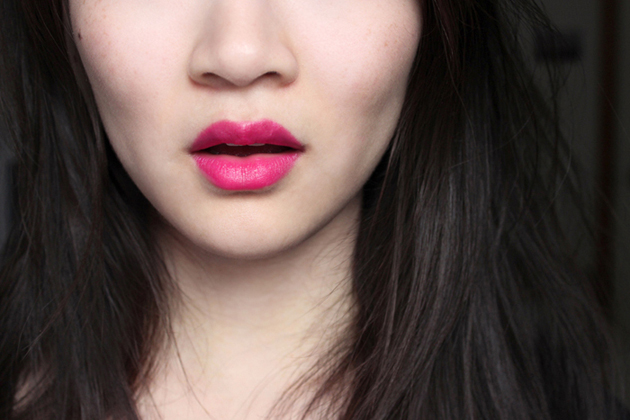 Kinky Pink is also almost-opaque (though it's got a touch more pigment than Royale), and makes me think of fuchsia on steroids. Shockingly blue, it's striking and glossy, with a very vibrant feel to it.
Reds & Almost-Reds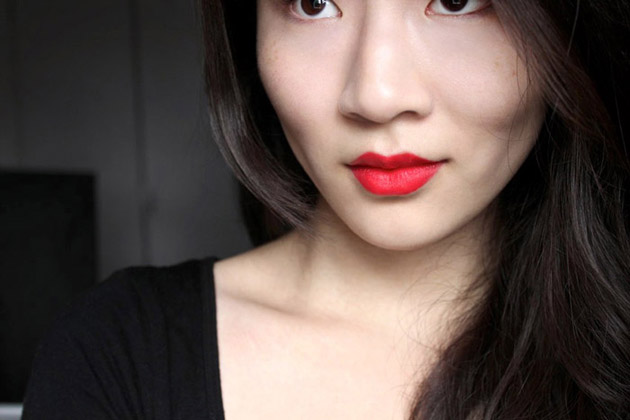 Monroe is an unexpectedly orange red. From the name, I was expecting something a little more classic, but I suppose Marilyn did wear a lot of orange hues in her day! It's very bright and just shy of opaque. Think of it as a lively red that leans quite far into both strawberry and tomato.
Fizz is an incredibly sheer red with a heavy dose of gold shimmer. It's actually a little mauvey-purple, but in the best way possible — because it lets so much of your natural lip colour shine through, its tint works to add redness & amplify your natural lip colour.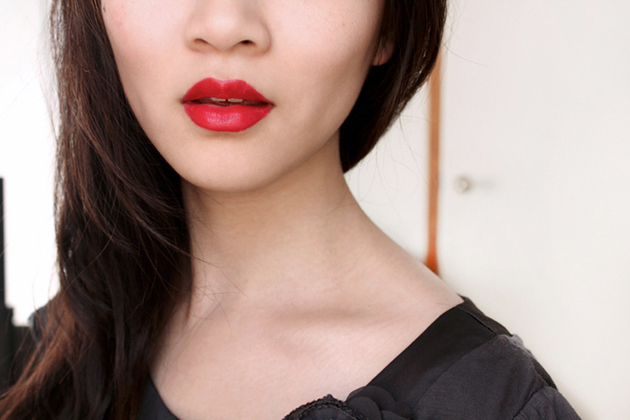 Red Carpet is the truest of TwistUp reds. With a great balance of red, and blue, it applies as a glamorous, classic red. It's less glossy and a touch more orange than Clinique Mightiest Maraschino.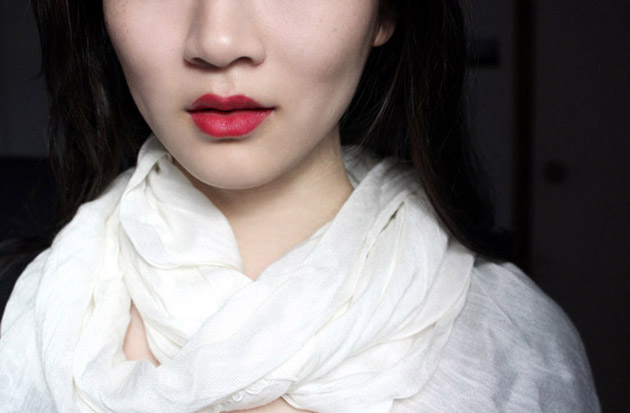 Flirtini is a light violet-berry; the most understated of the "reds". It's a little less opaque than Monroe; medium-opaque and a great almost-red.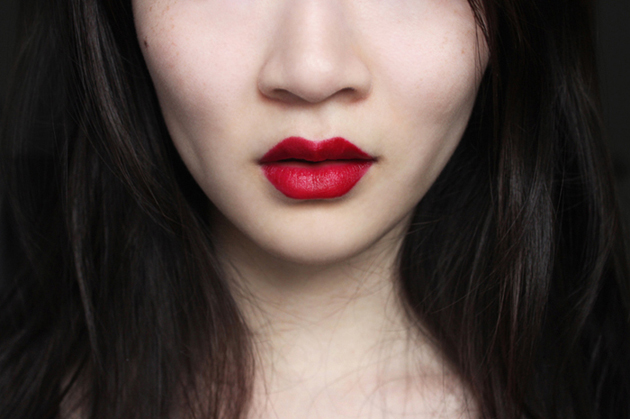 Cherry turned out to be my unexpected favourite of this entire range. The texture is a little drier than the rest, and it gives the most beautiful, velvety finish. The only word I can think of to properly describe this one is opulent: both in formula and colour. It's a very rich berry shade, with blue undertones, a little purple, and just the right dose of red.
Recommendations, favourites, & comparison swatches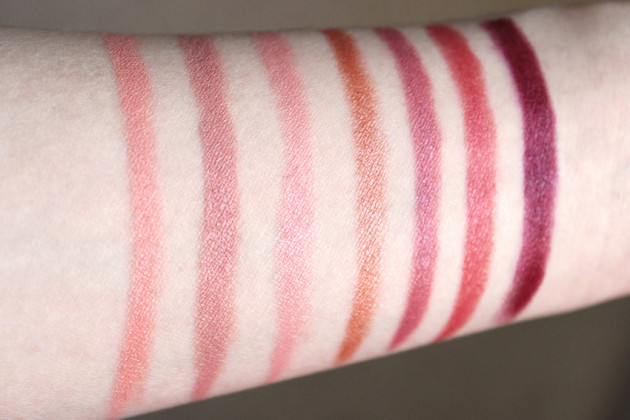 Annabelle TwistUp swatches – nudes and browns, from L-R: Naked, Havana, Absolute, Tease, Romance, Divine, Vamp
My must-have TwistUps are Naked and Cherry. Seriously: Naked is an awesome nude if your skintone is sort-of like mine, and Cherry is an absolute must-have no matter who you are. It's more of a stunner than all of my YSLs combined, you guys.
I also quite liked Fizz (particularly on film; less so in real life), and surprised myself by actually really Royale and loving Sorbet. Kinky Pink is another one that took me by surprise: it's bright, but manages to skip past Barbie-doll to slam right up into holy hotness, Batman. I didn't love Vamp as much as I thought I would, but it's definitely gorgeous — and a great pick for the fall.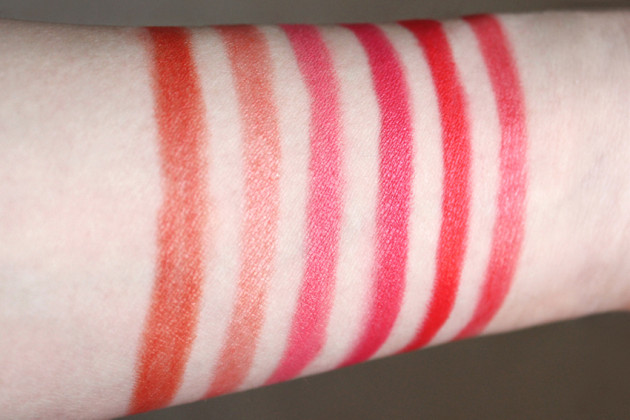 Annabelle TwistUp swatches – oranges and corals, from L-R: Kiss, Mimosa, Bubble, Sorbet, Orange Pop, Mai Tai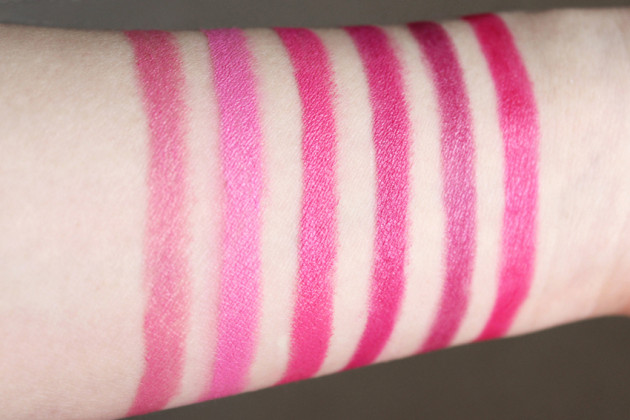 Annabelle TwistUp swatches – pinks, from L-R: Breeze, Bazooka Pink, Fuchsianista, Plump It Up, Royale, Kinky Pink
The easiest TwistUps to wear are Absolute and (depending on your skintone,) Romance and Breeze.
I personally really hated Kiss and disliked Mimosa, but that was no surprise — I'm not a big fan of oranges. (Skip these if you're pale, cool, and/or olive!) My surprise-dislikes were Tease, which looked really dated with its dated undertones and frosty finish, and Bubble — there was something too synthetic about the colour for me.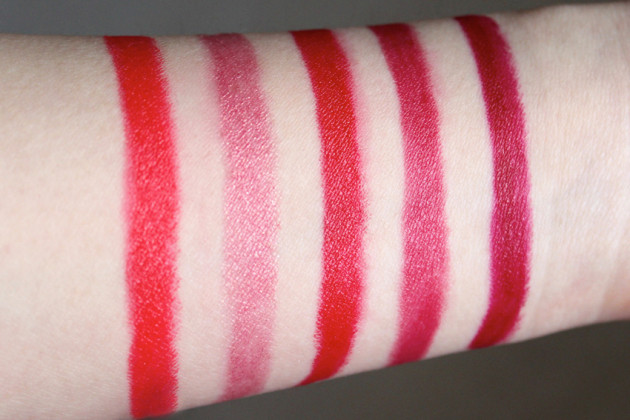 Annabelle TwistUp swatches – reds and almost-reds, from L-R:  Monroe, Fizz, Red Carpet, Flirtini, and Cherry
What are your favourite TwistUps? And, seriously, how badly does Annabelle need to make their online store international? ;)