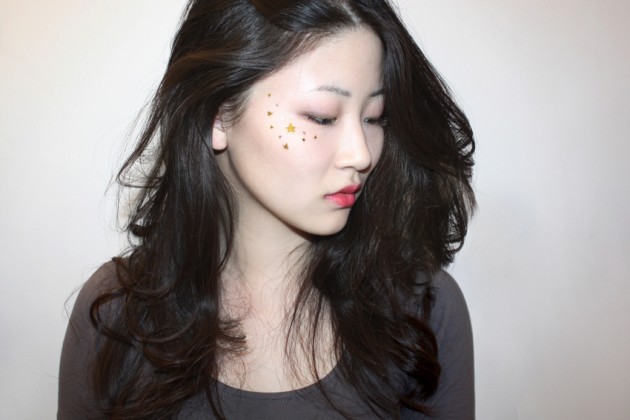 I'll be the first to admit that I'm awful at planning things in advance, as you might have noticed. (Full disclosure; I managed to schedule tomorrow's review for this morning. It was up for a little over three hours, so if any of you are wondering where it went — well, went to go hide behind Nov. 1st for the meantime.)
So, here's one for all of you who want a cool, wearable Halloween look that requires almost no planning. Because, let's be honest, sometimes planning is just one of those things that should (but totally never manages to) happen.
For a full tutorial, don't miss this post on She Said Beauty!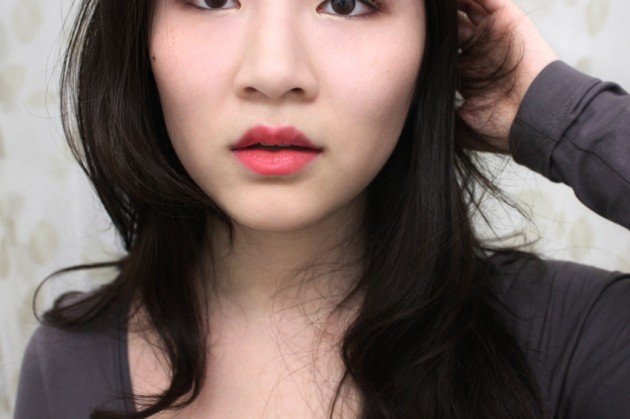 Not just easy to co-ordinate, this look is pretty easy to assemble, too. Start out with a basic face; medium-coverage foundation; plenty of powder and contouring. The lip and cheek colours are up to you (I love a good reddish lip in the fall), as is the brow shape — just make sure to fill them; with a focal point away from your eyes, you'll want to make sure they're still adequately framed.
If you're adding illuminator to your cheekbones, try to pick a powder product to get better wear out of the stars.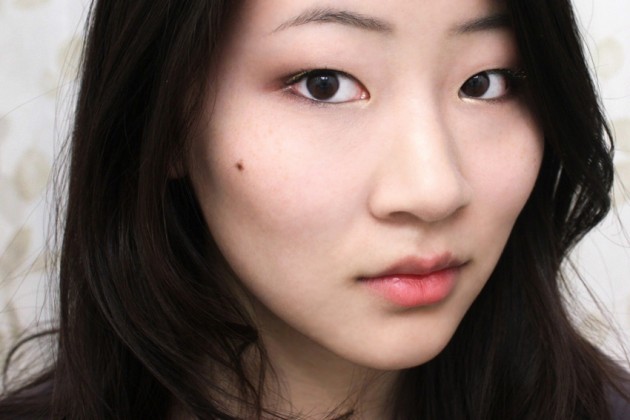 Start your eyes with a basic, matte smokey eye, then add a little bit of interest for Halloween's sake. I went with a metallic gold, lining my upper lashline with LUSH Fantasy & taking Fyrinnae Polar Bear through the inner corners. Then, after mascara, I took Fantasy along a few of the tips of my upper lashes, too. (You can see it more in the flash photo, later in this post.)
Another option that's just as easy is to sparkle with pointed intent — pick a loose pigment with a larger particle size of shimmer, then pat it onto the middle of your lids and/or the inner corners. Don't blend it too well, leaving it instead to juxtapose with the matte lid shades, and choose something with coloured reflects (eg. red at an angle or with flash, but unnoticeable straight-on) for extra impact.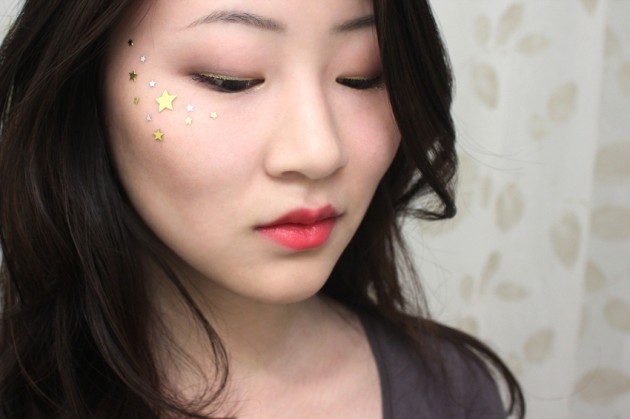 From there, grab some lash glue & craft store confetti to take the look from pretty to Halloween-levels-of-awesome. I kind of cheated on both, to be honest; instead of lash glue, I used an Annabelle Glitterama Liquid Eyeliner (glitter liners are my stash secret for when I'm out of proper fixatives) & picked the gold and silver stars out of a rainbow mix of loose stars.
What? It's not poor planning; it's totally innovation.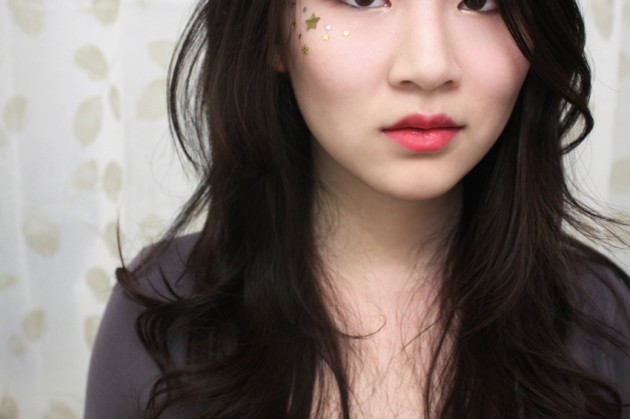 Products used
EYES: Senna Eye Shadow in Sphinx, Smolder, Intrigue, and Taupe Glow (for a basic neutral eye); Annabelle Smoothie Eyeshadow Pencil in Licoriche, LUSH Eyeliner in Fantasy, and Fyrinnae Polar Bear loose pigment.
SKIN: theBalm timeBalm in Lighter than Light, Marcelle Pressed Powder in Translucent, Senna Eye Shadow in Sphinx (to contour), and NARS Powder Blush in Mata Hari (very sparingly!) for colour.
LIPS: Bite Beauty High Pigment Lip Pencil in Pomegranate layered lightly under Korres Cherry Oil Lipgloss in Fuchsia, also sparingly.
AND: Loose confetti from the craft store! (Paper and aluminum punch-outs will work in a pinch, too.)