I don't think we've covered Easter beauty on theNotice in the past, but there are a few sets and products out this year that are just too perfect to pass up. So, without further adieu: let's get eggy!
(I can say that, right? It's not, like, weird or sexual or offensive in any way?)
The eos Easter Basket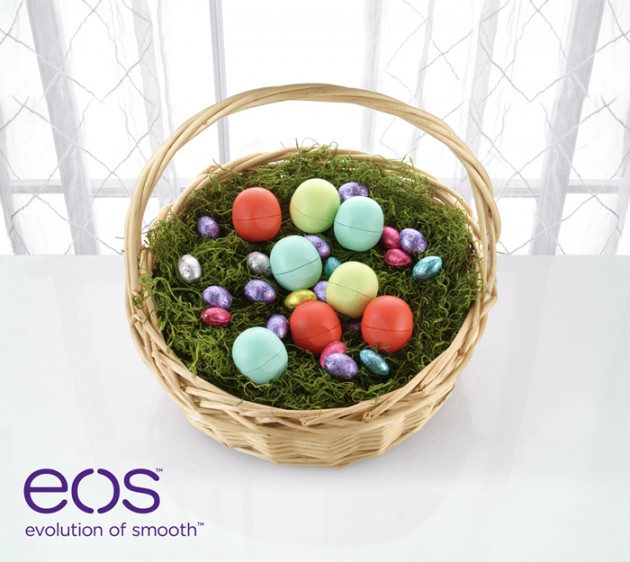 It's been a while since I've talked about the eos smooth spheres, but I promise it's not because I love them any less now than I did then. I just get distracted; you know how it is. (Plus, my sister appropriated my Honeysuckle Honeydew balm a while back, and I've yet to pick up another.)
I have to be honest, here: when the eos Easter image popped up in my inbox, I couldn't not post about it. I mean, how cute is that? When a great, 100% natural, petrolatum- and paraben-free product turns out to be the perfect beauty-addict version of an easter egg, you just have to share the joy.
And if that little piece of joy just so happens to be $3.99 CAD and USDA-certified organic, well.
A bit of LUSH…
Reusable bubble bars, eggs with tiny birds inside of them, and random donkeys, oh my!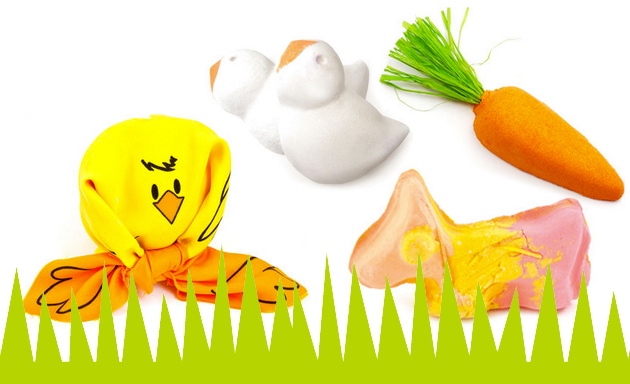 I don't think there's any beauty company that does the holidays (by which I mean all holidays) as thoroughly or weirdly as LUSH, and you have to give them points for effort awesomeness. And, just as a testament to that awesomeness: an excerpt from Donkey Oaty.
"We'll be honest. We don't really know why we've got a donkey for Easter. It's very odd. We originally had the idea of creating a Bath Bomb piñata that you hung over the bath and then smashed, so we made a big donkey bomb. Although we liked the idea, we couldn't work out what should be inside the donkey (eggs? A little donkey?!) – so we made him a bit smaller."
LUSH is about as weird as it gets, and the fact that they're pulling off both strange and mainstream? Obviously, they're doing something very, very right!
Ellis' Spring Gift Set isn't actually out for Easter, specifically, but that doesn't change the fact that it's out just in time for the holiday! (Also, Easter colours and Spring colours are pretty much the same, aren't they?)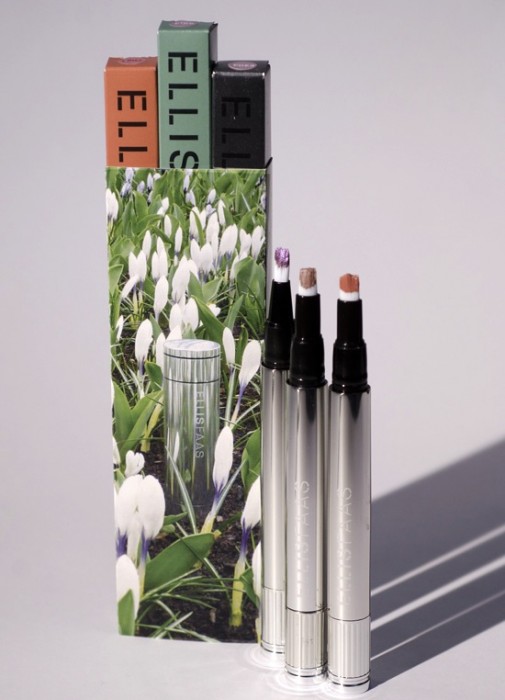 The set, at a cringe-worthy $85.00, contains a lavender-taupe (Creamy Eyes E106), a shimmery lilac (Light E304), and a nude pink lip colour (Milky Lips L207). I'm rather at odds with the Ellis packaging, but I've said it before and I'll say it again: no one does cream eyeshadows like Ellis Faas. They can be a bit difficult to work with, but they last all day – quite a feat, with lids as difficult as mine.
Have a lovely Easter weekend!! xx