I realized that we haven't updated this list, so here we go again! This list contains only liquid foundations (no cremes, powders, or tinted moisturizers), and runs approximately from the least to the most expensive. As usual, feel free to let me know in the comments if you've found any others.
Ingredients for all products can be found in the title line of each link. Just hover your mouse over the price to see it!

Additionally, if you would like to share our list of silicone-free liquid foundations, please link directly to this post. It takes quite a few hours of work to create a post like this one, and I would greatly appreciate it if you could refrain from replicating any or all of the content — thank you!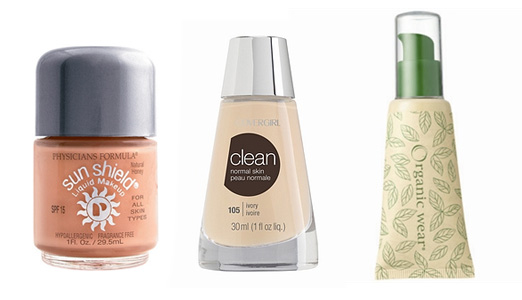 Physician's Formula Sun Shield Liquid Foundation SPF 15,
$5.95
.
CoverGirl Clean Liquid Makeup, $6.99. *Not all shades are silicone-free
Physician's Formula Organic Wear Liquid Foundation SPF 15. $13.95.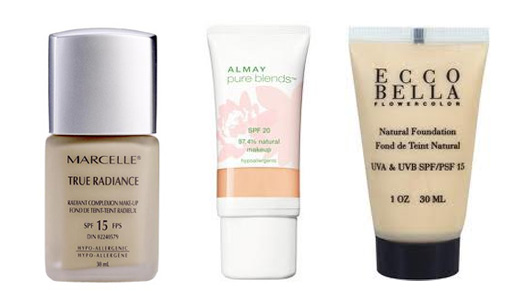 Marcelle True Radiance Make-up SPF 15, $14.95.
Discontinued
Almay Pure Blends Makeup SPF 15, $15.69.
Ecco Bella FlowerColor Natural Liquid Foundation SPF 15, $22.95.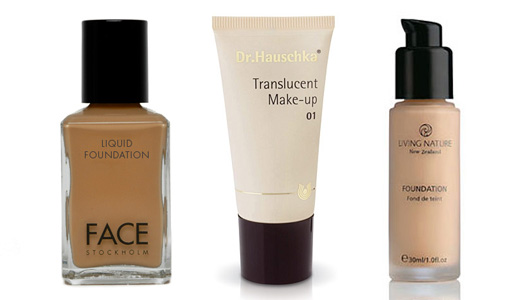 FACE Stockholm Liquid Foundation,
$36.00
.
Dr. Hauschka Translucent Makeup, $36.95.
Living Nature Foundation, $37.00.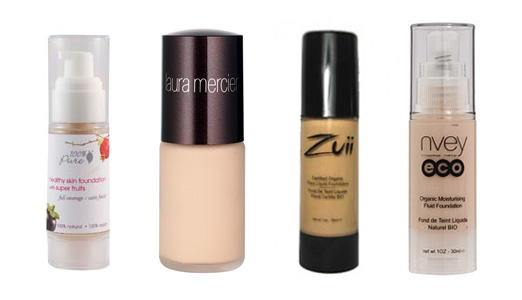 100% Pure Healthy Skin Foundation SPF 20,
$41.00
.
Laura Mercier Oil-Free Suprême Foundation, $42.00.
Zuii Organics Flora Liquid Foundation, $44.95.
Nvey Eco Moisture Rich Fluid Foundation, $45.00.
More silicone-free beauty…
Silicone-free category on theNotice {here}
Silicone-free creme foundations {here}
—
PLEASE NOTE: I am working on updating this list, but it won't be for some time now! Here are a few foundations that are missing from this list: