The product: Marcelle Essentials Cleansing Milk
The cleansing: When you feel like you're basically just smearing lotion on your face, you don't expect said lotion to take off all your makeup… but this does. (I mean, it doesn't take everything in the entire world off, but you honestly can't expect a basic cleanser to remove your waterproof eyeliner – after all, that's what makeup remover is for, right?)
The ingredients: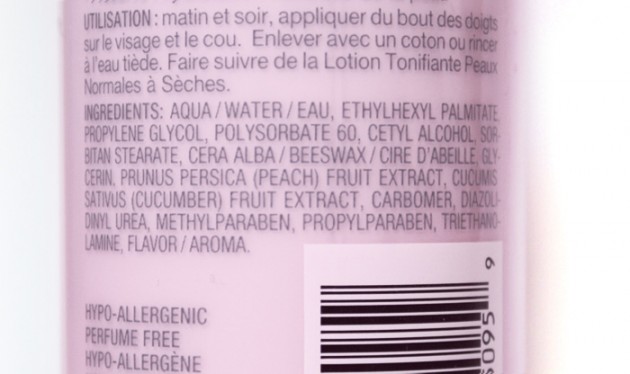 The moisture: I wasn't a fan of cleansing milks before this one, but after just a week or two of using this exclusively, I can honestly say that my skin is noticeably less dry and patchy than it used to be. Add on the fact that this is scent- and silicone-free, has absolutely brilliant packaging (I'm a sucker for a lid that turns to lock), and is just under $15, and you have a winner.

The verdict?
I'm a bit like a thirteen year old girl for this one, and it's the cute boy in the back of the classroom. Yes, it's boring, and no, I don't get to have fun with the foam and the bubbles and the squeaky-clean feeling, but my skin's just been so damn happy with it.

Anyhow, the only explanation* is that this is an absolutely fantastic cleanser, and it's well worth loving if you have normal/dry skin or a combination thereof!
*Not true; the alternate explanation is that Marcelle's laced this one with heroin and I'm literally addicted to it. Somehow, though, I don't think the CFDA would have approved that ingredient list.