Wednesday, April 20, 2016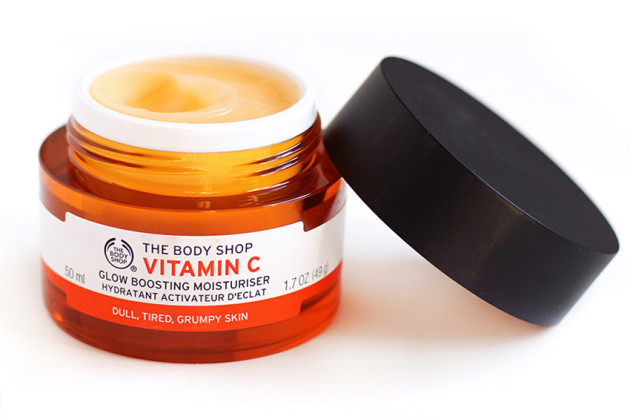 The product: The Body Shop Vitamin C Glow Boosting Moisturizer for Dull, Tired, Grumpy Skin
Five years ago, finding a silicone-free moisturizer was tough. And, while it's certainly not impossible anymore (thanks to the natural beauty movement, there are a whole ton more options nowadays), I find that a lot of the newer 'cone-free brands are a little out of my budget.
Widely-available natural companies like Odacité or Pai make some awesome products (aside: I have a review of some Pai coming up!), but not everyone has $50+ to drop on a single bottle of moisturizer — or have the inclination to do so. So, here's a silicone-free moisturizer from The Body Shop that clocks in at a nice $25 CAD.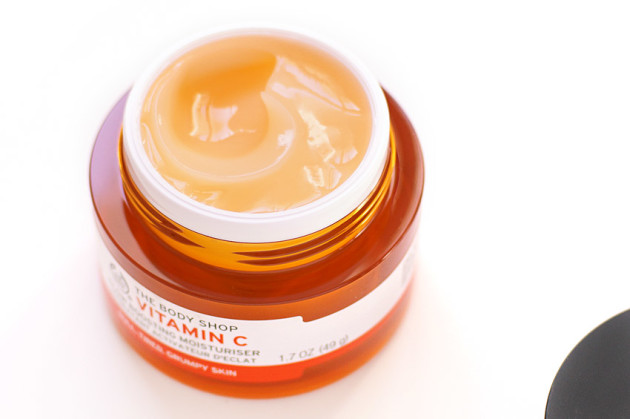 The formula: The texture and scent of the Body Shop Vitamin C Glow Boosting Moisturizer are honestly just divine. It smells as bright, cheery, and citrusy as it looks, and it has a bouncy gel texture. The formula absorbs very quickly, and it feels almost watery when it touches the skin.
Despite the fact that this moisturizer didn't have quite enough "oomph" for my skin, I tested it with my Hydraforce Hydration Detector and got more than decent results. Ten minutes after applying, my skin had gone up from 31% hydrated to 50% hydrated, and it outperformed all of the other moisturizers that I've tested so far. (Including, ironically, the Hydraforce ones!)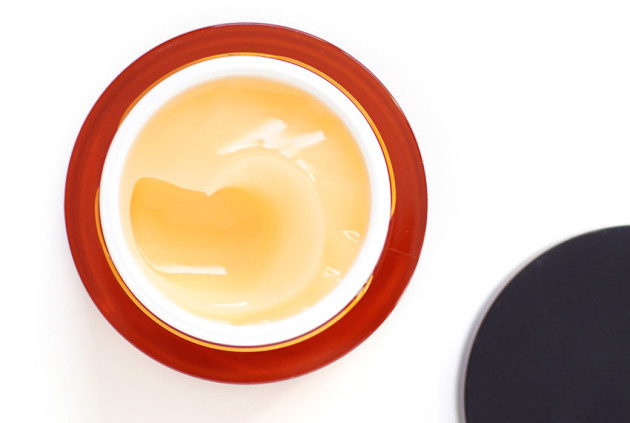 Best for: Where the Vitamin C Glow Boosting Moisturizer really excels, I find (other than in reminding you to eat your daily dose of vitamin C), is in acting as a little transporter vessel. It's nice on its own, but it pairs really well with serums, whether it's layered overtop of them or mixed in before applying.
I think it would be best for normal, dull, or dehydrated skin, but it's a little heavy, and it's definitely better for dehydration than dryness.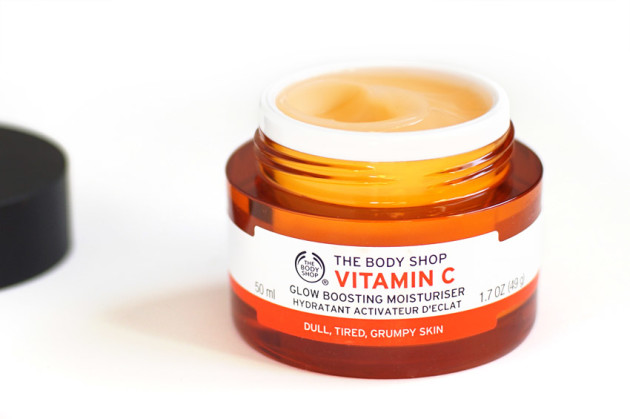 The verdict?
From the friendly-luxe packaging (you know; really nice and well-made but not breakable) to the citrusy scent, this "glow boosting" moisturizer is a total winner. It's a great product for dehydrated skin, and really easy to find, too!
It doesn't make me super glowy, but unlike my favourite DHC and Marcelle silicone-free moisturizers, the Vitamin C Glow Boosting Moisturizer is available outside of Canada/online. It's also full of antioxidants, nice to use, and affordable, so if you want a 'cone-free moisturizer that isn't a hassle or an "investment piece," definitely give this one a look.

Availability: $30 USD/$25 CAD. Permanent as of Summer 2015.