The product: Make Up For Ever 150 Precision Blush Brush (Wavy)
I totally wasn't feeling the whole blogging thing last night, so instead of the CoLab review that I was supposed to have ready for today (don't worry; that's still coming up this week), I have a really short re-review for you guys.
The Make Up For Ever Precision Blush Brush last seen here has been in my right hand pretty much every day for the past two weeks, and it's been there for one reason only: this season is going insane over the contouring products.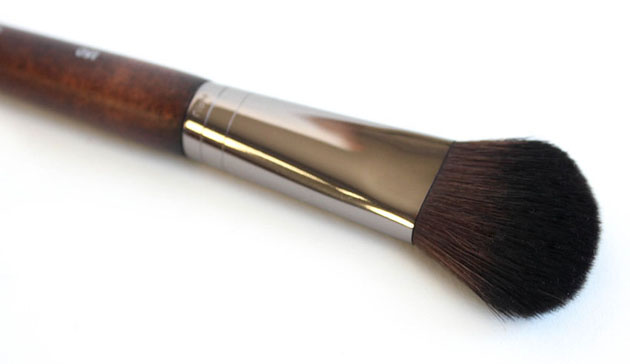 So, girls and boys, take note. If you're going to be contouring with cremes (especially stick-cremes), there's nothing better to blend them in with than the MUFE 150. This thing works in product like a dream, and it's pretty tiny, so you can get really good control with it, too.
The 150 has been great with everything I've tried it on so far, but it's been the very, very best with the Clinique Chubby Contouring Sticks ($21 USD; totally not their real name). They're worth buying together, if you've been on the fence about either one!