Tuesday, September 8, 2015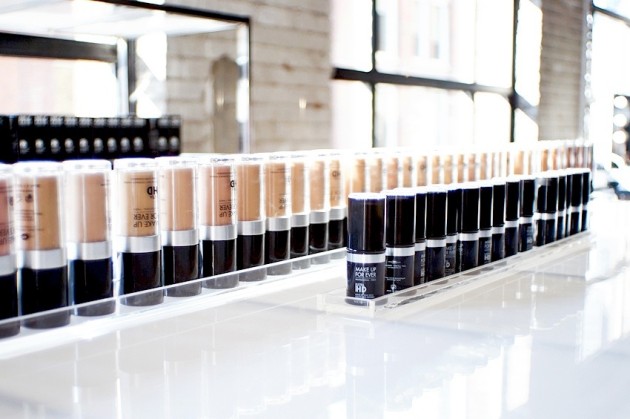 While I was in Toronto this summer, I got to check out a pretty cool new product: the new Make Up For Ever Ultra HD Invisible Cover Foundation ($50 CAD), which launched this July in liquid format, and the Ultra HD Invisible Cover Stick Foundation ($50 CAD), which launches this month.
I wanted to share a really quick little recap of the event, because (a) blogger love!, and (b) the new foundations are pretty darn cool.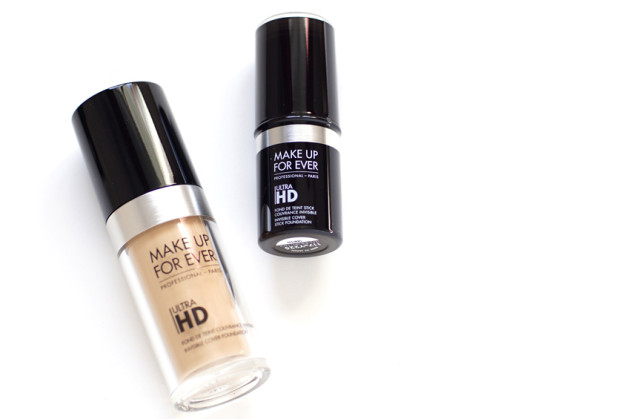 Make Up For Ever Ultra HD liquid & stick/cream foundations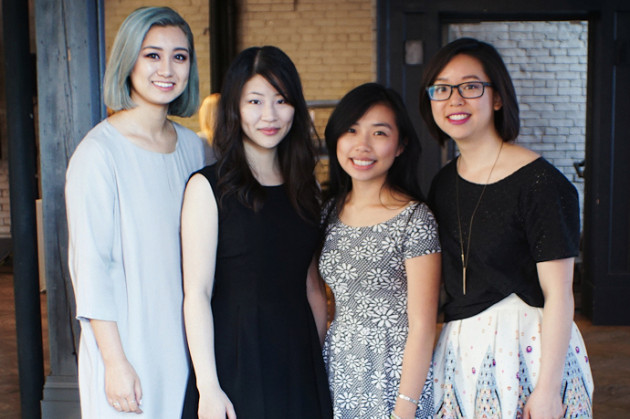 I'll just be over here, pretending to be one of the cool girls… | with Zubie, Steph, and Jenn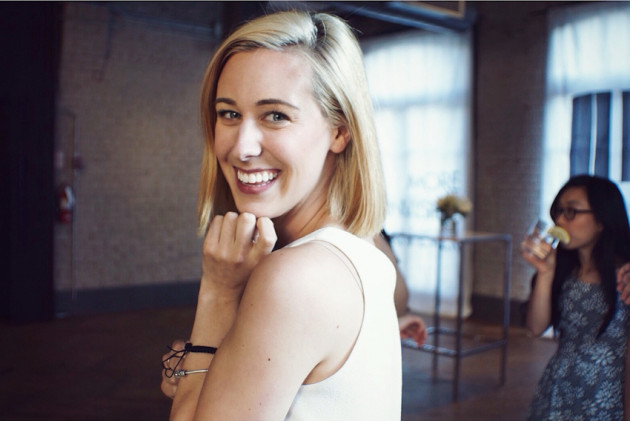 Amy (who just started Bratty B)! I can't even put into words how much I love this girl.
Made for use with 4K camera technology, the new Ultra HD foundations are an update on Make Up For Ever's original HD foundation, which has been the top selling foundation at North American Sephoras since it launched in 2008. (Unfortunately, like the original, both of these foundations contain silicones!)
The key makeup artist at the event demonstrated both of the new "invisible" foundations on his model Ashley, pairing them with the brand's correcting primers — the translucent Skin Equalizer primer in the centre of the face to reflect and bounce light, plus the yellow primer to add brightness.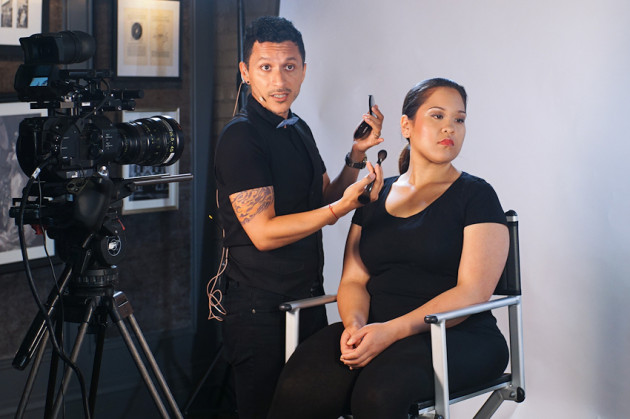 The technology: the new Ultra HD foundations use hyaluronic spheres to make the foundation blend automatically, so the makeup artist at the event recommended a bit of a traditional application method: apply (2 pumps of the liquid is enough for full coverage), let bake, then blend. 
The foundations also include light-diffusing sericite, made to "act like an Instagram filter!" as well as amino acid coated pigments, which blur flaws as they cover. They pair well with the brand's matte skin equalizer, too: just pat it on top (yes, on top!) of your foundation when you're finishing up your makeup.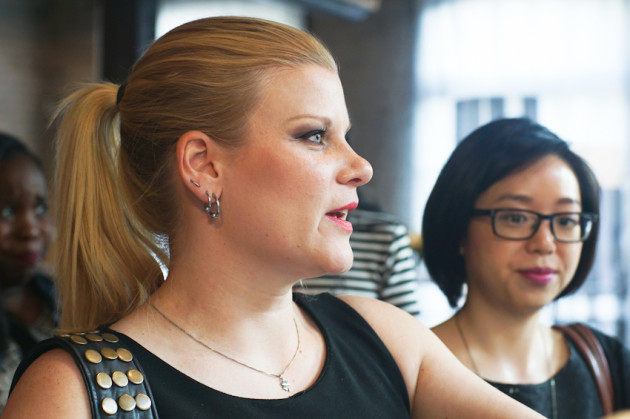 The utterly gorgeous Chelle, from Makeup Your Mind
Jenn, as in "A Beautiful Zen Jenn"! (The beauty blogging world has more Jenns than we know what to do with.) I'm so sad that this girl isn't gonna be there the next time I go to TO :(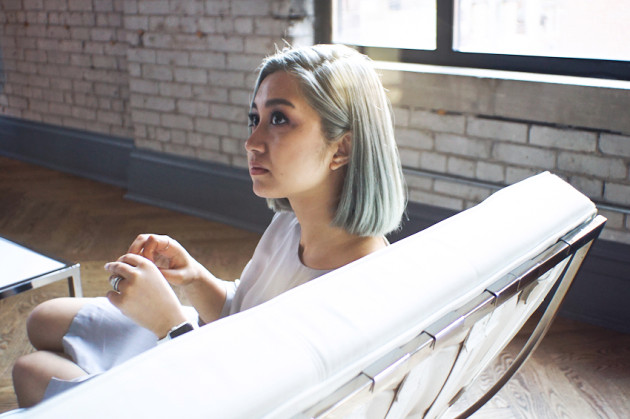 Zubie is pretty much the coolest cool girl. She basically always (ALWAYS) looks like she's just fallen out of a photoshoot.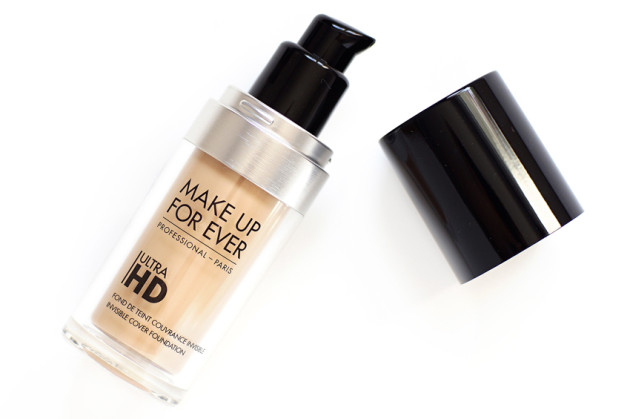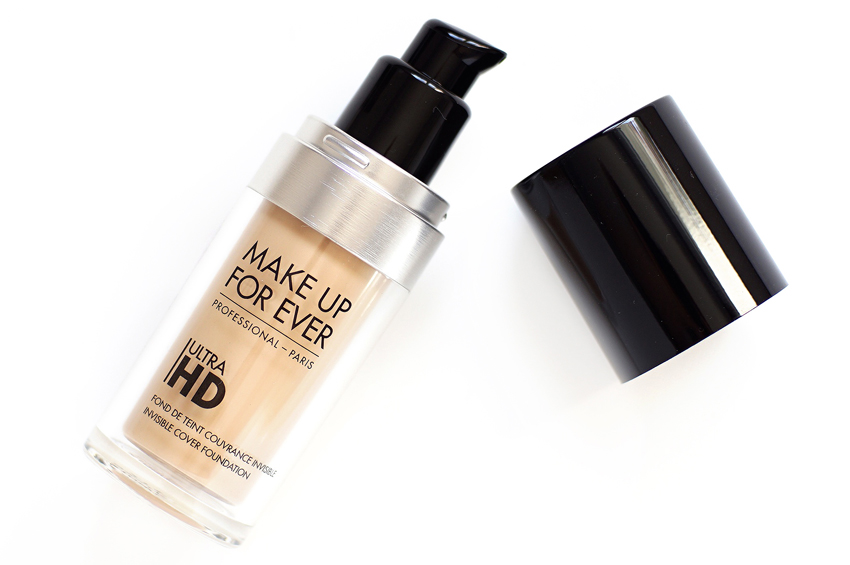 Make Up For Ever Ultra HD Liquid Foundation in Y225 (117 shade match)
The formulas: Make Up For Ever recommends their Ultra HD Liquid Foundation for a natural finish in a lightweight, oil-free formula, and their Ultra HD Stick Foundation for medium-full coverage, touch-ups, and contouring.
The liquid, which is lighter than the original HD liquid, is supposed to be better for normal to oily skin, while the super-smooth stick formula is targeted toward normal to dry skin.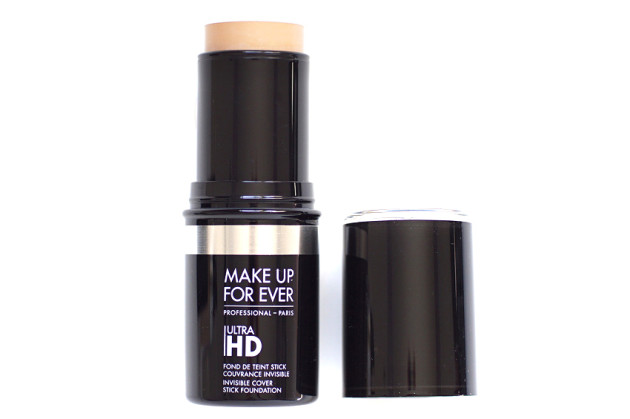 Make Up For Ever Ultra HD Stick Foundation in Y225 (117 shade match)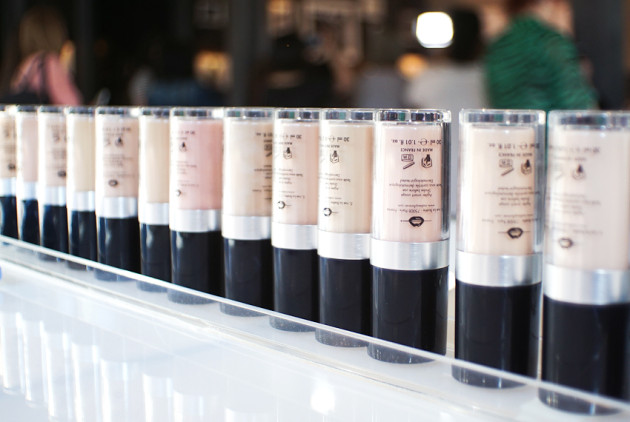 The shades: The new foundations have a wider shade range than the original, and a new shade numbering system to go with it. I was matched to Y225 Marble (the old 117) in my summer tan, which was the brand's lightest yellow-based shade… until now.
Y225 is still the lightest shade in the stick foundation, but for the super-pale guys and gals out there, Make Up For Ever now also offers Y215 Yellow Alabaster and Y205 Alabaster in liquid format! (The pink-based equivalents are R210 Pink Alabaster and R220 Pink Porcelain.) The stick foundation will be available in 15 shades, and the Ultra HD liquid is available in a whopping 40 shades.