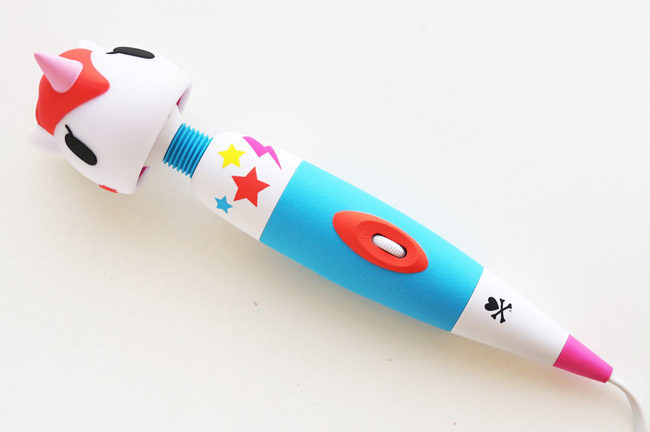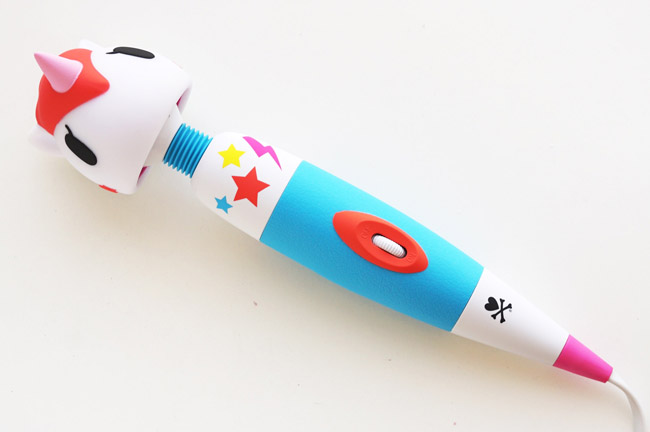 The products: Tokidoki x Lovehoney Unicorn Massage Wand, Mini Vibe, and 7 Function Power Vibe
More than anything, I love being able to laugh in the bedroom. There's something so special about your first bedroom laugh with someone, you know? And I'm not talking some demure giggle. Oh no: I mean a full-on, boisterous, belly laugh. That love of belly laughs that brought me to the Tokidoki x Lovehoney Unicorn Massage Wand (and associated bullets.)
I adore whimsical sex toys. I covet my friend Piph's Jollies Jollet. I love my "forest elf" harness set from Beyond Delights. And nothing–nothing–says laughter and whimsy like a good heckin' RAINBOW UNICORN VIBRATOR. (Donut-stealing bird mini bullets are also very okay.)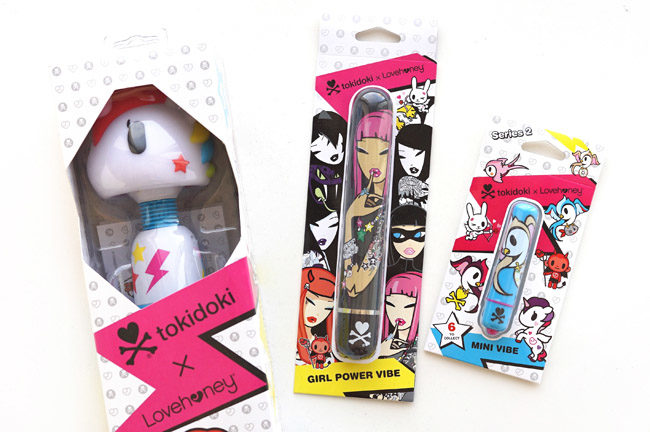 Tokidoki x Lovehoney review – packaging
But first: the Tokidoki x Lovehoney Bullet Vibrators
There are two models of Tokidoki x Lovehoney bullet vibrators available in this collection, in a few designs each. These are the first budget bullet vibrators that I've ever tried, and … Wow. WOW. They are buzzy.
I can never un-feel the feelings that I felt in my hand while trying this tiny horror show the Lovehoney Mini Vibe. It makes my fingers feel itchy and regretful, and don't even get me started on how it made other things feel.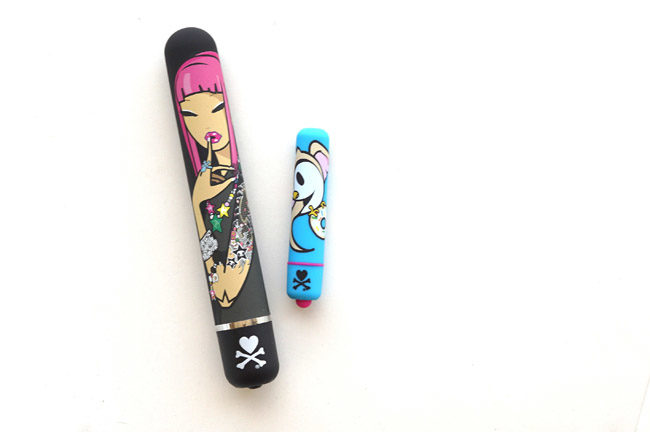 Can a vulva feel regretful and panicked? Because I think I just experienced that for the very first time with the Tokidoki x Lovehoney Mini Vibe ($16 CAD/$7.50 USD/$14.99 USD at Lovehoney), and I am Not A Fan™. My Mini Vibe is in the Swoop print, and while it's very cute, I hate it with every fibre almost every fibre of my being.
I really do like that the Lovehoney Mini Vibe models are cheap, waterproof, and tiny. I'm a fan of the fact that they take AAA batteries, which are easy to find. But I HATE how buzzy they are. They're noisy AND numbing, and I can't abide by them. I can't.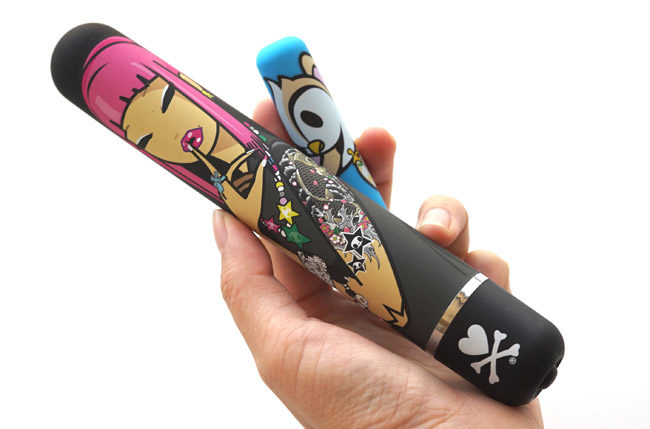 The larger Tokidoki x Lovehoney 7 Function Power Vibe ($36.99 USD at Lovehoney) is by far my favourite of the two. It takes two AA batteries, and while it's very large, I think it's a good vibe when on sale. (Pink Cherry has it for $17.50 CAD/$17.50 USD). It's made of phthalate-free hard plastic, and its body is entirely waterproof.
While still buzzy, the Lovehoney 7 Function Power Vibe has 3 intensities, followed by 4 patterns. The buzz reverberates through the toy quite a lot, and it's very noisy. But that being said, it still achieves its purpose for me – which is really good for a $17 toy.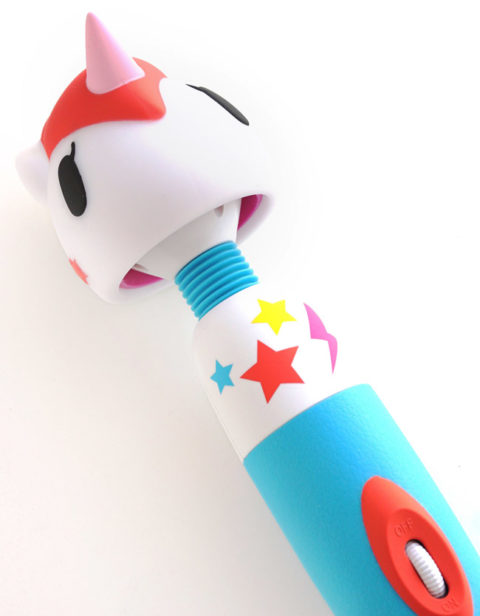 GUYS. It's the Tokidoki x Lovehoney Unicorn Massage Wand!
But enough about bullets. They may be a good introduction to affordable sex toys, but let's face it: what you really want to read about (and what I really want to talk about) is that wand! The Tokidoki x Lovehoney Unicorn Massage Wand ($132 CAD/$65 USD/$119 USD at Lovehoney) is a thing of beauty.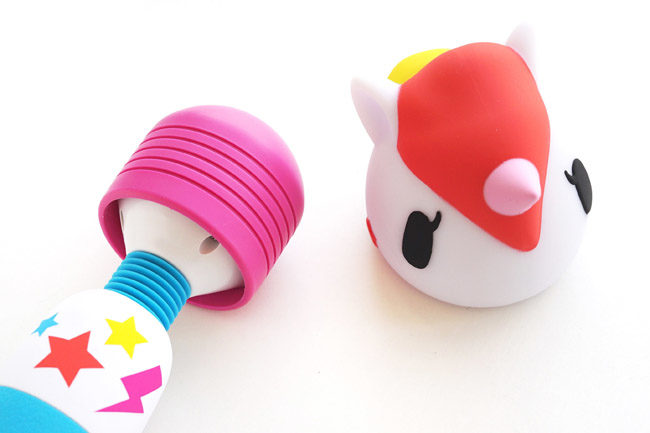 What makes the Tokidoki x Lovehoney Unicorn Massage Wand special? Three things. First, there's the scroll wheel control. It allows for incremental power control (I counted 20 different speeds while slowly scrolling), and it's great for arthritic hands.
Second, there's the unicorn head. It's adorable and unabashedly fun, and it's so. Darn. Squishy. It makes cleaning this toy really easy, and the different shapes around the head give you plenty of different angles to play with. The Unicorn Massage Wand is just Lovehoney's Classic Plug In Massage Wand, rebranded, but the no-slip blue grip and the squishy unicorn sleeve make the wand infinitely better.
Finally, there's the design. It's cute as all heck. You need it.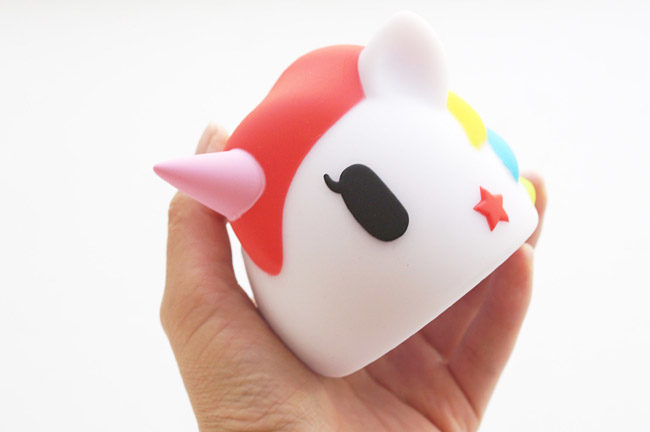 How does the Unicorn Massage Wand stack up to other wands? Well – it depends on the wand. It's far more rumbly and powerful than my Sola Sync, but a less powerful than the Magic Wand. Its textures are better than the Magic Wand, though – the weirdly gritty Magic Wand head has always really irritated my skin, but this one doesn't.
It's WAY less powerful and rumbly than a Doxy Die Cast, but at the end of the day, it's still a plug-in wand. If you're used to using only cordless vibrators, the power on this will knock your socks off, but so will the volume.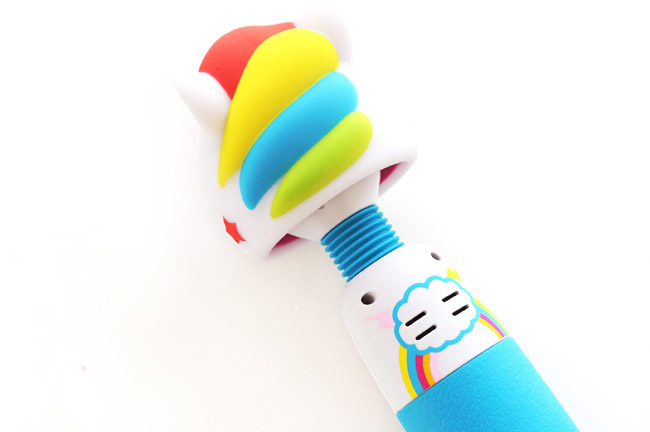 The Unicorn Massage Wand (and, I guess, bullet) verdict?
If you don't want this wand, we can't be friends. (Kidding! We can totally still be friends!)
But in all seriousness: this wand is great. I wouldn't be recommending it if it wasn't so darn cute, but it is so darn cute, and I'm easily swayed and I dare you to fight me on this. Get it. You know you want to.
The bullets? Well, they're okay. They're both basic battery-powered bullet vibes: buzzy, but cheap as it gets. The 7 Function Vibe is decent if you can't get a better vibe for some reason, be it financial or logistical, but trust me when I say that better is out there.
Availability: Limited edition at Come As You Are, Lovehoney, PinkCherry.ca, and PinkCherry.com.