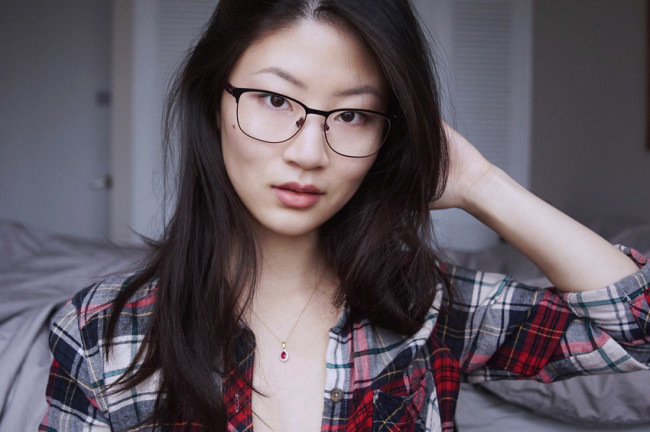 Marcelle Buff Nude lipliner, Rosy Nude Velvet Gel Lipstick
Also wearing: Fitglow Beauty Vita-Active Foundation in VF1, Marcelle Kohl Eyeliner in Mother of Pearl and Chocolate, Annabelle Supernova Mascara
The products: Marcelle Velvet Gel Rouge Xpression Lipstick, Waterproof Lipliner, and Waterproof Eyeliner; Marcelle Kohl Eyeliner
This spring is all about gel-textured mattes (hello, eyeliner revolution of 2006), and I'm feelin' it. As much as I love how comfortable and wearable lipglosses and sheer lipsticks are, the occasional heavy matte is just gorgeous – enough so that I'll make my lips put up with it a few times each month, comfort be damned.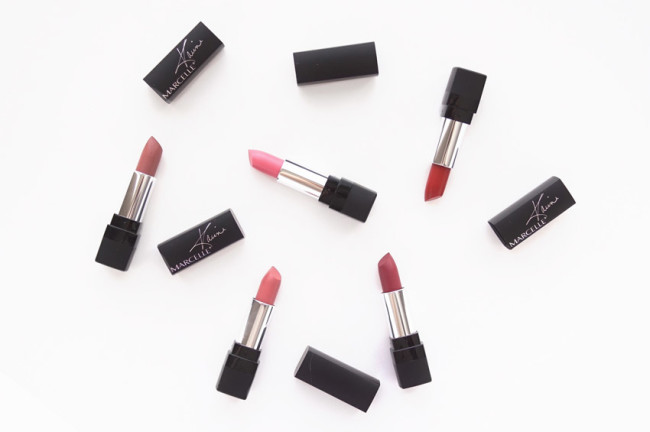 Marcelle Rouge Xpression Velvet Gel Lipsticks and Velvet Gel Lipliners ($11.95 CAD each)
For me, the highlight of these launches is the new Marcelle Velvet Gel Rouge Xpression Lipsticks. They're a five-piece collection with Karine Vanesse, and they rock.
Marcelle (whom I love, but who tend to fudge their copy) promises that these lipsticks will deliver extreme colour, smooth glide, and an ultra-lightweight feel… none of which I particularly agree with. BUT I still think these (and their corresponding velvet gel lipliners) are pretty great!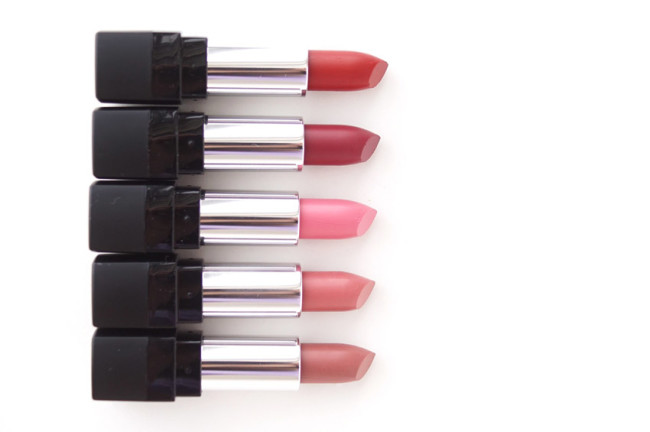 Marcelle Velvet Gel Rouge Xpression Lipstick review

Marcelle Velvet Gel "Buff Nude" Lipliner + Velvet Gel "Rosy Nude" Rouge Xpression Lipstick swatch
The Velvet Gel Rouge Xpression Lipstick formula has a matte finish and medium opacity that's reminiscent of the Make Up For Ever Rouge Artist Lipsticks that I reviewed recently. The formula feels heavy and comfortable, and with the liners underneath, the resulting lip is extremely matte.
I feel like matte lipsticks reinvent themselves every 5 years, and this gel trend is just the newest iteration. First there were the powdery mattes, then the silicone-y ones; now, there are the sticky velvets. Like the Rouge Artists, the Marcelle Velvet Gel formula shows wear after only two hours, and it feels really comfortable–until your lips feel suddenly parched and tight, 8 hours later.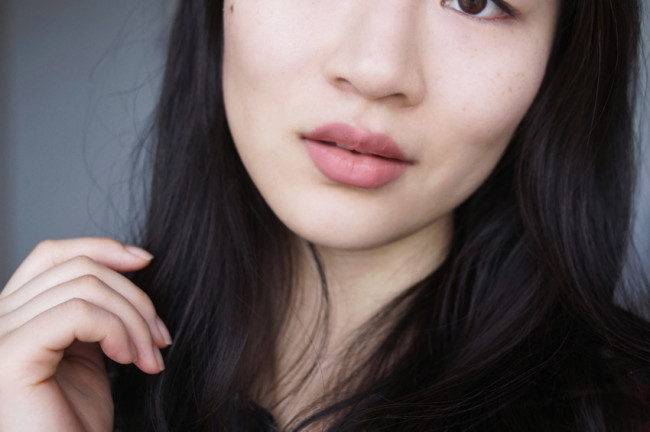 Buff Nude + Rosy Nude lip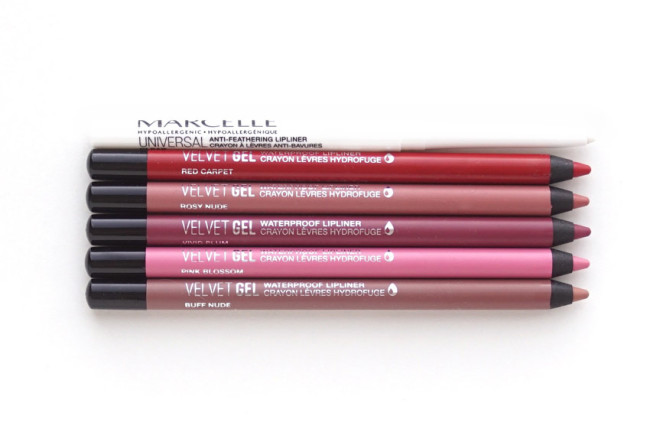 Marcelle Velvet Gel Waterproof Lipliner review + Universal Anti-Feathering Lip Liner ($9.95 CAD)
My favourite shade of the Velvet Gels is Buff Nude – a gorgeous, putty-brown pink. The lipliners in this collection pack a lot of pigment while the lipsticks are medium-sheer, so for a natural-looking lipstick, I like Rosy Nude… and for lips that look big and plush, I like to layer my Buff Nude lipliner with the Rosy Nude lipstick.
If you decide to dip into this collection (it's a lot cheaper than buying a Make Up For Ever Rouge Artist + a lipliner, for sure), I would definitely recommend that combo!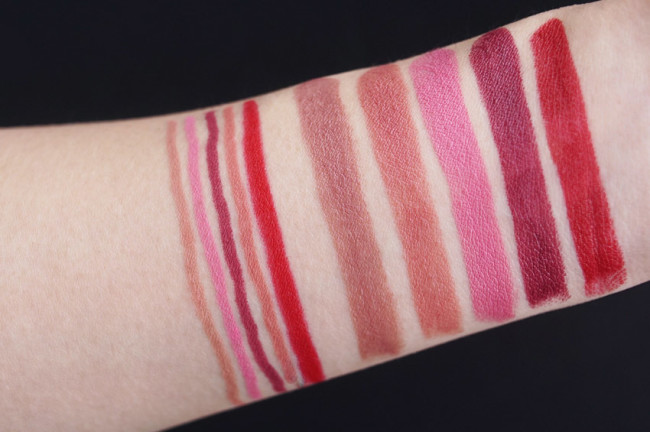 Swatched L-R in indirect sunlight: Marcelle Velvet Gel Waterproof Lipliner in Buff Nude, Pink Blossom, Vivid Plum, Rosy Nude, and Red Carpet / Marcelle Universal Anti-Feathering Lipliner / Marcelle Velvet Gel Rouge Xpression Lipstick in 755 Buff Nude, 885 Rosy Nude, 888 Pink Blossom, 890 Vivid Plum, and 975 Red Carpet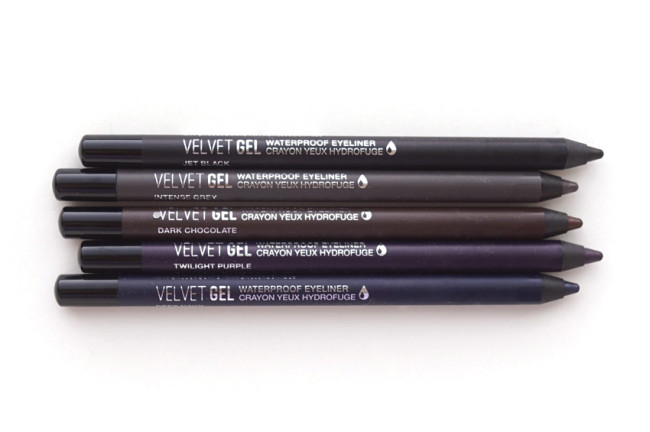 Marcelle Velvet Gel Waterproof Eyeliner ($11.95 CAD) and Marcelle Kohl Eyeliner ($9.95 CAD)
Marcelle also launched a number of eyeliners this spring: the brand new Velvet Gel formula, plus 6 new Kohl Eyeliner shades.
I love working with the Velvet Gel Eyeliner texture. They're really pigmented and buttery-smooth, and they don't pull or drag the way that Marcelle's regular Waterproof Eyeliner formula can. But the 24h wear promises are a blatant lie: I can barely make it to 2 hours before my oily lids start disintegrating this formula like a well-read sociologist cutting through bullshit.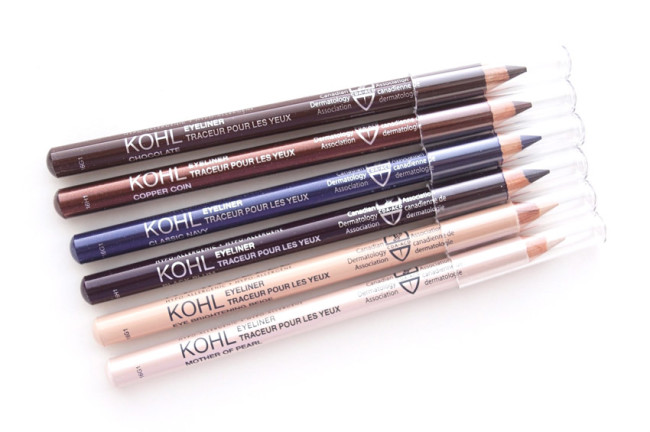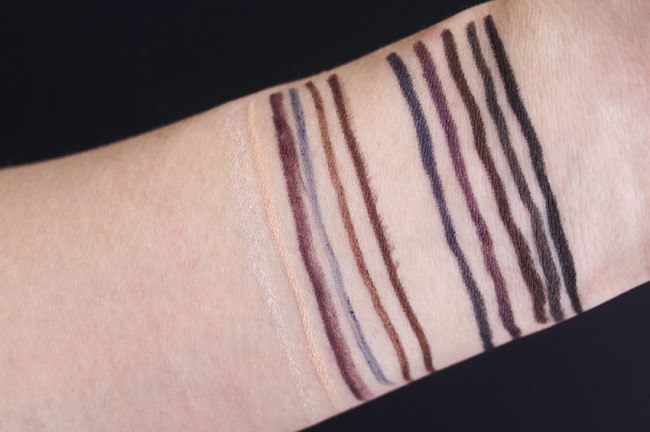 Swatched L-R in indirect sunlight: Marcelle Kohl Eyeliner in Mother of Pearl, Eye Brightening Beige, Black Plum, Classic Navy, Copper Coin, and Chocolate / Marcelle Velvet Gel Waterproof Eyeliner in Deep Navy, Twilight Purple, Dark Chocolate, Intense Grey, and Jet Black
I also tested out the new Marcelle Kohl Eyeliner shades, and you know what? For the first time ever, I get why these are still a Marcelle staple. They're sheer and seem dated (what kohl doesn't?), but they have their place.
Marcelle promises a 4 hour hold on the waterline with these, and they really do outperform the waterproof Velvet Gels in that respect. I'm totally smitten with Chocolate and Mother of Pearl, which I wear on my upper waterline and lower lashline, respectively. Paired together, the two make my eyes look wide and awake (neither of which is true; I constantly wish I was sleeping the sleep of a thousand sleeps), and they last 3-4 hours on the waterline.
Plus, the formula doesn't irritate my waterlines at all, so you're not even suffering in the name of beauty. You just get to enjoy, and then enjoy some more.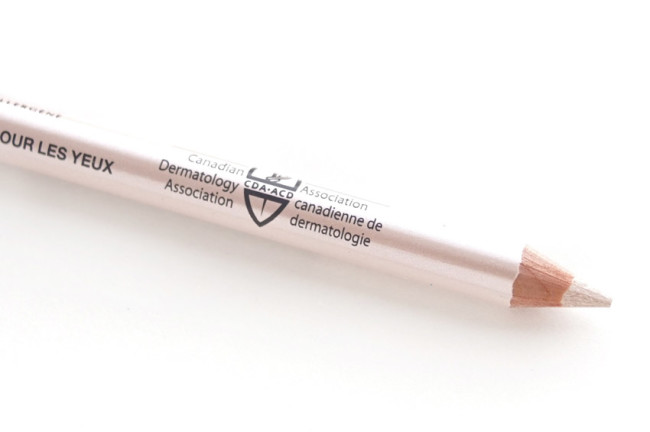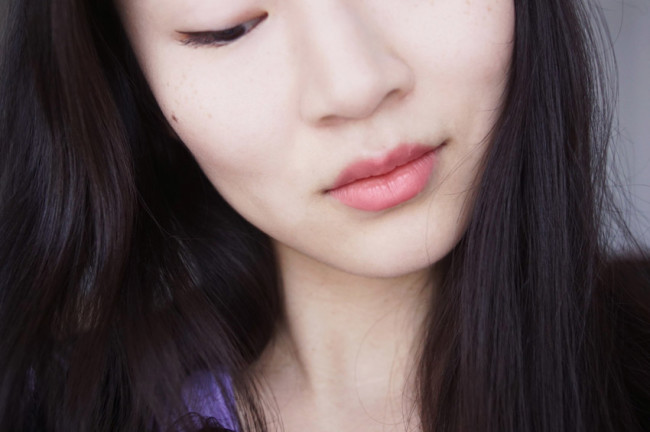 Marcelle Velvet Gel Rouge Xpression Lipstick in 885 Rosy Nude swatch, review
The verdict?
My dry lips and I have our issues with the Marcelle Velvet Gel formula, but overall, I was really happy with these spring launches. The Mother of Pearl Kohl Eyeliner is a total must-have (especially at less than $10!), and it vastly outperforms any nude eye pencil I've ever tried in terms of wake 'n fake effects.
For the lip products, if your lips aren't dry and you like mattes, then these are a solid drugstore choice. But if, like me, you live off of lip balm and the tears of lesser mortals, then there's no point in suffering for the sake of beauty with the Marcelle Velvet Gel Rouge Xpressions.
Even if your lips will look extremely babely.
Availability: All new permanent products. Available at drugstores and mass market retailers across Canada, and online at Marcelle.com.