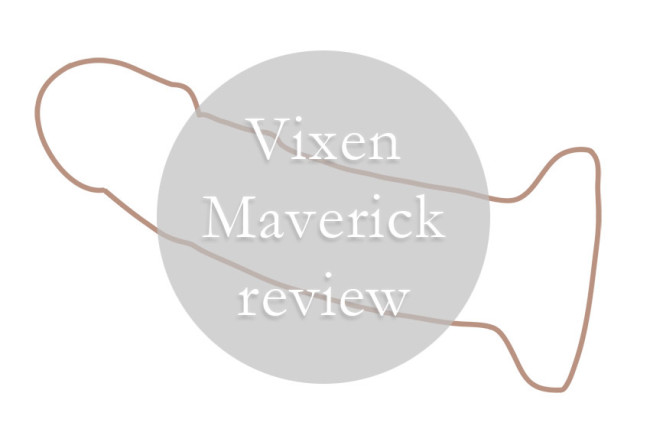 The product: Vixen Creations VixSkin Maverick dildo
It's been a while since my last sex toy review, so I thought I'd shake things up a little and do something a little out of the ordinary–for theNotice, at least. I tend to focus on non-realistic vibrators, but today, I'm reviewing a toy that's both startlingly realistic and shockingly large.
I know that realistic toys aren't everyones cup of tea, so this review can be found under the cut. For those who venture on, I promise to pack this review with as many bad jokes as I can!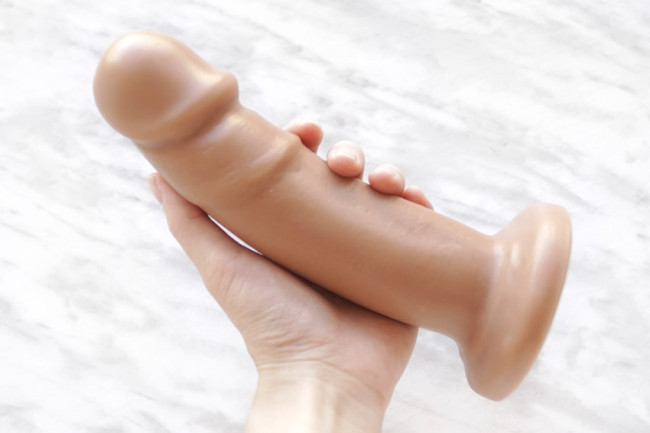 The cold, hard facts: See? I told you there'd be bad jokes behind the cut.
The Vixen Maverick is made from the brand's signature dual-density VixSkin, and it's almost uncanny valley levels of realistic.The firm core gives the Maverick great structure while a soft, squishy outer layer mimics human flesh. (Spoiler: I'm a fan, and all of the friends that I've encouraged to touch my VixSkin have been, too.)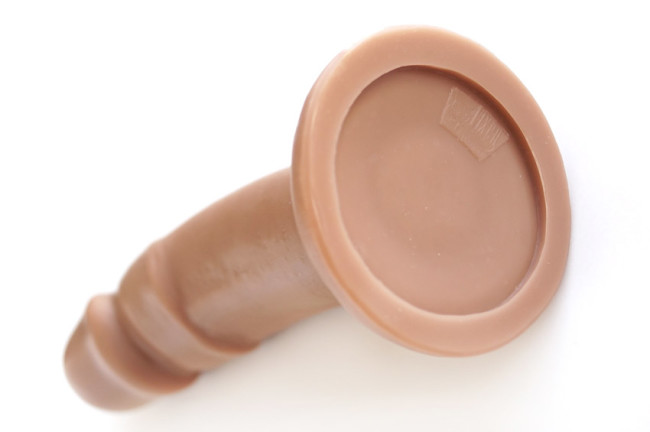 The Maverick is 7″ long and 2″ wide, and it's made from 100% premium grade silicone. It has a flared suction cup base that makes it easy to a) use manually, b) stick to a smooth surface, or c) use with a harness of adequate girth. I like multi-tasking tools whether they're makeup multi-sticks or suction-based dildos, and I really like that Vixen has switched their VixSkin toy moulds to produce everything with a suction cup.
(My bright pink Mustang was made just before the switchover, and yes, I'm still sad about it. I don't even have a smooth-finish bedroom wall anymore so I have nothing to stick toys to and watch them flop around hilariously, but the mere fact that I can't stick it to things makes me want to stick it to things.)
In addition to its size, the Vixen Maverick has incredible detailing. It has a defined head and a prominent foreskin ridge, with a "swollen" middle and slightly thinner root. For realism, you really can't do better than VixSkin – even just artistically, they're kind of stunning.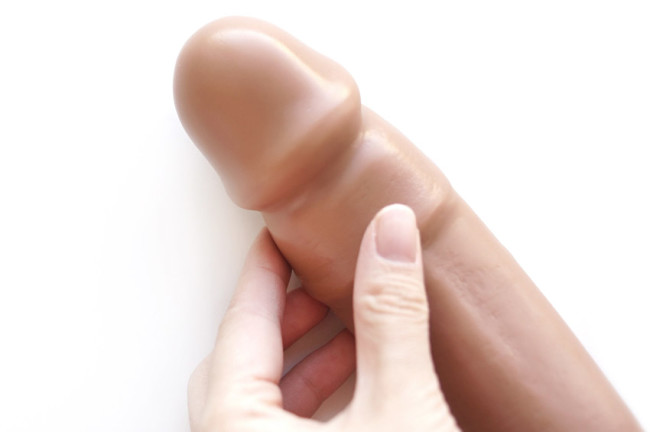 The experience: Make no mistake, folks. The Maverick is very much an experience. I wasn't sure that the Vixen Mustang was the perfect toy for me until I tried the Maverick, but despite the confusingly similar names, I now know that the Mustang was very much the toy for me. I was wrong when I thought otherwise.
Vixen's Maverick dildo sounds like it's going to be the Mustang's slightly larger sibling when you look at the numbers. It is not, in fact, the Mustang's slightly larger sibling.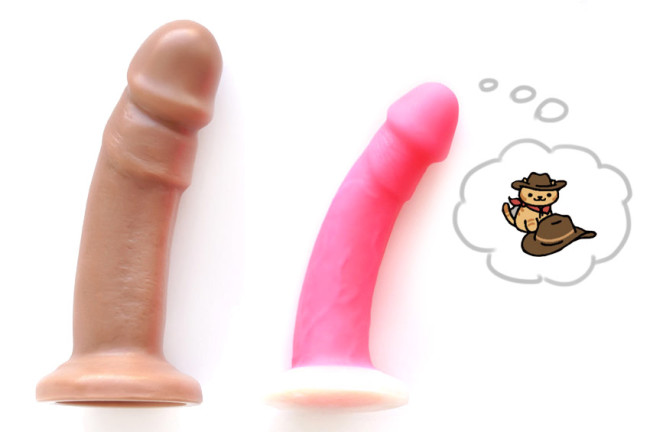 If the Mustang is the next door neighbour who loves family barbecues and cotton candy, then the Vixen Maverick is the hot history prof who watches weird porn and probably won't ever call you back. (Not that penis size actually influences personality at all, but, y'know. Metaphorically). It's heavy and gently curved, but it's unforgivingly large. And I hate to cave in the face of a challenge, but… the Maverick was not for me.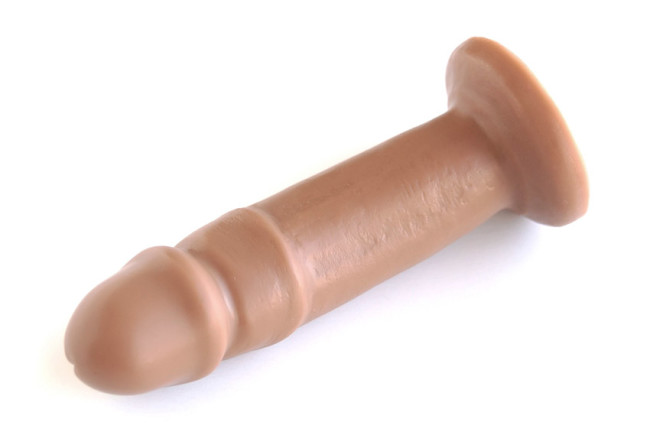 The verdict?
I'm no size queen, and while I am definitely in the mood for a Maverick Moment™ every now and again, those moments are rare. The Vixen Maverick is an excellent toy, but I think it's best for those who like a lot of girth. 
Alternately, if you're looking at exploring bigger toys for the first time, then the Maverick is a great choice. Its soft, squishy outer layer means that it's more comfortable to work with than toys made of standard silicone, glass, or stainless steel, but it feels no less filling. Just make sure to prep accordingly, and don't forget to add some great lube (like Sliquid H2O; US/CAD) to your order!
Availability: $105 USD/$135 CAD at SheVibe (US) and at Come As You Are (CA). Product provided by the ever-lovely folks at SheVibe.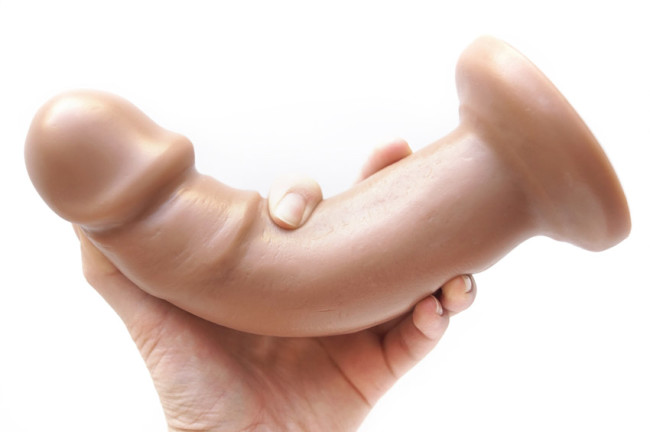 This is about as bendy as the Maverick gets.