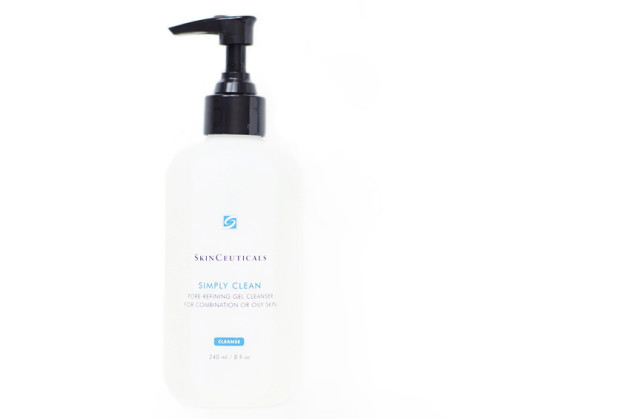 The product: SkinCeuticals Simply Clean Pore-Refining Gel Cleanser
The thing about SkinCeuticals' Simply Clean cleanser is that it shouldn't work for me… but it does. It's everything that my skin usually hates, from the texture (gel instead of milk) to the target audience (oily instead of dry and sensitive).
But despite all that stuff, Simply Clean works wonders on my skin. I'm not sure how, but if I had to guess, I'd say probably magic. Maybe a crossroads deal; maybe a regular, ritualistic sacrifice. There are probably goats involved or something.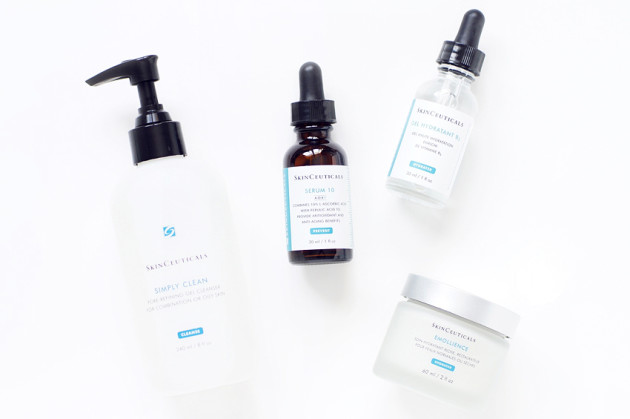 The formula: SkinCeuticals' products are all formulated with the philosophy of "prevention, protection, and correction," (AKA science! Science! Science!) and their cleansers are no exception. Simply Clean is formulated with a hydroxy acid blend to gently exfoliate dead skin cells, smoothing out rough texture and removing excess oils.
It's made for people with oily/combination skin and great for those with acne, but it was recommended as part of my skincare regimen because some of my pores can get a little clogged. My skin specialist told me that it (unlike the brand's Purifying Cleanser) would help gently lift the dead skin cells from my skin without requiring more treatment products or physical exfoliation, which my super-dry skin often needs help with.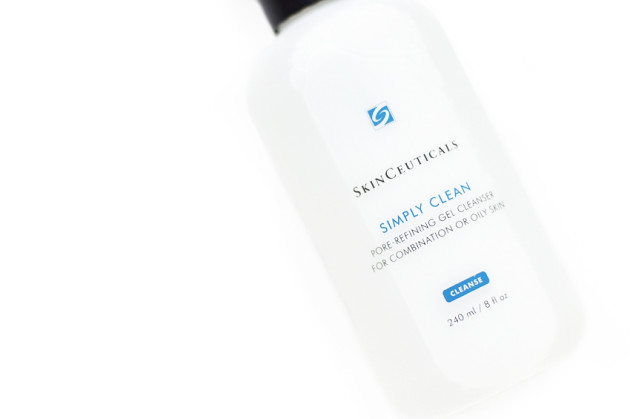 The results: My skin burns in response to a good 70% of the non-milk cleansers that I try, but this one caused no reaction, even after weeks of testing. It still delivers a totally makeup-free, squeaky-clean result, and I've been really happy with it so far.
I feel like I've seen less surprise breakouts and milia since I started using Simply Clean every night, and even though it isn't the line's gentlest cleanser, it's really non-reactive. It's my only squeaky-clean cleanser that I can comfortably use, and that's honestly such a novelty for me that I look forward to using this stuff every night!
(Yeah, the Friday nights around here are really wild.)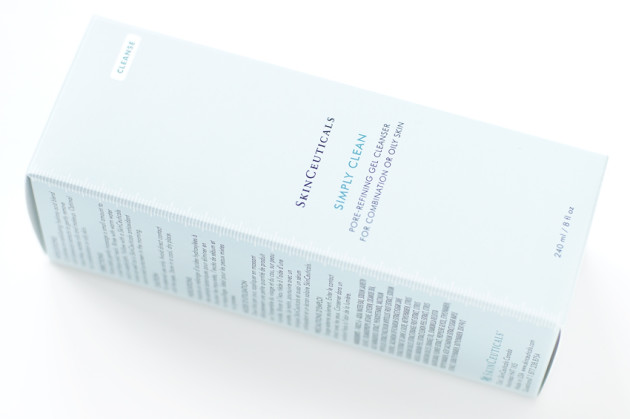 The verdict?
Simply Clean is a simple, no-nonsense cleanser that will gently exfoliate while cleansing and removing makeup. It's best for oilier skin types, but it works well for anyone with clogged pores — yes, even us dry-skinned folk.
I'd skip it if you want conditioning agents in your cleanser, or if you have sensitive skin that isn't clogged (in which case, the SkinCeuticals Gentle Cleanser would probably suit your skin better.) Overall, however, I am very, very impressed with this little dude! I know that cleansers are kind of boring, but this one performs so well that it's my favourite product from the line — and the SkinCeuticals range is far from underwhelming.
(Reviews of SkinCeuticals Hydrating B5 Gel, Emollience Moisturizer, and Serum 10 upcoming.)
Availability: $34 USD/$39.50 CAD though dermatologist's offices (see the SkinCeuticals site to find the one closest to you). Available online at SkinCeuticals, DermStore, SkinStore, and SkinCareRX!
The SkinCeuticals Simply Clean Pore-Refining Gel Cleanser ingredients:
Water, Glycerin, Sodium Laureth Sulfate, Cocamidopropyl Betaine, Propylene Glycol, Cocamide MEA, Phenoxyethanol, Sodium Chloride, Sodium Benzoate, Caprylyl Glycol, Vaccinium Myrtillus Fruit Extract, Sugar Cane Extract, Orange Fruit Water, Lemon Fruit Extract, Orange Peel Oil, Limonene, Sugar Maple Extract, Aloe Barbadensis Leaf Extract, Chamomile Flower Extract, Sodium Hydroxide.