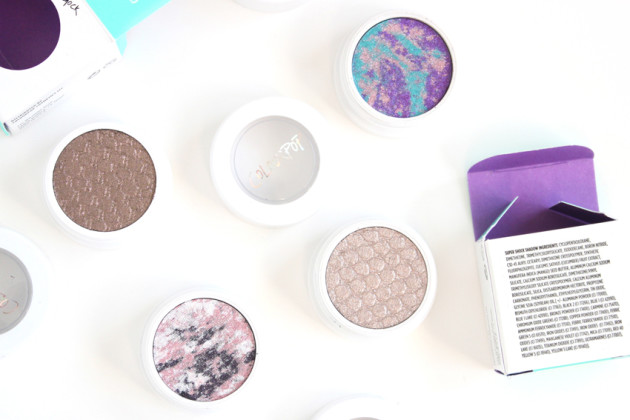 The products: ColourPop Cosmetics Super Shock Shadows in Pop Rocks (Tie Dye), So Quiche (Metallic), I ♥ This (Metallic), and Meow (Tie Dye)
In the world of Instagram beauty brands, there's no one bigger than ColourPop. Their products are cheap ($5 each!!), high-intensity, and super-hyped by heavy-hitting makeup aficionados, and the brand's founders rarely give out interviews — which media publications like Fashionista are so completely dumbfounded by that they've decided there's some sort of weird conspiracy going on.
I made a tiny little ColourPop haul a year or two ago, but I've been campaigning hard for the title of Tardiest Blogger Ever, so obviously I had to drag my heels on this one for as long as I could.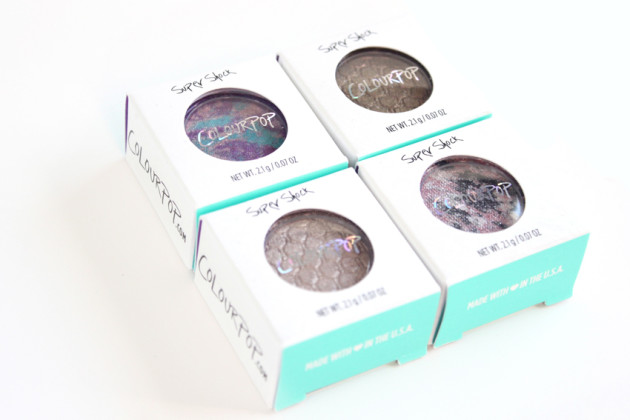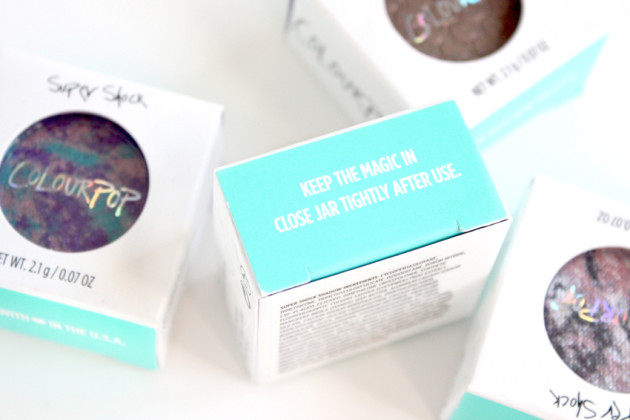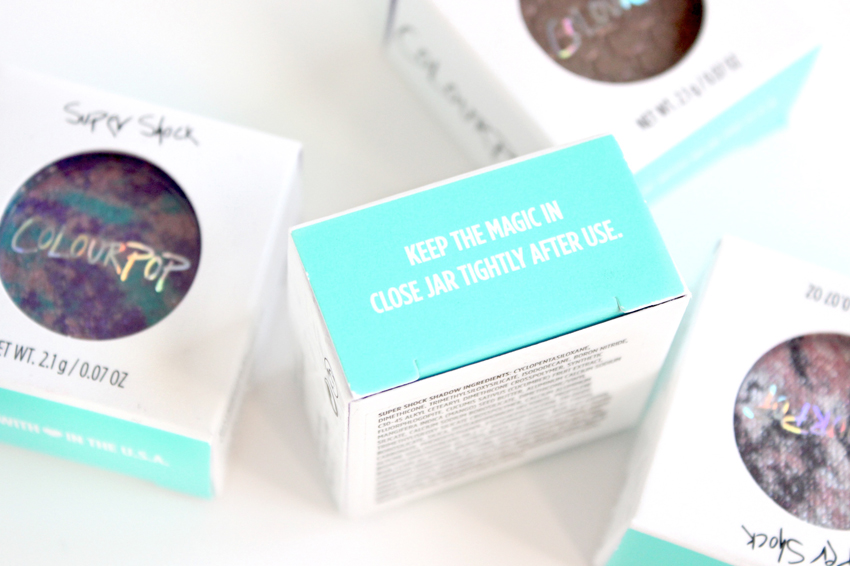 The formula: The ColourPop Super Shock Shadows are the product that really put ColourPop on the map, but they're not actually the brand's biggest seller anymore — that title now belongs to the ColourPop Ultra Matte Lip Creams (which I haven't tried yet). The Super Shock formula is a moist-pressed-eyeshadow one, with lots of cyclopentasiloxane (which will evaporate out) and dimethicone to give smoothness to some seriously high-intensity shadows.
Because of this, the Super Shock Shadows will slowly dry out over time (hence the twist-cap pots). It's a formula that I happen to really like, however — the dampness means that each swipe of eyeshadow applies as if it's been foiled, whether you apply with a finger or an eyeshadow brush.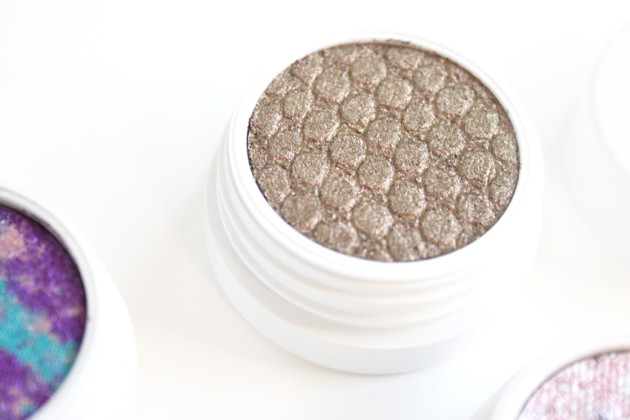 ColourPop Super Shock Shadow in So Quiche (Metallic)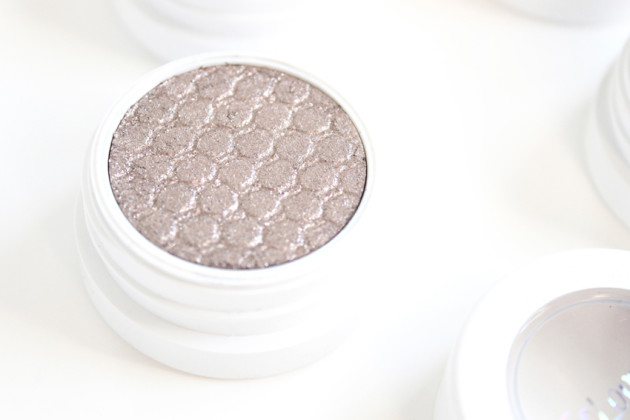 ColourPop Super Shock Shadow in I <3 This (Metallic)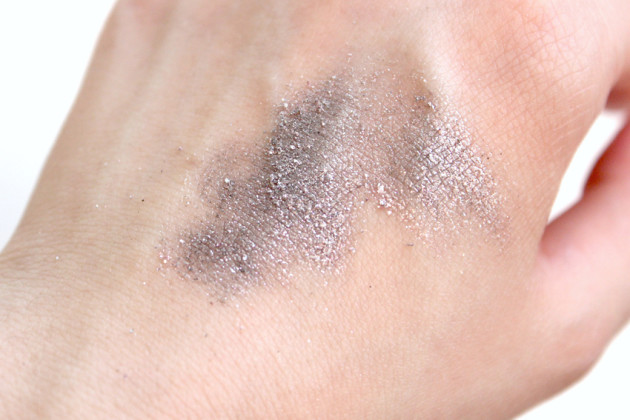 All four of these eyeshadows (post-swatch brush cleaning). See those little flakes?
What I will say about the Super Shock formula, however, is that some of the shades can be a little too glittery/chunky. I had this problem with Meow in particular, so it's probably a good thing that the Tie Dies were discontinued (see below), but I saw more chunkiness in all of these than I'd have liked. I've always been more of a smooth satins + separate fairy glitter kind of gal, though (thank you, Shu Uemura and Clarins)!
If you loved the original Urban Decay eyeshadow range (AKA glitter, fallout, and colour central), then you are going to LOVE the ColourPop Metallics. For a "nothing" look, though, you're going to have to go with ColourPop's Mattes — the Metallics look super-smooth when swatched, but they won't buff down the way you'd expect them to. (Instead, you'll just see a lot of wishy-washy colour speckled with lots of chunky shimmer, so go with the shade you want, not the shade you want to blend out!)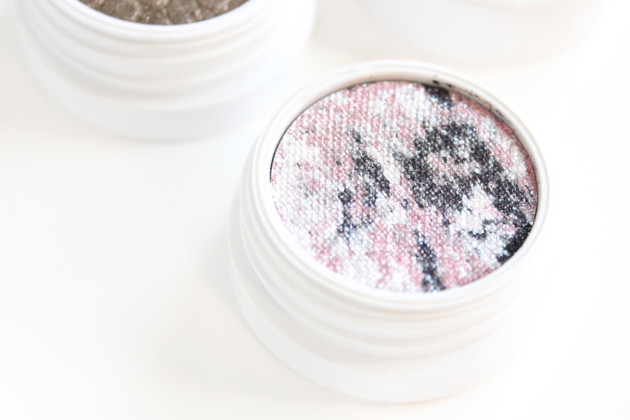 ColourPop Super Shock Shadow in Meow (Tie Die)
ColourPop Super Shock Shadow in Pop Rocks (Tie Die)
The shades: I ordered two neutral Metallic Super Shock Eyeshadows and two Tie Dye Super Shock Eyeshadows, but the Tie Die line (I'M SO SORRY) has been discontinued since I made my order. I'm glad that I have them, though, and I still wanted to share them with you guys! Tie dye products get me every. damn. time.
Pop Rocks, the blue and purple Tie Die shadow that was the whole reason behind my order, is a periwinkle blue with plenty of blue, white, and violet glitter. Meow, the pink, white, and black Tie Die shadow, is a medium-toned grey with white and pink glitter. And you know what? Swatching each shade for the first time made the whole order worth it, even though they're discontinued now and I rarely wear either. That's how much I absolutely adore multicolour products.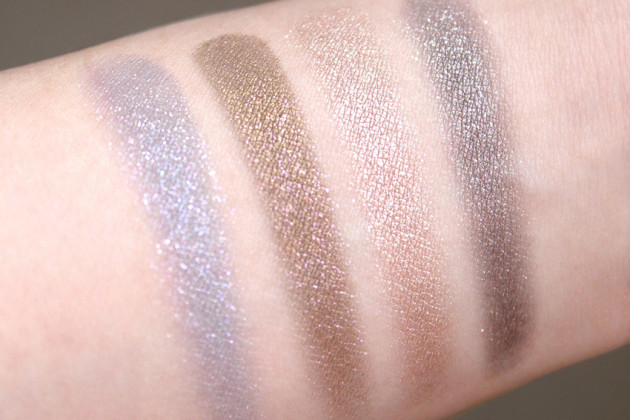 ColourPop Super Shock Eyeshadow swatches: Pop Rocks, So Quiche, I <3 This, and Meow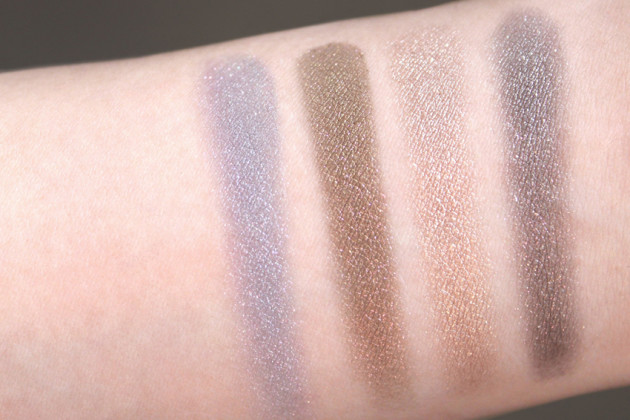 ColourPop Super Shock Eyeshadow swatches: Pop Rocks, So Quiche, I <3 This, and Meow
I loved the novelty of the Tie Dies, but the Metallics really got me. While their finish is definitely still glitter on top of a smooth metallic base (rather than what I think of as a traditional metallic), they were easier to work with than the Tie Dies, and a little more wearable. 
I <3 This is a gorgeous, super casual light taupe (I like describing this kind of shade as a "wheat taupe," if that makes sense), and So Quiche (still available!) has just the most stunning yellow-gold/pink duochrome finish on top of an olive-khaki base.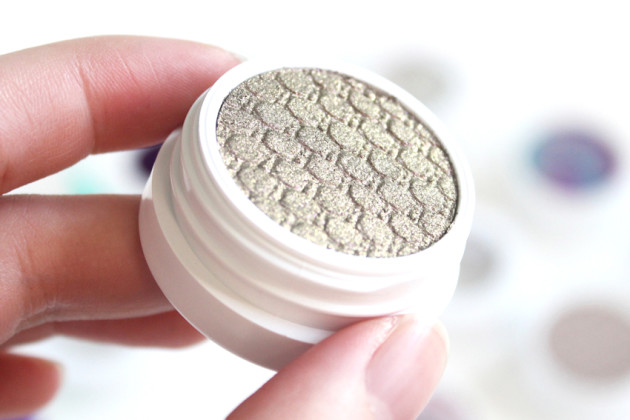 ColourPop Super Shock Shadow (Metallic) in So Quiche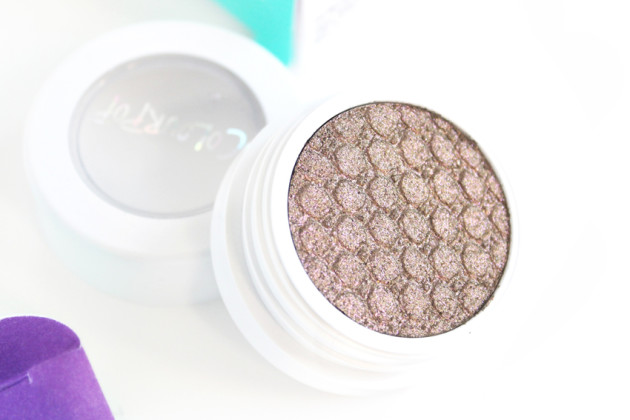 Also ColourPop Super Shock Shadow (Metallic) in So Quiche. Look at that duochrome!!
The verdict?
At $5 per shadow, I would be tempted to recommend Super Shock Shadows as it was — but knowing just how well they work, I'm not just tempted to do so, but I'm happy to. They're a great way to build up a starter eyeshadow collection, but they're pigmented enough that they'd be a fun haul for someone with a huge makeup stash, too.
The one thing that I'd warn about ColourPop eyeshadows is that, while they're great for $5, they don't feel like a high-end eyeshadow. The shades with shimmer will look a little Instagram-y and will give you some glitter fallout, so if you prefer a "natural" makeup look, make sure you opt for their mattes instead. But, at $5, these guys are awesome! 
Availability: $5 each at ColourPop.com. (Yes, really, $5!)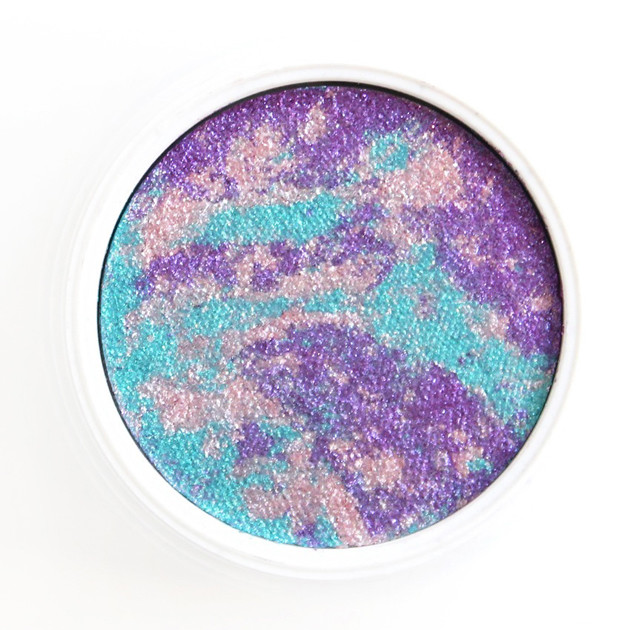 ColourPop PopRocks Super Shock Shadow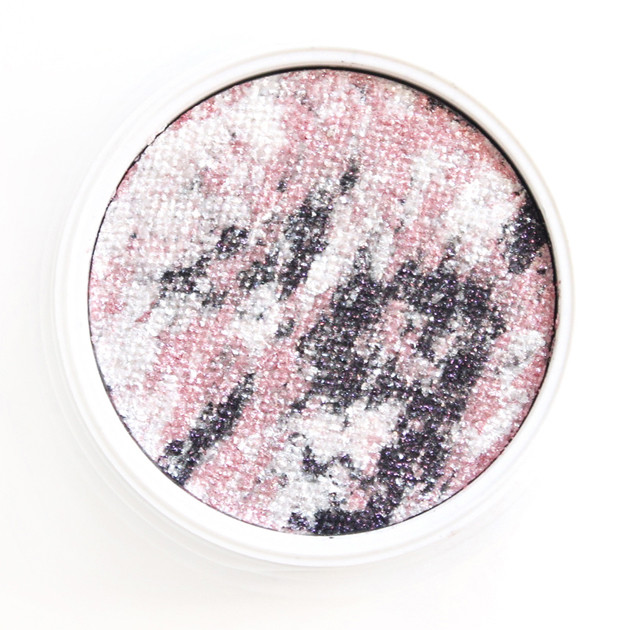 ColourPop Meow Super Shock Shadow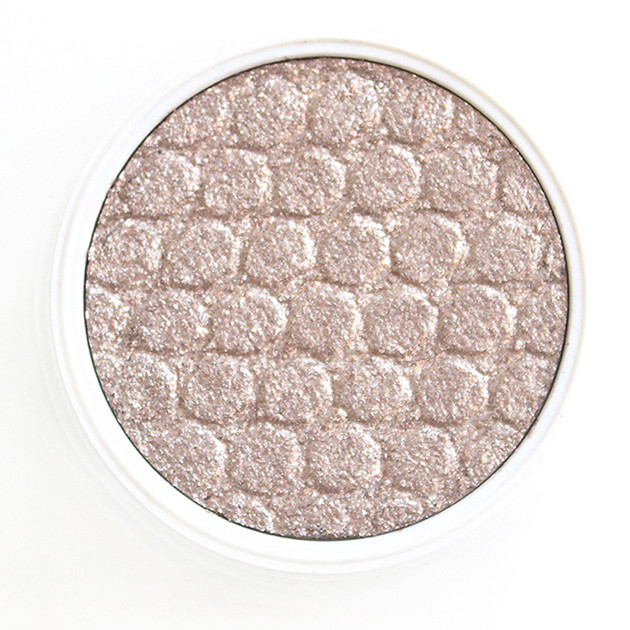 ColourPop I Heart This (I <3 This) Super Shock Shadow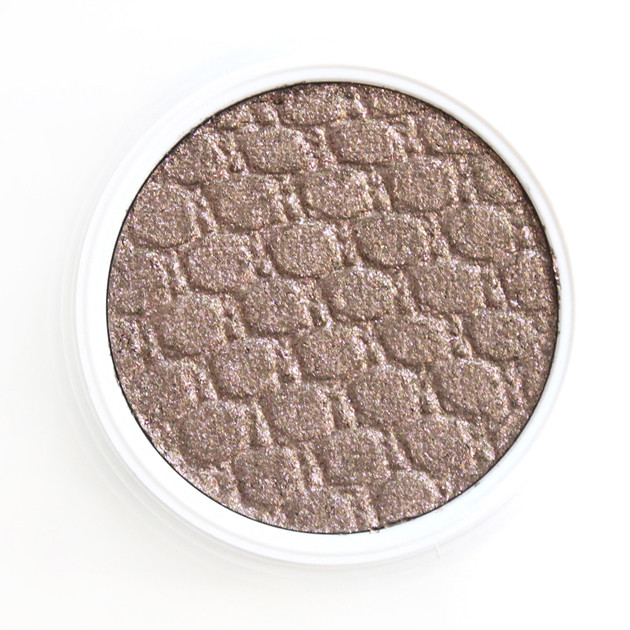 ColourPop So Quiche Super Shock Shadow
The ColourPop Super Shock Shadow ingredients: 
Cyclopentasiloxane, Dimethicone, Trimethylsiloxysilicate, Isododecane, Boron Nitride, C30-45 Alkyl Cetearyl Dimethicone Crosspolymer, Synthetic Fluorphlogopite, Cucumber Fruit Extract, Mango Seed Butter, Aluminum Calcium Sodium Silicate, Calcium Sodium Borosilicate, Dimethicone/Vinyl Trimethylisiloxy Silicate Crosspolymer, Calcium Aluminum Borosilicate, Silica, Disteardimonium Hectorite, Propylene Carbonate, Phenoxyethanol, Ethylhexylglycerin, Tin Oxide, Soybean Oil. +/- colourants (see individual shades for more info)