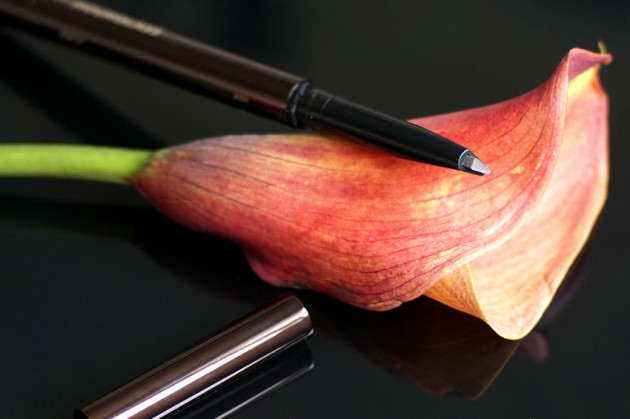 The product: Hourglass Arch Brow Sculpting Pencil in Ash
I've tried a lot of brow products this year, but the prettiest by far has been the Hourglass Arch Brow Sculpting Pencil. The brand recently launched a few more shades (for a total of nine), including one that caught my attention: Ash, a cool-toned grey that's perfect for those with dark hair and cool-toned skin.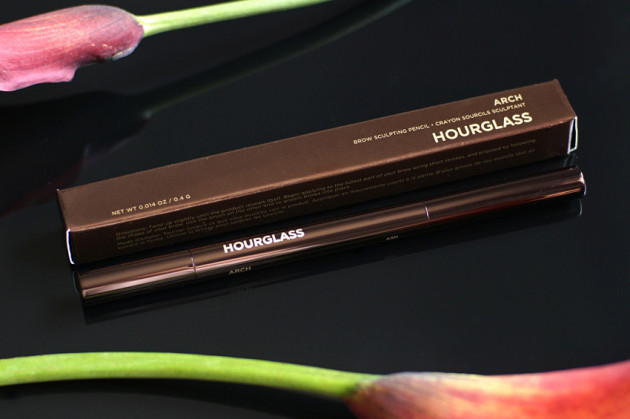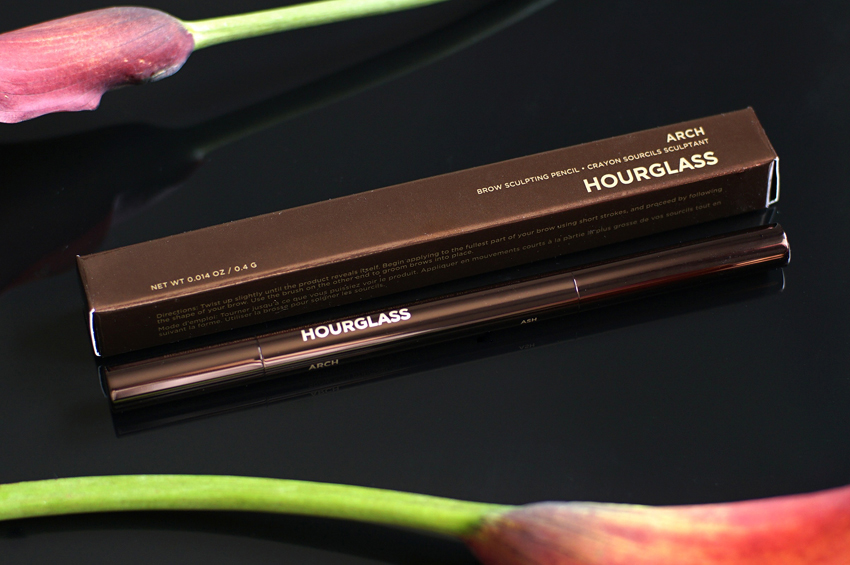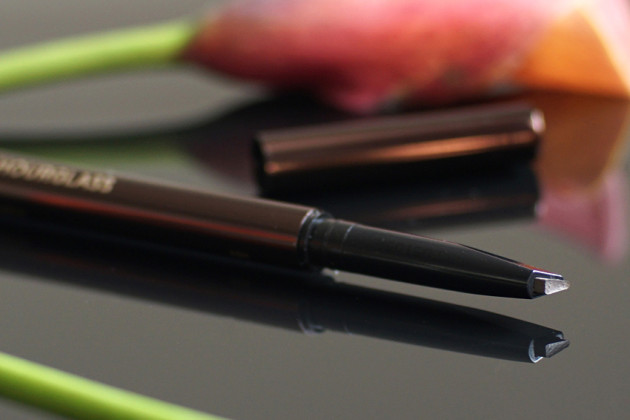 Great for: The Arch Brow Sculpting Pencils feature a wide, angled, triangular pencil tip one end, and a spoolie to groom the brows on the other. Together, the two work to create the perfect, super-full brow in under two minutes–think Cara Delevingne brows; bushy and full.
The formula of the pencil is soft but waxy, which is ideal for on-the-go but (in my opinion) doesn't lend itself particularly well to that really sharp, crisp Instagram brow. I don't think that this is necessarily a bad thing, but it's something to keep in mind if you're not a fan of the "wild" look that's all over runways and magazines right now!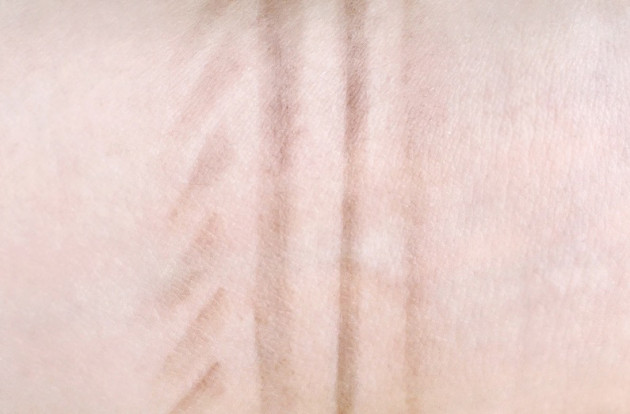 Hourglass Arch Brow Sculpting Pencil in Ash swatched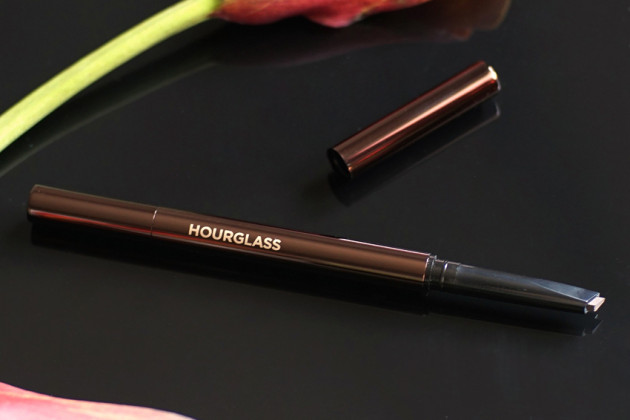 Hourglass Arch Brow Sculpting Pencil review
The formula and shade: The formula of the Arch Brow Pencils said to "combine the benefits and technique of a powder, pencil, and wax," which sounds like marketing-speak to me, but I do like it. It's soft and very easy to blend, giving the diffused look of a powder but with the expediency of a pencil.
I find that the Arch Brow Sculpting Pencil gives me the fullest (and fastest) brow look of any of the brow pencils or powders that I own, and the colour stays in place all day long. Ash is a great shade for me; it looks grey in the tube, but on my skin, I find that it looks like a very natural, cool dark brown. True to its name, it's quite an ashy shade, and it's an excellent choice if you find that most brow products look way too red on you.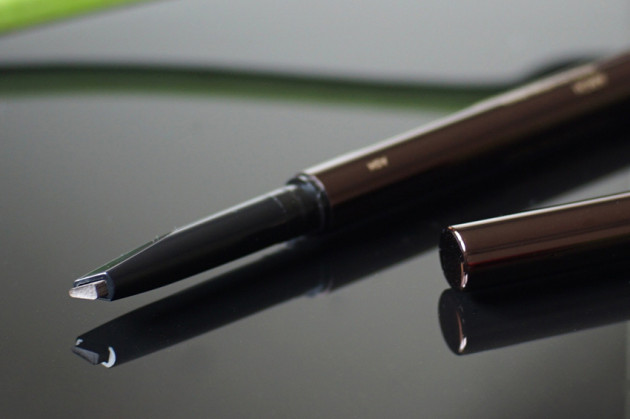 The price per ounce: I flinched at the$32 USD/$37 CAD price tag of the Arch Brow Sculpting Pencils, but after doing a price-per-oz breakdown out of curiosity, I feel quite a bit better about it.
Of the angled brow pencils that I looked at, the Hourglass pencil was actually the cheapest per oz by a wide margin. It contains way more product than most twist-up brow pencils, so if you're looking for a single workhorse product to add to your kit, the Arch pencils are actually a very economical option!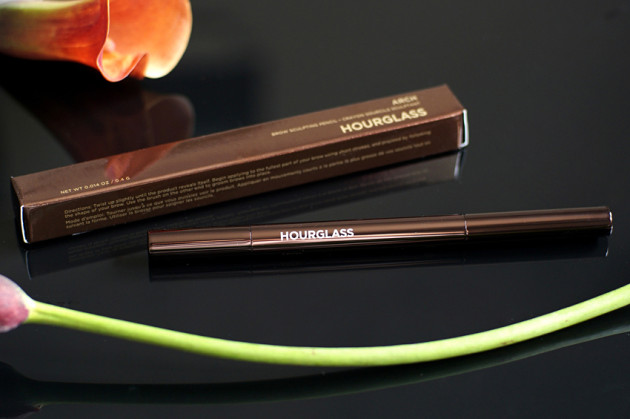 The verdict?
I wasn't expecting to, but over the past few weeks, I've become very fond of the Hourglass Arch Brow Sculpting Pencils. Ash is a great match for my skintone/hair colour, and it looks very natural on me — even if I just sort of scribble the pencil into each brow and blend by mussing up the product with the brow spoolie.
I like my brows quite understated, so I have to be careful with the Arch brow pencils. For those who like a full brow, though, I would very much recommend these! They're gorgeously packaged, very economical per oz, and blend and wear beautifully.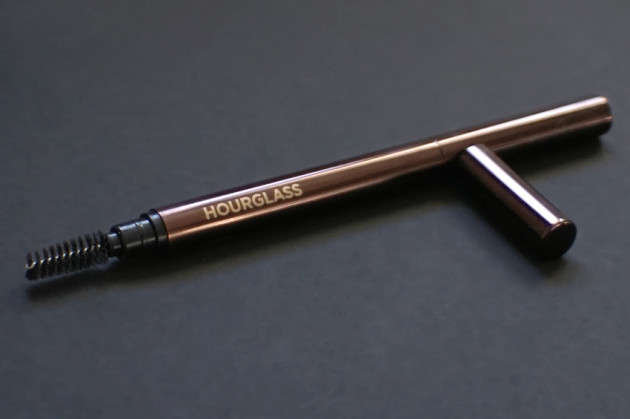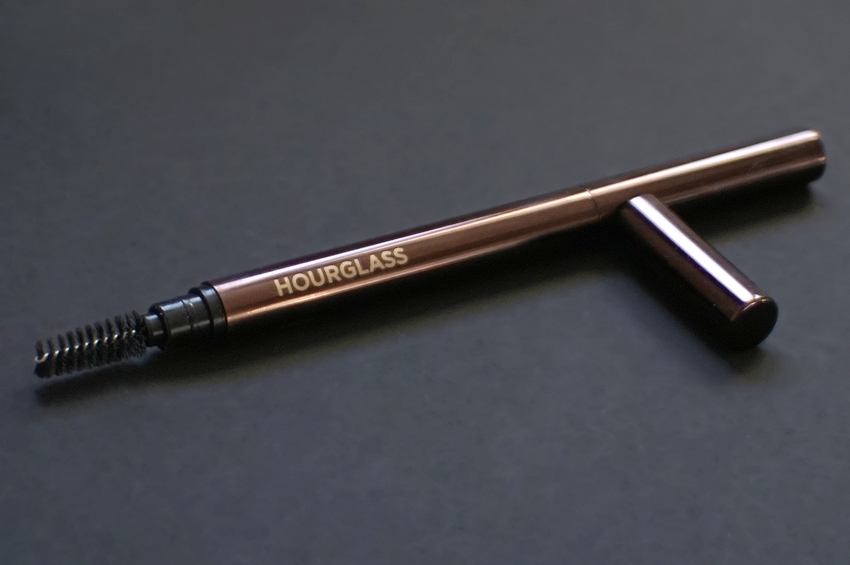 Hourglass Arch Brow Sculpting Pencil brush/spoolie
The Hourglass Arch Brow Sculpting Pencil ingredients: 
Hydrogenated Soybean Oil, Hydrogenated Coco-Glycerides, Hydrogenated Vegetable Oil, Ozokerite, Mica, Ethylene/Propylene Copolymer, Caprylic/Capric/Myristic/Stearic Triglyceride, Acrylates/Stearyl Acrylate/Dimethicone Methacrylate Copolymer, Synthetic Wax, Tocopheryl Acetate, Butylparaben, BHT.

+/- Titanium Dioxide, Iron Oxides (CI 77491, CI 77492, CI 77499).