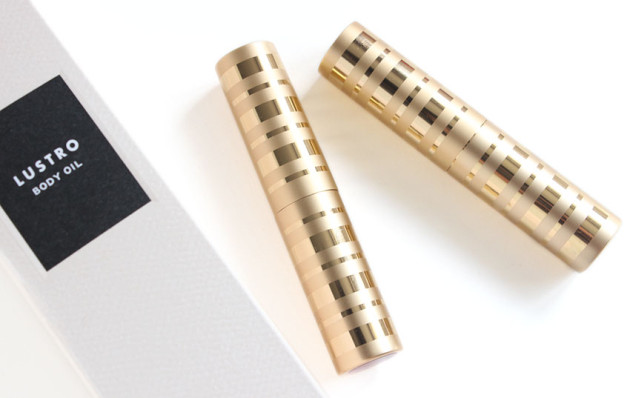 The products: Beautycounter Lustro Body Oil in Rosemary + Citrus and Lip Sheers in Rose and Currant
I'm not the kind of reviewer that looks at a luxury price tag, goes "well, you're paying for exclusivity," and then ignores it. I can see why some people are, and that's totally cool with me, but, well: I'm not. If a brand is going to charge luxury prices, it better give me a darn good reason as to why someone should make the splurge — and if they're going to talk about how ingredient-focused they are, they better earn the right.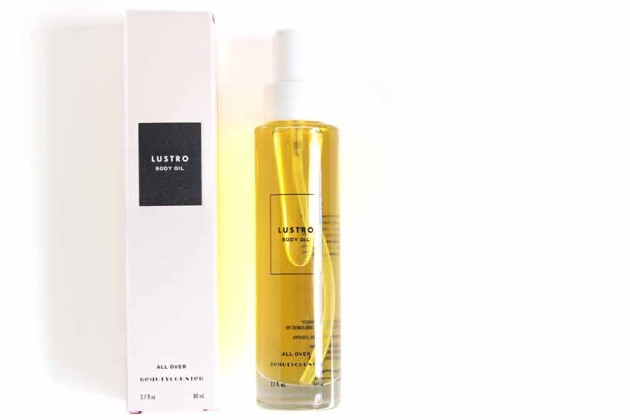 Lustro Body Oil in Rosemary + Citrus ($68 USD/80 ml)
As a dry-skinned girl who can't use most moisturizers due to their silicone content, I'm a big, big fan of body oils. Which is why this Beautycounter oil was such a big surprise for me — because I didn't love it. Like, at all. 
While Rosemary + Citrus' jojoba-based formula feels great and hydrates well (without an ounce of oiliness left behind on your now baby-soft skin), the scent just didn't do it for me — and the smooth glass bottle felt like it was slipping to its death every time I pressed the pump.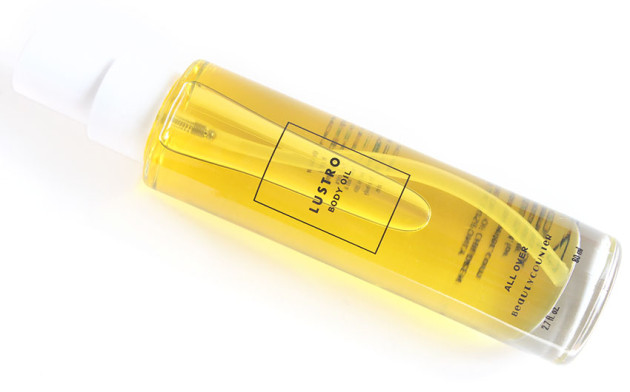 Beautycounter Lustro Body Oil in Rosemary + Citrus
For $25/oz (Osmia's gorgeous body oils are only $11/oz), a product shouldn't be a struggle, you know? And it should smell awesome, not like a kitchen window basket full of roast-appropriate herbs. (My boyfriend described this one as "something you'd pick up at a Canadian Tire" — nice, but not expensive. Sort of like a citronella candle.)
If you love jasmine-scented products, they offer a jasmine-scented alternative; however, it has a jojoba/grapeseed/rosehip base, rather than jojoba/sweet almond/meadowfoam. As pretty and light-feeling as it is, I have to recommend that you pass on this one.
Lustro Rosemary + Citrus Body Oil ingredients
Golden Jojoba Oil, Sweet Almond Oil*, Meadowfoam Seed Oil, Virgin Grapeseed Oil*, Rosehip Oil, Sea Buckthorn Oil, Marula Oil*, Virgin Argan Nut Oil*, Rose Otto Oil, Apricot Oil, Grapefruit Oil, Sweet Orange Oil, Rosemary Oil.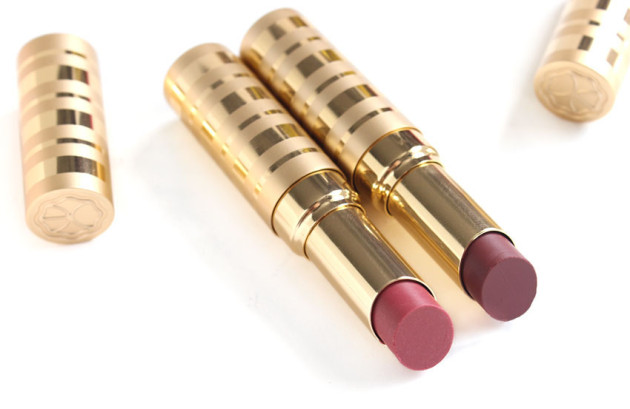 Beautycounter Lip Sheers in Rose (L) and Currant (R)
Lip Sheers in Rose and Currant ($28 USD/each)
Like the Lustro Body Oil, the first Lip Sheer I tried put my nerves on edge, too. Despite being described as a creme finish, Rose has particles of hidden gold shimmer in it, and while the colour was really pretty, the shimmer is noticeable on my lips — not a deal-breaker, but I'm kind of bummed that the brand describes it as a creme finish.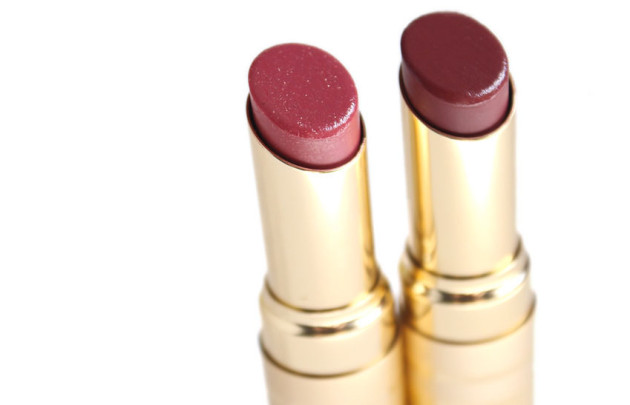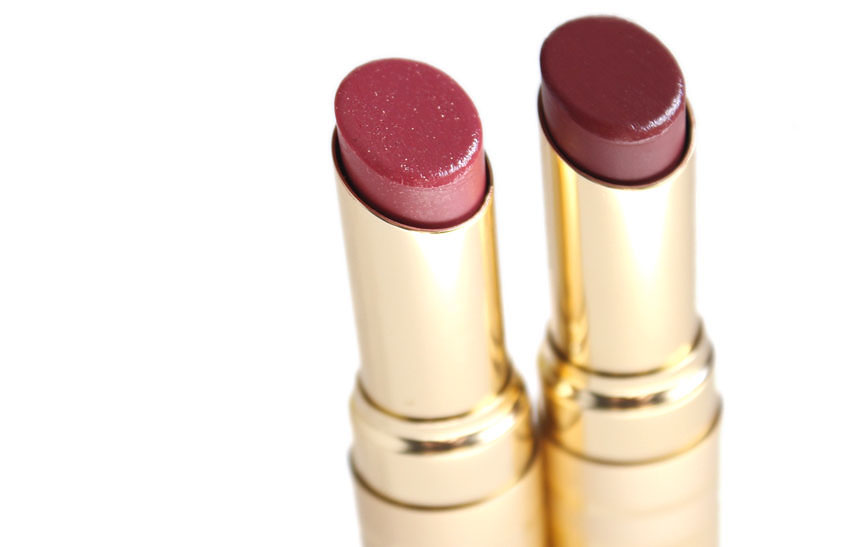 Beautycounter Lip Sheers in Rose and Currant — see the shimmer that was hiding in there?
Currant, however, is shimmer-free… and it's awesome. The Beautycounter Lip Sheer formula is really comfortable and hydrating, with a naturally-sourced vanilla scent and a good amount of pigment. If I had to pick one Beautycounter product to recommend, it would definitely be this one — they feel gorgeously heavy and balmy, and the packaging is divine. (According to brand rep Anna Vig, only Rose and Petal have shimmer, and it's less noticeable in the latter!)
Also nice to note is that the line's Lip Sheers rate an EWG Skin Deep rating of 1 (aka "super safe"), which is great when it comes to lip products — we end up ingesting a pretty gross amount of them, after all.
Beautycounter Lip Sheer ingredients
Diisotearyl Malate, Jojoba Esters, Octyldodecyl Ricinoleate, Castor Seed Oil, Microcrystalline Wax, Vanilla Planifolia Fruit Extract, Calcium Sodium Borosilcate, Candelilla Wax, Carnuba Wax, Tin Oxide. +/- Titanium Dioxide, Iron Oxides, Yellow 5 Lake, Red 5 Lake, Red 7 Lake, Red 27 Lake, Blue 1 Lake.
Beautycounter Lip Sheer swatches – Rose (L) and Currant (R)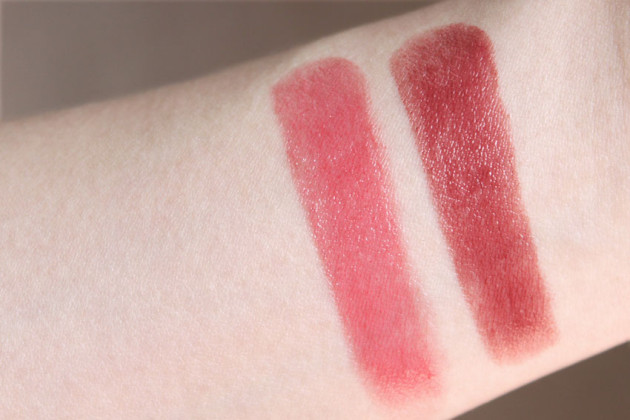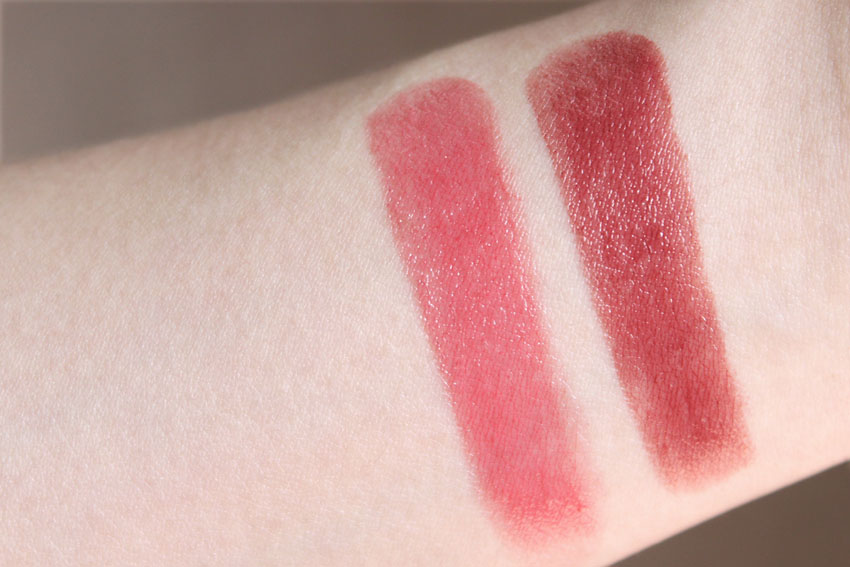 L-R: Beautycounter Lip Sheers in Rose and Currant, swatched
The verdict?
I love the idea of a brand that focuses on its ingredients, but Beautycounter seems to focus more on profit than product. Upon closer inspection, all of their pricy-but-beautiful face oils feature the same formula (differing only in fragrance), and their lazily-fragranced body oil runs at almost double the cost per ounce than beautifully scented oils by brands like L'Occitane, Caudalie, and Clarins. For an all-natural body oil, I would opt instead for one by Osmia Organics — their packaging is easier to use, and each scent is beautifully crafted.
That said, I did really like how hydrating, comfortable, and safe the Beautycounter Lip Sheers are. I found swatches of all six shades on Our Wanderlust (Petal, Twig, and Coral caught my eye!), and I think they'd make a wonderful "splurge" lip product — they're gorgeously packaged, have a great formula, and come in a beautiful range of shades.
Availability: These items were sent in for review by superstar brand rep Anna Vig, who has been unbelievably helpful and friendly. If you're going to indulge in a Lip Sheer, I would definitely encourage you to shop her storefront here!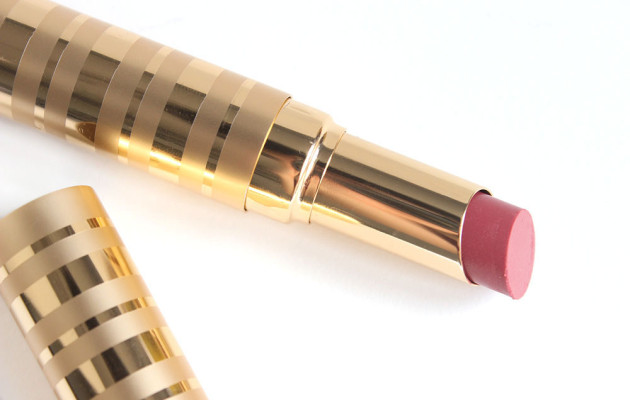 Beautycounter Lip Sheer in Rose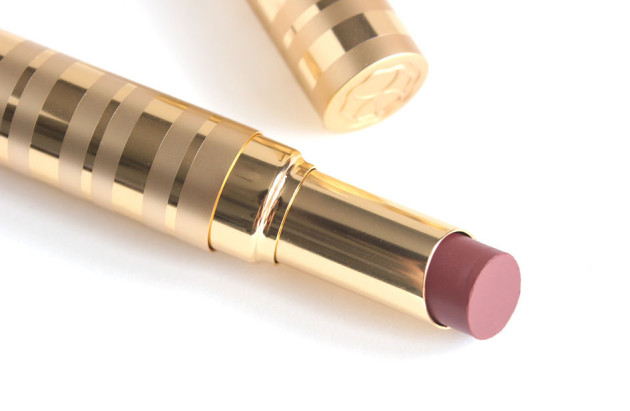 Beautycounter Lip Sheer in Currant