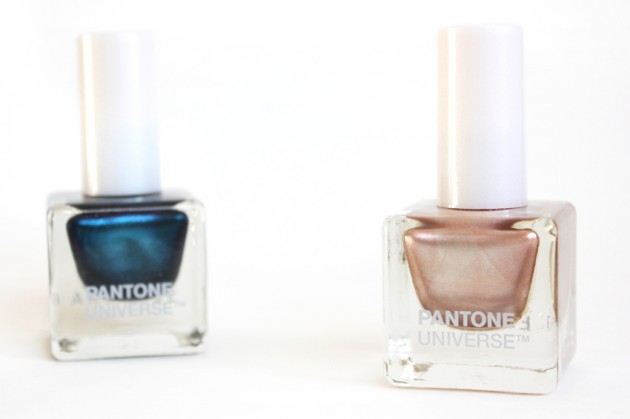 The product: SEPHORA + PANTONE UNIVERSE Jewel Laquer in Reflecting Pond and Rose Dawn
The formaldehyde- and DBP-free polishes in this season's Sephora + Pantone Alchemy of Colour collection draw inspiration from the Pantone A/W 12-13 colour planner, predicting bright reds, oranges, and purples.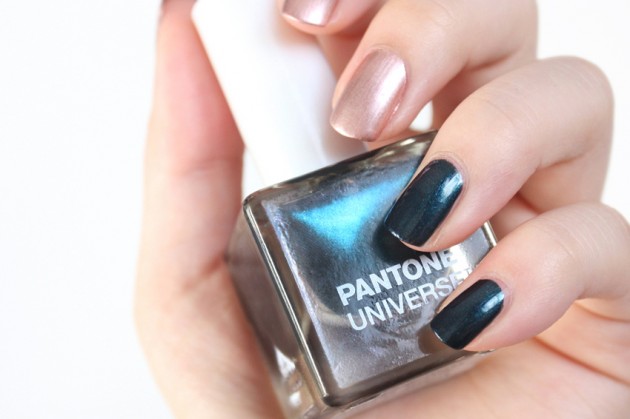 While it's not the most cohesive of collections, the "futuristic finishes" of the polishes (first seen here on theNotice) are a really nice break from the usual shimmer/creme dichotomy. With everything from metallic mattes to duochrome green/violets, I think nail geeks–a group of which I cannot yet include myself in, unfortunately–are going to have a lot of fun with this one.
Rose Dawn
Of all the shades, from what I've read online, Rose Dawn is the one that's got that extra something. A "metallic matte" that's very on-trend with its rose gold hue, the one-coater formula is a dream to work with — but really requires precision.
I went with two coats for these swatches, just in case. With a little more awesome (read: a steadier hand), though, one coat definitely would have done the trick. Like any metallic polish, this one will need your brush strokes to be super-straight, but the finely-milled shimmer is more forgiving than most.
Rose Dawn, in one word, is stunning. Trendy but timeless, and in an honestly gorgeous formula, finish, and shade, it's kind of a must-have!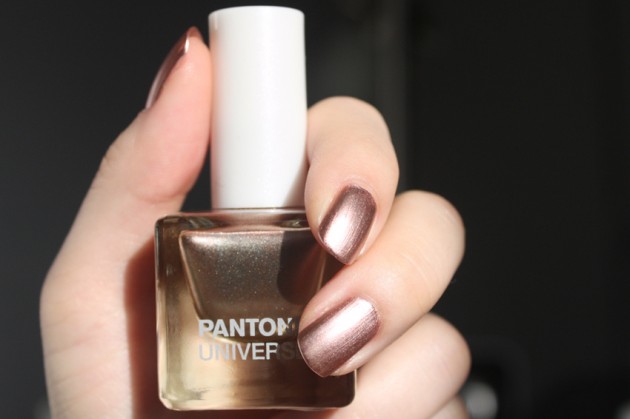 Reflecting Pond
Where Rose Dawn was a brilliantly opaque metallic finish, the formula of Reflecting Pond was quite different — as to be expected with different finishes, but still, I was pretty surprised at the difference.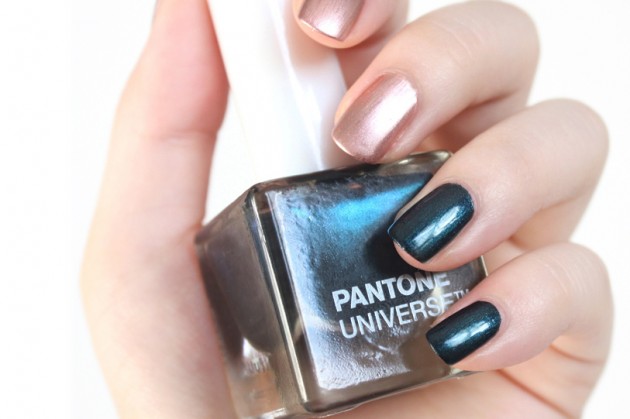 More blue than I had expected, Reflecting Pond has a pretty (if fairly standard) shimmer finish, needing two or three coats for full opacity. Though not as opaque, the formula's a little easier to work with (metallics always need super-straight strokes), and the greenish-blue shade is a stunner; perhaps even moreso on the nails than in the bottle.
With a bit of a green-blue duochrome, the varnish reads more green on the nails than in the bottle, and the shade is just gorgeous — not quite a jewel tone, but not a standard blue, either.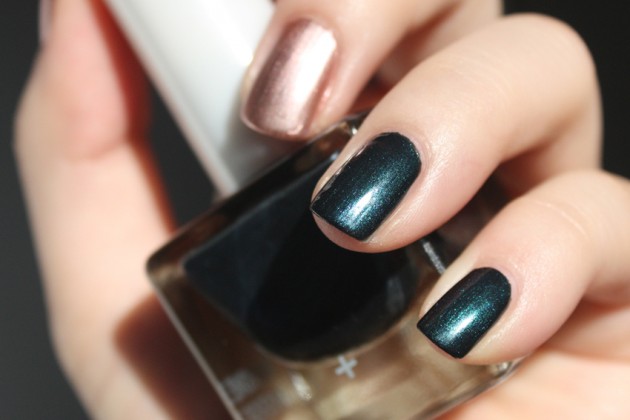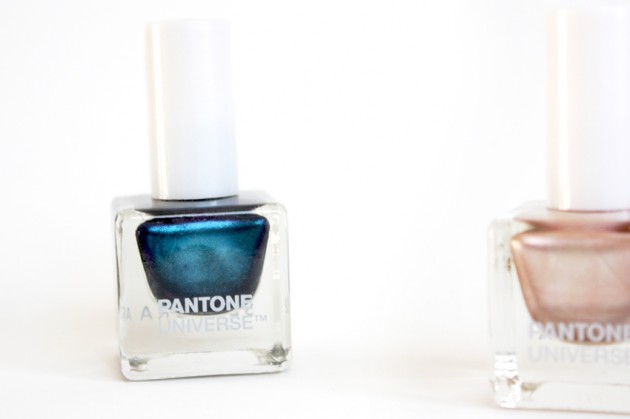 The verdict?
While the formula's not perfect, the jaw-droppingly gorgeous shades take these SEPHORA + PANTONE UNIVERSE Jewel Lacquers from pretty alright to don't miss this.
These two weren't exactly I was expecting (definitely look up swatches online for the other polishes if you're interested), but I was nonetheless impressed with what Pantone brought to the table with Rose Gold and Reflecting Pond. At $11 CAD, the pricing's not bad, and I think you'll find they managed to slip some pretty cool polishes into the Alchemy of Colour collection.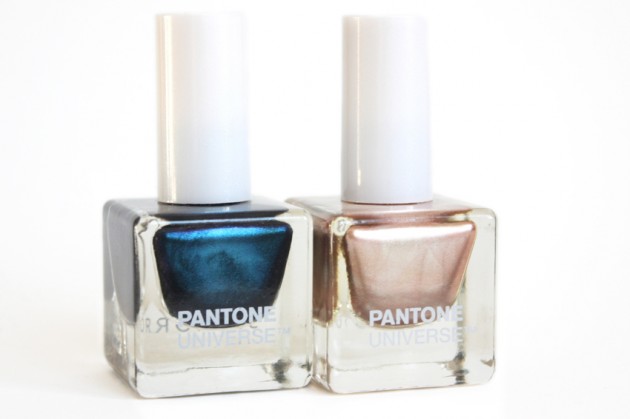 Sephora + Pantone nail lacquers in Reflecting Pond, Rose Dawn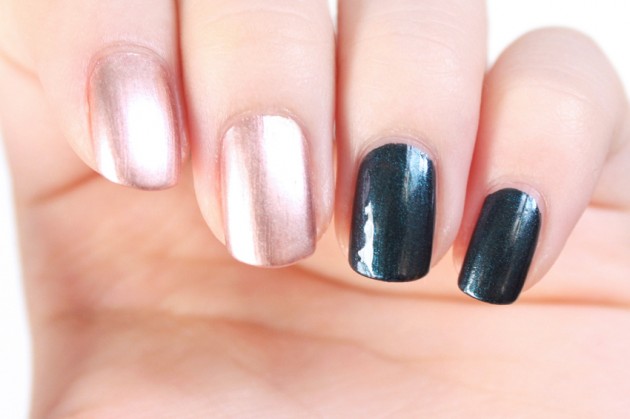 SEPHORA + PANTONE UNIVERSE Alchemy of Colour Jewel Lacquer swatches in Rose Dawn, Reflecting Pond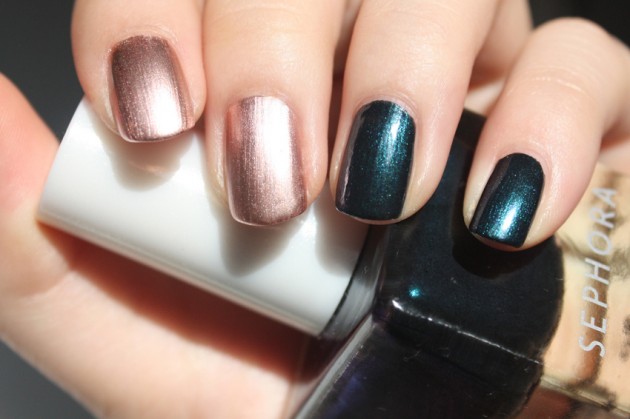 Sephora + Pantone Jewel Lacquers in Rose Dawn, Reflecting Pond – sunlight swatches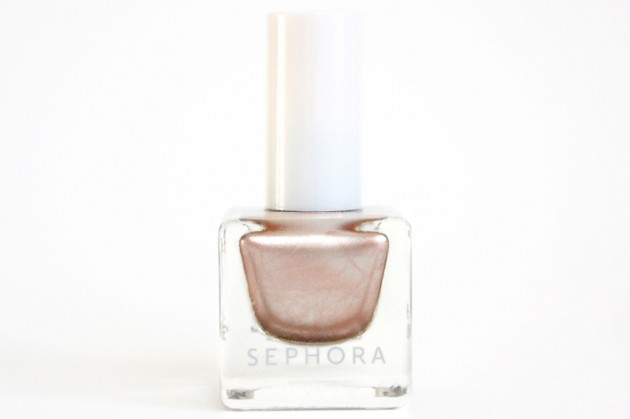 SEPHORA + PANTONE UNIVERSE Alchemy of Colour Jewel Lacquer in Rose Dawn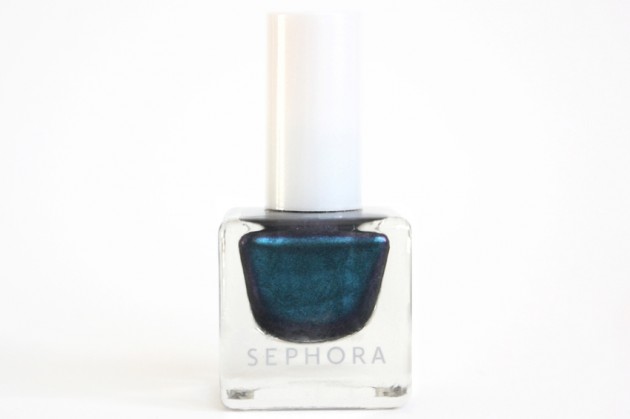 SEPHORA + PANTONE UNIVERSE Alchemy of Colour Jewel Lacquer in Reflecting Pond