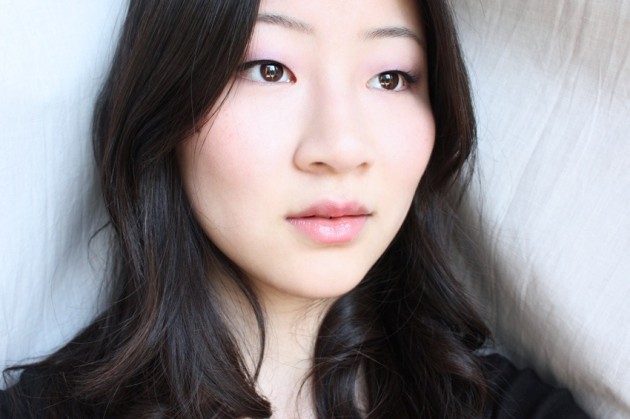 I did lightly bronzed skin and bright, shimmery lids for this past She Said Beauty look, and I kind of love how the photos turned out – you know those days when the sun's just right and everything looks really good? It was one of those days, which are kind of fabulous all around. I mean, my face just looks like my face, and the makeup (while I love that Eye Dust) is nothing special, but– the lighting, you guys.
[ //break: momentary pause for photography geeks to have a bit of a flail ]
Of course, since then we've had nothing but clouds (literally; it's been days on end and nada), and I'm getting vaguely concerned about if when the sun's going to come back. But that's Edmonton for you, right?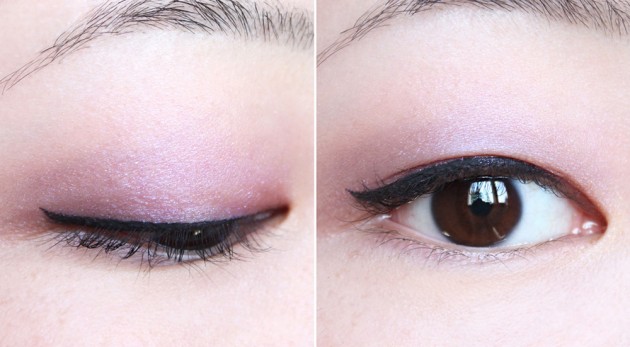 The ramble about editorials
Anyhow; I wanted to share a link to the tutorial & talk a bit about the products used – I don't like getting really in-depth about them when doing contributor posts elsewhere, because I feel it's a bit unprofessional (hi, you hired me for a tutorial, but actually I'm just going to use lots of exclamation points about brands that most of your readers won't be able to buy anyways), so I tend to ramble on about the products on theNotice, instead.
There's something to be said for reviews, of course, but I like reading stream-of-consciousness posts about products as well. I think it helps to get snapshot takes on different products, and I feel like you often get a better picture of what someone actually uses on a day to day basis after the fact — is (s)he still using it a month after the review? Two? What about a year later?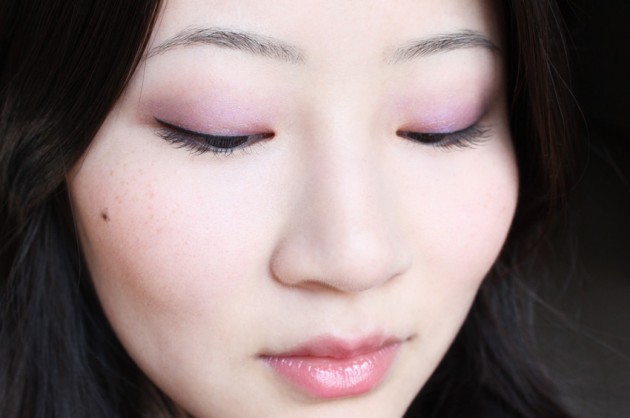 The products
Okay. Let's start off with Marcelle LUX Eye Dust in Go-Violet. I haven't reviewed Go-Violet yet (it'll happen eventually, I hope), but I'm rather fond of it. It's on the sheer side; more of a shimmering violet glow than a pigmented, sharp-edged shade. The shade and shimmer make it lovely for summer, if you ask me, and perfect if you're just starting to integrate colour into your makeup – it's a great, bright shade; easy to blend and just generally hard to mess up.
Then there's Senna Eye Color in Arabesque; I'll more or less hold off on this one because it didn't really show up on film. Gorgeous in real life, though – just a dot in the inner corners. It's part of the Mod Muse collection, and it's sort of peachy with some very cool, almost chunky gold shimmer.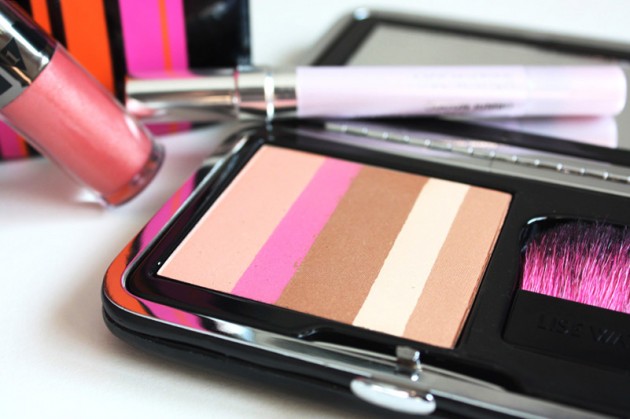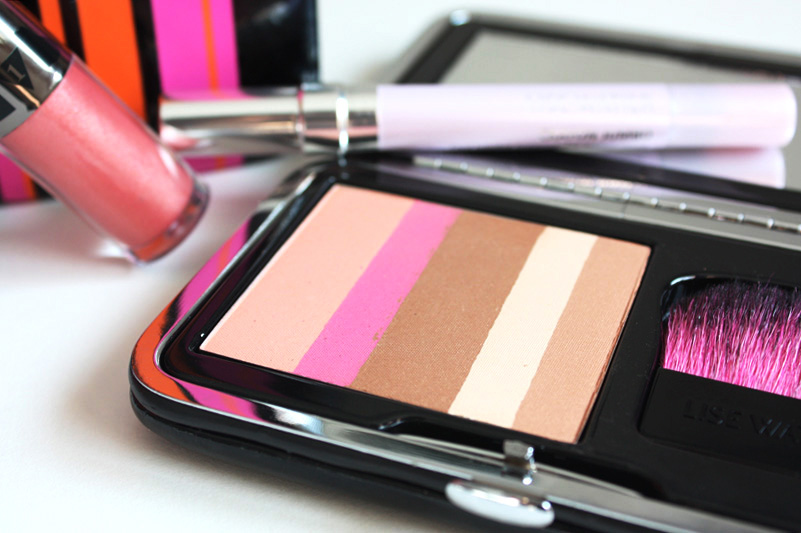 On the cheeks, I was wearing Lise Watier Bronzing Powder in Summer Sunset – and, okay, this is pretty much the entire reason why I'm writing this post. I'm not a huge bronzer fan (not by a long shot), but I think this one has my heart this Summer season. I'll review it soon, and you can see more photos of it here, but — just, wow. It's luminous, gorgeous, and just the right shade.
Finally, a quick nod to Clarins Gloss Prodige in Candy. These were launched with the Spring Colour Breeze collection, but I've yet to get around to reviewing the glosses – they're permanent, so I'm not in a huge rush. Candy made me think of something syrupy, like honey or agave nectar, and not just because of the name. The glosses are on the heavy side, with a sweet scent, but I'm not yet sure if those are good things or bad things! The shade definitely gets a huge thumbs-up from the peanut gallery, though; it's going to be perfect for Spring and Summer this year.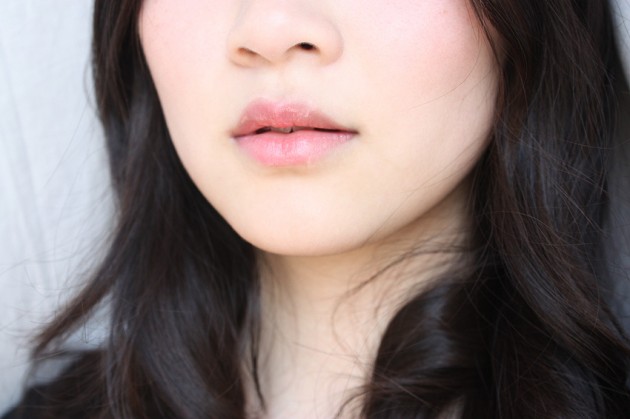 Anyhow – I'll cut myself off here (five hundred words and quite possibly nothing of note; not exactly a paragon of self-restraint), but I hope you enjoyed the ramble!
{ Read the bronzed + bright post & tutorial here. }