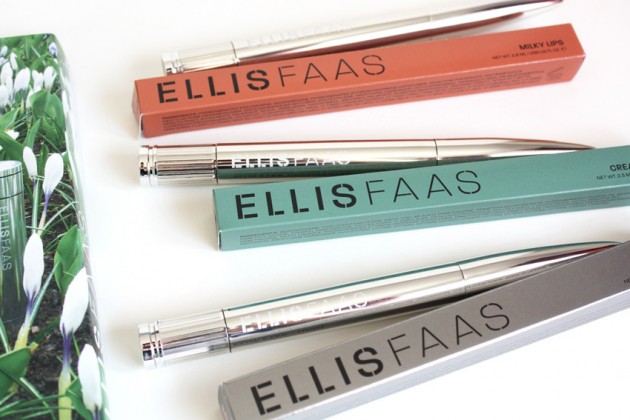 The product: Ellis Faas Spring 2012 Set
   ↳ Milky Lips L207, Creamy Eyes E106, and Light E304
Every now and again, I tell myself that I'm done publishing on Ellis Faas. The packaging's so finicky, after all, and my click-pens are constantly breaking.
Giving up Ellis products is kind of like giving up chocolate cupcakes, though. You know they're bad for you, and you really shouldn't, but… well, maybe just one more.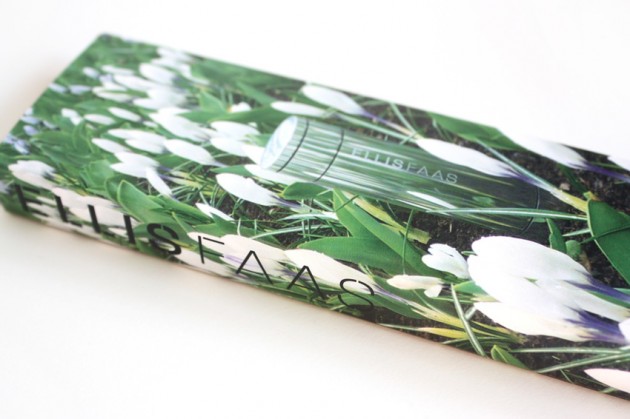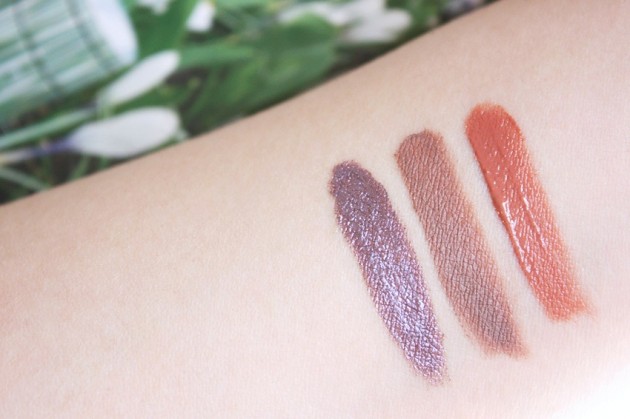 Ellis Faas E304, E106, L207 swatches
This year's Spring set contains two eye products and one lip product, which I really like – it's always nice to have at least two textures and shades to create an eye look, and I'd much rather be getting another eyeshadow than a mascara or blush. (I'm extremely loyal to tubing mascaras, which Ellis' isn't, and I worry about the silicone content of these blushes with my sensitivities.)
And oh my god, these shades. You know how, usually, there's a product in a set that you just know you won't wear? For the first time in a very long time, I'm finding this isn't the case. Not only are all three shades gorgeous on their own; together, they're absolutely perfect for the season.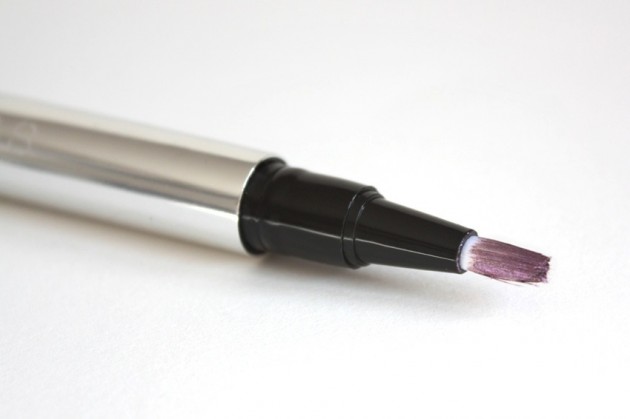 Ellis Faas Light E304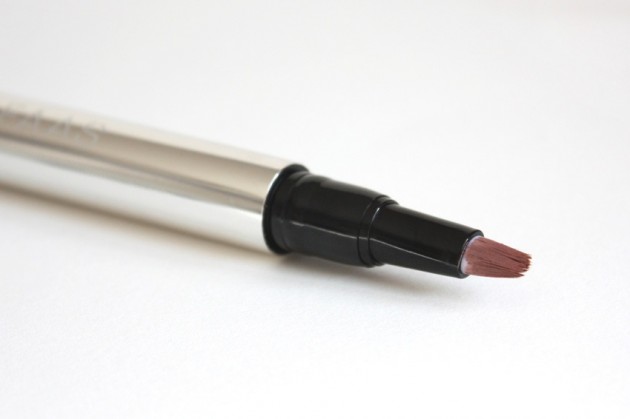 Ellis Faas Creamy Eyes E106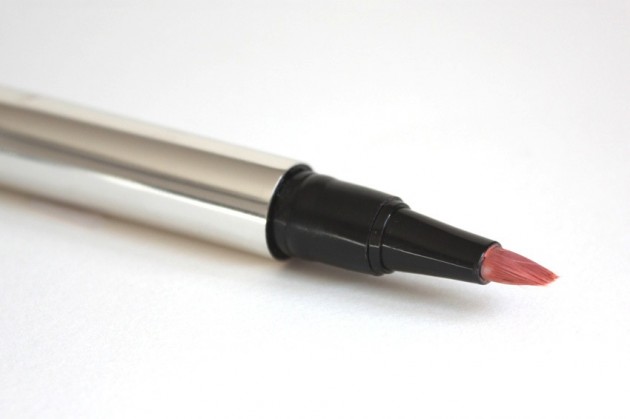 Ellis Faas Milky Lips L207
This year's Spring set contains Light E304, a gorgeous, shimmery lilac; Creamy Eyes E206, a complex, creamy taupey-brown; and Milky Lips L207, a warm nude-pink.
And honestly, I don't think the shades could have been better picked. I actually owned L207 before this, and it's my most-worn Ellis product; comfortable, lightweight, and with a really natural-looking finish and shade. It's bit warm for me (I tend to mix it en masse with a tiny bit of lavender pigment in a sample jar), but it would be a great MLBB "natural nude" for neutral and warm skintones. (Lip swatch here, though the post is old and the comments have been lost.)
As for the eye products – well, I think the swathes speak for themselves. I love how longwearing Ellis Faas eye products are, (they hold up to my oily lids like nothing else), and both the shades and textures of E304 and E206 work well together. The sophisticated taupe of the Creamy Eyes shadow seems very "grounding" to the shimmer & sheen of the Lights formula, making the bright lilac more demure than daring.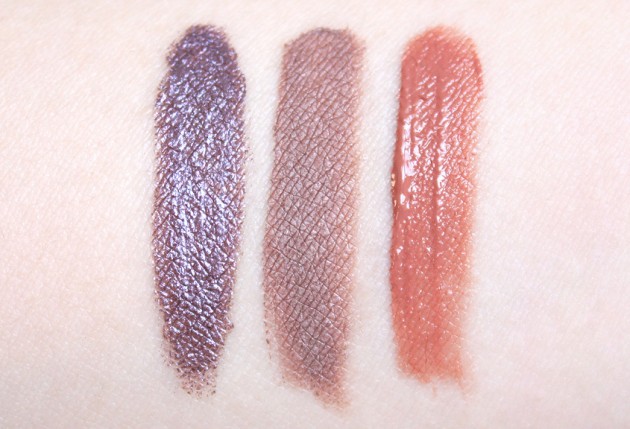 Ellis Faas E304, E106, L207 swatches (Lights, Creamy Eyes, and Milky Lips, respectively.)
The verdict?
Maybe it's not that I shouldn't feature Ellis Faas at all; maybe it's just that I shouldn't give strict yes-or-no answers to them. As always: I think these products are absolutely gorgeous, and I love how long-wearing Ellis' eye products are, but the packaging drives me up a wall.
The Spring set is $85 USD (€65/£55), which, while pricey, is $28 cheaper than buying the products separately. (Lights are $42, Creamy Eyes are $36, and Milky Lips are $35.) And as I mentioned before, I do actually really love all three shades and products in the set, so if you're an Ellis fan… I think I'd actually have to recommend it, despite all of my problems with the packaging.
Because, seriously, you guys, these shades make me want to run around doing happy flails until the cows come home.
(What can I say; I live in Alberta. I don't actually have any cows, but that's more or less negligible, right?)

Ellis Faas Lights, Creamy Eyes, and Milky Lips ingredients