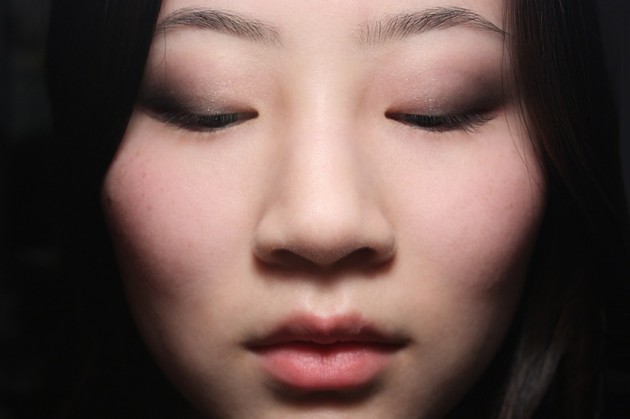 I think one of the reasons why I'm so crazy about Graphites (Clarins Eye Quartet Mineral Palette, $40) is because it's so low-maintenance – one quad, two brushes, and you've got an entire smokey eye at your fingertips.
I did this look to test out wear time, but ended up taking photos of it anyways. (Don't look at me like that; my total lack of self-control is surprisingly okay with me.) I used Ellis Faas E209 as a base, and it confirmed my suspicions: awful packaging, but the wear time is so much better than most eye primers or cream shadows, on my lids.
For colour, this is mainly the satin black in the palette – foiled onto the outer corner, then buffed and blended liberally across the rest of the lid. A bit of the dark grey to soften the edges, a touch of the pearly hilight in the inner corner, and then a smidgen of that gorgeous, dimensional light silver in the middle of the lid & blended to the sides.
On the cheeks, I believe I've got on Estée Lauder Blush All Day in Plum – my first-ever blusher, actually; long since discontinued but one that I still use with alarming frequency. I'm not entirely sure what I have on my lips, but Burt's Bees Pink Blossom (review) or one of these Clinique Chubby Sticks would be my best guess – I've been reaching for both quite a lot recently.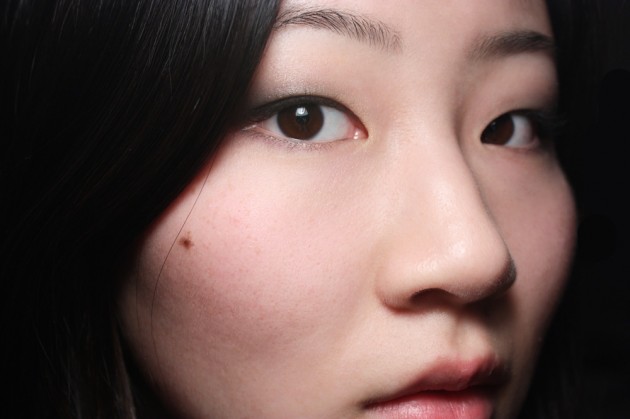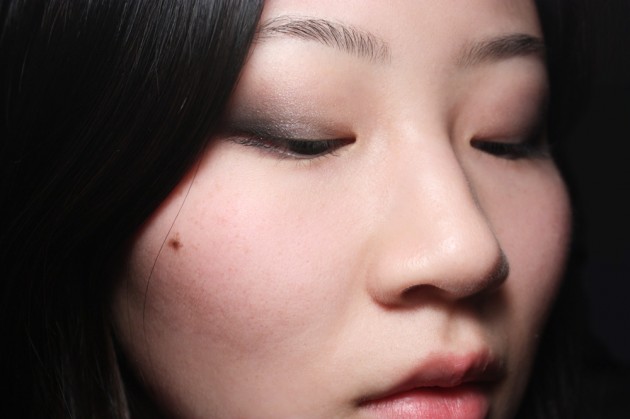 P.S More Graphites
For starters, the teaser for this post can be found here, and the review, here. I've used the palette in quite a few looks, by now; I can't think of any other palette that I've posted on more than twice! (Yes, alright, hush; it's completely normal for a beauty blogger to have a product attention span that's this alarmingly short.)
Anyhow; if you want a testament to the flexibility of Graphites, check out this faux-gloss tutorial, this soft grey smokey eye, and this gold and black smokey eye. (The last is a favourite of mine – I love a good black & gold combination!)