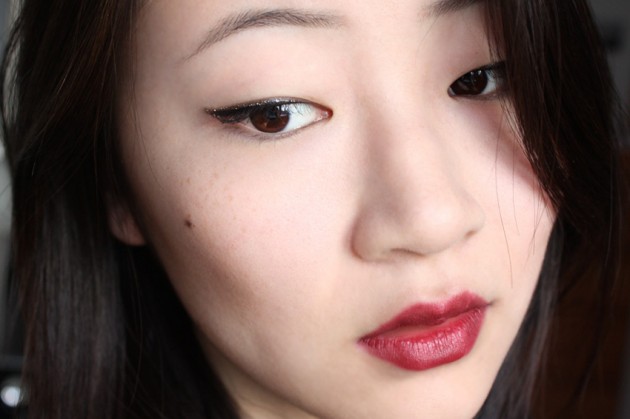 For all of you who still have to sort out your NYE makeup: a tradition (glitter) and a trend (oxblood).
As much as I love glitter in the eye area, I absolutely cannot stand it elsewhere — perhaps sparingly on the lips, but rarely-if-ever my cheeks or skin. So, when it comes to holidays like New Year's, I rely on my Marcelle Lux Diamond Liquid Eyeliner in Pure Gold. I've raved about it before, but with great wear, zero fallout, and absolutely gorgeous glitter particles, it's one of my (few) must-have products.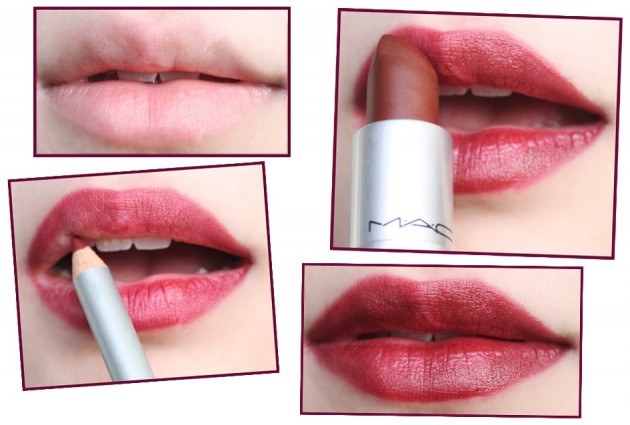 The lips in this look are easy to do, but I always encourage taking a few extra minutes to apply — if five minutes more at the mirror will translate into a few extra hours' wear, why not, right?
Start with primed or bare lips, add a brown-undertoned red lipliner (though the entire lip), and follow up with dark brown-red lipstick. I used Paula Dorf Lip Liner in Tapestry and MAC Lipstick in Desire (last seen worn matte and reviewed), and then followed up by blotting the lip for a less-glossy finish.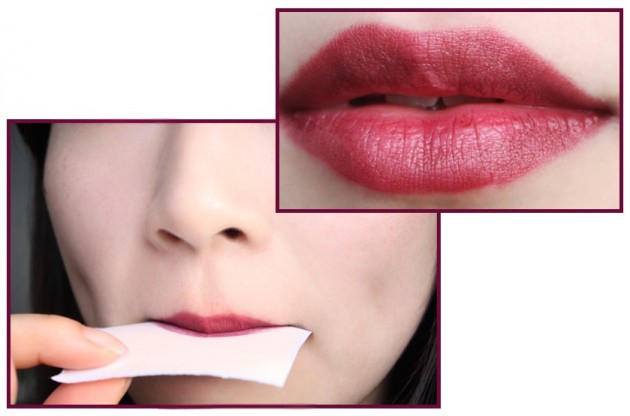 One of my go-to tricks is using paper (not tissue!) to blot the lip area, particularly for formulas with a glossy or tacky finish. That way, there's zero chance that you'll end up with tissue fibres stuck to your lip area, and you know it'll be an even press — to get your cupid's bow, hold the paper on the left and right edges and press lightly against a relaxed pout. 
Read the full tutorial here at She Said Beauty.