The makeup look at this year's Vena Cava show really caught my eye – grungy, chunky, messy glitter. It's not something you'd usually see on a runway (or anywhere), so I thought I'd point it out to you lovely ladies! All images are via Modelina.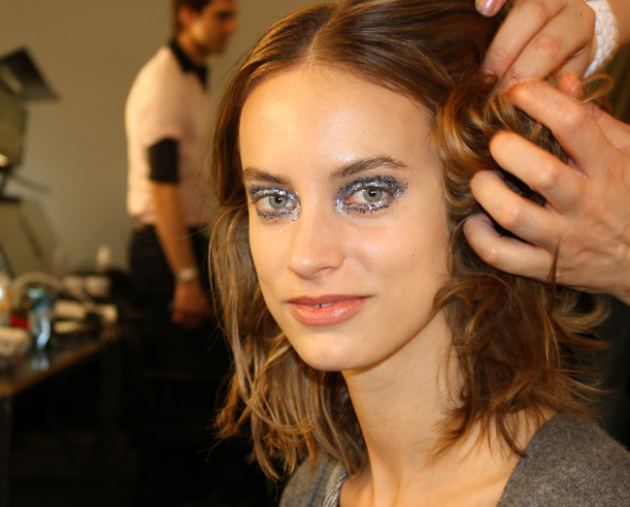 Christian McCulloch created this look using a mixture of MAC Glitter in 3D Silver, Silver, and Purple Reflects on and around the eyes, and hilighted cheekbones with Strobe Liquid. The skin was kept relatively clean, and the lips were finished with a pink-ish, very natural shade. (Breakdown via BellaSugar.)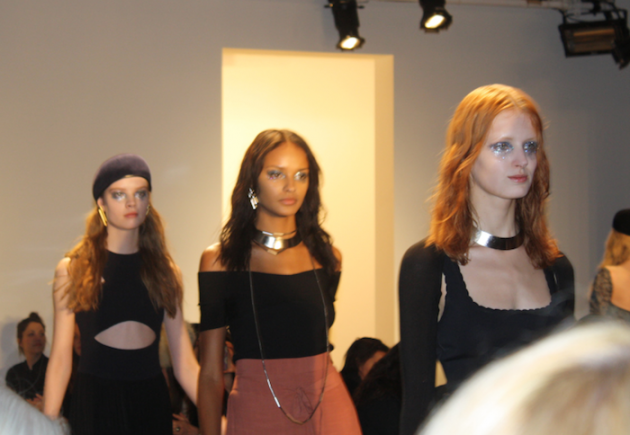 Tips on creating this look at home:
If you're going the whole nine yards, take heed!

The large glitter chunks aren't approved as eye-safe

, and can scratch your cornea if it gets in your eye. Make sure you're using an appropriate base (I hear lash glue works surprisingly well, though I usually just go with a sticky primer) and clean off with care.
Try toning down the look and use

glittery eyeshadow

instead of actual glitter.
To add depth to the look,

try mixing up your textures

– create a smudgy gunmetal smokey eye with a cream shadow, then add a pop of a sheer powder shadow with chunky glitter (Urban Decay Uzi comes to mind) in the middle of your lid.

Don't be afraid of glitter eyeliners

. Annabelle's Glitterama liner in Dark Angel would be an amazing addition to a look like this, and it can be had for (quite a bit) under $10!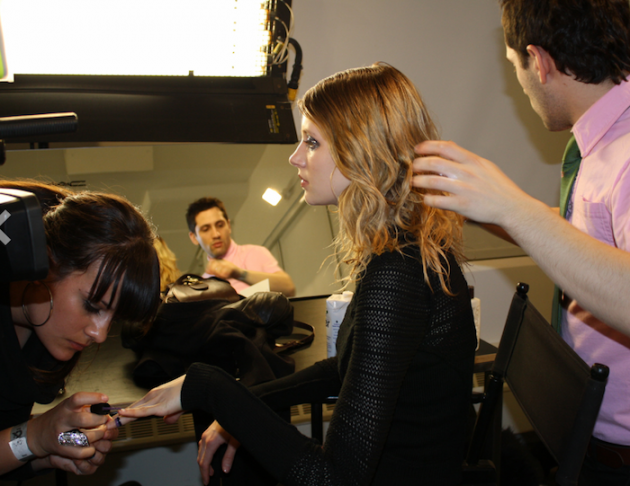 Love it? Hate it? Let me know in the comments! (Personally, I'd never wear it, but I still like that they went ahead and did it. After all, runway doesn't have to be appropriate for real life!)