Agron, my most recent girlcrush (she always looks so flawless!) tried out a bolder-than-usual look at the 2011 SAG awards with celeb makeup artist Kate Lee. While I know a lot of people (really) didn't like it, I absolutely ate it up. Yes, it's a much more mature look than the one she usually wears, but it was lovely nonetheless!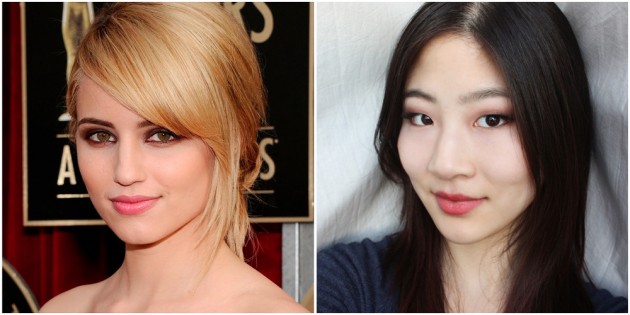 I couldn't dupe this look spot-on, simply because we look so different, so this is more of an "inspired by" than it is a "get this look." I kept the rich chocolate brown eye, paired it with lips of a similar tone (though I opted for a darker shade, which I thought would balance the look better on me), and added similarly glowy, warm, contoured cheeks. All in all? The look used very few products and took a mere fifteen minutes to do, so I'm a happy camper ;)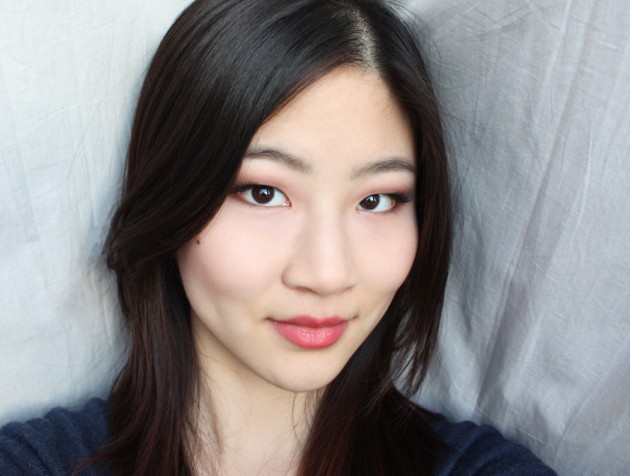 Eyes
Finally, an excuse to use my gorgeous Ellis Faas E104! I layered this cream shadow over my entire lid, simply using my fingertips to blend it up and away. Then, I hilighted under my brow with a matte shadow (Blanc Type), lined my waterline with another gorgeous chocolate brown (Teddy), and buffed the darkest shade of Annabelle Creme Caramel around the edges to blend out the Ellis shadow.
To finish the eyes, I hilighted the inner corners with the shimmery nude in Creme Caramel, added a half-strip of Revlon false lashes, and concealed with an illuminating concealer (Radiant Glow).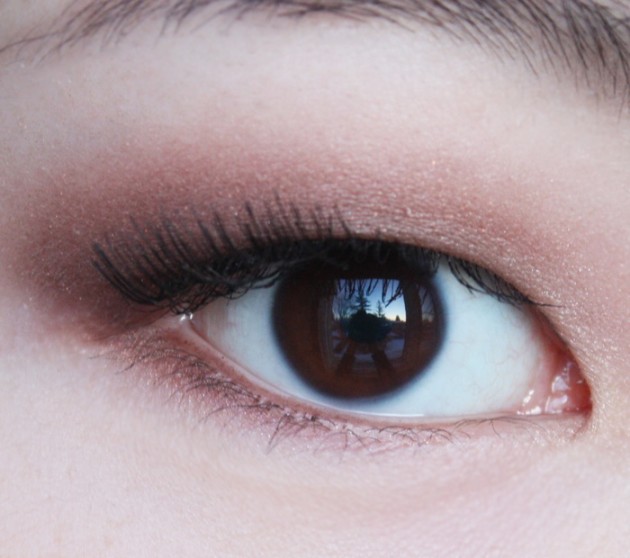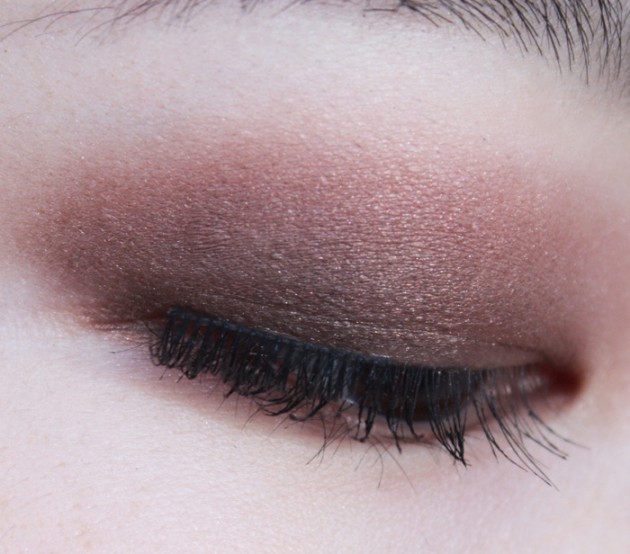 Lips & Cheeks
I kept the cheeks simple, using just one product (Prismatic Neutrals). I used the peach and bronze quadrants to add some contour, then buffed on a touch of the off-white/champagne shade to hilight my cheekbones.
For a long-lasting pout, I lined and filled in my lips with cute medium-pink lip liner (Cranberry). Then, because my lips are pretty dry to begin with, I topped it with some balm and Rimmel Non-Stop Glamour, my current favourite shimmery peach gloss.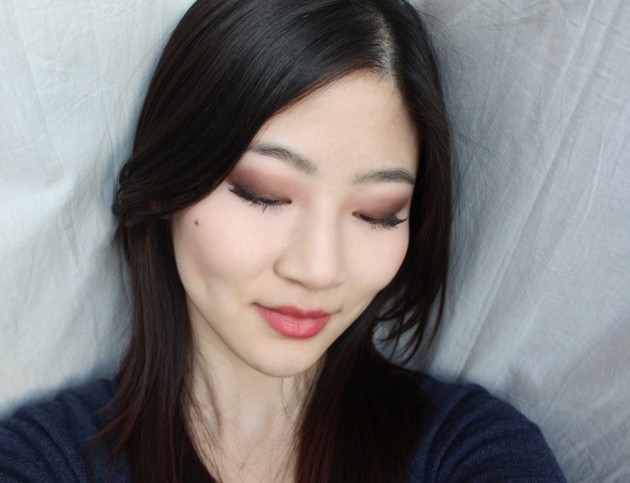 Products used
Ellis Faas Creamy Eyes in E104 {review}

MAC Matte2 Eye Shadow in Blanc Type

MAC Eye Kohl in Teddy

Annabelle Trio Eyeshadow in Creme Caramel {review}

Boots No. 7 Radiant Glow in II {very old review}

///

Marcelle Graphic Face Pressed Powder in Prismatic Neutral {swatches}

MAC Lipliner in Cranberry

Rimmel StayGlossy in Non-Stop Glamour {review}